Modern technologies spread over various industries and start to reshape the traditional model of healthcare. Technology trends in the healthcare industry show prominent potential and have numerous advantages both for medical specialists and patients.
Worldwide pandemic has shown us that countries and their authorities around the globe have to pay more attention and invest more in healthcare IT solutions, the development and enhancement of the medical field.
Top 10 Technology Trends in Healthcare
Nowadays, we experience digital transformation in numerous industries, and healthcare is not an exception to this process. The implementation of available tools and solutions has given rise for several healthcare technology trends among which the following ones:
Telemedicine
Internet of Medical Things
Cloud computing
AI/ML
AR
VR
Chatbots
Blockchain
Data science
EHR
Although the process of transformation has only started, the number of benefits they have will change the future of the healthcare field by reducing the costs, giving better diagnosis results, making it easier to get treatment in remote areas, saving time, etc.
Emerging Healthcare Technology Trends and Their Deployment
 Worldwide pandemic has shown us that countries all around the world should pay more attention and invest more in the development and enhancement of the healthcare environment. Making it better means the prevention of severe problems and situations like this one.
Deployment of all the latest technology trends in the healthcare industry can significantly change the image of the field we know today. The enhancement will lead to thousands of saved lives in emergencies.
Intellectsoft helps organizations and companies across various industries, including healthcare, to implement and use technologies for the sake of human life. If you have a revolutionary idea in mind that can help people fight diseases, talk to our experts, and learn more about the topic. Our team of professionals can turn your idea into reality, and together we can make this world a better place.
Telemedicine Trends: Remote Treatment
Telemedicine is a remote diagnosis and treatment of patients using telecommunication technologies as given by the World Health Organization (the WHO) in the 2010 report on eHealth. The use of cutting edge telemedicine trends is especially useful in areas that have limited or no developed infrastructure.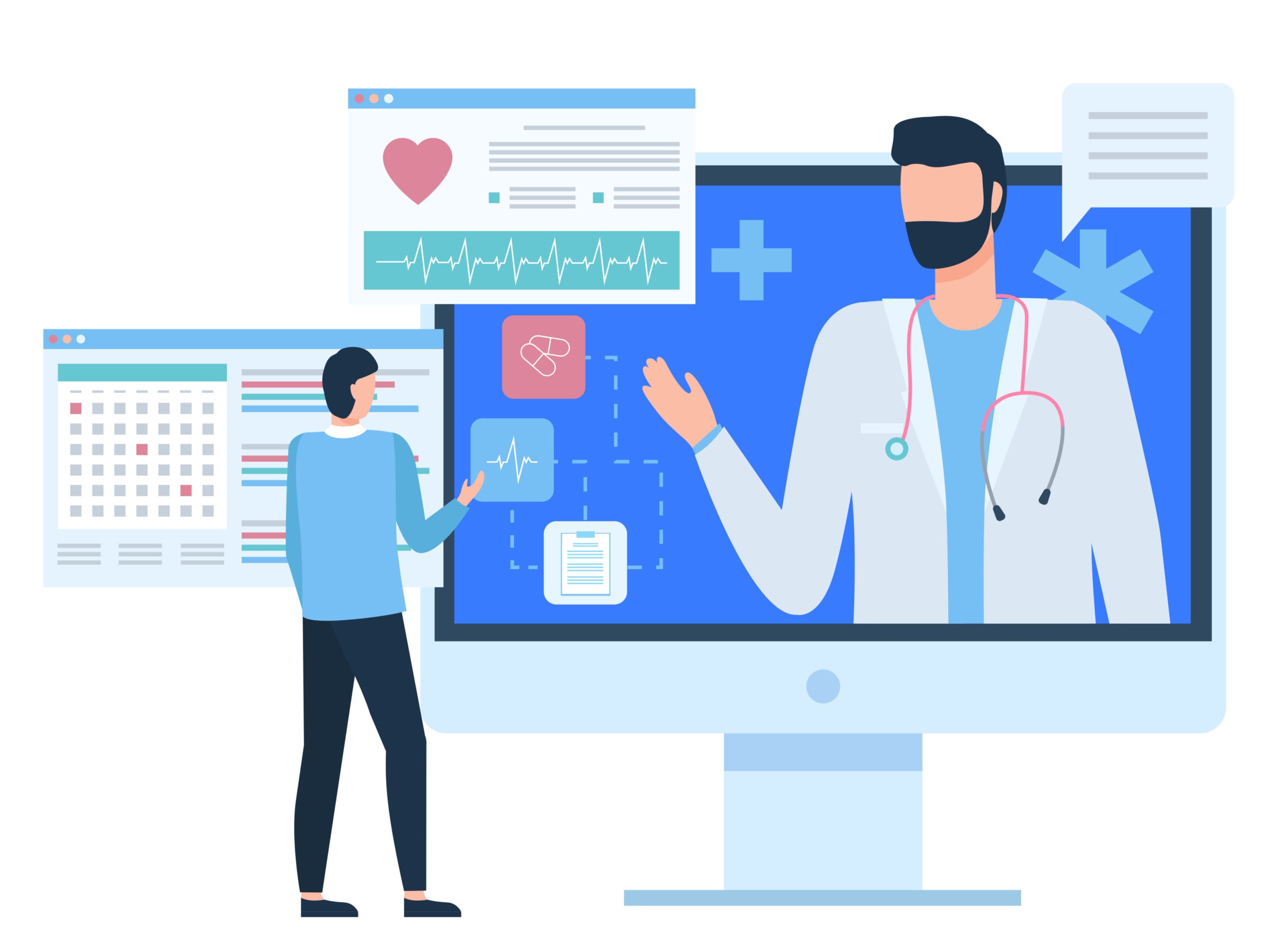 For instance, locals in Alaska recognized two decades ago that some villages do not have proper access to healthcare services, and there are no doctors or practicing nurses. Thus, they tried to bring telemedicine trends into practice and bridged patients with doctors or practicing nurses with specialists who can help locals get high-quality treatment.
Alaska Native Tribal Health Consortium has successfully used this technology since 2001, and now there is no need to go on a long journey when it is unnecessary. Trends in telemedicine that have already been applied have given a chance for ship crews to get on-board treatment. Maritime doctors in Alaska are already treating sailors using telehealth platforms and show excellent results.
Trends in telemedicine also show high potential for education and sharing knowledge between developed and developing countries, as they bring together specialists from different countries.
Internet of Medical Things Trends: Connected Wearables
The Internet of Medical Things is another trend in healthcare. It is the collection of medical and wearable devices that connect to healthcare IT systems through online computer networks.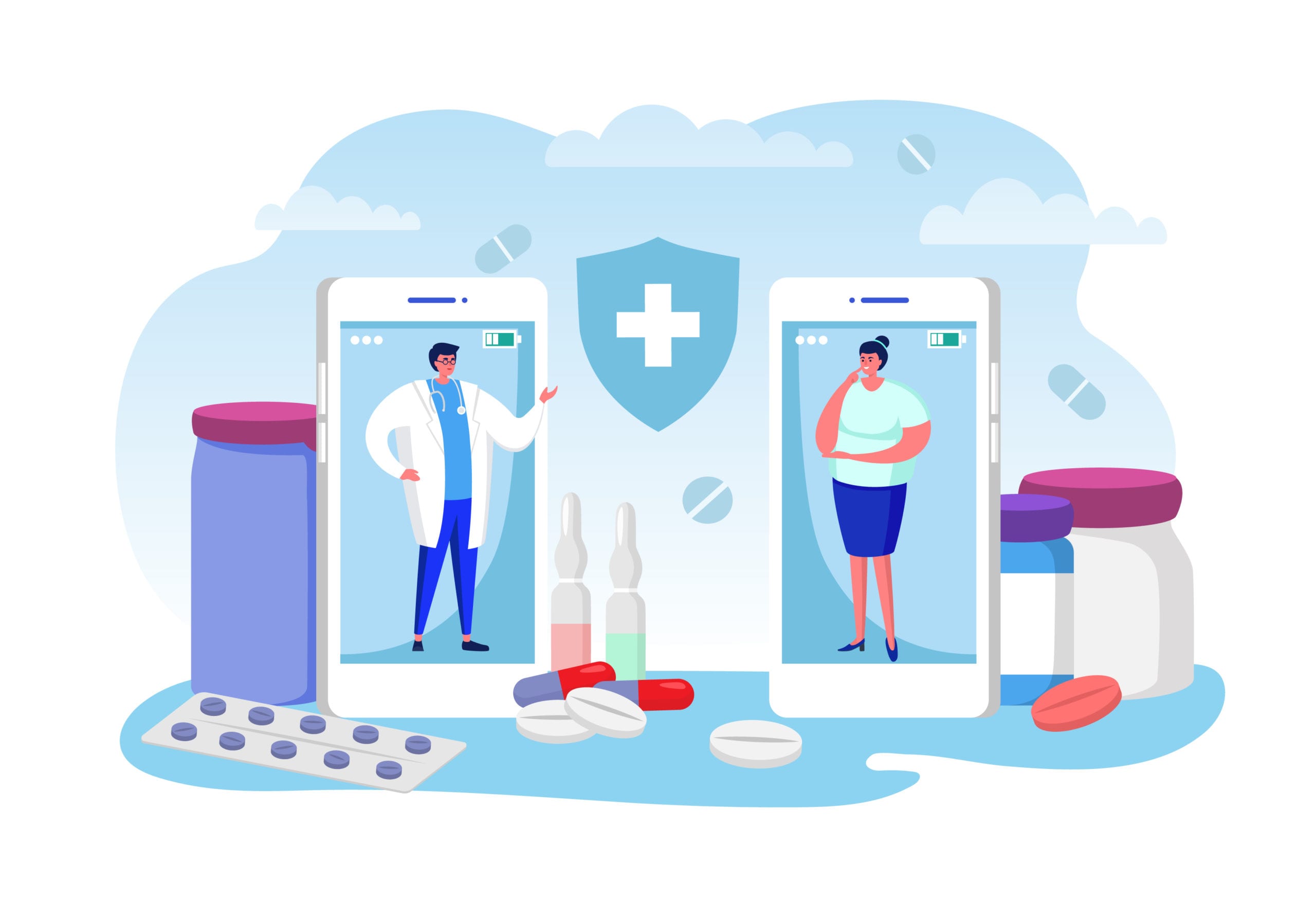 The Internet of things in medical devices gives a chance to take a number of common medical measurements like temperature, blood pressure, glucose level, heart rate, etc. Internet of Medical Things includes such wearables and devices as
ECG,
EKG monitors,
smart beds,
glucose monitors,
connected inhalers, etc.
Companies like Philips offer systems like Patient Monitoring to help specialists stay connected with their patients and provide on-time treatment or assign the right practitioner to take care of a particular case. Another example is Dexcom G5 that provides real-time glucose readings for patients with 1 and 2 types of diabetes every five minutes.
This technology helps doctors be aware of the current state of the patients, analyze collected data better, keep all the records, and stay connected 24/7.
How Is Cloud Computing Used in Healthcare?
Cloud computing in healthcare offers different public, private and hybrid platforms that allow easy file-sharing of any size. It also gives an opportunity for hospitals or healthcare organizations to build a secure infrastructure for keeping records. The technology also helps to make consultations easier and more convenient as they can be video- or text-based.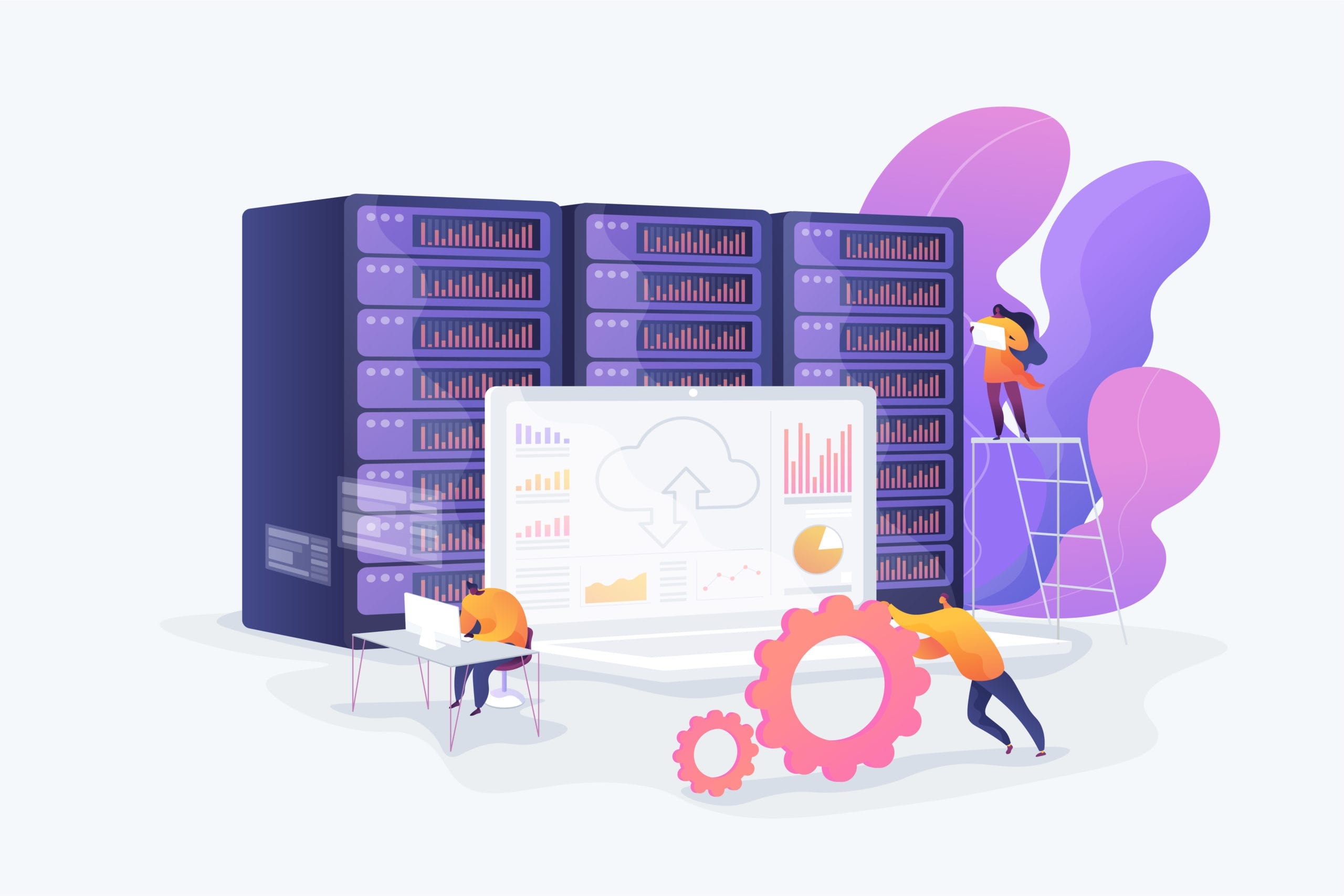 Five Benefits of Cloud Computing in Healthcare
Cloud computing in the healthcare industry brings several benefits that enhance the medical sphere. We have distinguished the top five ones:
easy and quick accessibility as the data is stored in the cloud and can be reached anytime from any device;
cost-effective (requires fewer investments than the development of hardware);
makes data analyzes more efficient;
facilitates tracking of patient's state and recovery process;
scalable — makes it easier for healthcare providers to increase or decrease the space for data storage, depending on the patient's flow.
Cloud Computing in Healthcare: Examples
Due to its benefits and advantages, cloud computing in healthcare started to be widely used and implemented into IT systems of hospitals and health organizations. For example, IBM has created a cloud-based application, "Collaborative Care Solution," that helps to accelerate healthcare management.
Companies like Microsoft Azure, IBM Cloud, Dell offer cloud computing platforms that have a high level of security and keep critical data protected. GE Healthcare that runs on Amazon EC2, provides medical imaging tools and diagnostic imaging agents. It transforms collected information from medical devices into valuable patient data and makes it easy to view, process, and share images and patient cases.
What are Cloud Computing Risks in Healthcare?
 Among the top concerns of cloud computing in the healthcare industry are security, privacy, and system downtimes.
Personal patient's data is tentative and requires a high level of security of a cloud-based platform that will help to protect it from external threats. For example, blockchain technology can be used to ensure security measures and keep stored data protected.
System downtimes can be prevented at the initial stage of app development, knowing possible failures, and having back-up plans on resolving the issues will help organizations to overcome downtimes of the system.
As for privacy matters, healthcare businesses should choose a reliable cloud provider who acts according to the rules and regulations stated by HIPAA of 1996.
How Is AR Being Used in Healthcare?
AR in healthcare becomes more and more applied across the industry. The technology can be used for educational purposes as it allows to have a visual presentation of human body organs.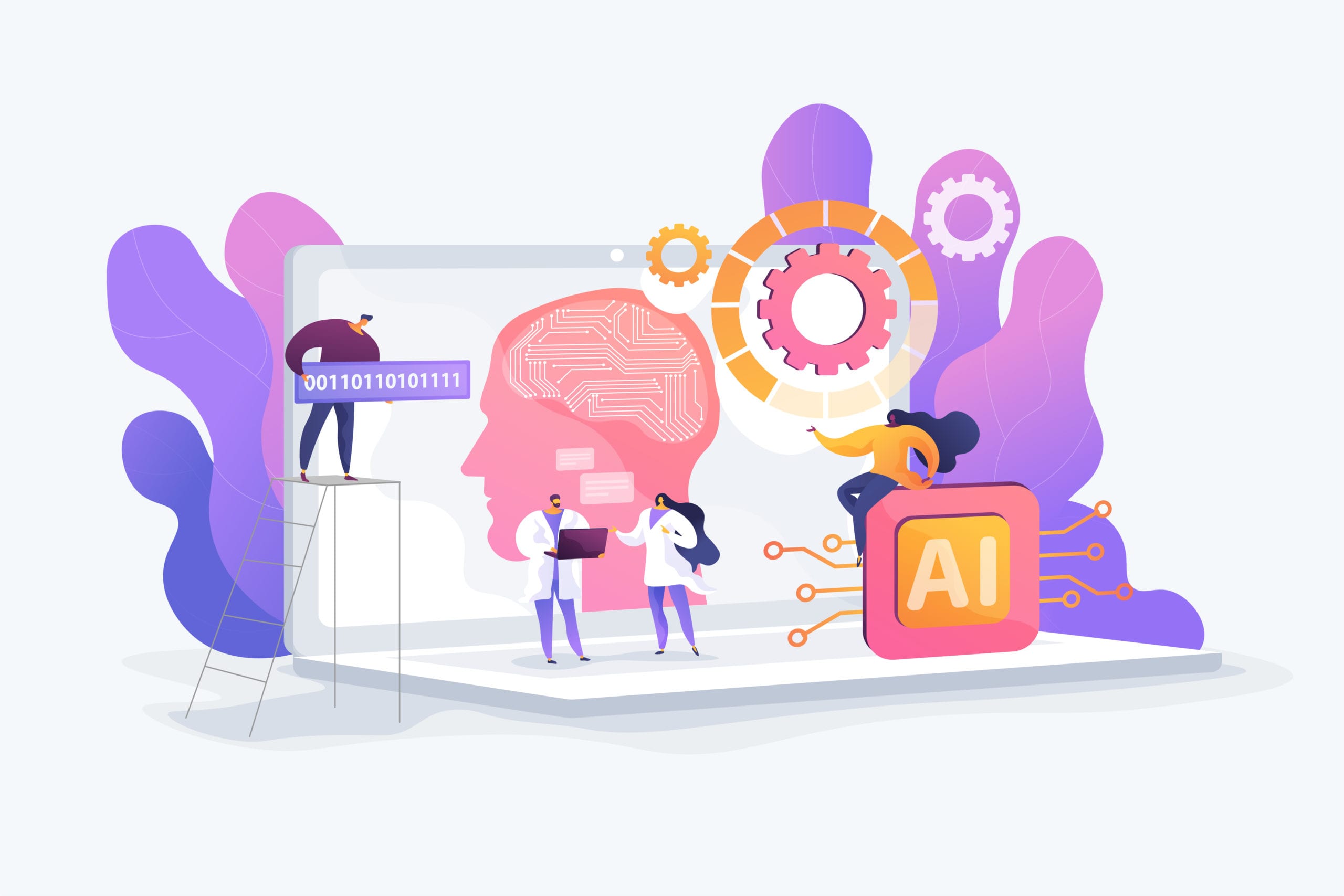 AR in healthcare makes it possible for doctors to diagnose symptoms more precisely when patients cannot provide detailed information. It also allows doctors to be more illustrative when explaining new treatment or to show patients how drugs will influence their body in an interactive way.
For instance, AccuVein is a vein visualization device that helps professionals find the patient's veins for blood draws easier. Another example of AR in healthcare is EchoPixel is a medical visualization software platform that depicts human organs in open space. It can be used as a pre-surgery software to simulate and evaluate surgical treatment options.
Innovative Ways to Use VR in Healthcare
Simulated environments have proven to be very helpful both for patients and healthcare professionals. For this reason, VR in healthcare is becoming widely used as it gives access to visual experiences and activities that are impossible in reality, thus helping doctors to provide better treatment to their patients.
VR in healthcare helps with the planning of complicated surgeries, improves doctor skills during professional training, motivates users to exercise, and helps with emotional health treatment.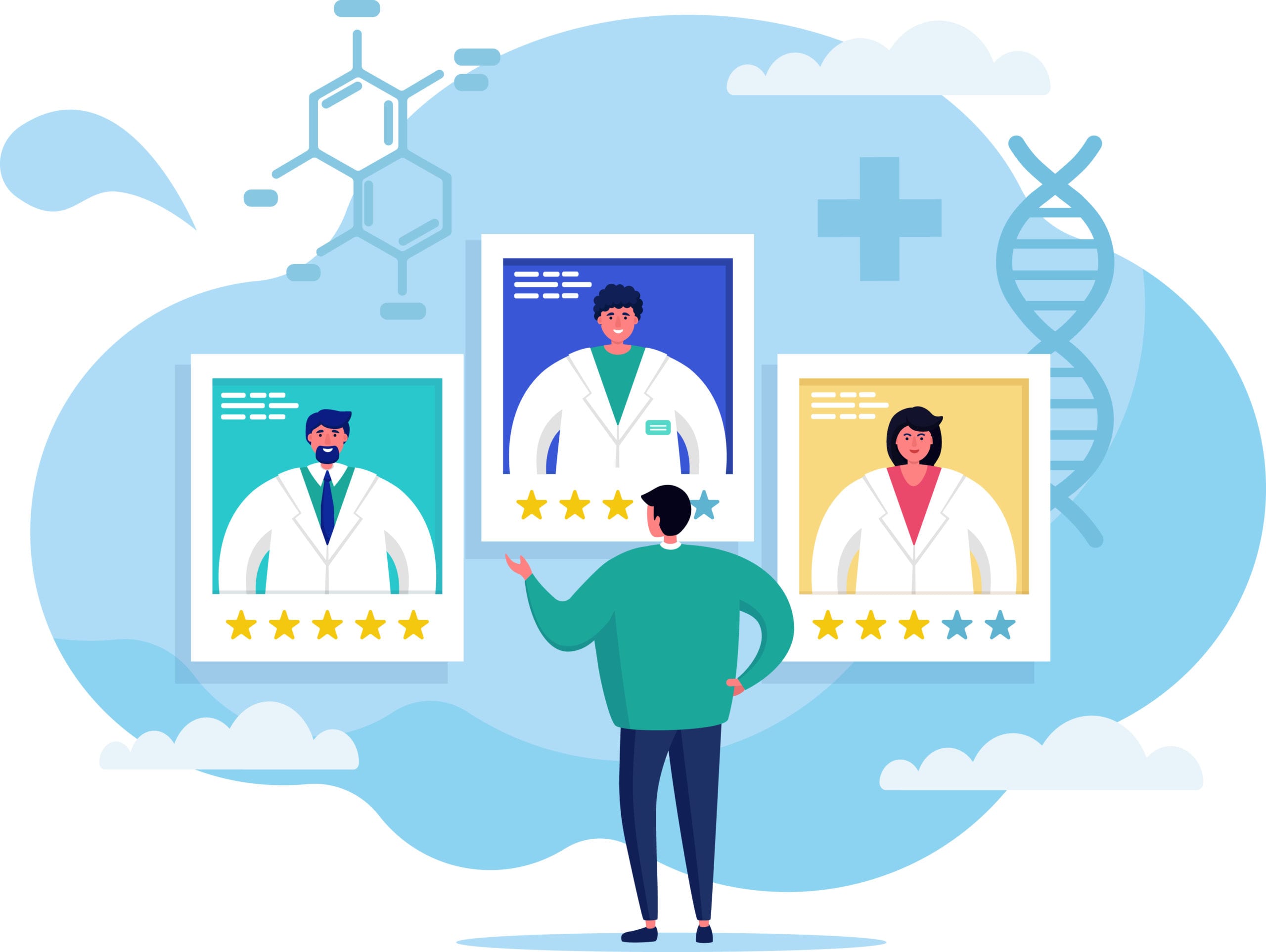 For example, Neuro Rehab VR develops VR training exercises that suit the individual needs of the patient and make the recovery process more enjoyable and engaging. Another case of VR usage in healthcare is a project by the students of the University of New England. The project aims to show young medical students what it is like to be an older person and help them develop empathy.
AI in Healthcare: Its Benefits
AI in healthcare has great potential in reshaping and enhancing the industry and bringing to the next level. Empowered with human-like processing and analytical abilities, AI  in healthcare can improve the speed of decision-making and make the diagnosis process more accurate, as well as limit the number of mistakes. Benefits of AI in healthcare include task automation, big data analysis, delivery of better healthcare faster.
The future of AI in healthcare means better medical outcomes, advanced treatment, and more patient engagement in the process. For example, PathAI technology helps doctors to reduce errors in cancer diagnoses and develops methods for individualized medical treatment. Enlitic develops tools based on AI to advance medical diagnostics by analyzing unstructured medical records and giving doctors better insights on the patient's current state and needs.
Chatbots in Healthcare: Alternative to Human Workforce
Chatbots in healthcare are alternatives to hospital administrators, as they can easily collect appointment requests and schedule them. This technology can also be used as a medical consultant and answer questions regarding health conditions.
This is very useful as nowadays, we can find numerous unreliable resources on the Internet and come up with the wrong conclusions, so it's better to have trustful support that can help patients instantly.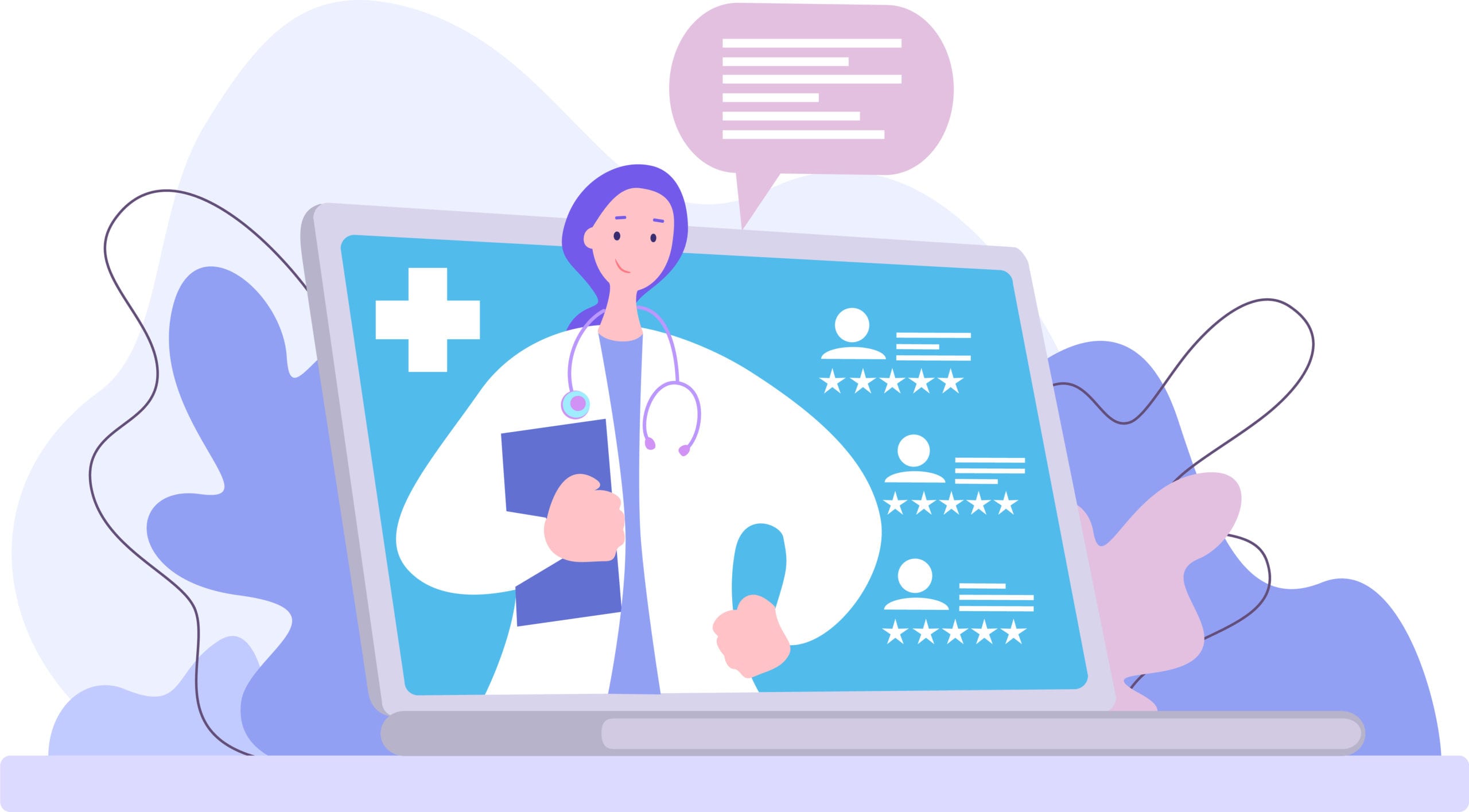 OneRemission is one of the examples of chatbots in the healthcare industry. Its chatbot helps those who fight against cancer by providing the list of diets, exercises, and post-cancer practices. Florence is another great example of chatbots in the healthcare industry or better to say "a personal nurse" who reminds its patients to take pills, helps to find the nearest doctor's office, and tracks the user's health state (like body weight, mood, period, etc.).
Data Science in Healthcare: Taking Analysis to the Next Level
Healthcare data science can revolutionize the industry together with the other available tools and solutions. Data science and healthcare are inseparable as medical records contain useful information that can be analyzed and used to prevent diseases, create a better treatment, and help discover new drugs.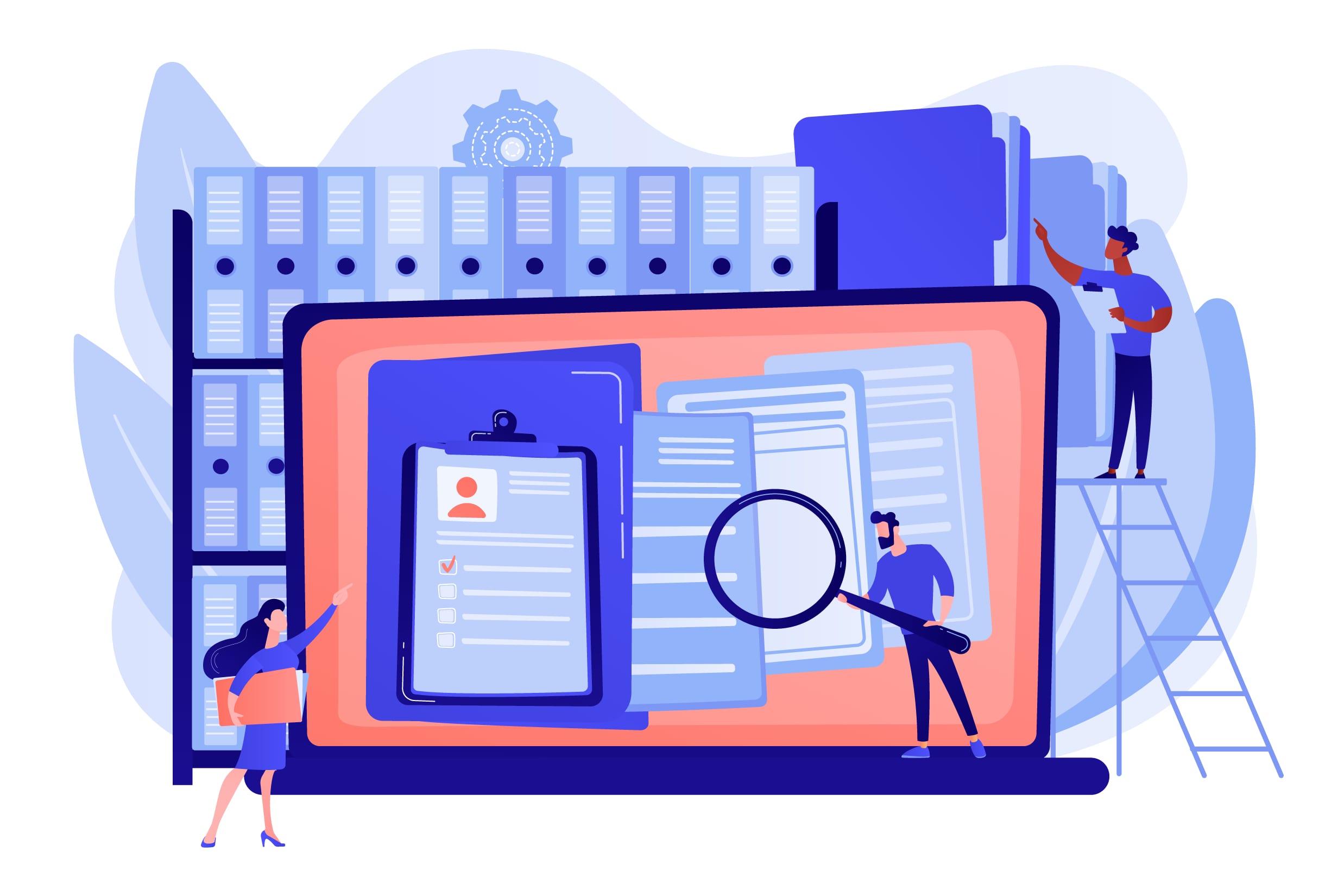 Healthcare data science solutions gather information through wearables, monitor, and help to prevent health problems. One of the healthcare data science projects is OASIS that aims to give the scientific community free access to neuroimaging data sets of the brain. One more example is BERG Health; the company analyzes biological samples to reshape the cancer medical market.
Blockchain in Healthcare: Security and Accessibility
Blockchain in healthcare is another trend that helps to enforce the industry with secure platforms and facilitate data access. Blockchain in healthcare today allows patients to use a public-private key and decide who will be able to view their personal medical records or invite a specialist via a system to give consultation regarding health issues.
Blockchain Healthcare Use Cases
Blockchain technology in healthcare has been incorporated into different applications and systems like BurstIQ that help companies to improve the sharing and usage of medical data. Another example of the utilization of blockchain in healthcare is Factom that aims to store digital health records securely.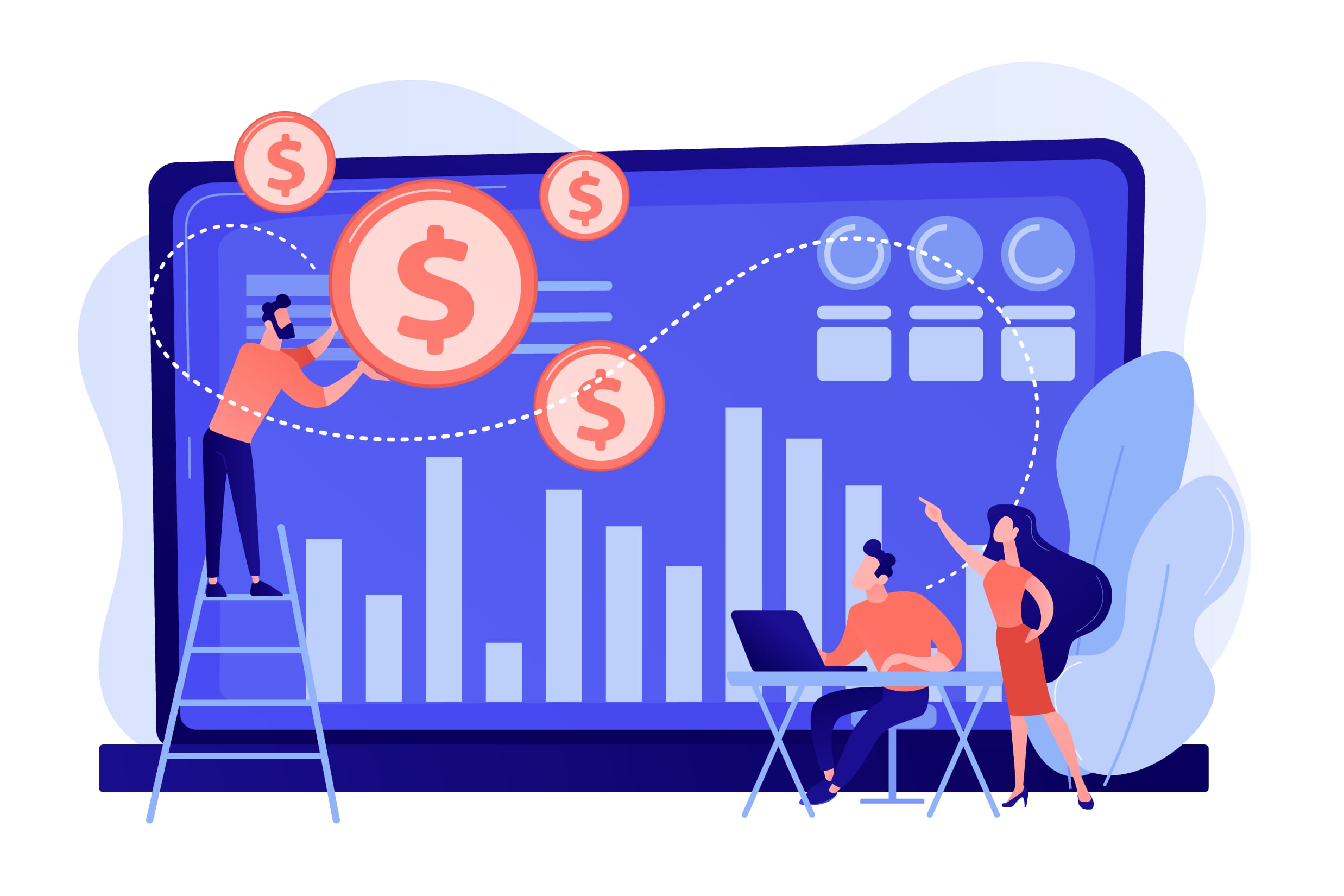 Electronic Healthcare Records (EHR) in the Healthcare Industry
Medical records of the patients are usually stored in forms like paper, audio, or video and contain information like patient ID, diagnoses, treatment, laboratory results, surgeries, etc. Electronic Healthcare Records (EHR) software helps to store this data electronically and is superior to paper records as they do not deteriorate, could not be lost, and do not require physical space.
For example, Amrita Medical Solutions serves critical access and rural hospitals. The company's web-based system provides customized billing and 24/7 EHR tech support. CGI is another of the kind and offers health systems with EHR solutions designed to enable more accurate and faster diagnoses.
In a Nutshell
Healthcare technology trends help to reshape and enhance the industry, and what is more, they bring several advantages both for medical professionals and patients. Although the process is rather slow, still more and more hospitals and health organizations acquire cutting edge technologies and solutions to make their services better.
Combined, the healthcare field and IT industry are showing astonishing results and help thousands of people cope with diseases faster, more comfortably, and more effectively. We experience a significant change that once was only possible in Sci-Fi fiction.
This pandemic shapes new social norms and drives new social rules that humanity should get prepared for starting today. We, at Intellectsoft, empower companies and their workforces with innovation services and approaches to help them survive during these times. Are you and your organization looking for some?
Talk to our experts and find out more about the topic and how your business can start benefiting from it today!