Nowadays, the digital transformation has a huge impact on the performance of nearly all industries, and healthcare is not an exception. By adopting the innovative tech solutions in this scope, healthcare units and medical institutions can significantly improve staff productivity, automate the key workflow processes, enhance patient services, and more.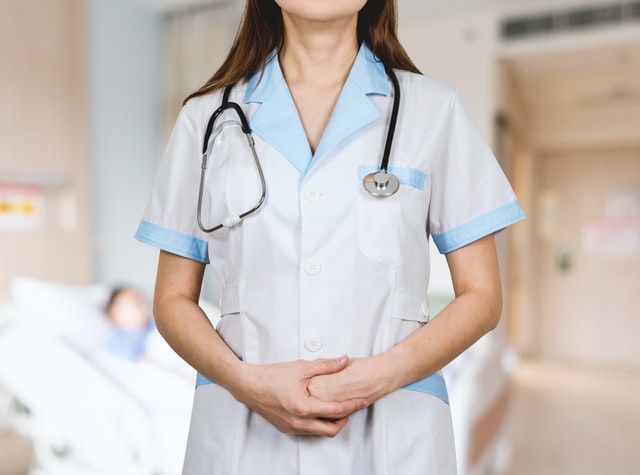 In fact, more and more different opportunities appear today in the branch of digital transformation in healthcare industry.
According to a recent survey by Deloitte, around 60% of respondents consider their organizations are only midway through their journeys. However, Accenture has discovered: over 87% of executives agree that the healthcare industry and tech strategies it implements have already become inseparable.
Why digital healthcare is important, what benefits it can bring for the health industry and its consumers, and what future digital trends should we expect there? In this article, we'll get it covered!
What Is Digital Transformation In Healthcare?
As for the healthcare industry, the term digital transformation means how the organization makes use of technologies, people, and processes for delivering more sustainable value to patients, healthcare professionals, and the medical organization themselves. In other words, that's more about the employing of innovative approaches and advanced technologies to get the most benefits of the industry.
The recent research by Deloitte demonstrated that around 92% of healthcare units expect to achieve better performance from the patient-centric business development model.
It means enhancing the treatment quality and service approaches, better laboratory analysis, and advanced approaches to medicine selection to cure a specific disease.
With this said, the digital healthcare transformation has forced radical changes in medical services. So, let's now review the real examples of digital transformation in healthcare.
Main Examples and Use Cases of Digital Healthcare Solutions
So, digital transformation in healthcare makes a detailed overview of how the medical units diagnose, monitor, and manage patient health. Its main goal is to implement innovative healthcare IT solutions to optimize the major workflow processes and compliances, improve patient service while reducing costs.
For this purpose, let's now take a look at how digital healthcare is already used in medicine.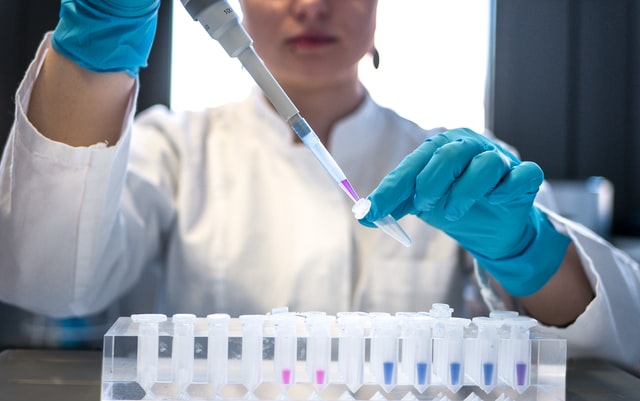 1. On-Demand Healthcare Solutions
During the past decade, society has become more mobile, which makes more and more organizations keep abreast of cutting-edge technologies, especially those from the healthcare field. Instead of tethering themselves to one company, professionals become more eager to work for multiple medical facilities at a time.
For this purpose, the Nomad Health company has launched a platform that links doctors directly with the healthcare units for short-term work.
It enables physicians to provide the so-called "on-demand" medical services to the patients, and only if it matches their expertise, experience, and working schedule. Thus, the doctors become more flexible in offering medical services, and can effectively adapt to the patient's evolving needs.
2. Telemedicine & Virtual Visits
One of the most notable changes in healthcare is the growth of virtual doctor visits. It enables meeting the specialists at the most comfortable time and from nearly anywhere, which is much more time and cost-efficient rather than an in-person hospital visit.
Based on the research, around 83% of surveyed patients are ready to use telemedicine, which has become even more popular after the COVID-19 pandemic outbreak in 2020.
This strategy has been already used in Brigham Health hospital network (Massachusetts, USA), where the patients can use virtual visits on a regular basis.
They can schedule appointments, communicate with doctors via video chats using phones or PCs, receive detailed prescriptions on their emails, and more.
Due to the Brigham Health recent survey, more than 74% of patients feel the virtual visits positively impacted their interaction with their doctors and healthcare institutions as well.
3. Patient Portals
Another great trend the transformation healthcare solutions feature is creating the specific health care platforms where the patients can:
Review their health records
Check the prescriptions
Schedule the appointments with the specialists
Ask for a consultation or get additional information from their doctors
Receive the laboratory results
Share their health data with the healthcare provider
And that's only a few options available on the healthcare platforms for patients. At the same time, this system enables quicker and more convenient access to electronic health records and significantly reduces the burden for the medical staff.
A great example of patient portal technology use is the FollowMyHealth system. It covers the most essential features we've already introduced above and also can be used by the doctors of general medicine and those of more specific healthcare areas.
However, this digital innovation in healthcare is still in its early stages of use. According to the patient surveys, over 40% of participants say that these systems are still too confusing, their interface features are difficult to interpret and use.
4. Health Wearables
At present, people have become more conscious about their health: they're not visiting a doctor when they get sick, instead, they're always looking for effective yet convenient ways to track their health metrics.
Basically, that was the main reason why we've seen a tremendous increase in the sales of wearable medical devices. The digital transformation in healthcare enables tracking the various health metrics and providing accurate health data in real-time. Some of the common types of health devices include:
Heart rate trackers
Exercise & fit (duration, type of activity, distance, calories burnt, etc)
Sweat meters (for tracking the blood sugar – an essential routine of diabetics)
Oximeters (for monitoring the oxygen carried in the blood – used for the patients with COPD, asthma, severe cases of COVID-19, and other respiratory illnesses)
One of the most popular wearables introduced on the device market is Apple Watch. The smartwatch was first released on September 9, 2014, and so far can track the heart rate and exercising, reminders about drinking water or washing hands, used for recording the body temperature, weight, and periods. This data, in turn, can be later used by doctors for analyzing the health metrics, diagnosis, and more.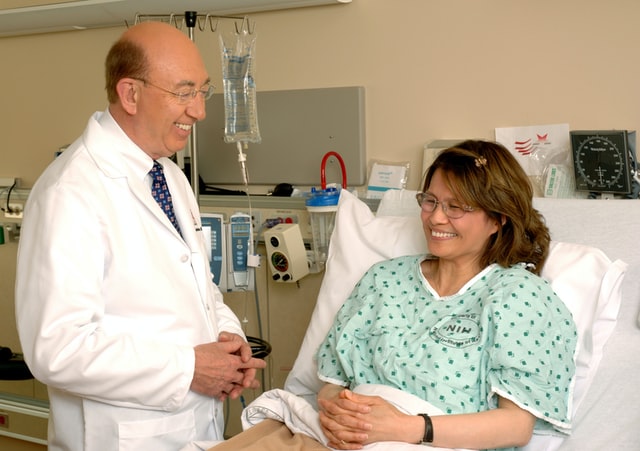 5. Disease History Analysis
Nowadays there are more and more tools that analyze a patient's disease history in order to give doctors recommendations about the treatment outcomes. An example of such a solution is the company BostonGene. The BostonGene's algorithm conducts a profound analysis of a patient's previous conditions and offers a personalized treatment plan that would potentially deem the best results.
Core Advantages of Digital Transformation in Healthcare
In fact, digital healthcare solutions provide plenty of benefits for all the patients involved, as well as the medical institutions they're been used by.
With these innovations used, the physicians and hospitals can speed up their workflow, get more accurate patient data and health metrics, and build up a more effective treatment in a shorter time. All these factors can significantly impact the outcome, of course, for the better.
After you know the most popular and up-to-date technologies and trends implemented nowadays, it's time to briefly review what benefits they can bring to the healthcare enterprises and their patients correspondingly.
Advantages of Digital Transformation for Healthcare Organizations
So, what profits can medical institutions get from digital transformation in healthcare?
Optimized workflow – digital healthcare can eliminate the paperwork, reduce the time needed for the patient examination and enable easier, more convenient access to accurate patient health data.
Better interaction with clients – provides effective online communication with patients via chats and video calls.
Reduces the costs – the processes automation allows providing more cost-effective services and cuts off the spendings required in traditional healthcare services.
Create a secure database for the electronic medical records – the EMH platform enables accessing the encrypted patient health data, as well as its on-demand sharing with other specialists and laboratories.
Advanced communication with medical staff – used for more accurate patient diagnosis, faster data exchange, and other internal communication.

Advantages of Digital Transformation for Patients
And what patients can get with the digital healthcare solutions implementation?
Better, more personalized healthcare services – the use of digital healthcare enables more accurate health diagnoses and more effective treatment as well.
Easier access to personal health records – patients can track and manage personal health data and receive a detailed analysis of their health metrics online.
More convenient appointment scheduling – enables choosing the most convenient date for visit and planning the time ahead.
Better communication with doctors online – get the professional health services online via chatting or video calls, receive the detailed prescriptions and treatment strategy on the email or on their personal portal page.
Tracking the important health metrics in real-time – with the use of digital healthcare wearables.
As you can see, there are plenty of benefits digital healthcare solutions can bring to both healthcare providers and their clients. The only question is when the industry will be able to make the most of healthcare digital transformation?
Finally, since digital health technologies are only starting to evolve, in upcoming decades we'll probably see even more tech adoptions into healthcare.
Forthcoming Digital Trends in Healthcare Industry
Currently, the medical centers and huge medical enterprises need to review their business strategies and include the new opportunities and innovative solutions provided with digital transformation in healthcare. So, let's now briefly review which aspects of digital transformation in healthcare providers should consider today:
Remote workforces utilization. Enables hiring more talents regardless of the distance while also expanding the competition within the health industry.
Healthcare units collaborations. Effective for sharing the usage statistics, critical health cases, as well as the experience exchange.
Unified data exchange platforms. Useful for interaction with multiple organizations in the healthcare industry, including laboratories, hospitals, and insurance providers.
Healthcare chatbots. Critical for improving the interaction with clients, providing the critical information in real-time, and optimizing the internal workflow (automated appointment scheduling, essential data updates, and more. Additionally, the patients can get instant feedback about the most common questions asked, which reduces the workload of medical staff.
Digital health environments for new startups. Important for accelerating the health digital projects with the advanced use of advanced technical training and business coaching.
These are only a few of the major trends in digital healthcare for the next decade. However, implementing these solutions to the medical enterprises can significantly enhance the entire industry performance!
Final Thoughts
To sum up, digital healthcare technologies are still in their early stages of development but have already shown their perspectives and proven their efficiency.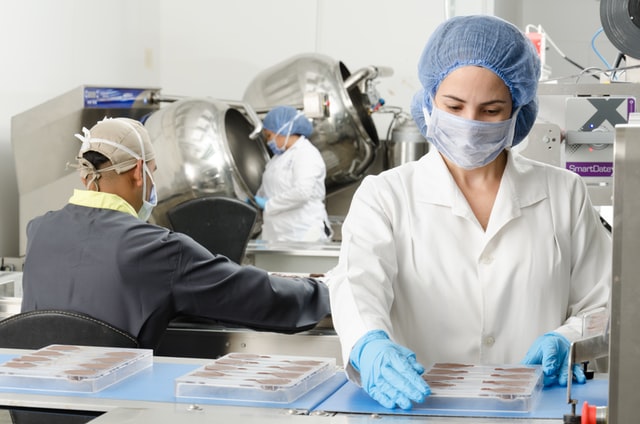 With the automated transformations healthcare implements, it becomes possible to enhance the performance of healthcare units, improve the productivity of the medical staff and deliver the advanced services to the final consumers – its patients.
The use of innovative solutions and digital technologies in healthcare opens up new opportunities for enhancing this industry in the upcoming years, and shaping a modern, more effective, and automated health service system.
Our team, at Intellectsoft, knows how essential it is to follow and implement the latest digital healthcare trends for the medical units. Thus, we try our best to deliver the most powerful tech solutions that exactly fit the needs and goals of any organization and its workforce.
Are you looking for the best team to bring your new healthcare project into reality?
Talk to our experts now and uncover how your organization can start benefiting from the digital transformation in healthcare today.