Blockchain has proved to be a disruptive technology that will help enterprises transition to optimization and enhanced security. A blockchain survey that PwC conducted in 2018 among 600 executives found that 84% of the respondents' organizations are actively involved with distributed ledgers.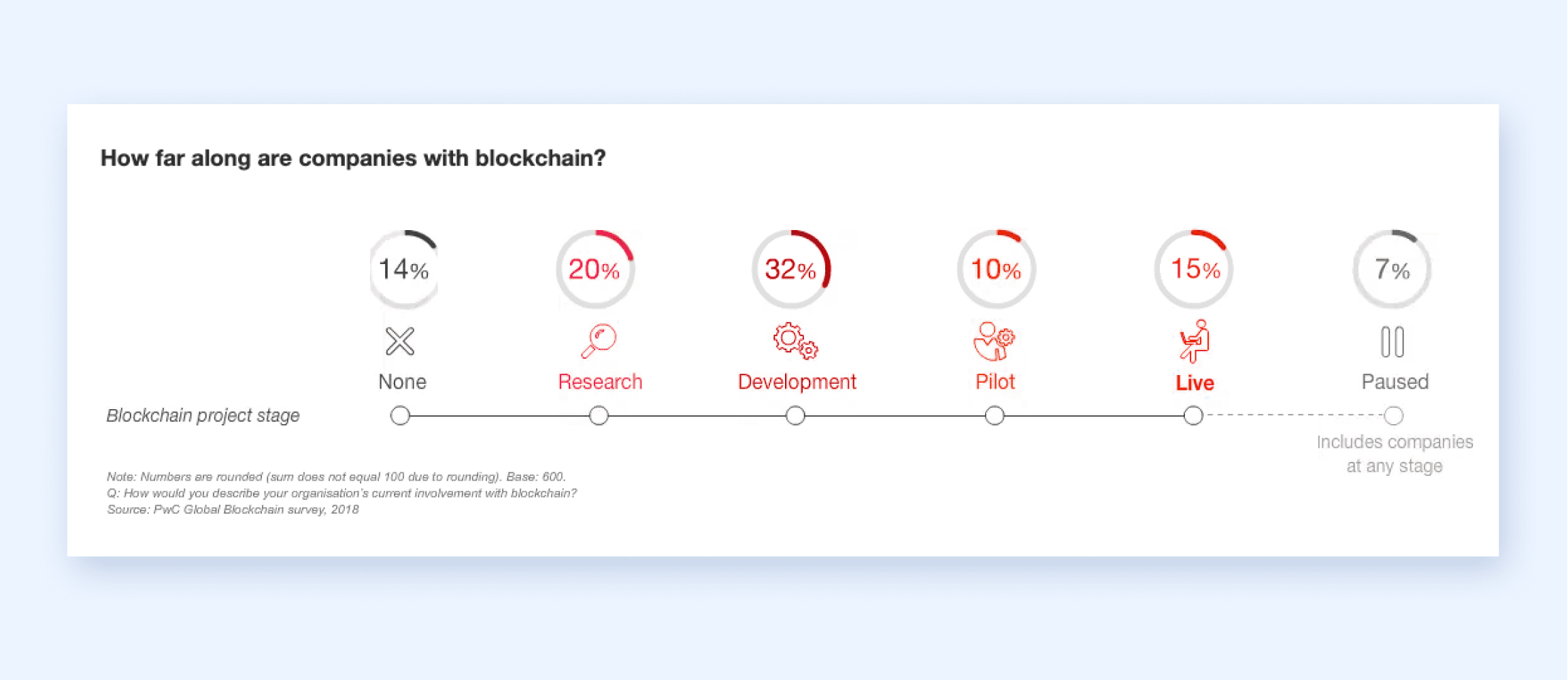 How mature is blockchain in healthcare, and what are the barriers to adoption? Blockchain for healthcare ranks as the number four industry of interest. Moreover, the International Association for Trusted Blockchain Applications (INATBA) creation allowed engaging all stakeholders in a practical discussion on blockchain solutions for health.
Ways Blockchain Is Taking Over the Modern Healthcare Industry
How Will Blockchain Affect the Cost of Healthcare?
Master Patient Index and Cost per transaction. There is an overwhelming amount of duplicated data, which translates into additional storage cost. Furthermore, over 50 different electronic healthcare record (EHR) software systems operate in various hospitals, sometimes in the same city.
MedRec by the MIT team, for example, is offering a transparent and accessible view of medical history. Their project runs on the Ethereum blockchain and is currently under development in partnership with a newly-established Healthcare Information Technology Center in Israel. Simultaneously, it is running tests of a data set from Beth Israel Deaconess Medical Center.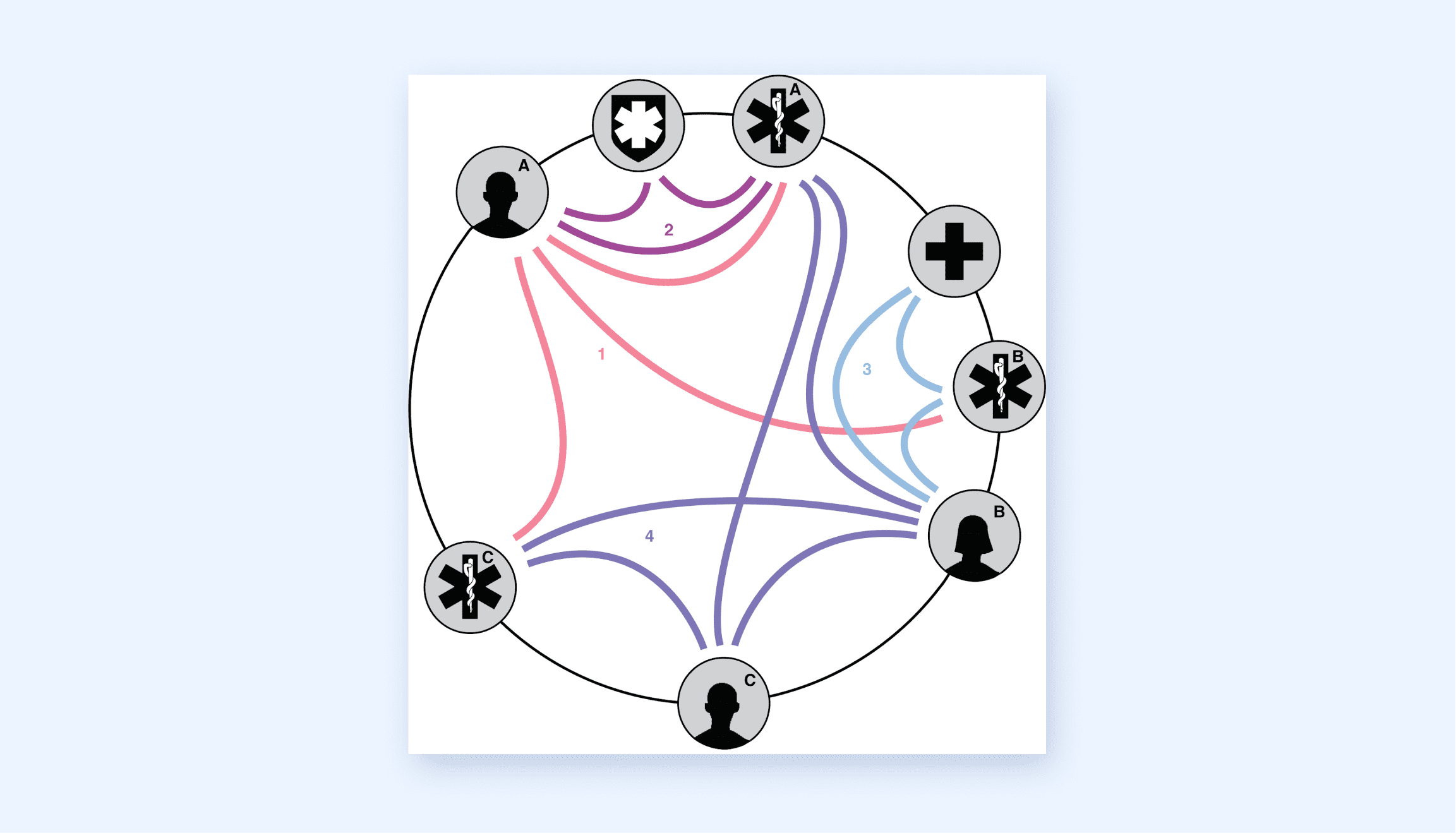 Taken from MedRec
What Healthcare Data Should Be Put on the Blockchain?
Notably, not all information should be stored within the blockchain, but a distributed ledger can help manage the data more transparently and securely. For instance, IBM is disrupting veterinary medicine by allowing to create and store USDA certificates on the blockchain.
Apart from certificates, there can be proofs of ownership and timestamps of environment conditions, so critical for logistics in the pharmaceutical field. IBM is also working on this in partnership with KPMG, Merck, and FDA.
Finally, mass-market gadgets like smartwatches and fitness trackers can track patients' state of health. Connecting them with EHRs throughout a lifetime makes it more efficient for the insurance industry to evaluate risks and calculate premiums.
How Has COVID-19 Pushed for Blockchain Adoption?
McKinsey has reported that the COVID-19 pandemic had accelerated telemedicine usage, rising from 11% to 46% in the US consumer adoption. According to them, around $250 billion of current US spending on healthcare could be virtualized.
Gartner reports that healthcare blockchain use cases include a digital asset market amid record-keeping and increasing efficiency. Learn how the Ocean Protocol has aided governments to collect and interpret critical data for improving healthcare.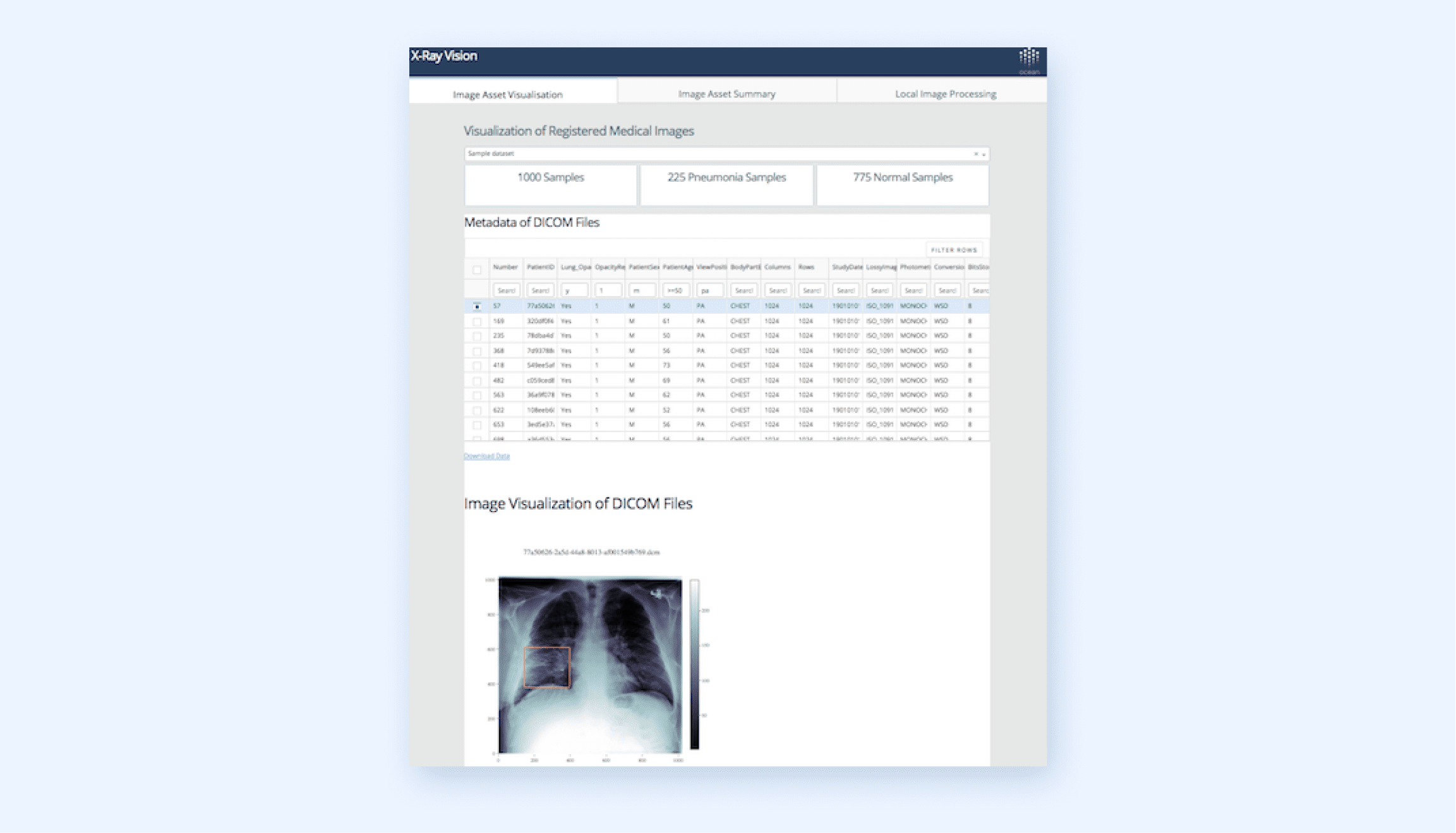 X-Ray vision by the Ocean Protocol
Will Patients Own their Data?
To say that data access will improve is an underestimation. Having full ownership over your medical data will be more user-friendly and less time-consuming. A recent case is an EU-funded project MyHealthMyData, which is exploring how sensitive medical data is shared.
How will the interaction with doctors be affected? Taken the rise of telehealth, there will often be no need to interact with a doctor to access personal data. Moreover, blockchain will improve healthcare with its key features.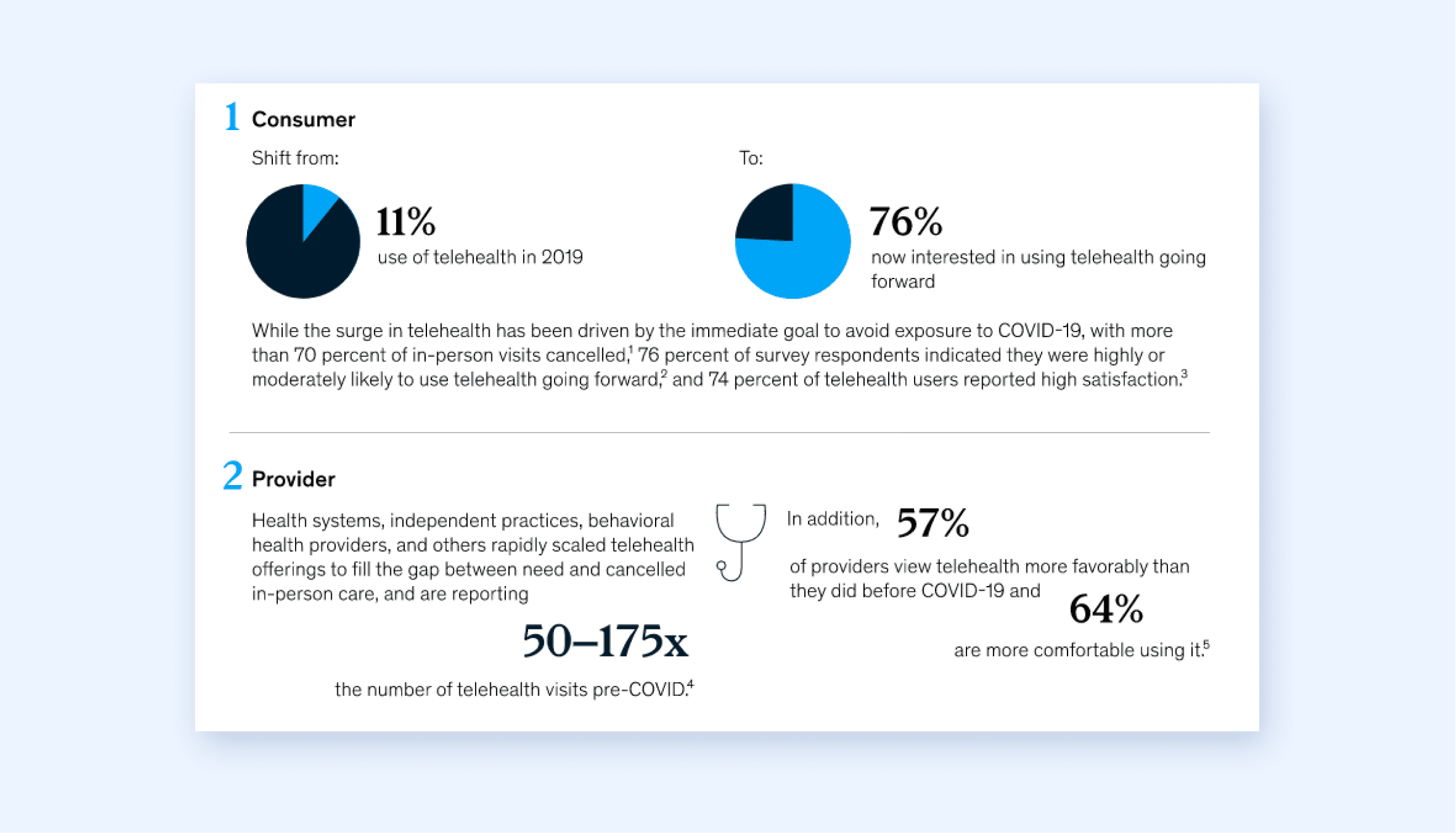 An excerpt from the McKinsey report
Adopting Blockchain in Healthcare
Privacy and Security
With regulations like GDPR and HIPAA, patient privacy is not optional but a default. Organizations that operate with identifier and health information – hence, protected health information (PHI) – can leverage blockchain for such properties as
Confidentiality
Integrity
Availability
Performance and Interoperability
Current healthcare interoperability standards – HIE (Health Information Exchange) and HL7 FHIR (Fast Health Interoperability Resources) – can be used at full potential when paired with customizable blockchain frameworks like Hyperledger. They show impressive throughput and scalability when dealing with lightweight metadata, audit, and transaction information.
Deloitte argues that smart contracts can assist with mitigating inconsistent rules and permissions. These contracts are self-executable on blockchain and can automate and standardize the PHI exchange while providing distributed secure access.
How to Deploy Blockchain?
Healthcare legacy systems urge for an extensive infrastructure transition. There are numerous opportunities, as well as challenges. We, at Intellectsoft, empower companies that are looking for innovative solutions.
One way to start with blockchain for healthcare is to choose the BaaS model. Another option is to deploy its network to collaborate with multiple partners and improve medical information sharing between data owners and service providers.
Talk to our experts and find out more about the differences and how your organization can start benefiting from day one.