At present, with the AI market rapid development, the importance of chatbots in healthcare becomes more and more obvious. According to recent AI industry research, healthcare and media exhibits are expected to obtain the highest growth prospects by 2026.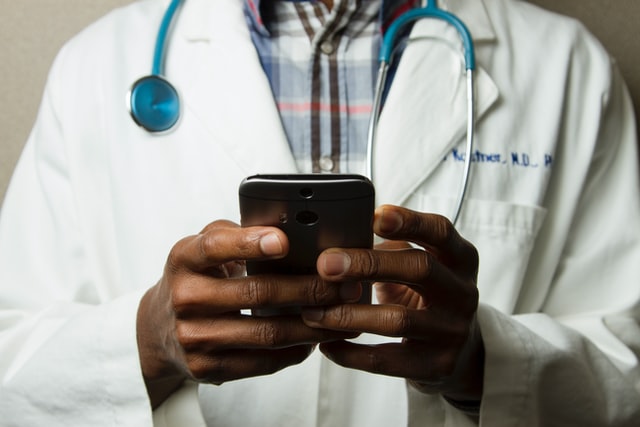 At the same time, the aspects of use for this type of technology are different.
Due to Delloite's report "The future of AI in healthcare", chatbots, as one of the essential digital assistants in healthcare, can be used in the scope of patient-oriented AI, clinician-oriented AI administrative, and operational-oriented AI.
Today, the Intellectsoft experts uncover what is medical chatbot technology and its potential for the healthcare industry development.
What Is Chatbot Technology in Healthcare?
A medical chatbot, also known as a healthcare chatbot, stands for the AI technology in the health industry targeted on resolving the specific problems and issues within that industry, with the ability to automate the key processes in healthcare and enhancing the overall industry performance as well. The most common healthcare chatbot use cases can be categorized as follows:
Collecting the patient data, its digitalization, and encryption
Assistance in refilling and monitoring
Providing the informational support
Scheduling the appointments
Ensuring the medical assistance
As you can see, today's chatbots play an exceptional role in healthcare, since they help to reduce the paperwork, optimize numerous processes in this industry, offer diagnosis to symptoms, conduct mental health consultations, assist in nutrition informing and tracking, and more.
With all these processes eliminated by AI technology, healthcare chatbot solutions benefit the medical staff, health institutions, and, of course, patients in different stages of interaction with the previous two.
The most remarkable case of use of chatbots in healthcare is the collaboration of the World Health Organization (WHO) and Whatsapp in 2020 with launching the specific chatbot messaging to keep people informed about the COVID-19 latest insights including details on symptoms, preventing measures, etc.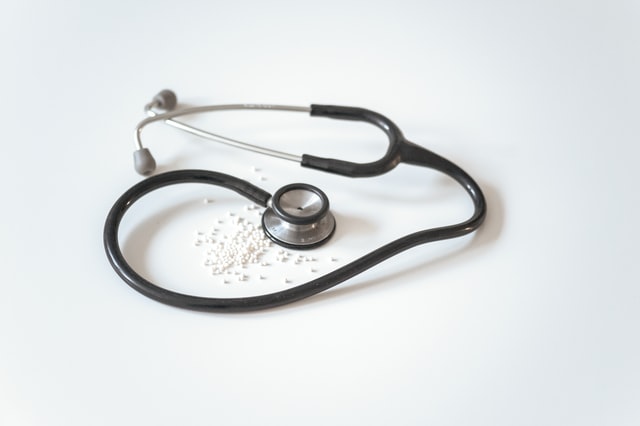 Medical Chatbots: What Features are Really Important for Healthcare?
Now that we know what medical chatbots are and how they can be used within healthcare. However, is a chatbot healthcare technology a must-have for the current industry? In fact, it is.
The most beneficial features of chatbots in healthcare include:
#1 Anonymity
This is one of the core factors of the healthcare system, as it's the duty of the institutions from any niche to make their patients feel secure and comfortable when sharing their data.
This will not only benefit the clients' sensitive data protection but also allow the healthcare and pharma industry to support various medical researches and drug discoveries. This can be achieved by:
Strongly investing in data security of chatbots
Providing the patients with a choice of data sharing
Detailed information of the data sharing basics
#2 Monitoring
Another important aspect chatbots can optimize is to track, analyze and inform users about health changes, physical activities and weight changes, mental health monitoring, and others. Furthermore, these processes are fully automated and update each time patients input the new data to their profiles.
This way medical staff can better understand and record the health situation of each patient, as well as inform them about the health checkups and preventive measures to improve the immune system.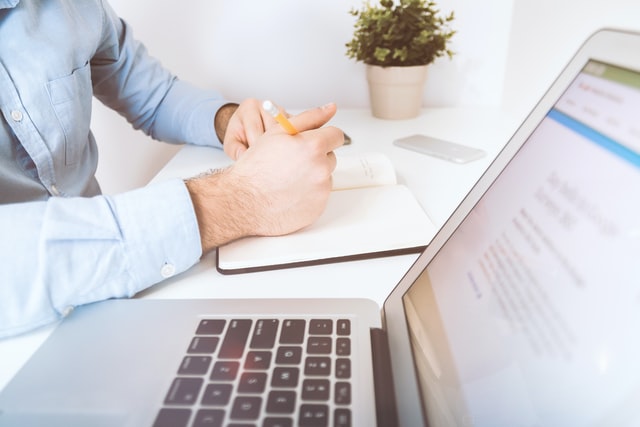 #3 Personalization
With having enough health-related information recorded about each patient, chatbots are able to establish better communication with clients as well as be used for different purposes. For example, some of the chatbot applications can analyze the specific measurements of:
Physical indicators, such as oxygenation, heart rhythm, blood pressure, or body measurements (using the mobile sensors)
Patient behavior (using facial recognition)
#4 Real-Time Interaction
This feature implies minimizing the overall time needed to respond to a patient's request and successfully perform the standard administrative tasks, for instance, scheduling an appointment. Additionally, real-time interaction covers sending different notifications and reminders for patients, which is much more time-effective than manually sending personal emails.
#5 Scalability
Last but not least an important feature of chatbots in healthcare is the ability to simultaneously interact with numerous patients. Unlike the traditional 1-in-1 personal online consultation, emailing or calls, chatbot healthcare technology allows easy and effective optimization of the communication between the healthcare institution and its patients.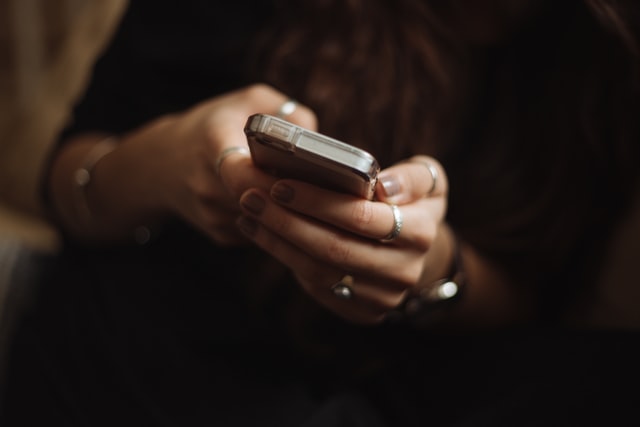 The Advantages of Chatbots for Healthcare
According to the recent report by PwC, the segment of the Intelligent virtual assistants (IVA) market, an important part of which is related to chatbots, was valued at $3.4 billion in 2019, and this number will only rise in the future.
Why? There are different growth drivers for this reason. One of the key aspects of it is the increasing use of IVAs in the healthcare sector for patient management and doctor assistance, and also the conversational AI technologies, that are greatly accelerated by the COVID-19 pandemic outbreak.
But what exactly can medical institutions expect from employing chatbots in the healthcare industry? Here are the main advantages of health chatbot to know:
Reduced time for response. Chatbots can enhance getting the instant answer to a question, which especially matters for medical situations
Handling the unlimited number of users. Chatbots can effectively operate the same service tasks much faster and more resource-effectively, no matter how many patients you need to serve.
Timely medical advice. In the healthcare industry, time is of the essence, and it often happens that patients need immediate medical advice on the steps to do next, especially in the life-threatening situations
Daily reminders and notifications. Chatbot technology enables constant tracking of health conditions by sending the scheduled reminders when patients need to take medications according to the doctor's recommendations.
Scheduling the appointments. Medical chatbots can act as personal medical assistants and, for instance, be programmed on scheduling the doctor's appointments or reminding about the upcoming consultations.
Large cost savings. From the business point of view, health chatbots can significantly reduce labor expenses by optimizing the entire workflow, as well as reducing the workload of healthcare institutions.
Automated billing and payments. Chatbot technology can also enhance the medical billing processes by automating such processes as invoice sending, payment tracking and costs collecting right after the patient meets their doctor.
All these extremely important aspects can greatly enhance your business performance in the healthcare industry. And our best developers at Intellectsoft can cover them all in creating a brand new chatbot that is fully consistent with your business needs and goals within the industry!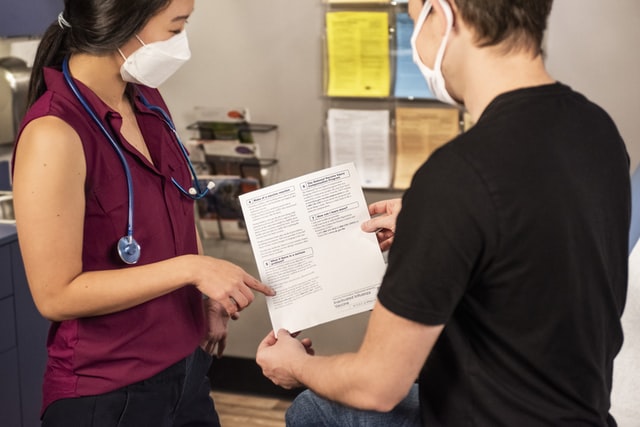 Summing It Up
As you can see, chatbots in healthcare are one of the must-have AI technologies for this industry. Its implementation can benefit workflow boosting and the effective use of critical resources: time, labor, costs, and others.
At the same time, these healthcare IT solutions and software services can significantly reduce the workload of healthcare institutions and improve their services, which is both important for the healthcare industry, its workers, and patients as well.
We, at Intellectsoft, know how important it is for healthcare companies and their workforces to employ innovative solutions and approaches. Our team of dedicated developers is here to assist in this process. 
Contact Intellectsoft and discover more about the chatbots in healthcare, and how your business can start benefiting from them today!