It goes without saying that Ukraine has gained compelling positions in various international tech-related rankings like Services Location Index by A.T. Kearney, Global Sourcing Association (GSA) the UK, and more.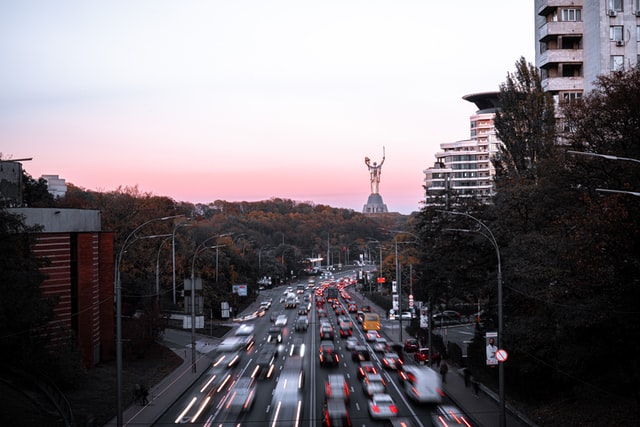 In 2021, the International Association of Outsourcing Professionals (IAOP) in their annual ranking of the world's best outsourcing companies has named eleven tech companies based in Ukraine, considering customer reviews, certifications and awards, solutions approach, and the basic social responsibility projects of each.
Being listed in these and lots of other international rankings, Ukraine is now one of the most attractive yet prospective outsourcing destinations for the world's largest and most renowned corporations. The level of proficiency and comprehensive list of tech skills obtained by its developers makes more and more companies switch to Ukraine software outsourcing.
The latest analysis by the State of European Tech has shown that Ukrainian tech raised around $571 million of investments in 2020, and due to the increasing demand in digital transformation, these numbers will only rise further.
In this article, we will uncover why IT outsourcing in Ukraine is so beneficial to businesses, what scopes the Ukraine developers are best for and how to find a reliable outsourcing vendor and hire the best software developers in Ukraine.
Let's get it started!
The Emerging Popularity of Ukrainian Outsourcing: International Rankings
As we mentioned before, Ukraine has been recognized as one of the world's best IT outsourcing centers.
By 2025, the overall number of Ukraine developers will reach 250,000, with an overall IT market value of $8,4 billion.
At present, the country had gained compelling positions in numerous international tech-related rankings, including:
These are only a few software development outsourcing Ukraine statistics that justify the tremendous popularity of its professional specialists on the global IT market.
Main Services to Consider for Outsourcing Software Development in Ukraine
Before we'll dive into the pricing of outsourcing software development in Ukraine, it's critical to investigate whether or not its developers can fully correspond to all the needs of your company, organization, or business.
Needless to say, it's no use hiring developers that are experienced in creating the software for the hospitality industry for your eCommerce business. Furthermore, bad hires like choosing the wrong software vendors can result not only in time or progress loss but also can cost millions of dollars for contracting authority!
So, what basic projects can Ukraine developers be hired for?
Custom Software Development
First of all, the strong side of IT outsourcing in Ukraine is developing powerful software solutions for nearly any business from any industry. Do you need the proof? Then, you might check out the famous startups like Petcube, Grammarly, DepositPhotos, and more - originally created in Ukraine, these software solutions are now widely known all over the world.
Whatever project you're planning to launch, with Ukrainian software developers you'll surely get the stablest, feature-rich yet effective applications you've paid for.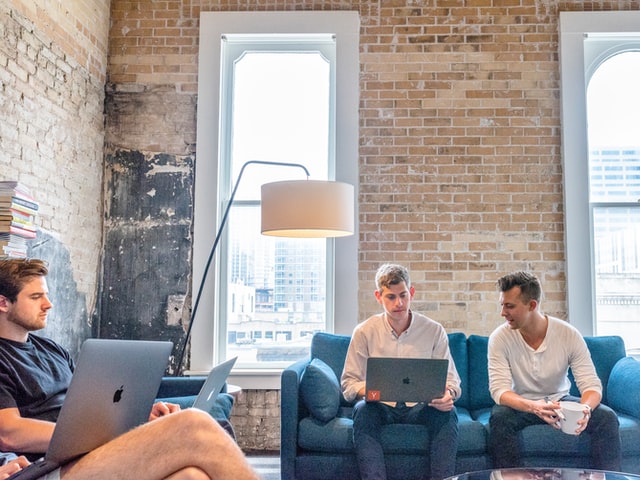 Internet of Things
Any type of IoT device always implies the usage of personal data, which traditionally needs comprehensive protection to minimize the possible threats. Unlike the other outsourcing vendors, Ukraine developers are more competitive in the global outsourcing market because of their extensive experience in working with the personal data of EU, UK, and North American citizens.
Along with governmental personal data regulations of Ukraine (ISO), each company tracks the regulations of the client's country, ranging from GDPR (EU), PIPEDA (Canada), and HIPAA (USA). At the same time, clients can also initiate the additional data protection requirements: how it's collected, stored, accessed, and transferred.
One of the well-known IoT projects of Ukraine developers is Ajax System, an IoT security ecosystem that provides wireless security equipment for private and business use.
AI Technology
In 2020, Ukraine has become one of the leading countries by the number of Artificial Intelligence providers in Europe. According to Clutch, at present, there are over 150 organizations targeted on Artificial Intelligence development, which precedes the number of AI companies in most technologically advanced EU countries like Poland, Estonia, Belarus, Germany, and more.
So far, there are over 30,000 software developers in Ukraine specializing in AI & ML development. The Ukrainian software developers have a strong knowledge of Scala, Hadoop and Python technologies, which are considered to be an integral part of Data Science and Machine Learning.
Mobile App Development
If you're looking for good, experienced app developers, outsourcing software developers in Ukraine may be the right option for you. These programmers perform exceptionally well in creating solid, feature-rich yet functional mobile apps according to all the requirements and your business needs.
Besides, these services are delivered at comparatively low prices: with the average hourly rate starting from $20 to $60, the cost of making an app with the basic features starts from $5,000. In contrast, the same in the USA will cost you from $10,000 - 20,000 and around $18,000 - 20,000 in Great Britain and Western Europe.
Additionally, Ukrainian software developers feature the best ratio of quality and price, provide flexibility in communication and cooperation, and offer innovative solutions that exactly fit your business needs and goals.
Blockchain
At present, blockchain is a comparatively new and innovative technology that requires building solid and functional solutions and is now used in a wide range of fields: financial industry, supply chains, government, healthcare, retail, and more.
However, if choosing a non-experienced vendor for the project in any scope, companies can fail in blockchain technology implementation and get a serious loss of the investments and even the critical data as well.
Hiring blockchain software developers in Ukraine can enhance the security of any type of data, as they have:
the in-depth knowledge of the major blockchain services
vast experiences in working with different platforms, such as Bitcoin, Etherum, HyperLedger Fabric (for private corporate networks), and EOS (introduced by Smart Contracts)
blockchain development language skills, including Go, Rust, Python, C++, and Solidity
With this technology implemented, your business will get more transparency and enhanced traceability for your data, reduce costs and eliminate transaction speed.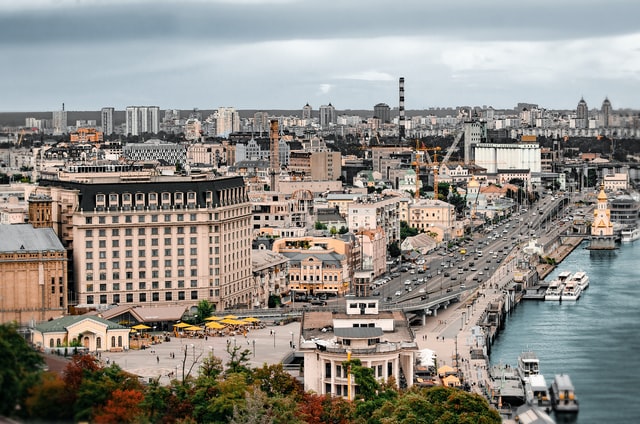 Rates for Outsourcing Software Development in Ukraine
Being one of the leading IT outsourcing centers in Eastern Europe, hiring Ukrainian software developers can be a winning strategy for a variety of businesses from different industry scopes. The most popular industries they are involved in include insurance, healthcare, hospitality, finance, eCommerce, construction, and more.
Another great plus of the Ukraine developer is the solid software knowledge, fluent English proficiency, and reasonable price for the IT services. For instance, the average offshore development rates for this region range from $30 to $60 per hour.
However, the overall software development outsourcing Ukraine rates may vary according to the work experience of a certain candidate:
Hourly rate for Junior Software Engineer: $19 - $25
Hourly rate for Middle Software Engineer: $26 - $38
Hourly rate for Senior Software Engineer: $39 - $60
Compared to the rates of countries based in Latin America, Asia, and Africa, you'll get top-of-the-line innovative software solutions at an affordable price.
Additionally, Ukraine is a home country for over 200,000 professionals, and their number increases with more than 36,000 graduates within this scope annually. These factors make it one of the most attractive options for starting outsourcing software development in Ukraine.
Main Reasons to Hire Ukrainian Software Developers
After you know the overall information about IT outsourcing in Ukraine, let's now discuss why you should consider hiring Ukrainian developers.
#1 Largest IT outsourcing Market in CEE
Ukraine is the 2nd largest tech hub in Central Eastern Europe, with over 200,000 programmers located in the 5 biggest cities: Kyiv, Kharkiv, Lviv, Dnipro, and Odessa. Furthermore, compared to Poland, it offers more attractive outsourcing rates at the same or even higher quality.
Additionally, it takes 11th position in the rating of top software development outsourcing countries in the world. According to recent research, over 90% of IT services in Ukraine are outsourced, while the remaining 10% develop their own programming products.
#2 Solid Educational Background of Developers
There are around 450 technical universities and colleges with advanced programming courses, and over 36,000 new graduates annually enroll in the IT market. Most of them start practicing their programming skills after the 2nd or 3rd course of their bachelor's degree, which makes it even more beneficial to be hired after graduation.
Furthermore, nearly all the Ukrainian developers can fluently speak English at the Intermediate (more than 37%), Upper-intermediate (over 35%), or even Advanced levels (around 13%).
This ensures smooth communication yet more productive cooperation between the certain organization and outsourced team of Ukrainian software developers.
These are only a few qualities that significantly stimulate the demand for outsourcing talented Ukrainian developers.
#3 Plenty of IT Service Outsourcing Companies
Most IT outsourcing companies in Ukraine offer Flexible cooperation models within only 1-2 hours away from most European countries. At present, there are over 1,600 companies that provide the core web technologies for software development, including JavaScript, Java, C#, Python, PHP, C++, TypeScript, and more.
Most of these tech companies are founded by entrepreneurs with a global mindset, such organizations are mostly focused on delivering the best results to their contractors and facilitating their success as well.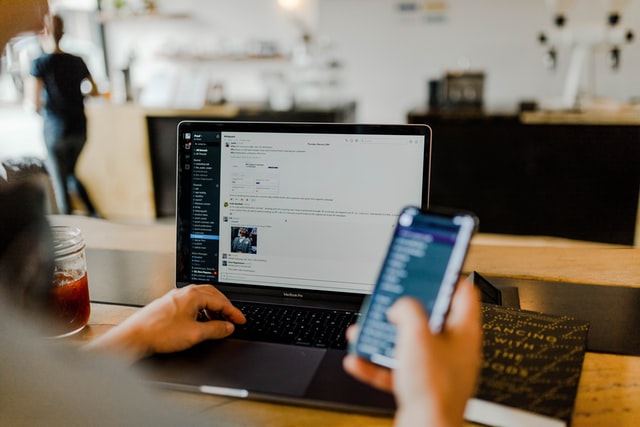 #4 Impressive Value/Cost Rates
By offering the most beneficial yet attractive prices for the services, Ukraine has already become one of the best IT outsourcing hubs in Europe. It features lower average rates for the services provided and has much more programming specialists within any industry. So, it's more than possible to hire:
Junior-level programmer for $570 for 1 month
Middle-level Ukraine developer for $1800 per month
Senior-level specialist for around $3000 for one month of work
And, we can reassure you, the software products developed have not only the same quality as those created in other CEE countries. Ofter, Ukrainian software developers provide even better technological solutions for specific cases than can be offered in most international leading IT hubs!
#5 Convenient Location and Time Zone
The geographic proximity makes Ukraine one of the most attractive locations for both nearshoring and offshoring. Placed in just 2-3 hours of flight time from most of the European countries, it allows sharing 7 of 9 business hours with the majority of them.
Additionally, there are always direct flights from Ukraine to the most popular European tech hubs including Berlin, Amsterdam, London, and more. And, the flight ticket can be purchased for as little as $15 - 19.
#6 More Working Hours Per Week
An average full-time developer works around 33 hours per week, in the UK these numbers can barely reach 36 hours, which is not too far from the US workers (37.5 hours per week).
In Ukraine, the majority of developers in tech-related outsourcing companies spend between 40 to 60 hours at work per week. Furthermore, your company can benefit from the public holidays too: there are only 11 paid public holidays in Ukraine, which is 2-7 days less compared to most EU countries.
Of course, that might not be too notable at first, but such a slight working hour difference can enhance up to several months in certain cases of project completion.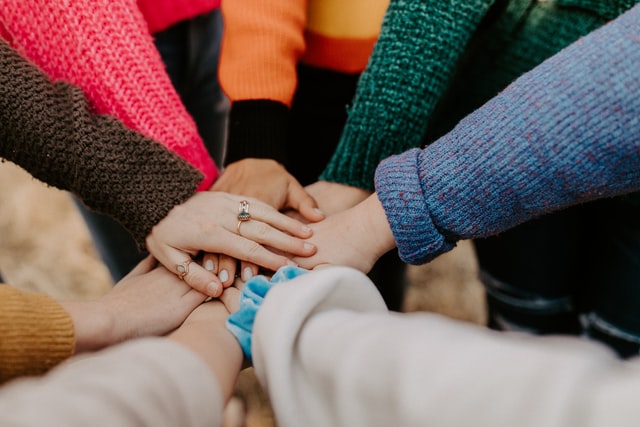 How to Find the Reliable Outsourcing Vendor in Ukraine
For sure, when it comes to IT outsourcing, Ukrainian software developers are one of the most beneficial options to choose. At the same time, it's still critical to learn the most important aspects to consider when choosing the software developing company for hire.
This can prevent the loss of time, efforts, and investments for your organization, and ensures you won't need to start the outsourcing organization research from scratch.
So, what are the core things to pay attention to when choosing the right IT outsourcing vendor in Ukraine?
Uncover the local IT industry landscape and the top vendors you can hire Ukraine developers from
Ask for the portfolio and existing case studies of your potential candidate, explore the major scopes/industries and companies the IT company cooperated earlier with. Remember, you should look not for the company that features the best technological solutions, you should find the one that can provide the exact software products your business or company needs
Analyze the awards, certificates, and compliances to define whether or not this software vendor can be trusted. As a rule, the outsourcing companies have certifications from the leading tech providers within the same scope (if you're looking for cloud solutions development, you should probably look for AWS or Google Cloud partnership). Other great certifications to look for are ISO 27001:2013, ISO 9001:2015, PCI DSS, GDPR, HIPAA, and more.
Define the strong sides of your potential IT outsourcing vendor and why it's better than other competitors. You should also pay attention to the price/value rate to avoid low-quality outcomes. Additionally, browse the official website, corporate blogs, and social media of the outsourcing company to get a more concrete idea of what types of projects they have already done and what was the quality of their final results.
Contact the software vendor and estimate whether or not they're open for communication. For instance, the modern outsourcing companies in Ukraine like Intellecsoft invite for an expert consultation regarding the project or problem you have to get the overall idea about it and whether or not they can help you with the exact services you need.
Of course, that's only a general list of what should be checked when choosing the best IT outsourcing vendors in Ukraine. Nevertheless, with having all these aspects checked, you can be more than certain about getting the best software solutions for your business.
Conclusion
To sum up, onboarding software developers in Ukraine is one of the most beneficial ways for companies and businesses to obtain innovative technological solutions and approaches at a reasonable price.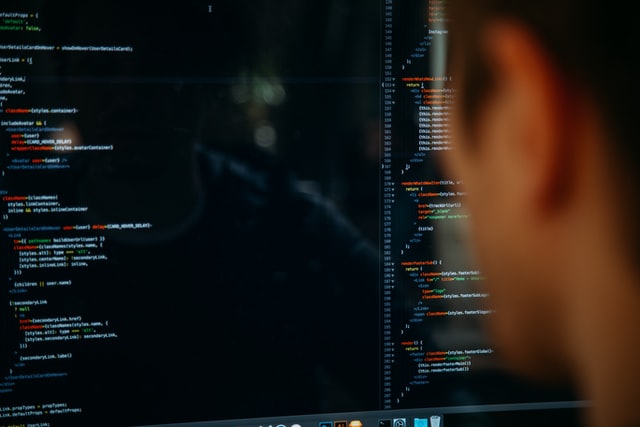 The outsourcing companies in Ukraine cover nearly all the scopes within any industry and are able to effectively perform different tasks and provide cost-effective strategies that can not only be identical to the ones offered by local developers but also provide more valuable benefits for your business.
And, you can be sure that with the experienced dedicated development team every new project for your business will surely help it to improve and develop beyond the competition.
At Intellectsoft, our best IT experts empower various companies and their workforces with the latest solutions and innovative approaches. Are you interested in outsourcing software development Ukraine?
Talk to our experts and uncover basic insights regarding any topic of your interest and how your business can benefit from it today!