Robotic Process Automation (RPA) is the set of technological enhancements for creating robots that mimic human behavior.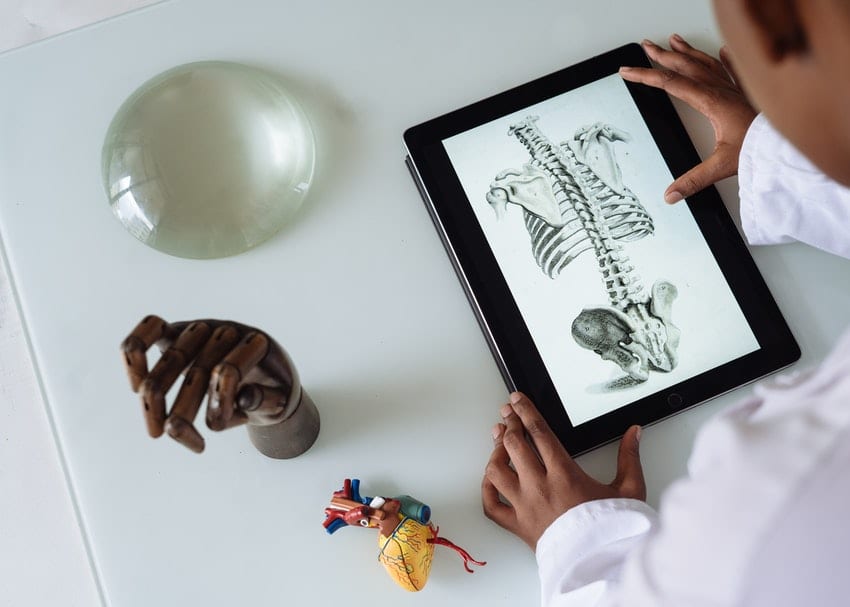 This software can do all the basic things people do through the keyboards: it facilitates interaction with applications and processes essential data to optimize workflow.
In practice, these robots can detect screen writings, input information, and do other predefined actions. What's even more important — they can repeat after humans faster and more accurately in the long run!
Various industries adopt Robotic Process Automation for numerous purposes. These programs and bots can do multiple things: scan and draw conclusions on candidates' resumes, generate automatic keyword-based responses, or withdraw the needed information from reports and audits.
In this overview, we'll concentrate on getting what is RPA in the medical field.
Robotic Process Automation (RPA) in Healthcare: 5 Use Cases
RPA in healthcare refers to the robotic technology that is used to cover routine tasks in the industry. They are low-cost and easy-to-adopt — and thanks to these characteristics, they've become a popular innovation these days.
Among its typical applications, Deloitte observers mention writing notes about patients, designing treatment prescriptions, collecting statistical data, and tracking past medical history.
With RPA-bots, it's possible to delegate all the simple mundane tasks on robots and free your employees' hands to work with valuable things and insights only.
1. Data management
At the entry level, RPA bots can perform all the basic information-related operations, including extracting data, classifying files, and finding necessary contact details. The practical use cases here can be various.
RPA can be applied for registration processes, holding and working with medical records, or making repetitive data entries.
This way, the technology facilitates scaling, thanks to the standardization of its routine procedures. In addition, it can optimize the effectiveness of each process on the way, making timely warnings and alerts if something goes wrong.
This increases the accuracy of each move made in the healthcare institution to the maximum.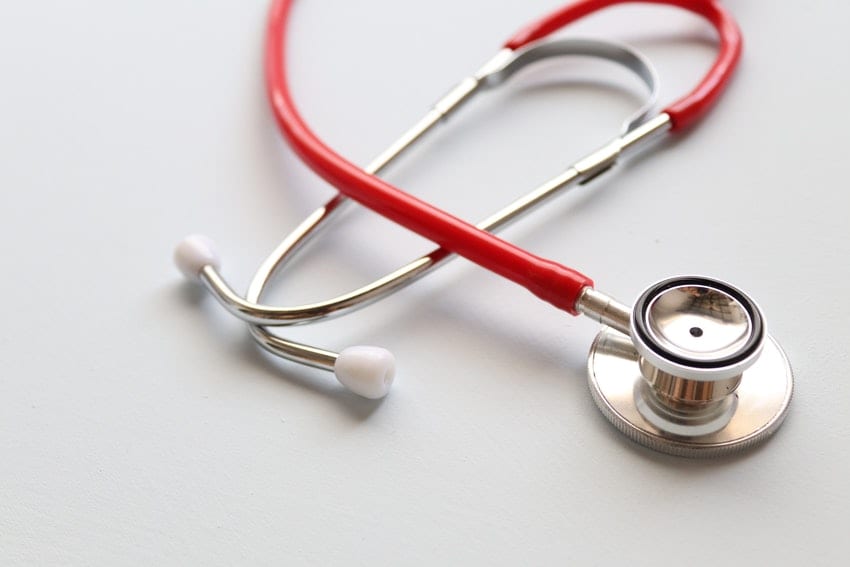 2. Appointment Scheduling
When it comes to appointment scheduling, Robotic Process Automation reveals the maximum of its effectiveness. For example, RPA bots can automatically scan each doctor's availability, working hours, and skills and offer time slots for patients based on their symptoms.
Later, it will be easier for doctors to work with patients as the robot already collects all the basic information beforehand. The software also manages reminders and sends takeaway notes.
3. Managing Claims
RPA in the healthcare industry assists in better claims management. Here, the software assists insurance companies in detecting fraud and errors. With accelerated data processing, the problems of inaccuracy and delays are solved.
RPA robots will fill the data according to industry regulations, manage appeals, and track the effectiveness. As a result, both payers and insurers will save time and money spent on fixing mistakes.
4. Optimal Care Delivery
RPA eliminates the need for manual inputs. It increases the accuracy of diagnoses thanks to the ability to compare the historical health data with the maximum information about the state of a particular patient.
The whole process is fully automatic, which significantly cuts the time and effort spent on determining appropriate treatment.
With predictive analytics techniques, you can analyze cases automatically and receive a set of solutions, care alerts, and warnings. This way, it's possible to work even with unstructured data, as RPA will search for the needed pieces of information by keywords.
5. Hospital Management
RPA effectively manages sophisticated Big Data in your hospital: the task that requires tremendous effort and resources if handled manually. The software introduces enhanced data analytics to cope with this problem more effectively.
This way, it facilitates the work with patient records and enables data-driven decision-making.
Besides, the technology contributes to the optimization of administrative processes, improvements in financial management, and synchronization of delivery processes.

Advantages of PRA in Healthcare
Accurate automation. Robotic Process Automation not only automates the processes but also increases their accuracy.
Cost reduction. The main benefit of RPA is its ability to accelerate key healthcare processes so that you don't need to spend that many resources on completing them in the future.
Staff optimization. RPA in healthcare brings good to your workers. Since robots complete all the mundane processes instead of humans, your employees will have more time to do strategic work and feel more engaged and happier.
Transformational power. Once advanced, robots can bring much more value than simply copying and moving files faster. In this case, RPA can lead conversations, structuralize chaotic data, and make complex decisions. As a result, your organization becomes more innovative.
2 Main Things to Consider before Implementing the RPA services for Healthcare Industry
Among all, investing in RPA services in healthcare requires creating a proper implementation design. For example, the idea of including ML and speech recognition in your RPA sounds great indeed — but it may not be needed in your particular case. In the end, not every health institution needs RPA.
That's why we recommend referring to the experienced software provider who can recommend alternative technologies that will bring the most good in your case.
Besides, implementing RPA in healthcare requires the presence of prescribed rules the software can mimic. If there's no solid background in your healthcare organization, it will be hard to train robots effectively.
Nevertheless, if you invest in enhanced robotic technologies, that can complete the optimization job for you.
The Checklist to Getting an Effective RPA Solution:
Determine your needs. Set your expectations and define the desired impact. The clearer you see your goals, the more accurate software you'll get.
Get a professional developer. The more skills your IT specialist has, the better solution this person will deliver.
Stay involved during the project. Many requestors tend to place an order, find an executor, and forget about the project till they get the result. For RPA development, it's crucial to keep in touch with your team and participate in project design and management to get what you really need.
Consider establishing a monitoring system. The RPA software is highly dependent on human behavior — and so, it's important to synchronize the actions of your employees with the reactions of robots. Otherwise, you can lose data because of a sole manual password update.
Include RPA into your existing software system. Each technological solution must work smoothly as a part of the whole process to be truly effective. That's why it's important to incorporate RPA so that it empowers the technologies you already have.

Where to Get PRA Services for Your Healthcare Institution
If you're in search of software purposes, check out our capabilities! In the Healthcare IT Solutions and software services list, you can RPA services for the healthcare industry, along with other offerings. Pick up what fits your needs the most!
We, at Intellectsoft, have vast experience in bringing sophisticated solutions and high-tech automation to medical institutions. Are you and your organization looking for some?
Contact our experts to discuss your project and make your transition to digital health standards as smooth as possible! Be sure: we won't recommend anything that doesn't fit your considerations on the expected outcome.