Business digitalization and the evolution of technological advancements are picking up the pace while creating an enormous demand for software development services. Unfortunately, not all companies can maintain an in-house team of tech experts. Therefore, many of them turn to some external assistance.
Software development in Eastern Europe gained popularity a few years ago. Still, not all people are aware of the full potential of outsourcing, and only few of them know what destinations to look for a good tech company.
If you want to find the top-notch IT software outsourcing company in Eastern Europe then keep reading to discover the list of main tech partners, and get additional information that will make your collaboration as effective as possible.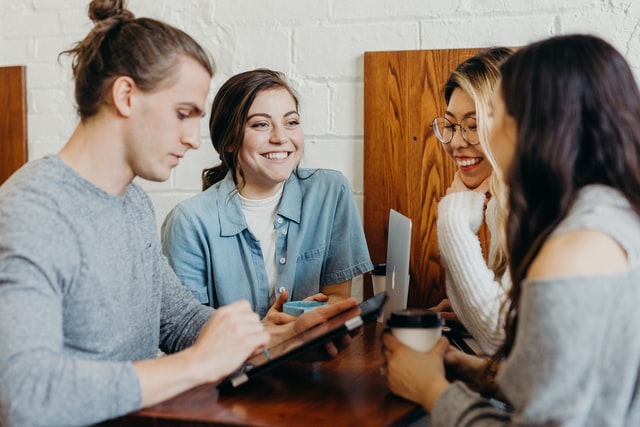 In What Countries to Look For  Software Development Companies in Eastern Europe?
The digital infrastructure of Eastern Europe is amazing which makes it a perfect choice in case you need to outsource your software development.
Before we dive into the review of software development companies in Eastern Europe, let's define what are the most popular countries where you can hire the best tech professionals. Among the top destinations it's possible to name:
Ukraine
Poland
Czech Republic
Bulgaria
Rumania
5 Main Pros of Eastern European Software Development Companies
Eastern Europe software development companies have a great reputation and are chosen by businesses all over the world for multiple reasons. Let's find out what the fuss is all about.
1. Costs of Eastern European Software Development Services
The prices for services of Eastern Europe software development companies are much lower compared to the hourly rate of US-based developers. By choosing to outsource your project, it will be possible to significantly save on development expenses while receiving the desired product of amazing quality.
2. Exceptional Level of Education and Technical Expertise
It's worth noting that the education offered in Eastern European universities is of high quality and their educational institutions are listed as top-ranked. The majority of software developers hold a bachelor's or master's degree in computer science or another relevant subject. Those who did not complete the specialized program can demonstrate their strong technical expertise acquired during post-graduate courses.
3. Large Talent Pool
No matter what experts you are looking for — they will get you covered. Software development companies in Eastern Europe have relevant specialists with a wide range of technical expertise including software engineers and developers knowledgeable in various programming languages and technologies, as well as other professionals like designers, product managers, QA experts, etc.
4. Amazing Communication Skills
In Eastern Europe, most people have a decent knowledge of English, and software specialists are not an exception. Since they have a great level of the language, you will be able to communicate effectively, and finding understanding between you and your future engineers is not going to be an issue.
5. Great Level of Services and Outstanding Skills
Those businesses that have collaborated with Eastern Europe software development companies made sure that they offer a great level of services. With the power of word of mouth, more and more companies request software development from Eastern Europe to get an unprecedented balance of expertise and reasonable prices.
Main Cons of Eastern European Software Development Companies
Whereas software development outsourcing in Eastern Europe has plenty of advantages, its drawbacks are mostly limited. Among the main challenges that you should expect while considering an Eastern European software development partner are the following:
Difficulties calculating and predicting taxation
The hourly rates of software engineers are higher than of those in Asia
Time zone differences can make it difficult to communicate with an outsourcing team if your company is located in North America
Respectively, managing software developers might cause some other inconveniences
Employee turnover is high and staff retention is something you will have to work on

Effective Tips for Software Development in Eastern Europe
Here are some extra tips and recommendations that will come in handy before you choose and start collaborating with one of the companies we will review below:
Do some extensive research before selecting your outsourcing vendor. Consider all pros and cons of partnering with them, visit their website, and pay attention to their clients' reviews and portfolios.
Make sure that the country/company you want to work with has a sufficient talent pool. Clearly define your needs to understand if the company can offer you the right amount of tech workforce you might require for future effective collaboration.
Check the technological infrastructure and internet coverage before signing the contract. Take into account all the downtime risks that can disrupt your businesses and make the most well-informed decision.
The Full List of Top Software Development Companies in Eastern Europe
Yalantis
N-iX
Intellectsoft
Andersen
iTechArt Group
 Itransition
The Software House
Inoxoft
Intellias
IBA Group
Ciklum
Kanda Software
Altamira
If you are looking for the best software development in Eastern Europe, down below you will find the list of companies that offer quality services and solid tech expertise.
Yalantis
Yalantis is considered one of the most rated companies and delivers the best software development in Eastern Europe. They have more than 13 years of experience and have tech centers in Ukraine and Cyprus. Among their main clients, it's possible to name Toyota Tsusho Corporation, KPMG, Zillow, and others.
Yalantis operates in the healthcare, logistics, fintech, real estate, and telecommunications. They have more than 500 specialists on board to help clients build tech innovations, extend their teams, and enhance their existing systems to drive business value and ensure sustainable growth.
The company has extensive experience designing and delivering stable, scalable, and functional digital products of different complexity.
The list of main services offered by Yalantis:
SaaS development
End-to-end business solutions
Digital transformation
 Mobile software products
Cloud & DevOps
BI, Analytics, Big data
IoT
Cybersecurity
High load systems
UI and UX design
N-iX
This one is one of the top software development companies in Eastern Europe. Located in Lviv, Ukraine, N-iX has been operating in the market since 2002 and offers a wide range of software development services to companies across the globe. The company partners with businesses while helping them to build successful engineering teams as well as software products to solve problems through the power of innovation.
They offer software development in Eastern Europe but have offices not just in Ukraine and Poland, but also in Malta, Sweden, and the US. N-iX operates in a variety of industries that include telecommunications, fintech, manufacturing, logistics, healthcare, and more.
The list of main services offered by N-iX: 
Full-cycle software product development 
Development of MVP
Software architecture design
Development of native iOS and Android apps
Cross-platform mobile solutions
Custom software development
Open text services
SAP consulting
Cross-platform game development
Game art production
QA and testing
Intellectsoft
Intellectsoft is a digital transformation consultancy and IT software outsourcing company in Eastern Europe that has been in the market since 2007. The mission of the company is to assist Fortune 500 companies, startups, and mid-sized companies accelerate the adoption of the latest technologies and boost their digital evolution. Intellectsoft's team leads the development process from ideation to the final product launch and provides ongoing product support.
Intellectsoft became a reliable digital transformation partner for many companies across the world. Its major clients include Guinness, EY, Jaguar, Eurostar, Harley-Davidson, Cirrus Insight, and so many more. The key technologies are IoT, blockchain, and customer services applicable to numerous industries — including construction, healthcare, fintech, and hospitality.
Intellectsoft has been named as one of the highly-rated software development B2B companies in 2021 by Clutch and gained multiple awards from platforms like The Manifest, Inc. 5000, and IT Firms as one of the most highly ranked Eastern Europe software development companies.
The list of main services offered by Intellectsoft: 
IT consulting
Custom software development
Full-stack mobile, web, and desktop application development
Dedicated teams
Product engineering
Architecture
UX/UI design
Legacy product re-engineering
App developers
QA and testing
Cyber security
Web development
Outsourcing software development services

Andersen
Here is another pretty renowned company that offers software development in Eastern Europe. They have a very strong pool of technical experts with robust expertise who can augment your in-house workforce.
Established in 2007, Andersen provides the unique skills and knowledge of more than 3000+ developers, as well as QA engineers, business analysts, and other software development professionals.
Now, Andersen represents a big and mature organization that excels in helping businesses achieve the best possible IT outcomes while meeting all business needs and sharing their excellent expertise.
Andersen possesses deep knowledge in financial services, logistics, and healthcare industries. The company made its own contribution to projects of the globally-known corporations including Siemens, S&P Global, Ryanair, IHS Markit, TUI, Johnson & Johnson, T-Systems, and others.
The list of main services offered by Andersen: 
UX/UI design
Mobile app development
Web development
Custom software development
IT staff augmentation
Solution architecture
Project management & analysis
DevOps services
Product development services 
IoT development services
iTechArt Group
This top-rated software development company located in Eastern Europe equips startups with teams of dedicated engineers since 2002. iTechArt Group enables them to scale from MVP to becoming a scalable and promising product.
The key focuses of iTechArt Group fall in the financial services, medical, education, and gaming fields. Their major service lines relate to mobile apps and custom software development. However, it's worth saying that, unlike other organizations, it also provides CRM consulting and SI services.
This company possesses extensive experience in web, mobile, cloud, DevOps, and emerging technologies. They have 3,500 developers on board who deliver high-ROI and high-performing software solutions and products.
iTechArt Group has partnered with more than 350 large companies, and it's possible to name ClassPass, Gain Capital (forex.com), Merkle, Barchart, BuildingLink, and many others among their key clients.
The list of main services offered by iTechArt Group: 
Web application development
Custom software development
Mobile development
QA & testing
Cloud computing
UI/UX design and development 
DevOps
AI-powered application development
Blockchain-based application development
Itransition
To your attention is another company that sells software development in Eastern Europe with extensive experience and a big range of professional services.
They have a great reputation as a trusted global software development company with 20+ years of professional experience and presence in the market. Itransition delivers a wide spectrum of software consulting and development services to clients worldwide.
The company has more than 3000 IT professionals with powerful and proven skills. Their employees apply all the latest business knowledge and methodologies to effectively cope with software projects of different complexity and scale.
Itransition has proven its professionalism and has been recognized by many industry authorities and gained multiple awards like The Software 500 by Software Magazine and Technology Fast 500 by Deloitte.
The list of main services offered by Itransition: 
Custom Software Development
Software Product Development
Enterprise Application Integration
Technology Consulting
Application Security
Software Testing & QA
Maintenance and Support
Dedicated Development Centers
The Software House
This Eastern European software development organization helps technology-oriented companies scale or build their development team with knowledgeable and experienced professionals while cutting down the costs and assisting businesses in their exponential growth.
The Software House has more than 200 developers on board with various expertise including DevOps, QAs, and designers. The main industries the company operates in are fintech and information technology, and it assists in building custom solutions and adopting innovations for startups and established institutions.
They are recognized by Clutch, Financial Times 1000, Deloitte Fast50, and ComputerWorld Top200 which is a great proof of their reliability.
The list of main services offered by The Software House: 
Agile development teams on demand
Full-cycle product design & development
Product design
Cloud development
QA as a service
Modern software architecture
Cloud adoption & engineering
Cloud architecture, migration, maintenance
DevOps team augmentation
Inoxoft
Inoxoft is an international company with the main focus on software development in Eastern Europe. They have already successfully delivered a big number of amazing software products for international clients.
They have a reputation as a reliable provider of the original software and as an expert at creating customized solutions. The main industries Inoxoft works with include healthcare, fintech, education, logistics, and real estate.
Inoxoft empowers its clients with tailor-made solutions and delivers first-class innovative products to enable organizations, enterprises, and companies to grow faster with a skilled workforce by their side.
Their teams specialize in the world's best software technologies like Flutter, React Native, Python, .Net, React and Node.js, and many more
The list of main services offered by Inoxoft: 
Discovery Phase
Mobile Application Development
Web Development
Quality Assurance
UI/UX Design
Big Data analysis services
AI and machine learning services
Software development services for startups
IT system and software integration services
Intellias
This is another gem among the Eastern Europe software development companies as it mainly focuses on building digital solutions for Fortune 500 companies. Nevertheless, they also have a great track record of successful collaborations with startups and mid-size organizations.
Intellias is a global digital consulting and software engineering partner that built software products for renowned brands like LG, Kia, and Swissquote Bank. They don't just showcase exceptional tech skills and expertise in building top-notch solutions but also help clients to increase their IT and R&D capacities.
Intellias has been featured by Inc. 5000, named the winner of a Silver Stevie Award, and ranked the top employer among IT service providers by Forbes.
The list of main services offered by Intellias: 
Digital consulting services
AI, data science, RPA, and IoT development
Software engineering
Solution operations
End-to-end software development
Application development
Quality control & quality control automation
Performance engineering
DevOps
Cloud and platform adoption
Service reliability engineering

IBA Group
This software development outsourcing Eastern Europe giant has more than 3000 professionals on board with a headquarters in the Czech Republic and offices in Ukraine, Belarus, and Slovakia. The company serves clients all over the world in more than 40 countries.
IBA Group seamlessly delivers the most advanced and progressive software solutions while applying its diverse skills and expertise. Their robust quality orientation and cross-technology expertise guarantee on-time project completion.
IBA Group addresses the specific business needs of mid-size organizations and large corporations across several industries including banking & finance, IT, logistics, energy, telecommunications, manufacturing, retail, healthcare, and pharmaceuticals.
The list of main services offered by IBA Group: 
Custom software development
Mobile app development
Cloud computing
SAP services
Automated testing & support
Data engineering
Mainframe services
IoT, DevOps, Cloud, BI, Big Data, RPA+ML
Ciklum
Ciklum is a global digital solutions company that also offers software development outsourcing in Eastern Europe. The company works with multiple clients of different sizes starting from small businesses to large enterprises. They operate in information technology, retail, financial technology, as well as other domains.
This outsourcing service provider has over 3,500 professionals who build tailored digital solutions and boost the adoption of the latest tech innovations. Among their clients, it's possible to name Just Eat, Metro, Flixbus, Mercedes Pay, EFG International, Zurich Insurance, Lottoland, and many more.
Ciklum is known for building solutions that have proven market value and for enhancing digitally immature products. In addition to their exceptional tech expertise, they also offer robust digital consulting services aligned to each specific business goal.
The list of main services offered by Ciklum: 
Digital commerce
Robotic Process Automation
Cyber security services
Application development
Data & analytics solutions
DevOps
Quality engineering & testing
Managed services
Kanda Software
Kanda is one of the highly-rated software development companies in Eastern Europe. It is a full-service software engineering, digital transformation, and QA partner which specializes in the development of innovative SaaS, mobile, and on-premises solutions.
They possess strong domain expertise and a big number of engineering talent who can share their best skills and practices for creating impeccable solutions.
With 25+ years of presence in the IT  market, Kanda delivered over 3000 products for their clients all over the world varying from big corporations to startups across finance, healthcare, and education sectors.
The list of main services offered by Kanda Software: 
Custom software development
Software design, architecture, and prototyping
Cloud engineering and migration
Business intelligence solutions
Data analytics and warehousing
Legacy software modernization
Solutions integration
Digital transformation services
DevOps services
ML and AI development services
Maintenance and support
Software QA and testing services 
Altamira
Formerly known as GBKSoft, Altamira was founded in 2011 and its talented team aims at bringing innovations to businesses in order to digitally transform their daily operations and improve their internal services.
Altamira operates in the field of healthcare, logistics, fintech, and IoT. They offer a wide spectrum of services starting from custom ERP development or mobile app development to team extension services for worldwide clients.
Throughout their market presence, they have completed around seven hundred projects while maintaining the highest quality of end products.
The list of main services offered by Altamira: 
Discovery phase
MVP development 
Dedicated and extended teams
Design
Consulting
Cloud solutions
Embedded software development
BI & Data science
Machine learning & AI product development
IoT
DevOps
Software Development Companies in Eastern Europe: Summing It Up
If you are looking for a reliable partner in software development outsourcing in Eastern Europe, then consider the options from our list. These are the most highly-rated and reviewed companies and you can be certain that collaborating with them will help you achieve your digitalization goals, build the desired software, and boost your business growth through amazing technologies.