Node.js is an open-source JavaScript runtime platform that is designed to develop scalable network applications. It's a very popular tool as it's very lightweight and can be suitable for a wide variety of projects.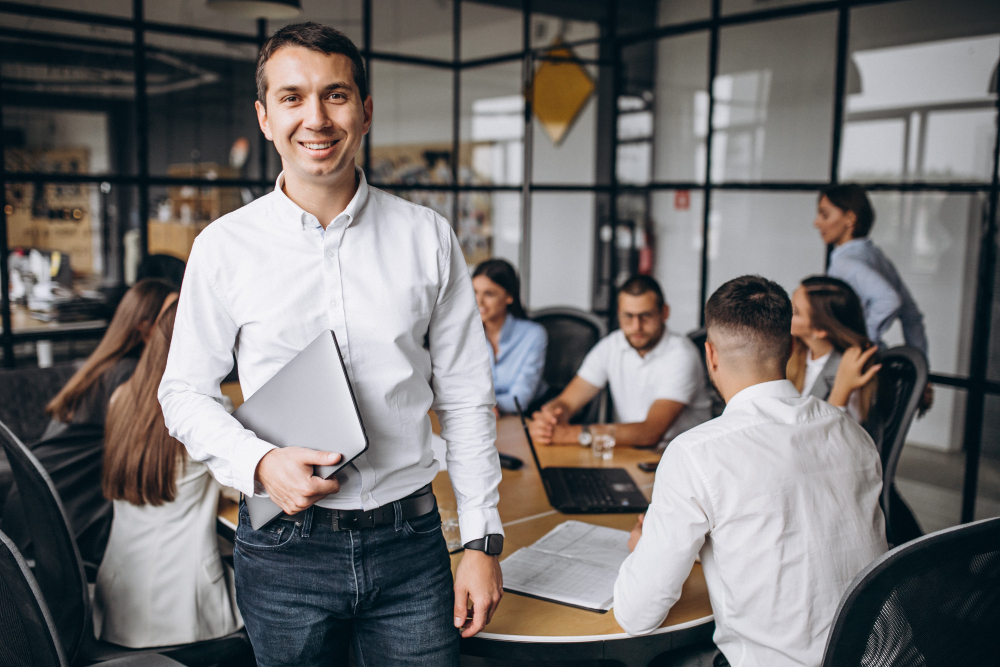 The demand for Node.js developers for hire is growing exponentially. Intellectosft's team consists of experienced developers with different levels of seniority.
We have 15 years of experience in the market and we created multiple solutions using Node.js as well as offered dedicated team services and recruited the best professionals to work on the client's premises or remotely. No matter what your technical needs are, we will have you covered!
If you are interested in hiring a Node.js developer but don't know where to start and what things are important while making the final decision, this blog post will be your brief guide on how to expand your team with a matching expert.
In this article, we are going to talk more about hiring Node.js developers. We will give you the general market overview as well as effective tips on how to hire the most qualified offshore programmers, what skills to pay attention to, and what countries are the best to outsource Node.js development. Let's get started!
Node.js Developers Market Overview
Before we proceed to the effective recruitment tips that will help you expand your team with experienced software engineers let's take a look at the Node.js market overview. Here are some interesting statistics in the world: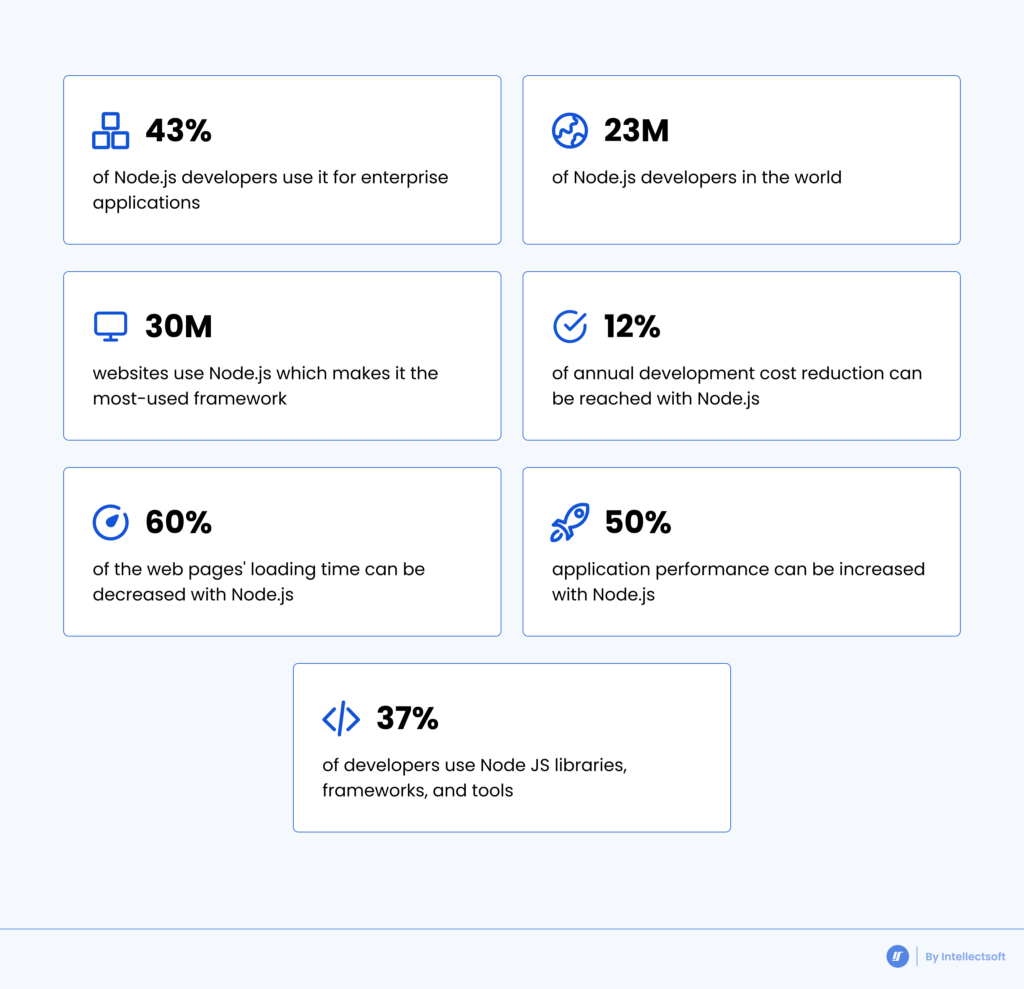 As you can see, the market is overflowing with expert Node.js developers. According to the latest research, by the end of 2023, there will be 27.7 million Node.js developers.
However, despite the big number of professionals all over the world, it's still pretty challenging to find and hire Node.js developers with relevant experience, skills, and qualifications. The competition for accomplished developers is fierce. Therefore, in the further sections of this article, we will tell you more about how to find and recruit a qualified workforce.
Speaking of the rates, pro Node.js for developers get around $140K in the United States, and between $85-100K in Western Europe and in the United Kingdom. Specialists with middle seniority will get a salary of around $115K in the US whereas in Western Europe and in the UK they will receive around $50-60K yearly.
Node.js is getting more and more popular due to its exceptional reliability and scalability as well as amazing ecosystem, and freedom to develop various applications of different complexity. Amazon, Netflix, eBay, Reddit, LinkedIn, Tumblr, and PayPal use Node.js and it's the direct proof that it's also worth your attention.
This environment also has plenty of benefits that can positively affect businesses. It can boost developers' productivity and overall job satisfaction, reduce development costs, and take application performance to a whole new level. In addition, the implementation of Node.js is reported to be advantageous for increased customer satisfaction and engagement. Take a look at the complete guide to Node.js if you want to learn more about this platform and we proceed to the more practical part that will help you hire the best professional developers.
Set of Skills of a Pro Node.js Programmer
In order to hire dedicated Node.js developers you have to pay extra attention to their hard skills. Here are some of them you should put in focus on.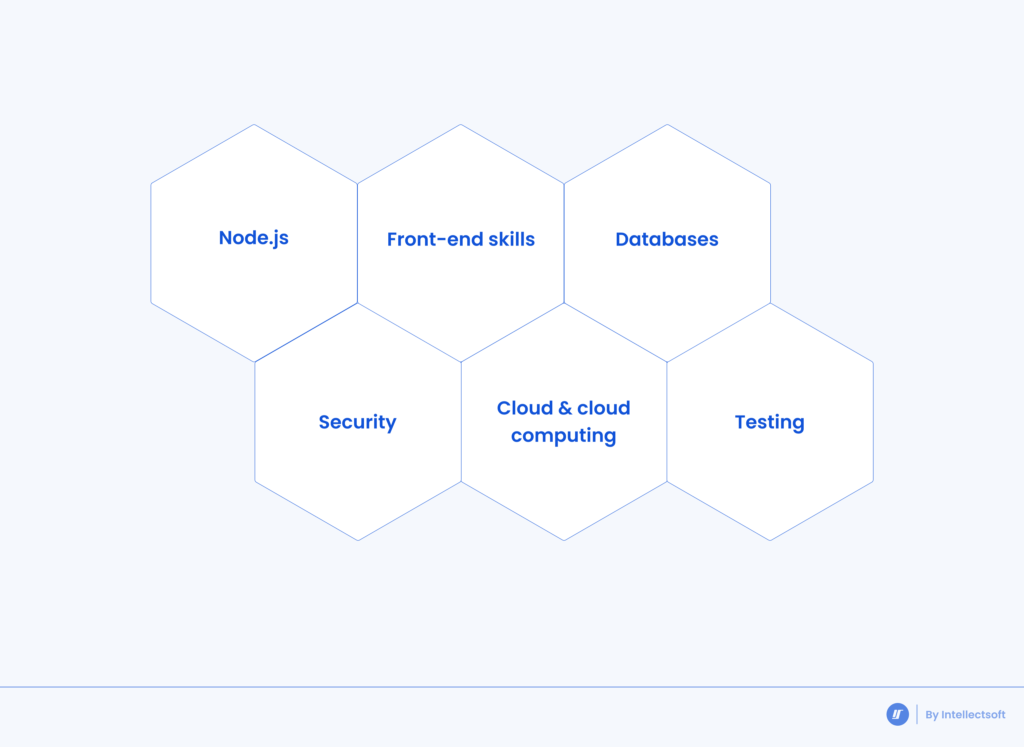 1. Node.js
It goes without saying that advanced programming knowledge of Node.js, as well as API development, is obligatory. Take your time to evaluate how deep is the knowledge of your candidates. They are supposed to be aware of all the numerous versions and features of Node.js. To make it easier, you can prepare Node.js-related questions to assess their qualification.
2. Front-end skills
Familiarity with HTML5 and CSS3 technologies is highly welcome and might come in handy during your collaboration. Node.js developers should also be able to look at the front-end part to enhance the user experience for the application interface.
3. Databases
This skill is one of the most important and in-demand skills when it comes to hiring Node.js developers. While making your decision regarding candidates, pay attention to what their SQL knowledge is, and if they can manage multiple databases as well as merge them into one.
5. Security
With increasing malware activities and data breaches, security is one of the most important aspects of the application or software. Knowing how to provide secure authentication as well as using encryptions wisely is a very important skill to pay attention to.
6. Cloud & cloud computing
Nowadays, more and more businesses are switching to cloud platforms to facilitate their data storage. Therefore, knowledge of cloud computing is a very big advantage for a candidate. In addition, they should also be familiar with private, public, and hybrid cloud types and know how they function. Moreover, developers will also require the cloud for serving web applications.
7. Testing
Whereas it's not a primary skill to look for, the ability to test the applications, and detect and fix potential problems is an amazing skill for every Node.js developer.
How to Hire Node.js Developer
Now, here are some very simple yet effective tips that will help you hire the best developers. It will be even more useful if you don't have prior experience hiring professionals on your own.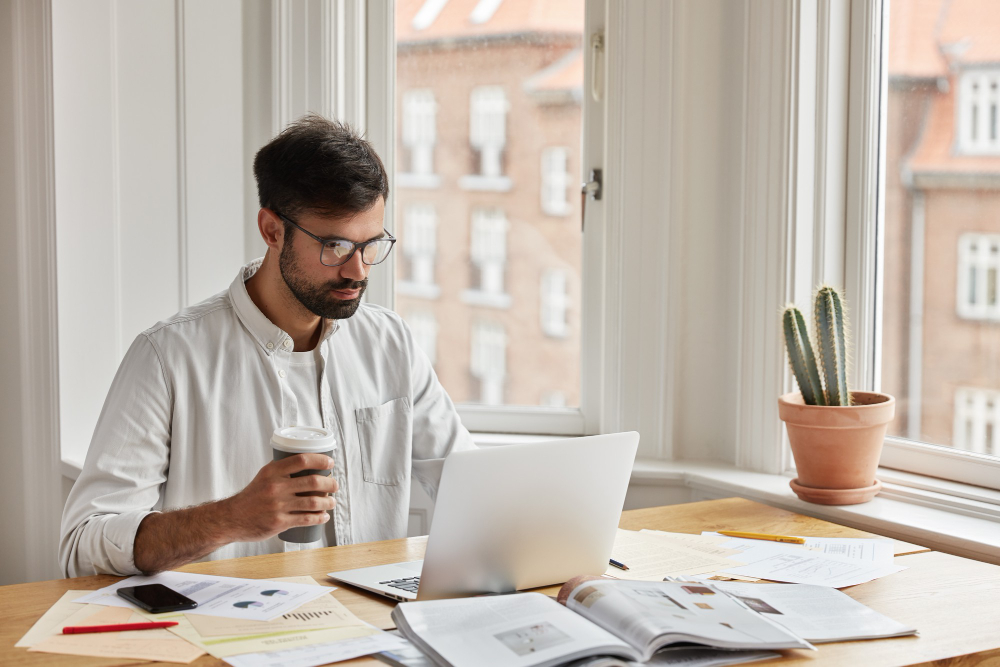 1. Create a clear job overview
First of all, you have to create a detailed job description. You can do this only after clearly outlining your business needs and technical requirements. Be as specific as possible to attract only relevant candidates.
2. Define the desired employment type
There are several options where you can find Node.js developers and hire them. You can hire in-house developers, look for freelancers, as well as outsource. The two last options are more budget-friendly as hiring an in-house specialist will be more expensive.
3. Start looking for candidates
Once you know who and how you want to hire, you can start reviewing candidate profiles. Take your time and select only the best-matching developers not to waste your time on underqualified people.
4. Get ready for an interview
After selecting the best candidates, prepare the list of interview questions. Think of the things it's important for you to know about your future teammate and follow this list during the interview.
5. Prepare a tech test task
It goes without saying that it's crucial to prepare a relevant tech test task in order to fully evaluate the skills and knowledge of a potential employee. Make sure this task is related to your project idea so you can make sure the candidate is the right one for you.
6. Delegate to experts
If you want to save your time and energy you can always delegate the recruitment process to experts. Dedicated companies will take care of all the hiring steps for you and you will only select the best candidates while focusing more on your business tasks.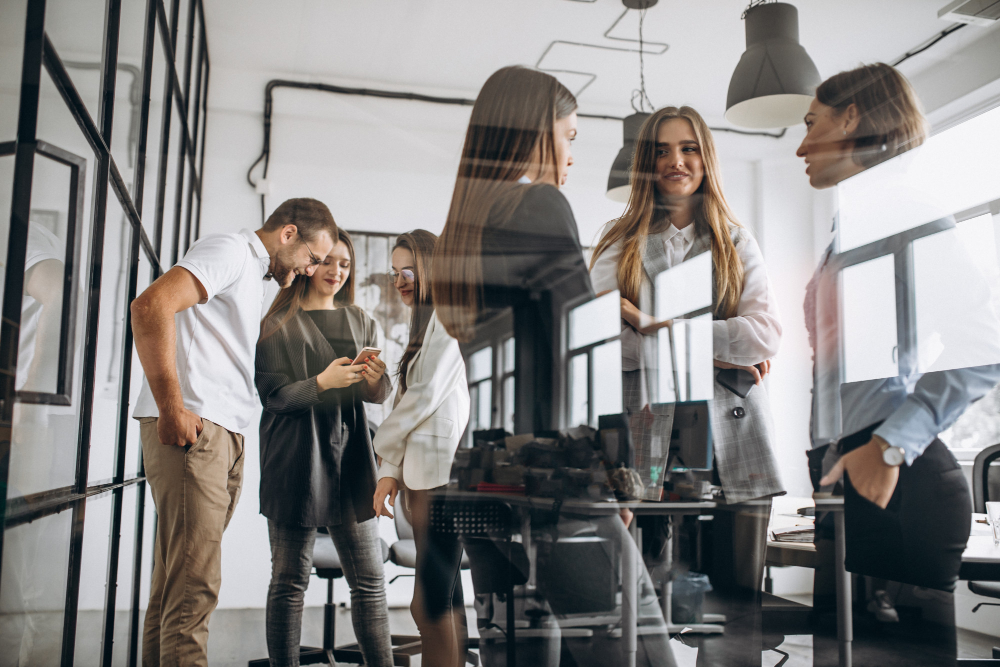 How to Successfully Outsource Node.js Developers
As we have already mentioned, hiring in-house developers is very beneficial but at the same time very costly. Not all companies and businesses can afford in-house professionals, and not all of them even need a full-time Node.js developer. If you understand that the best option for you is outsourcing and you want to hire offshore Node.js developers then there are a few things you should know for your effective collaboration.
Outsourcing is the most flexible option to hire developers for the most reasonable price. You can define the length of your collaboration, select candidates with matching salary expectations and save on additional expenses like office space, vacation expenses, medical insurance, etc. You will have a team of remote experts who will deliver top-notch results and perform as well as the in-house team.
However, it's also worth noting that outsourcing has a few disadvantages that you should also take into consideration and learn how to mitigate for a fruitful partnership. Outsourcing is a collaboration with overseas companies which also implies you might encounter several challenges such as different time zones, language barriers, and management difficulties.  In order to avoid additional challenges, it's important to choose a reliable partner from a zone where they have a really good level of English, like Eastern Europe.
In addition, countries are located so you will be able to have meetings with your remote team according to your time zones. We also recommend channeling your effort in managing your team because it will shape your success. Schedule regular meetings to make sure that everything goes as planned, use online management tools to keep track of all the tasks and progress, and build trustful relationships with your new teammates as it will help you to boost motivation and productivity.
Top Countries to Find Pro Node.js Development Team
When it comes to what country to choose to hire Node.js developers, you have to take into account your needs, project requirements, and your budget.
It's worth noting, salary rates will help you make a well-informed decision and decide in what country you want to hire your Node.js developers. For example, the salaries in North America are the highest at around $140-120K per year for a senior specialist. Western Europe offers lower rates of $100K per year. Eastern Europe destinations such as the Czech Republic, Ukraine, and Poland, stand out with the most reasonable prices for the outstanding quality of the services — at least $40K per year per specialist. Of course, the salaries vary depending on the level of seniority, skills, experience, and qualifications.
Therefore, you should pay extra attention to Eastern European companies as they have a proven track record of collaborating with international companies and delivering top-notch software development services. In addition, developers from this region have outstanding English skills so there won't be any communication challenges, time zones can be suitable for many countries, and there will be fewer cultural differences compared, for example, to Asia.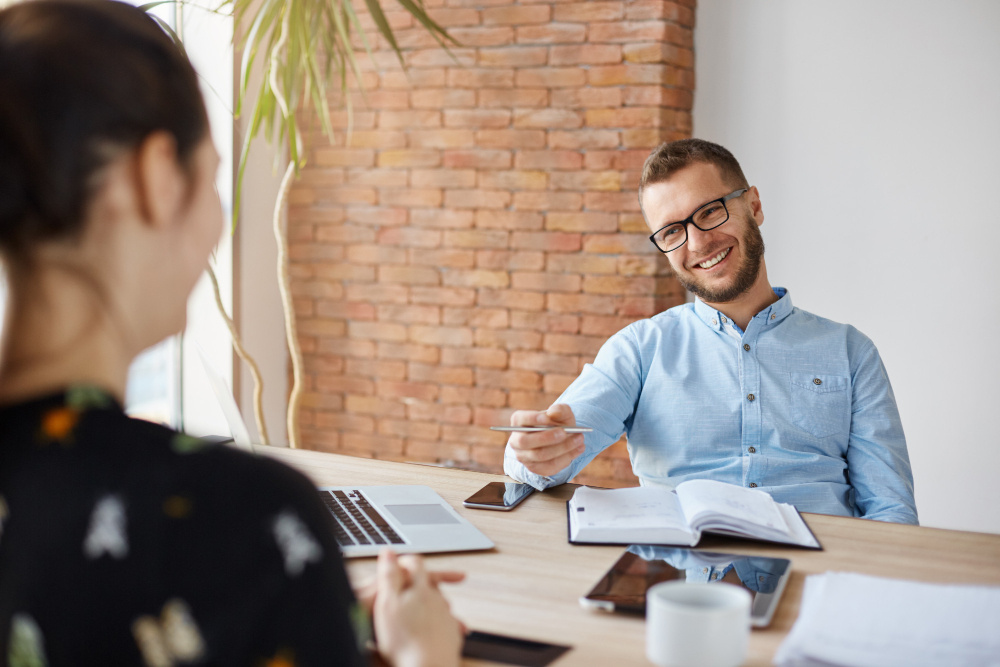 Intellectsoft is a Trusted Software Development Partner
If you are looking to hire remote Node.js developers, Intellectsoft can become your reliable outsourcing partner with 15 years of experience in the market. We offer our software development services and extensive expertise, can hire the most-skilled Node.js developers as well as other IT specialists required for your project.
Our team has experience with a wide range of technologies including Node.js, .NET, PHP, React js, as well as Kotlin, Swift, React Native, CircleCI, REST APIs, and many others. Therefore, we can also meet the most diverse needs of our clients.  We have full stack experts, JavaScript developers, and other specialists on demand who can perform front-end and back-end development. Check out our full list of services here.
It's also worth noting that Intellectsoft is working across multiple industries including healthcare, construction, finances, hospitality, insurance, and logistics. We have successfully collaborated with Fortune500 companies as well as with other big clients all over the world.
Take a look at the most prominent solutions that Intellectsoft has created for our clients. Find the full list of case studies here.
To get familiar with the full range of services that Intellectsoft offers – please visit this page. If you have any questions or want to know more about our Node.js expertise and capabilities don't hesitate to contact us. We are here to assist you and provide the best solution for your specific project.
FAQ
Is it difficult to hire expert Node.js developers?
Yes, taking into account the competition in the market for experienced and knowledgeable developers it's a big roadblock in the way of many businesses. Depending on their level of seniority, you can find a junior developer more easily whereas a senior engineer is a gem that you have to fight for. If you need an accomplished Node.js developer you will have to research a professional across different platforms taking into account local and international candidates.
How to hire the most qualified Node.js programmers?
If you don't have a lot of experience hiring a professional developer there are a few things to remember. Prepare the list of all the required knowledge and qualifications that you need for your project. Pay attention to both soft and hard skills because their ability to manage their time effectively, and be collaborative and dedicated team members also make a huge difference. Don't forget to prepare a technical task that will be a decisive factor.
In addition, we would also highly recommend you turn for some professional help from a software development partner. The companies have excellent expertise in recruiting candidates with the most relevant experience and knowledge. You will get the professionals needed and at the same time, you will be able to save your time and energy to channel them into business development strategies.
Should I outsource Node.js developers?
Certainly yes! As we have showcased in the market overview, although the number of Node.js developers is huge all over the world, it's still not so easy to find and hire a well-qualified developer who will take care of your product initiatives. Moreover, if you choose to hire local professionals, your choice will be strictly limited. Outsourcing is an amazing solution that will give you unique access to a broad talent pool of Node.js developers across the globe so you can choose the best-matching candidates who will join you.