When it comes to IT outsourcing, Ukraine is one of the top destinations. It holds the third spot across the lists of countries with the highest number of certified IT experts, many of whom have niche skills and expertise in projects with a wide array of advanced technologies.
Unfortunately, the notorious events in Ukraine that started in February 2022 after the beginning of the full-scale war between Ukraine and Russia made their own effect on the IT outsourcing market.
In the last decade or so, Ukraine has been quickly growing in popularity as a software development outsourcing destination among the world's leading companies compared to other countries. As its software outsourcing market keeps expanding, more and more IT-focused organizations, technology startups, and fully-fledged Research & Development (R&D) centers of global companies emerge in Ukraine.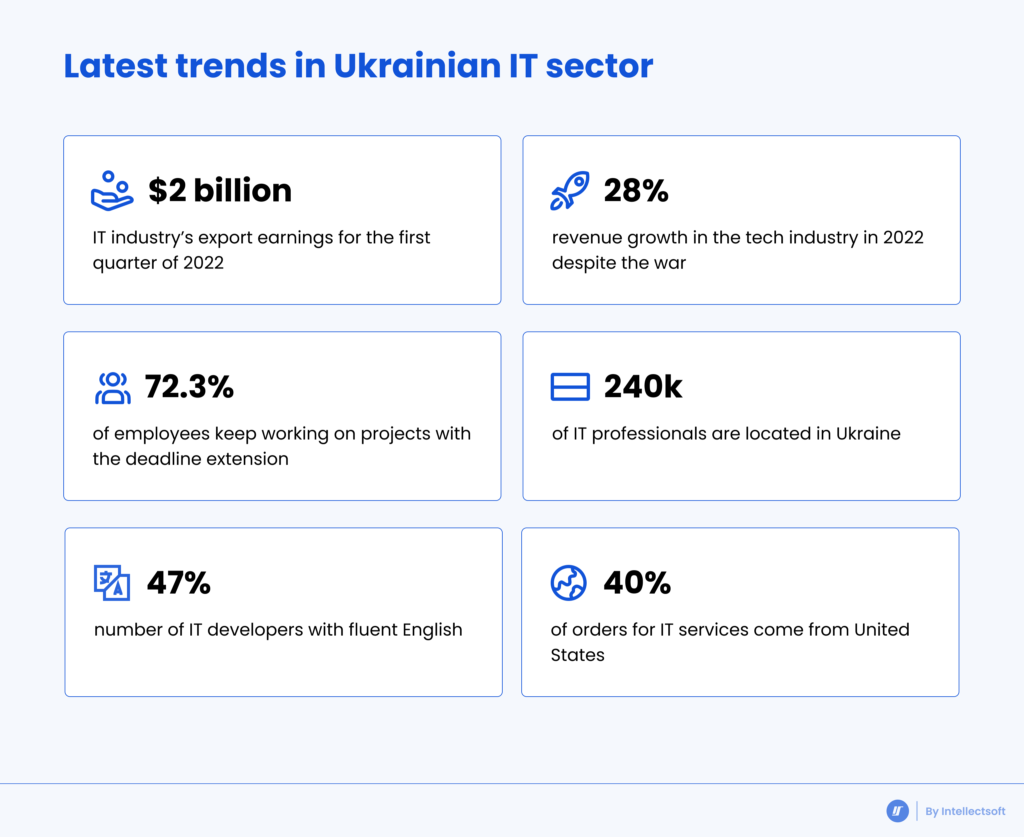 During the past 6 months, the situation in the country destabilized the market a little bit but versatile Ukrainian professionals adapted quickly to the new reality and wouldn't let the circumstances undermine our international image as the top outsourcing destination in the world.
In this article, you will find the freshest information that will show how the market of IT outsourcing services has changed in Ukraine after the Russian invasion. You will be able to get familiar with the latest salary updates for software developers as well as will get first-hand priceless tips on how to hire Ukrainian software engineers and what are the possible risks. Let's get started!
Ukrainian Software Development Talent Pool
Software development in Ukraine is growing and enhancing year by year. On the territory of Ukraine, there are approximately 5000 IT companies.  The number of dedicated Ukrainian software developers in 2022 has reached 240k. It's worth saying that this number grows 25-30% annually.
The country is becoming a popular destination for software development outsourcing due to its beneficial and promising technical environment, effective education, and devoted employees.
100 out of Fortune 500 corporations already have offshore development teams in Ukraine.
20% of the world's IT leaders choose Ukraine over other popular outsourcing destinations in Europe (Poland, Hungary, Romania, etc.).
The following aspects influence the decision to work with the Ukrainian IT market:
Qualified and experienced professionals
Lower salary rates
High-quality of delivered products and solutions
Convenient time zone
Easy communication
It is no surprise that companies like Google, Samsung, ABBYY, NetCracker, eBay, Skype, etc. employ engineers to work on their projects.
Risks of Outsourcing to Ukraine in 2022  
Needless to say, the great advantages of hiring dedicated developers in Ukraine carry some risks as well. Ukraine is one of the biggest destinations for IT outsourcing, but there are still some overarching risks that should be considered when recruiting Ukrainian developers, especially after the Russian armed invasion.
Taking into account the situation in the country, there is a possible risk of disrupted telecommunications and energy supply networks. In addition, access to the Internet might also be occasionally interrupted.
Nevertheless, these risks are mitigated by IT companies. Most companies have relocated their specials overseas or to safe regions, but the probability that something might go off track is always present, and not only in Ukraine.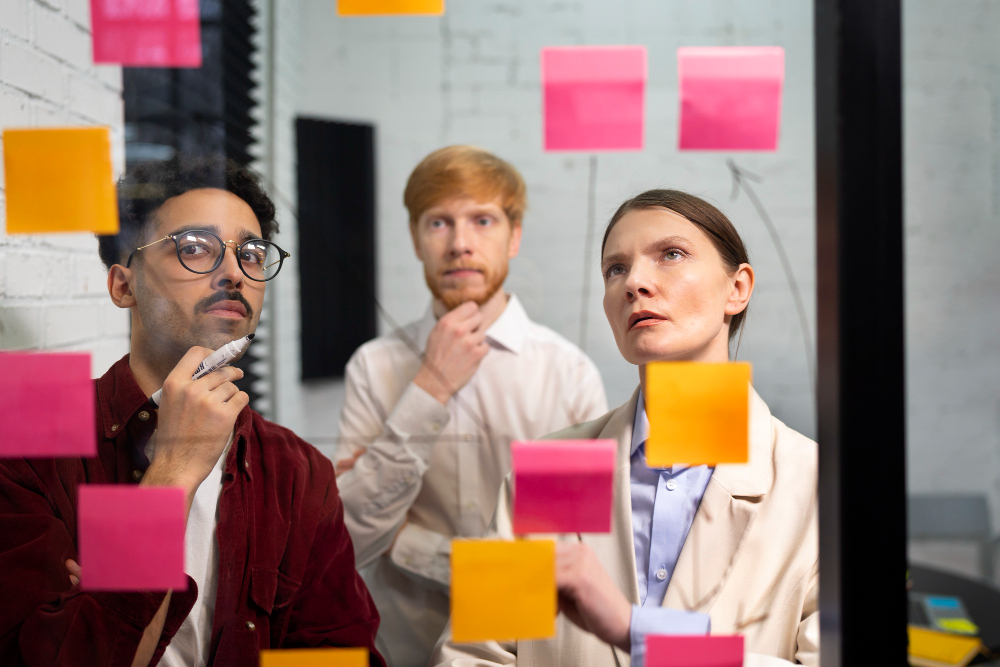 Possible violation of deadlines
Again, the war in Ukraine undermined the emotional condition of many employees. It goes without saying that there are certain project deadlines and clients expect everything to be done on time but sometimes there could be possible delays as personal factors always play a significant role.
However, companies including Intellectsoft implemented our best business continuity plans to keep the processes smooth and deliver results in a timely manner.
Team composition alterations 
Generally, the team composition is discussed at the beginning of the collaboration between an offshore vendor and a client. During the discovery phase, an outsourcing partner defines the number of people who will work in the software development team in Ukraine including developers, designers, and project managers.
These are people who are going to work on a project to build the requested software. And many business owners are concerned about the potential mobilization of specialists.
It's crucial to mention that this outcome is unlikely. Only if the employee has their own desire to stop working, your team can be possibly recomposed to substitute the missing specialist with the required qualifications.
Even though Intellectsoft experiences a lot of pressure because of the war between Ukraine and Russia, we still make it our priority to follow our mission and put effort into digitizing businesses and implementing their solution ideas into reality.
We do all possible to support in all possible ways our software developers and other employees as their well-being is the basis of an effective business. As we have mentioned before, we have ensured a safe working environment for our colleagues.
During the past months, we were able to deliver all the planned tasks and our clients stay happy with the results we deliver and don't plan to stop our partnership.
To make it possible, we invested a lot of resources to improve the emotional well-being of employees through psychological training. Everyone can work in a remote way from any place in the world so everyone stays productive and comfortable.
Intellectsoft also makes everything possible to make our own contribution and we regularly support the Armed Forces of Ukraine to stimulate victory.
Why Is Ukraine Good In Software Development?
Outsourcing software development in Ukraine is a major IT trend thanks to its highly skilled developers with outstanding ingenuity and problem-solving skills, cost-effectiveness, and a favorable geographical position. The main cities of Ukraine boast well-established tech centers, seasoned developers, and a constant influx of new talent, all thanks to its excellent level of technical education.
10 Reasons to Hire Developers in Ukraine
In this section, let's explore the many reasons why Ukraine has become an attractive country for IT outsourcing and why world-famous companies recruit Ukrainian developers for their important projects: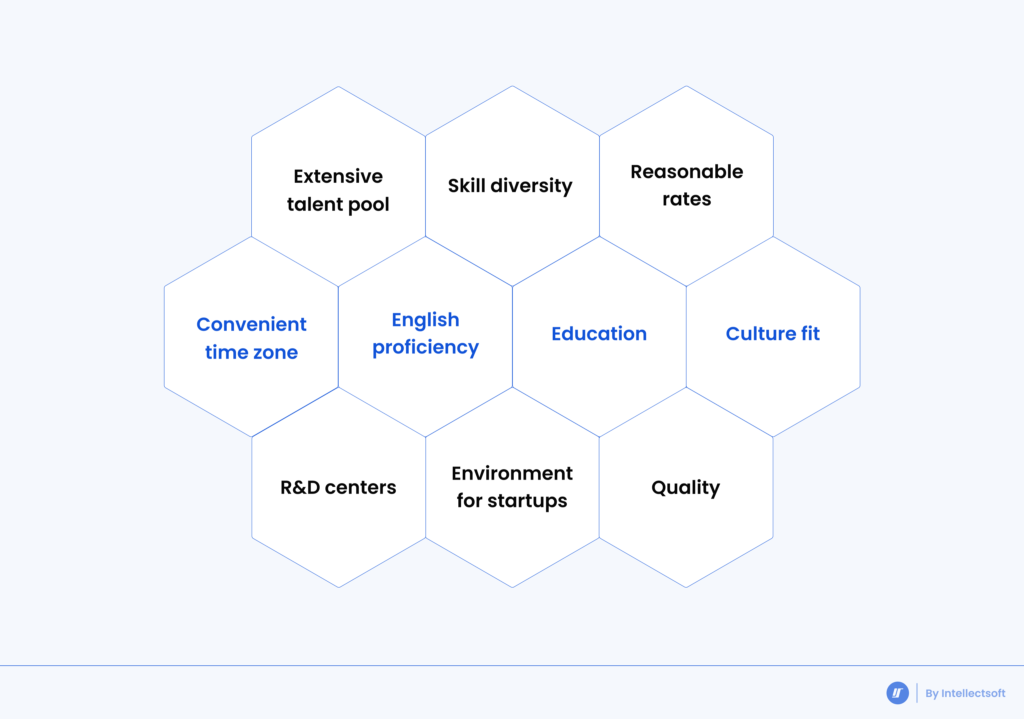 1. Extensive talent pool
A vast talent pool is a major reason why software development outsourcing is booming in Ukraine. After the U.S. and India, Ukraine has the highest number of IT employees.
In 2021, there were approximately 200,000 tech employees in the Ukrainian IT market and in 2022 this number has grown to 240,000.
What's more, the software developers pool in Ukraine is expected to cross the 200,000 mark in the coming years. According to SkillValue, Ukraine holds the eighth spot on the list of the world's top countries with highly skilled programmers, with an average score index of 91.26%.
2. Skill diversity
Apart from general college or university education, Ukrainian software developers pay much attention to self-education and always keep up with the latest industry trends. You can find here specialists who use the following languages in coding:
JavaScript
Java
C#
Python
PHP
C++
TypeScript
Swift
Kotlin
Ruby
These languages are among the most popular ones.
Software companies that offer their services to outsource usually have experience working for companies that come from various industries, including eCommerce, Healthcare, FinTech, Retail, Hospitality, Game development, etc. They have all the necessary resources to complete projects of any complexity level and provide suitable solutions.
3. Reasonable rates
Ukraine is one of the most cost-effective IT outsourcing countries in the world across different software development categories. Compared to neighboring countries like Poland, Belarus, and the Czech Republic, Ukraine offers more affordable outsourcing rates and a more diverse tech talent pool.
If you want to hire a highly skilled software developer while saving a significant amount in development costs, Ukraine is a great choice. Ukrainian developers charge between $25-$50 whereas developers with the same skill sets in North America or Western Europe will cost a project at least $100 per hour.
4. Convenient time zone
Ukraine's time zone is one to two hours ahead of most European countries. This makes Ukraine a convenient destination for nearshoring as well as offshoring. European clients can work and communicate comfortably with Ukrainian developers due to insignificant time differences.
If the client company is located in the U.S., Canada, or Australia, they can still get in touch with the developers without any impact on their own working schedule. Simply put, Ukraine's location allows for better monitoring and easy project communication and control as compared to other outsourcing destinations like India, the Philippines, or Vietnam.
5. English proficiency
English is not widely used in Ukraine, but many people are fluent in it, and the number only keeps increasing. Approximately 80 percent of software developers in Ukraine have an Intermediate or higher level of English.
Also, it is worth mentioning that the vast majority of software development companies in Ukraine offer free in-house English lessons that help their employees improve their English skills and vocabulary on a regular basis. So, the level of English of Ukrainian developers lifts the language barrier and enables them to work on any international project.
6. Education
Every year, over 36,000 students graduate from local universities in Ukraine with IT-related degrees. They are obsessed with technical innovations and technologies including Ruby, Python, C++, C#, PHP, and JavaScript.
Additionally, the World Economic Forum has listed Ukraine among the top 10 countries worldwide for producing around 130,000 graduates annually in engineering and tech-related fields. In Ukraine, students are offered various educational opportunities to join the tech community. In collaboration with local IT companies, regional IT markets frequently launch educational programs at universities and colleges.
7. Culture fit
It seems that every nation can find a common language with the Ukrainian developers as they are tolerant, all-rounded, and have excellent communication skills.
As Ukraine is situated in the central part of Europe, it combines western and eastern values that give the way for easy communication.
8. R&D centers 
Nowadays there are over 100 R&D (Research and Development)  Centers in Ukraine and their number keeps growing.
Ukraine is one of the largest R&D partners in the USA. The main areas of expertise are connected with Big Data, AI, eCommerce, Cloud computing, telecommunications, etc.
9. Fertile environment for startups
Taking into account the above-mentioned info, Ukraine has a comfortable environment for a startup ecosystem. 500 new entrepreneurs appear each month that offer challenging ideas and projects, complex tasks, and a chance to contribute to product development.
Startups attract talented engineers who can use their knowledge and ideas, receive investments, and close profitable deals.
The list of the top Ukrainian startups includes the following companies: Grammarly, Petcube, Clickky, Kwambio, Augmented Pixels, SolarGaps, GitLab, TripMyDream, Cardiomo, etc.
10. Quality
Quality is another advantage you get when you work with local IT services.
Offshore teams consist of experienced, skilled, and educated employees who do their best to suit customers' requirements and deliver products or solutions of the greatest quality. No wonder Ukraine ranks among the top countries for international outsourcing.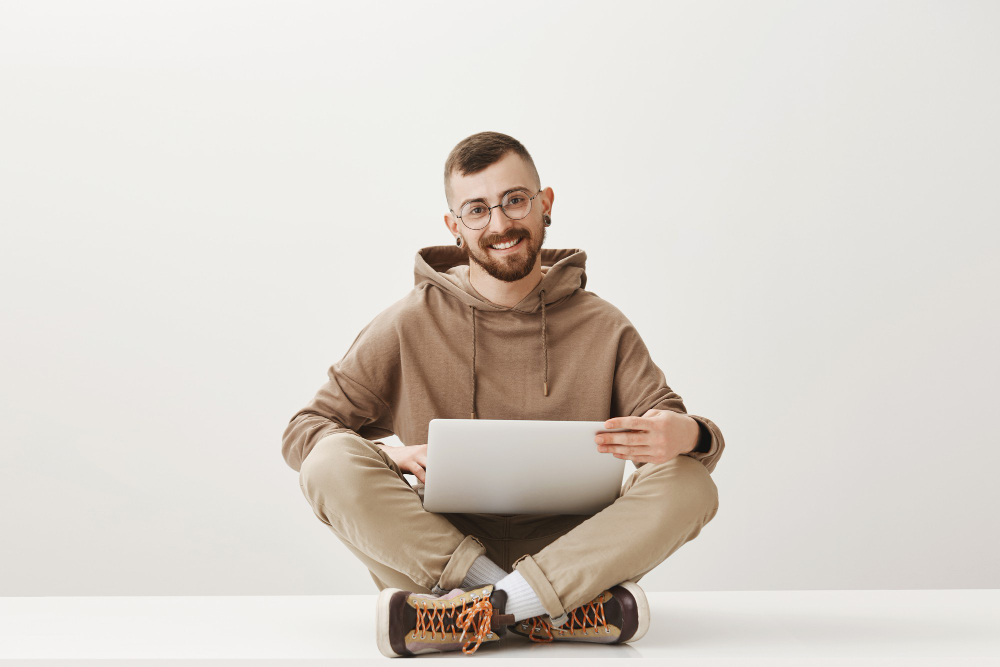 Ukrainian Software Development Hubs
Leading IT companies in Ukraine are located in big cities. The biggest IT hubs are Kyiv, Kharkiv, Lviv, Dnipro, and Odesa. They host not only big, medium and small outsourcing companies but also startups, R&D centers, and other IT-related organizations.
Let's take a closer look at every city that contributes to the progress of the IT industry in Ukraine:
Kyiv. The capital and most populous city of Ukraine, Kyiv has the biggest number of IT experts (40 percent) in the country. Kyiv, together with Lviv, is home to almost half of Ukrainian developers. It is said that 43 out of the 50 biggest Ukrainian IT companies have their development centers in Kyiv. Kyiv is one of Ukraine's fastest-growing cities and has the highest level of business activity among Ukrainian cities. Major global companies have their offices and R&D centers situated in Kyiv
Kharkiv. Kharkiv is the second largest city in Ukraine and has a long-established engineering tradition, which includes building software systems. The country's important business hub has a well-developed IT outsourcing industry with over 25,000 IT professionals and almost 450 active tech enterprises.
Lviv. A big and beautiful city located near the borders of Europe's developed countries, Lviv is one of the most popular cities among Ukrainian software developers and IT outsourcing companies. Of 800,000 people living in this city, over 20,000 work in the IT industry. There are around three hundred and seventeen IT companies in Lviv that offer software development services to clients located in Western Europe, the U.S., UK, and many other countries. Also, a lot of conferences focused on the IT field take place in this city.
Dnipro. Another big IT hub in Ukraine is Dnipro. It is home to nearly 12,000 IT experts and over a hundred and seventy software development companies. The city boasts a highly educated and experienced IT talent pool.
Odesa. The southern city of Ukraine offers great opportunities to tech-savvy people who also want to work in close proximity to the sea. What is surprising is that Odesa offers higher salaries to software developers than other Ukrainian cities, making it a quite popular destination for IT talent. It is estimated that the number of IT professionals in Odessa has grown from 6,000 to 10,000 in recent years.
10 Steps to Hire Developers from Ukraine 
Following are the 10 steps that should be performed to hire top Ukrainian software developers. If you have a big project or plan to scale, it is better to delegate the hiring duties entirely to a trustworthy outsourcing partner.
1. Select a company
Make a primary analysis, and then narrow down your list to 2-3 options. Select a company based on client reviews and what your partners/associates have to say. Top managers usually have many connections and can easily acquire an informative overview of a range of potential IT partners.
2. Inquire about the chosen vendor
Before the commencement of communication, it is important to find out as much as possible about your vendor. This includes inquiring about the vendor's how many years the vendor has been operating in the industry, pricing, procedure for candidate selection, skills, etc. If several vendors fit your initial requirements, find out the information regarding their services and prices and compare them.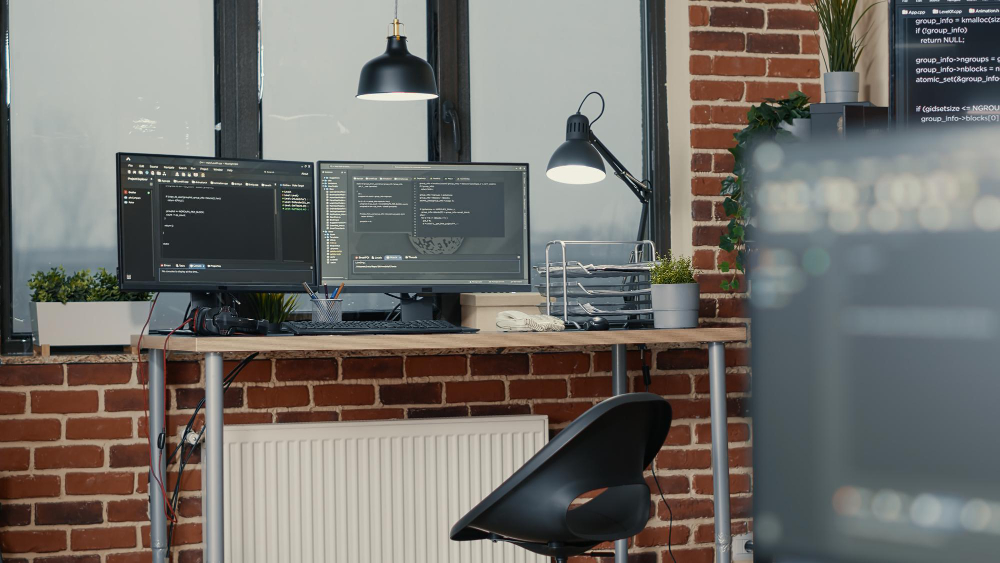 3. Provide enough project/job details
Try to provide as many details as possible regarding your project or position you need to fill. The more details, the better the outcome.
4. Set up a dedicated team structure
If you have an approximate team structure for your project, discuss it with your partner. In reality, you may need more or fewer developers for your project.
5. Familiarize with your recruiter
Once the negotiation stage ends and you sign a contract with the chosen company, you get a recruiter for your project. To know that you and your recruiter are on the same page and can develop a long-term work relationship, you need to communicate your requirements/preferences to them to get an effective result.
6. Check your email frequently
Knowing that the Ukrainian IT market is growing fast, most of the candidates have numerous job offers to choose from. So, once you have contacted the recruiter, you need to check your emails regularly. The candidates' resumes or any questions asked by the recruiter may need to be reviewed/answered as quickly as possible so that the candidate is not hired by any other organization before you make a decision.
7. Interview candidates
Enlisting an IT recruiting company has its own benefits. If you work with an IT outsourcing provider, you will have a recruiter assigned to your project. In any case, a recruiter arranges a fitting schedule for you and your candidates to conduct an interview. You can then determine the duration of the interviewing process, completion criteria, etc.
8. Provide feedback
Needless to say, both the recruiter and candidate expect to receive feedback from you. If anything goes wrong, the recruiter should know what needs to be adjusted.
9. Recruit developers
Before you make a decision, double-check whether a candidate fits the position but don't take too long as the candidate may accept the offer from another employer.
10. Get started
Once you hire the right candidate for your project, it is time to introduce him to the rest of the team. Like the in-house staff, do the briefing, share the responsibilities, and introduce the working toolkit.
Average Salaries for Software Developers in Ukraine
The average salaries of software developers in Ukraine range from two thousand dollars for junior positions to more than five thousand dollars for senior-level positions. The salary depends on the level of expertise, technologies, demand, and location. Let's take a look at average monthly/yearly salaries.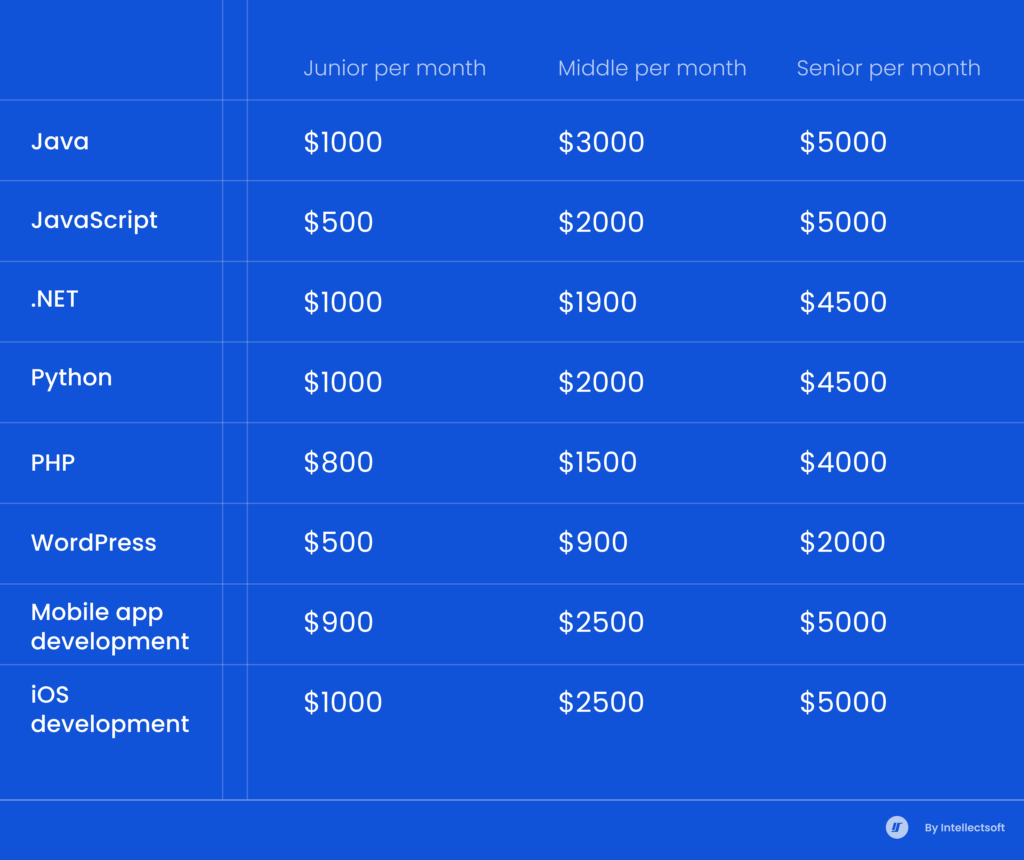 Consider Intellectsoft Your Trusted Software Development Partner
There is a very high chance that hiring a Ukrainian from a reliable outsourcing partner may be the most effective and impactful move your business has made in years.
Intellectsoft is a trusted programming service that has operated in the market for more than 14 years already. Our main goal is to help companies across various industries digitize their operations and achieve exponential business growth through technology implementation.
Our company has a big number of professional engineers who have extensive experience and possess a wide range of technical skills to fit your needs and build a software solution that will transform your business's future.
We have collaborated and successfully delivered more than 300 projects for our clients throughout the globe. Intellectsoft works in such industries as healthcare, fintech, construction, hospitality, and others.
Our team has been working on both short- and long-term projects of different complexity. Of course, we have encountered a few challenges as well such as time zone differences, but with our dedication and professionalism, we are able to make everything possible to ensure smooth communication with a client and ensure high-level efficiency.
We have an extensive talent pool that includes engineers with unique niche skills, and regardless of project size and scope, you can stay cost-efficient.
Each employee brings their qualifications and best practices to the table to deliver the most quality services and support the solution even after its launch. You can hire app developers with specific skills that match your goals.
Take a look at our portfolio to see what solutions we have created for different companies across industries. In addition, get familiar with an exhaustive list of services offered by Intellectsoft.
If you are interested in a long-lasting partnership and want to give life to your software idea, feel free to get in touch with our experts to discuss your idea and start implementing it into reality with Intellectsoft.
FAQ
What are the risks of hiring developers from Ukraine now?
Taking into account the latest events that happened in Ukraine you naturally might ask yourself what the risks of collaborating with Ukrainian developers are. In fact, the partnership with outsourcing vendors can be as secure and stable as always. Most companies took care of all their employees and their safety.
In order to let them do their job flawlessly, major companies including Intellectsoft relocated their teams to the west of Ukraine or even to neighboring countries like Bulgaria or Poland. Therefore, we made everything possible to continue working and deliver quality services as usual.
What is the situation in the Ukrainian IT outsourcing market right now?
The IT outsourcing market in Ukraine stays pretty much stable despite the war in the country. Since companies collaborate with overseas clients, the revenue and, respectively, the ability to maintain teams didn't change.
You still can consider Ukraine as the main outsourcing software development partner as our country is among the top service providers in the world. Ukrainian professionals possess exceptional qualifications, skills, and knowledge to tackle projects of different complexity and deliver the best final results.
Will Ukrainian developers fit into my project?
Yes, absolutely. Unlike countries like India which also offer nice hourly developer rates, Ukrainians have a similar mentality, have a better location, and all possess a great level of English.
Therefore, your communication will be very comfortable and you will be able to find understanding very quickly. Fewer cultural differences will enable you to start fast and effectively as well as get the desired results at the end of your partnership.