Digital transformation is accelerating, penetrating deeper into more industries, and this process will not stop. It drives companies to develop new and better software solutions that enhance business workflow and ease its management system. Thus, the need for qualified and experienced software developers is rising.
More and more global organizations consider Eastern Europe a suitable option for hiring from abroad. This region has several advantages, and a large talent pool is one of them.
What other benefits has Eastern Europe to offer? We will discuss the key facts about it, the top offshore software development Eastern Europe companies, top countries, their pros, and cons.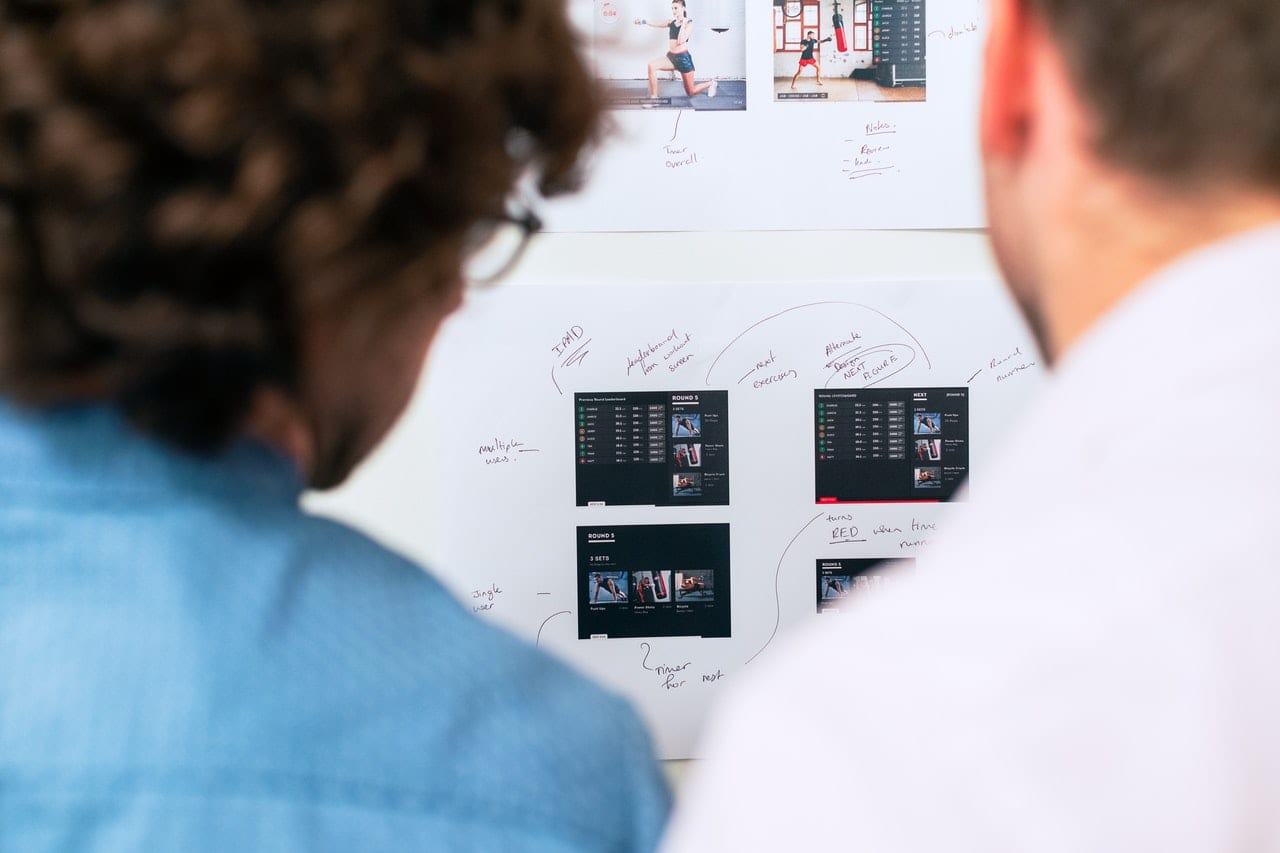 The information we offer will be useful for big corporations and medium- and small-sized businesses.
Your business doesn't need a direct connection with the IT sector companies that look for offshore partners, or the ones that only start to consider software development for their organization might find this information helpful.
Eastern Europe Software Development Market Overview
What does it take to create a great product? The first and foremost component is people. Software development in Eastern Europe is a vast sector that counts over 1.3 m developers.
Leading tech companies tend to outsource to Ukraine, Poland, Belarus, Czech Republic, Romania, and Bulgaria due to the immense talent pool and reasonable prices.
The region has well-known technical universities, like:
the National Technical University of Ukraine "KPI"
AGH University of Science and Technology in Poland
University POLITEHNICA of Bucharest
Warsaw University of Technology
Each university has around 1300-2200 software development graduates every year. These universities guarantee high-quality education and give hands-on experience to have relevant knowledge and a chance to master their skills.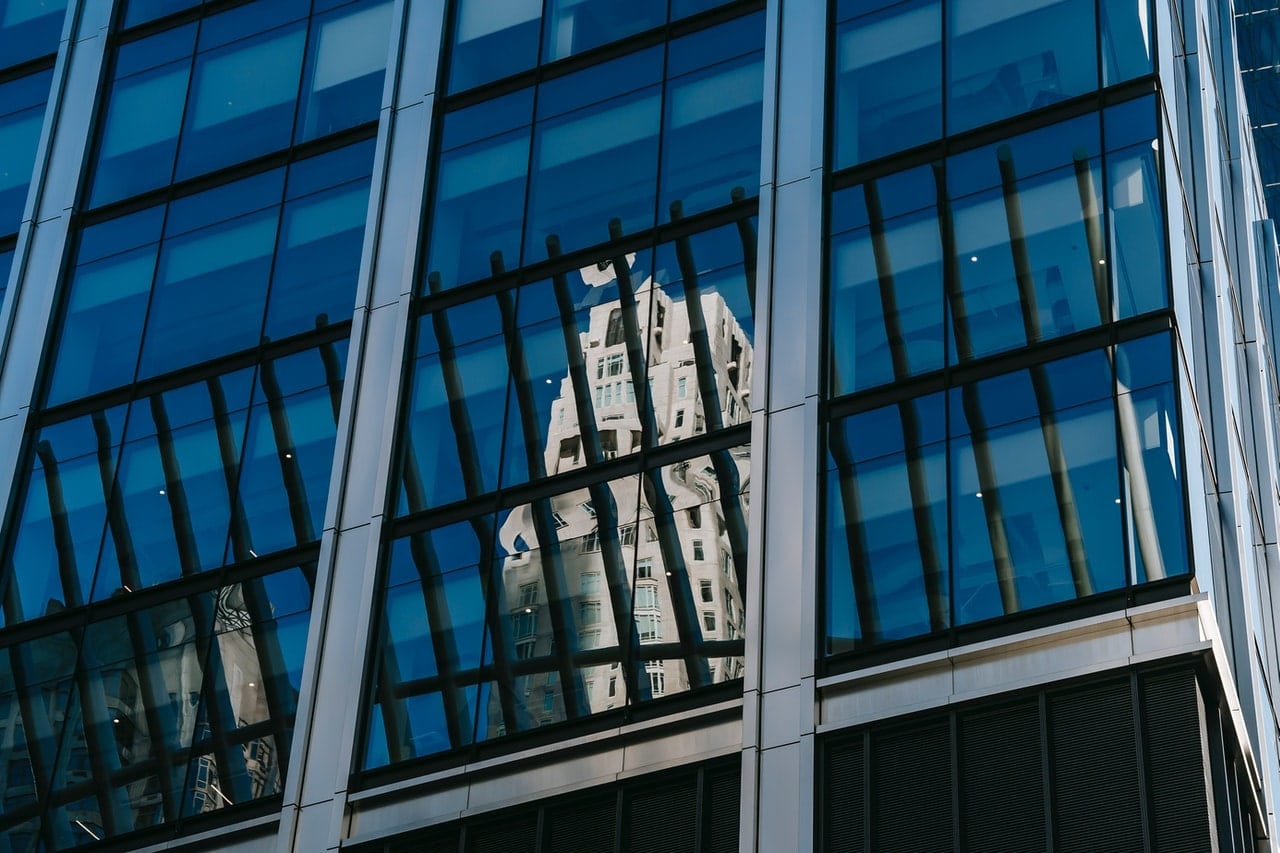 The software industry is boosting in this region as the countries have a favorable environment for investors. Low taxes make it an attractive destination for outsourcing.
Developers from Eastern Europe have a strong command of written and spoken English that guarantees easy communication. Stong tech educational background, high English proficiency, and devotion to work make Eastern Europe a preferable global organization choice.
There is a shortage of talent in countries like the US and the UK, so searching in European countries for the right professionals is a suitable option to fill up the available positions.
Eastern Europe Software Outsourcing: Guidelines
The US, the UK, Germany, and other Western European countries tend to outsource to Eastern European countries.
The region is becoming a popular nearshore and offshore hiring destination due to the vast pool of skilled and experienced software engineers, cost-effectiveness, convenient time zone.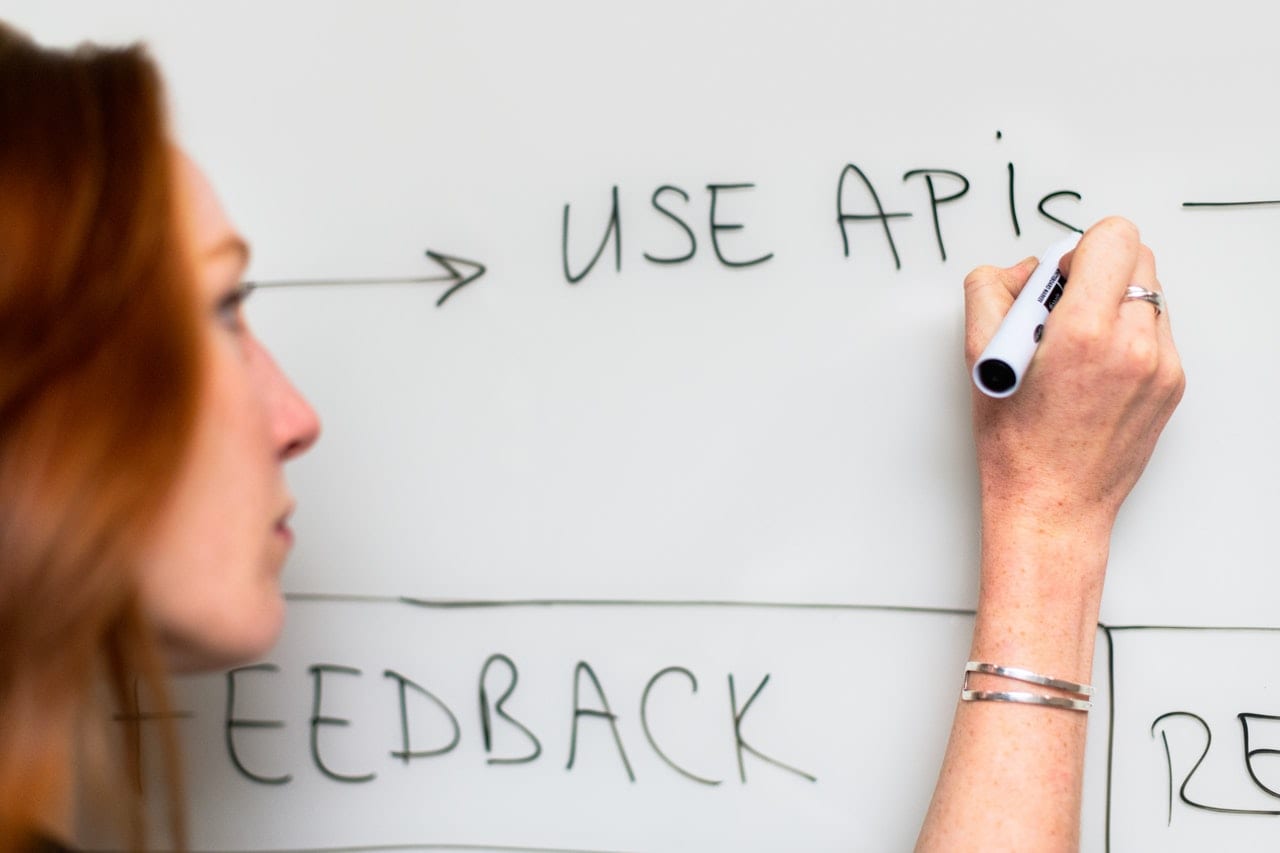 These are excellent reasons to consider this region as your point of destination. But the process of finding the most suitable company might take some time.
There are almost 2400 companies in the area that offer custom software development services and ready to become offshore partners with the companies in the US and Western Europe. The number is rather significant, and how is it possible to find the right offshore company for your business?
Here are some useful tips for Eastern Europe software outsourcing: 
Create a list of the companies that you want to review and analyze.
Compare companies' services, quality, industries of expertise, security standards, salary rates, etc.
Choose 3-5 possible vendors that you want to study more precisely.
Check the company's portfolio, read reviews from the previous customers, and check their security policy.
Contact the companies to find out more information and schedule meetings with them.
Check the employees' background and make sure that the company has been on the market for five years.
Make sure the company can provide efficient knowledge transfer once the project is over.
The hiring process needs a good strategy that will lead you to the right partner. Consult with your board and list the most crucial features a company should have to complete the assignment. Remember to keep everyone in your team in the loop and consider all the ideas and suggestions not to miss the essential details.
What are the Top Countries to Outsource Software Development in Eastern Europe?
The best countries in Eastern Europe include:
Ukraine
Poland
Belarus
The Czech Republic
Romania
Bulgaria
These are the countries we will discuss in detail in our article. They have a lot of potential in terms of available experts, economics environment, cost-effectiveness, etc.
Ukraine and Belarus are popular outsourcing destinations housing skilled and professional software developers. Poland, the Czech Republic, Romania, and Bulgaria are members of the EU, so they work according to high EU standards regarding the security measures applied to data and intellectual property.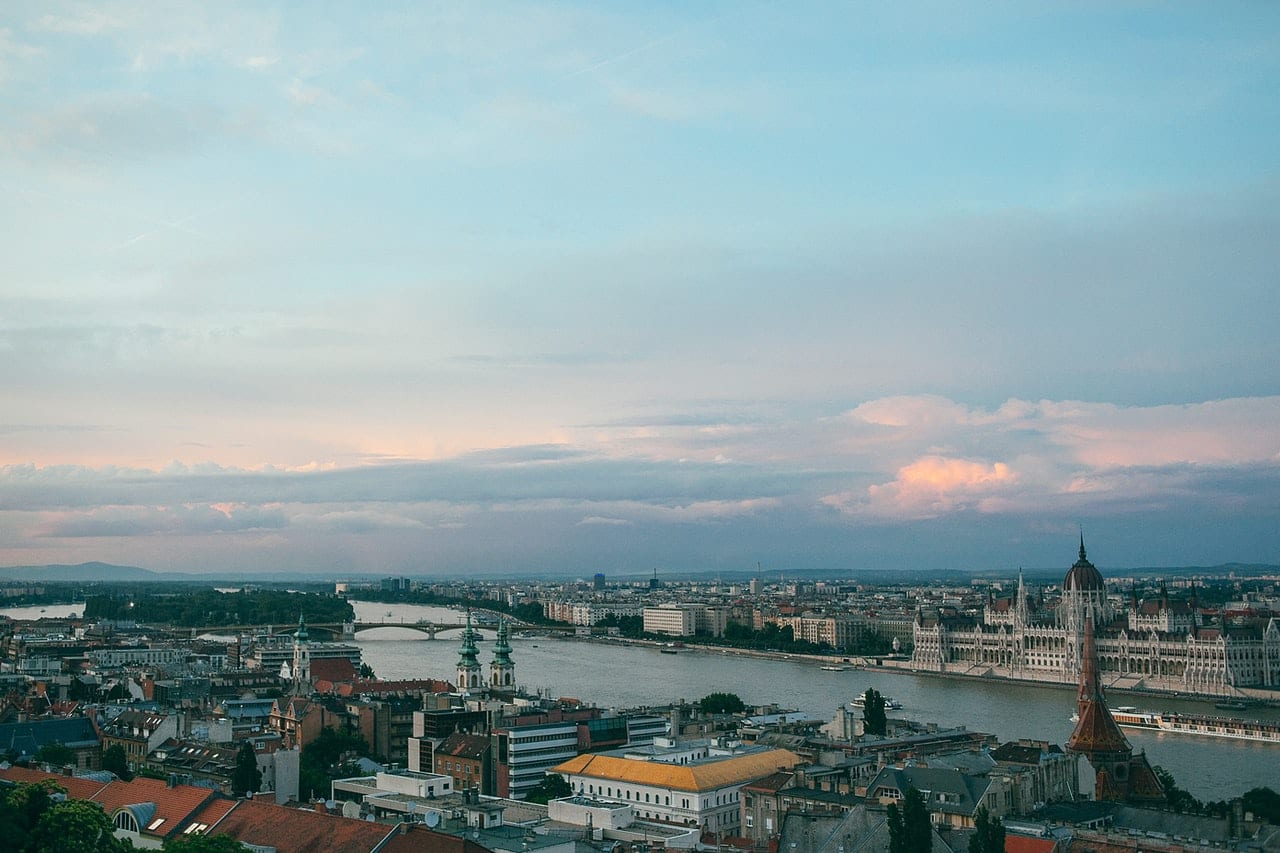 Pros & Cons of Software Development in Eastern Europe
The countries listed above are preferable choices when it comes to hiring from other countries.
Global organizations choose them for several good reasons:
Moreover, every university tries to cooperate with different IT companies, where students can work part-time, get hands-on experience, and be ready to tackle real-life assignments once they graduate. Most Eastern European developers invest a lot of time and effort into self-education, striving to enhance their knowledge and master their skills.
Cultural similarity: Eastern European nationalities have a lot in common with their western neighbors and the US culture.
It can be easier to find common ground with Eastern European companies than with Asia ones, as they share similar values.
English proficiency: communication is essential when it comes to cooperation with partners from different countries.
Both parties should appropriately understand each other. The level of English proficiency in most Eastern European countries is estimated between intermediate – upper-intermediate. But in the IT sector, it is usually higher.
Convenient time zone: countries in Eastern Europe have a suitable time zone for nearshore and offshore outsourcing.
The time difference with Western European countries varies from one to two hours, and the difference in time with the US is between six and seven hours.
If your business comes from Western Europe, you can easily have daily meetings with the offshore team or even fly there to have some face-to-face meetings. When in the US, hiring an offshore team in Eastern Europe will give you a chance to have a continuous development process, as you will get the latest updates in the morning.
Reasonable prices: software developers from Eastern Europe have excellent professional skills and guarantee high-quality product delivery that lives up to US standards. But, hiring rates in these countries are lower in comparison with the ones in developed countries. Thus, it is more cost-effective to cooperate with companies based in Ukraine, Poland, Belarus, etc.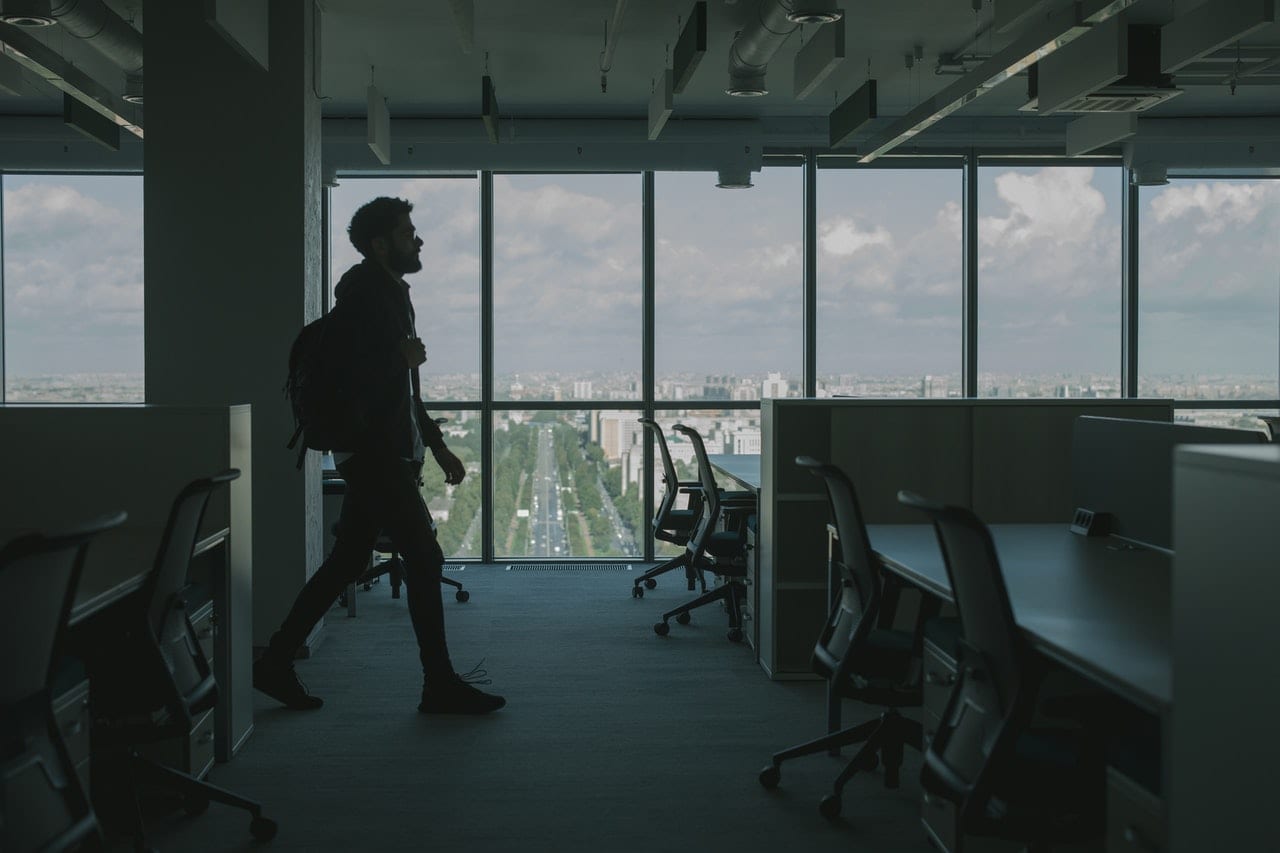 All the aspects mentioned above add up to the popularity of Eastern Europe as an outsourcing IT hub.
Still, there are some cons that companies might face when hiring an offshore team of developers:
Not all companies write high-quality codes and deliver impeccable products. Some offshore companies run simultaneous projects, so developers are torn between different tasks and might lose focus. Some companies tend to tell you that they are going to assign the best and most dedicated team to your project but, in reality, junior developers are working on your project;
Developers might leave in the middle of the project. The software development market in Europe has high competition, so developers will not stay if the working environment does not live up to their expectations;
Some companies offer hourly billing, but you cannot check how many hours developers spend on your project, so quite often, companies that export software services charge more.
These are some risks that you might face when working with offshore teams. Still, most companies take care of their reputation and provide transparent services, following all the state and international regulations.
10 Top Software Companies in Eastern Europe
We have checked several firms and came up with a list of the 10 top offshore software development Eastern Europe companies that you might consider for cooperation. These are the businesses that specialize in custom software development and have the highest rates.
Intellectsoft (Kyiv, Ukraine)
Connectis (Warsaw, Poland)
10Clouds (Warsaw, Poland)
Synergo Group (Timisoara, Romania)
MentorMate (Sofia, Bulgaria)
STRV (Prague, the Czech Republic)
iTechArt Group (Minsk, Belarus)
ScienceSoft (Minsk, Belarus)
Cleveroad (Dnipro, Ukraine)
The Software House (Gliwice, Poland)
You can find out more information about the companies on their websites and check reviews on different platforms like Clutch.co.
Eastern Europe Software Development Costs
As mentioned above, the salary rates for software development in Eastern Europe are lower than in the US, the UK, and other developed countries.
The statistics at PayScale show that the average software developer salary in the US is around $72000 and goes up to $105000 a year. The rates in the UK are between $50000 and $82000.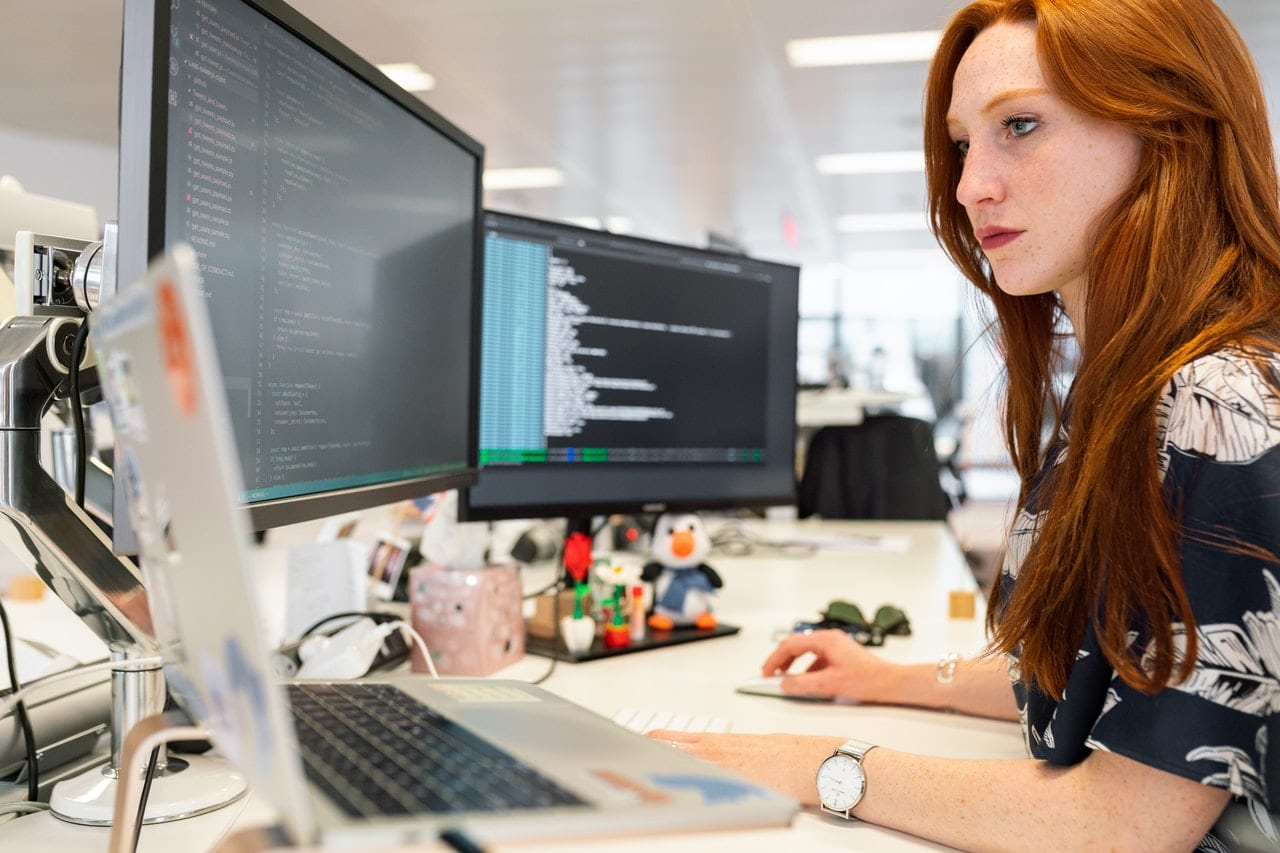 The average rates for the software developer position in Eastern European countries are the following:
Ukraine – avg. $1000 per month;
Poland – avg. $1800 per month;
Belarus – avg. $1100 per month;
The Czech Republic – avg. $2700 per month;
Romania – avg. $2000 per month;
Bulgaria – avg. $2100 per month.
Software Development Daily Rates in Eastern Europe
Hiring from abroad lets you employ engineers to complete different projects, starting from the shortest ones. It is possible to find an offshore partner that will provide you with the necessary resources for the short-term project that can take several hours.
Software developers salary rates in Eastern European countries let us understand that the hourly rates are also lower than those in the US, the UK, Germany, etc. For instance, the US medium hourly rate is $29-80, UK – $23-70, Germany – $25-75.
As for Eastern European countries, the rates for outsourcing services are as follows:
Ukraine – $26-43;
Poland – $40-56;
Belarus – $28-43;
The Czech Republic – $34-53;
Romania – $26-45;
Bulgaria – $34-51.
The numbers speak for themselves. Businesses can pay less when hiring from countries in Eastern Europe, but the quality of a product and work overall will be the same as if you have been working with engineers from developed countries.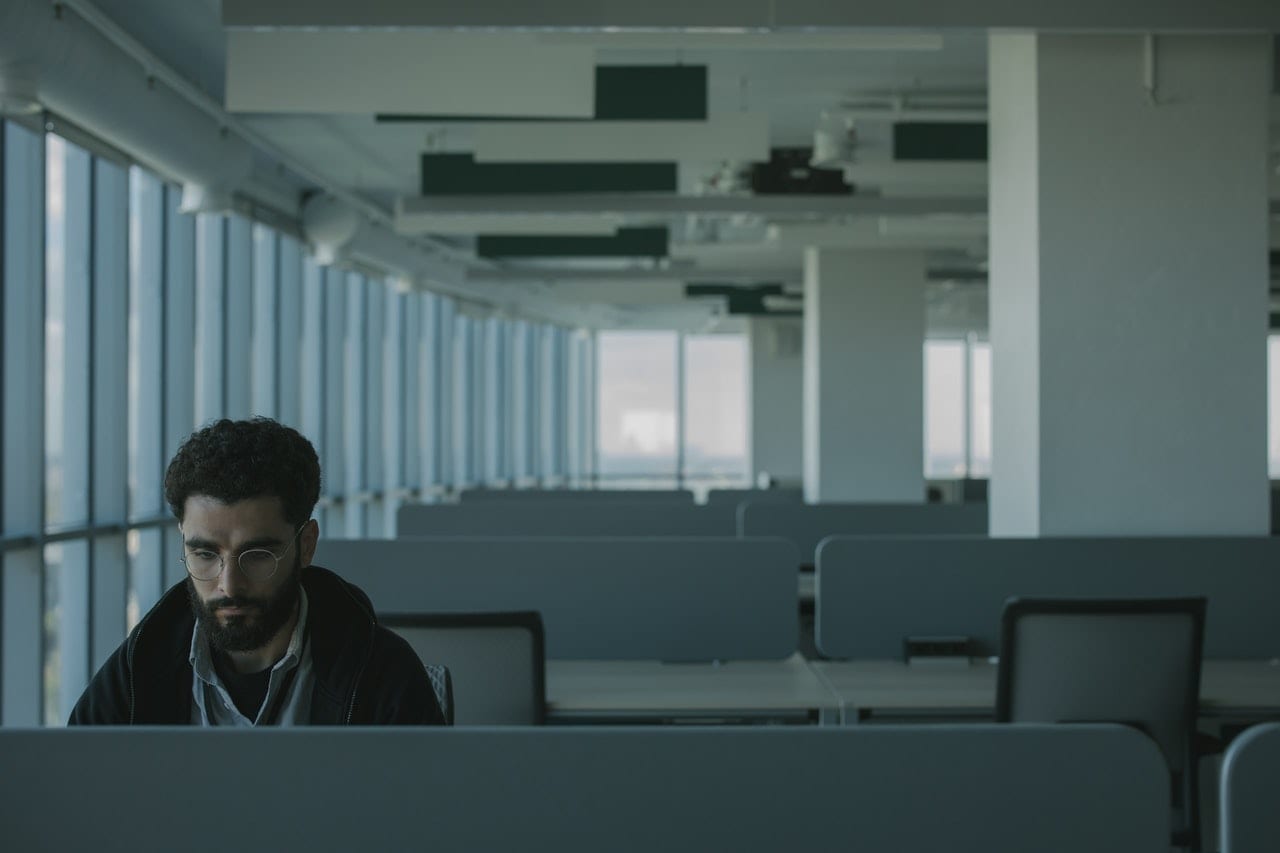 Still, the average hourly rates vary in different companies, and they can be higher. It is essential to check the rates with the company before you start hiring their team.
The Key Facts About Software Development Centers in Eastern Europe
Choosing the right location and company for outsourcing requires a lot of time and effort. We have conducted our research and compiled data for each country, including the following criteria: number of software developers, most popular programming languages, main IT hubs, and famous startups.
Ukraine
Number of software developers: 200 000
Most popular programming languages: JavaScript, Java, C#, Python, PHP
Main IT hubs: Kyiv, Kharkiv, Lviv, Dnipro, Odesa
Famous Startups: GitLab, Grammarly, BitFury
Poland
Number of software developers: 279 000
Most popular programming languages: JavaScript, Java, Python, Typescript, PHP
Main IT hubs: Warsaw, Krakow, Poznan, Gdansk, Gliwice
Famous Startups: Brainly, Docplanner, Nomagic
Belarus
Number of software developers: 54 000
Most popular programming languages: JavaScript, Java, SQL, Python
Main IT hubs: Minsk, Gomel
Famous Startups: MSQRD, PandaDoc
The Czech Republic
Number of software developers: 96 000
Most popular programming languages: Java, JavaScript, PHP, C#, SQL
Main IT hubs: Prague, Brno, Olomouc
Famous Startups: Kiwi, Apify
Romania
Number of software developers: 116 000
Most popular programming languages: SQL, JavaScript, Java, Python
Main IT hubs: Bucharest, Timisoara, Cluj-Napoca
Famous Startups: TypingDNA, Questo, FintechOS
Bulgaria
Number of software developers: 55 000
Most popular programming languages: SQL, JavaScript, PHP, Python, C++
Main IT hubs: Sofia, Plovdiv, Burgas
Famous Startups: Connecto.ai, EnhanCV
Poland, Romania, Ukraine, Bulgaria, Belarus, or the Czech Republic: Which One to Choose?
The countries in Eastern Europe have a lot to offer in terms of outsourcing. There are many highly-qualified professionals, a pleasant environment for IT development, and reasonable rates. It can be challenging to choose one company for hiring.
You should take into account the affordable prices and skilled software engineers and make sure that the company has all the necessary resources to develop a suitable product.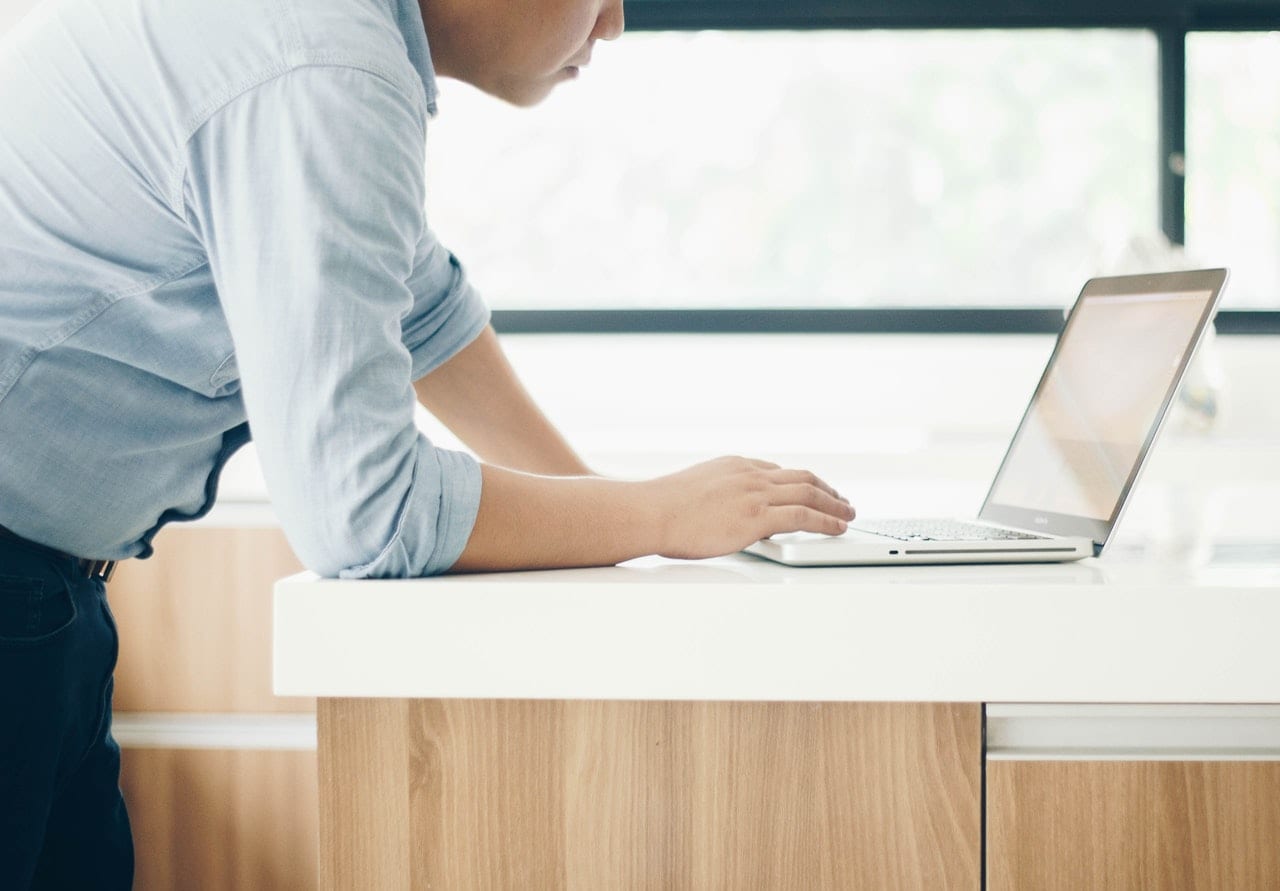 Make a list of all essential features required in your software, and list the potential partner's requirements. The plan will help you narrow down the choices and quickly manage to find the most suitable option.
Software Development Market Overview in Ukraine
IT market in Ukraine is very dynamic and grows every year by 20-30%. The experts predict that in 2025 Ukraine's income from exported IT services will reach $8.4 billion.
Nowadays, more than 4 000 companies operate in the Ukrainian IT market. Large corporations like Oracle, NEC, Amazon, etc., have their R&D centers in Ukraine.
In Poland, the revenue from exporting software development services is expected to reach $13 billion in 2022. In Belarus, over 90% of IT companies export their services.
How Many Software Developers are There in Poland?
Poland has the largest number of software engineers when compared to other Eastern European countries. There are around 280 000 developers in the country. Ukraine is the second with 200 000 engineers, 3rd – Romania having about 116 000.
Polish tech universities give high-quality education to over 15 000 IT specialists each year.
Software Development Rates in Belarus
Software development rates rank 3rd among other Eastern European countries with $28-43 per hour. Poland has the highest rates ($40-56), while Ukraine has the lowest rates ($26-43) for software export services.
Software engineers from Belarus are paid around $13100 annually on average. The minimum salary starts at $6200 per year and can go up to a maximum of $20500 per year.
What are the Top Programming Languages in Bulgaria?
The statistics show that SQL and JavaScript are the most popular programming languages in Bulgaria, following Java, PHP, Python, C++.
JavaScipt, Java, and SQL are among the top languages in other Eastern European countries. Apart from this, you can find specialists who have a professional command of other, less popular programming languages.
IT Startup Scene in the Czech Republic
The Czech Republic ranks as the 6th most comfortable country for startups in Europe. It has a pleasant environment and government support that help young companies develop and grow into big corporations. Czech startups mainly focus on SaaS, mobile, and web software development.
In a Nutshell
Outsourcing to Eastern Europe will bring you numerous advantages. It is a developing region that has great potential in the IT sector. Take into account the provided information and choose the country and company that suits you best. Here you can find skilled and experienced engineers for affordable prices. These are the developers who share the same values, strive to enhance their knowledge and skills, and stay loyal to their partners.