Join the webinar on December 17 at 12 p.m. (ET) as Intellectsoft's innovation leaders discuss how financial industry executives and visionaries should act now to grow their businesses using emerging technologies.
FinTech companies and startups' changing dynamic forces them to be more adaptive to stay afloat or pivot during these difficult times. Financial institutions from all over the world change the way people practice their finance. These are all credited to the growth of new digital trends such as Cryptocurrency, Contactless, Trading.
The upcoming webinar "The Future of FinTech: Insights, Trends, and Use Cases Defining the Industry in 2021" offers fintech visionaries access to the unique resources for accelerating the infusion of digital finance in their business.
Throughout the live 45-minute talk, our top minds will develop a robust digital fintech blueprint for the financial companies, tapping into Intellectsoft's IT expertise and know-how of the fintech sector.
In this webinar, you'll hear from industry experts who will discuss five promising trends shaping the fintech industry in 2021, including:
Online banking
Mobile wallets
Cryptocurrency and blockchain
Artificial intelligence and machine learning
Trading and securities
The webinar also reveals never-before-seen use cases of emerging technologies for digital finance and generates a common language for accelerated collaboration across the executive's organizations. Participants explore a strategic overview of real-life solutions application, leaving with a strategic roadmap that ensures sustainability across all the stakeholders.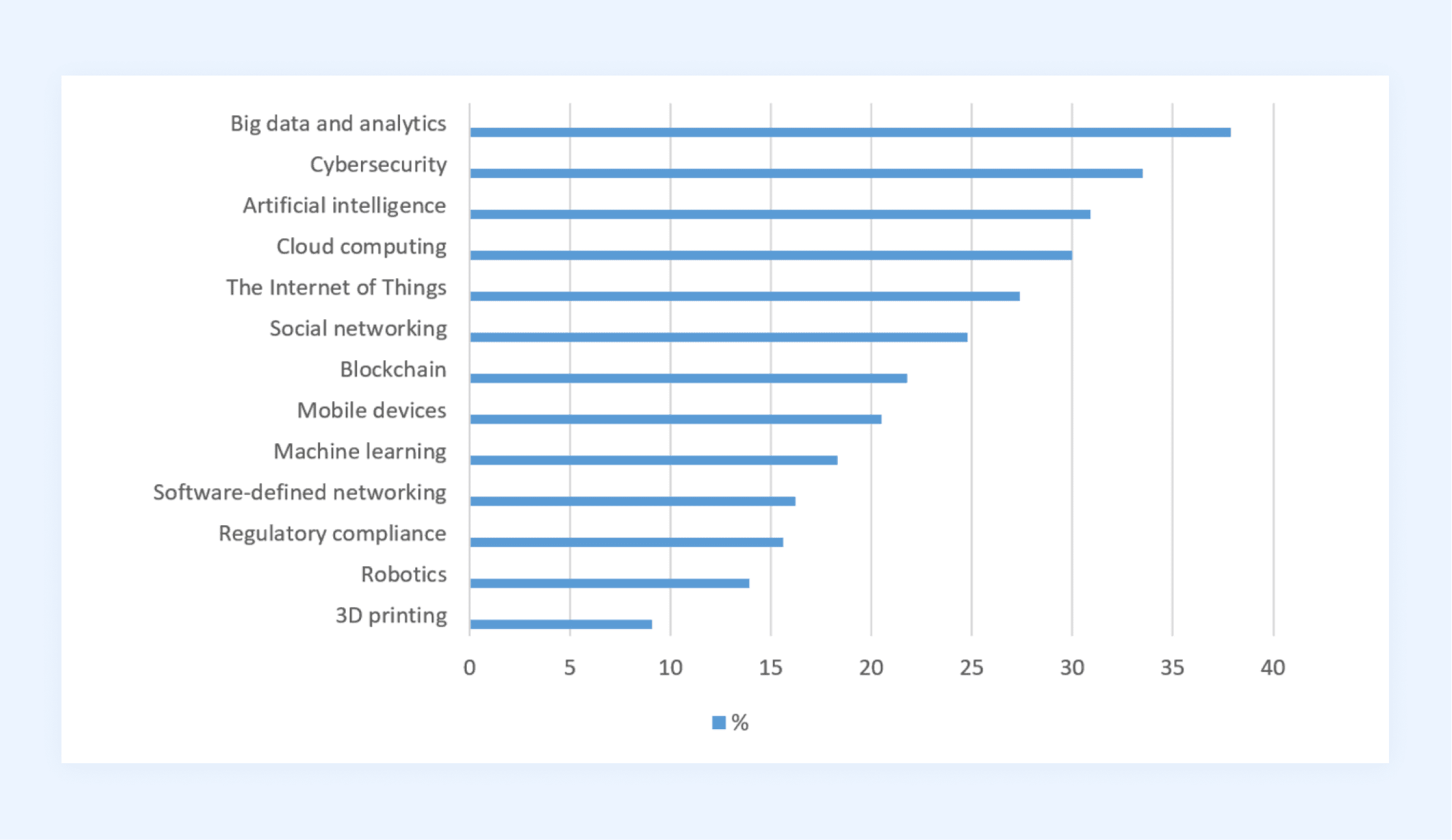 Emerging FinTech trends that are most likely to impact fintech businesses in 2021
Learning Outcomes Include: 
Exploring global fintech trends every leader should look out for in 2021
Revealing how to make your fintech business stand out in the post-digital world
Discovering today's featured examples of Intellectsoft clients' technology solutions that can help you provide better and more efficient services
Discussing how to evolve in 2021 using emerging technologies and more efficient solutions
Meet Your Hosts for the Webinar: 

After the webinar, all participants will have a chance to discuss the topic with our experts in a Q&A session.
Click here to sign up and learn more about the webinar.