Two hundred fifty thousand measurements per day, 80% and higher accurate measurements saving people's lives already — is wearable technology in healthcare a secret ingredient to our longevity? Let's find about the empowering opportunities humanity can seize with innovative tech solutions.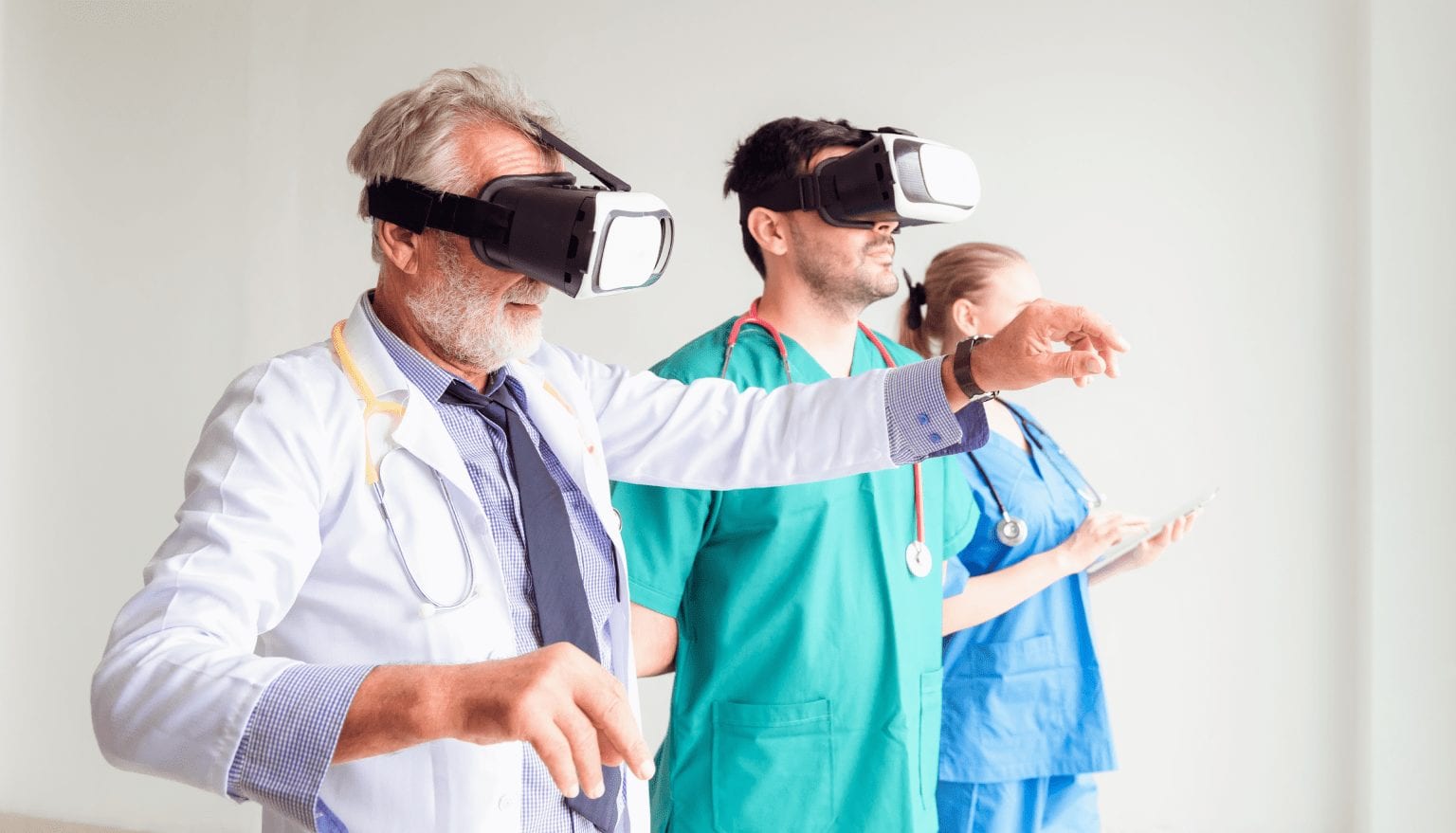 What is Wearable Health Technology?
Any portable devices such as smartwatches, body patches, ear wearables, headbands, smart clothes, or smart glasses — are wearable devices.
These devices are devised to track, gather, and monitor users' health data from step counts and calories burned to heart rate, glucose level, stress, sweat levels, and even oxygen saturation level, aiming to provide continuous and accurate health results to boost patients treatment.
What Was The First Wearable Technology in Healthcare?
The first device being implanted and worn by patients was a pacemaker for people struggling with arrhythmia in 1958. Since then, technological advances lead to the development of smart devices operating as "minicomputers" and enabling long-term and remote monitoring of patients in any place and any time.
Wearable Fitness Trackers
The first mass portable device conquering the market of sport-oriented and health conscious audiences. Fitness trackers were formerly designed to help monitor step counts, calories burned, and heart rate, followed by fitness recommendations.
Smart Health Watches
This device took wristbands that could only count steps to a new level. Today, smartphones are considered a practical medical tool, offering a varied number of functions, including heart rhythms measurements.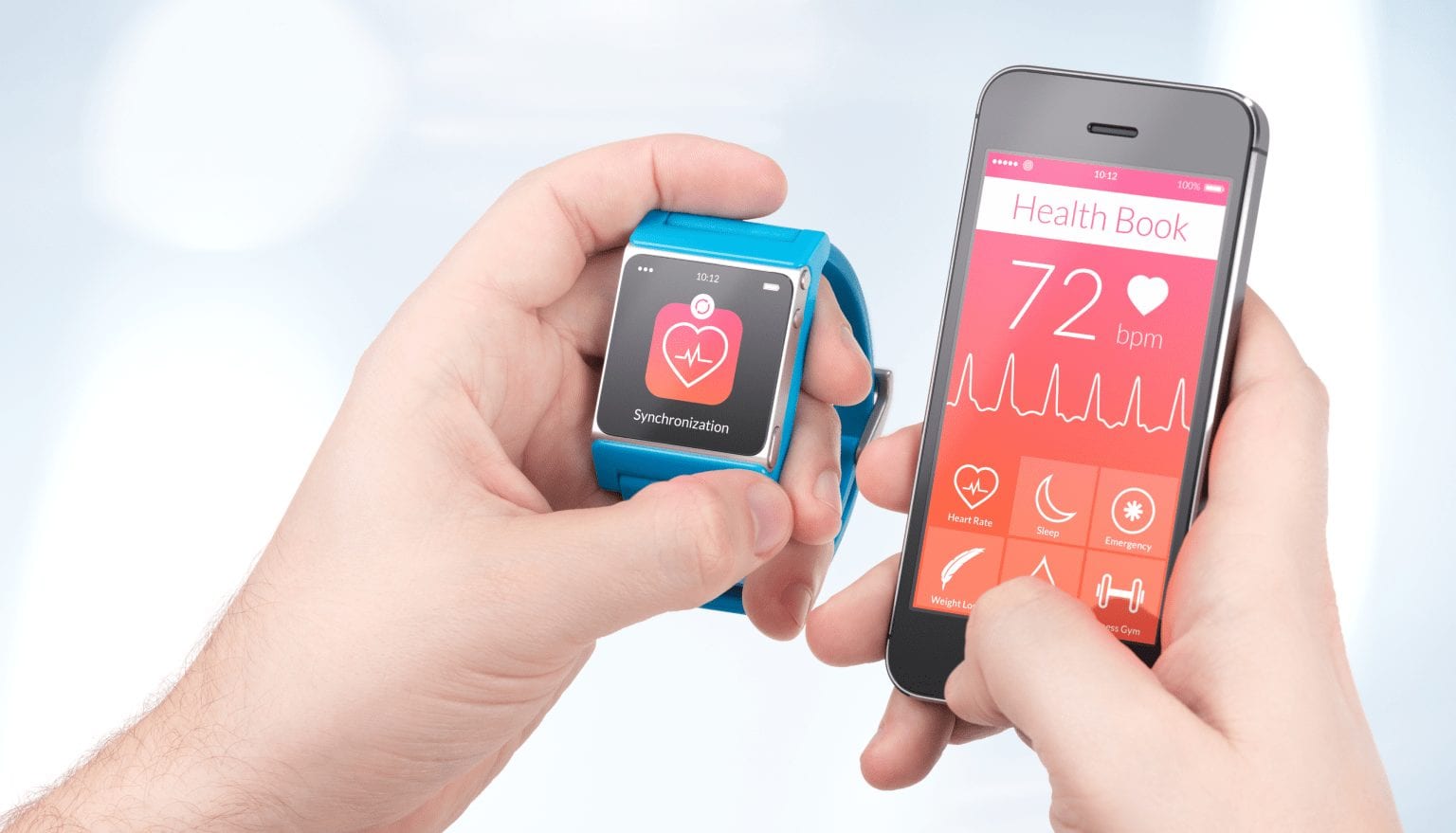 Wearable ECG Monitors
Specifically designed healthcare IT solutions for users with heart conditions, these devices can measure electrocardiograms and instantly send the accurate results to the user's doctor.
Wearable Blood Pressure Monitors
An oscillometric BP smart monitor that can examine blood pressure as well as everyday body activity. This enables the devices to track and examine the correlation between daily activity and blood pressure measurements.
Biosensors
An amazing device improving preventive health care, as a self-adhesive patch, can track and store data continuously and alert about the possible cardiac or respiratory arrests.
Wearable Sweat-Sensors
By examining sweat levels, such devices can alert about possible seizures and send notifications to a person's device as well as their doctor.
Why Wearable Technology in Healthcare is Important?
Facing the consequences of the 2020 pandemic of COVID-19, medical researchers are working towards boosting remote patient care as never before.
Portable technology enables practitioners to receive relevant and accurate data instantly and take action quicker. The smart devices help with early detection of health problems that, in turn, results in better patient treatment.
Significant Impact of Wearable Technology in Healthcare
The population is aging. This is our reality. Wearables are better at predicting death risks when dealing with older adults — and this is our hope. One of the most common issues older adults have to face regularly is health problems due to falling.
Luckily, portable devices can help examine body activity and offer effective fall prevention suggestions. Detection of heat strokes, mental status monitoring, prevention of sudden arrhythmic death with wearable cardioverter defibrillator — it's already happening.
All the innovative portable devices provide easier monitoring of risks that can possibly threaten the lives of patients, as with the help of the technology, various parameters can be quickly and flawlessly examined (heart rate, oxygen saturation, body temperature, blood pressure, etc.)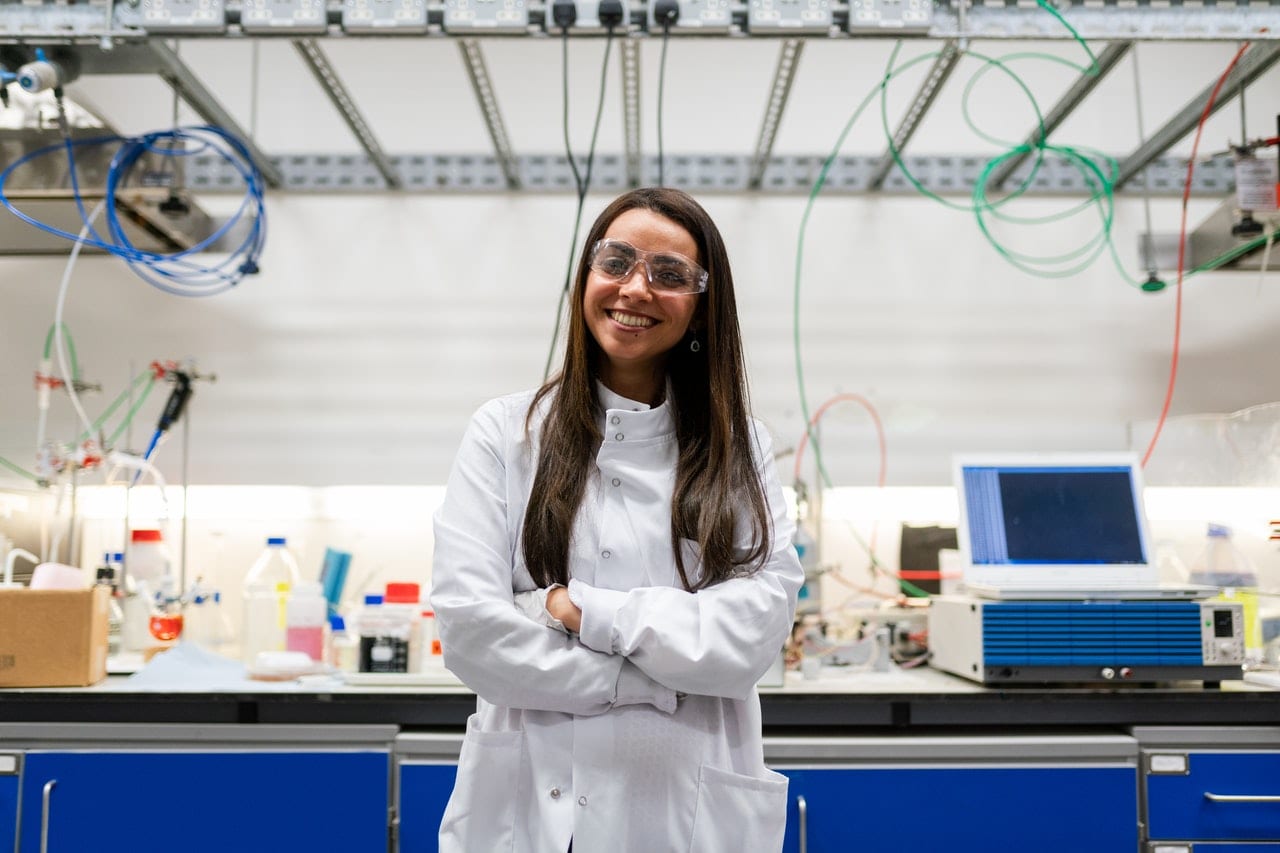 Examples of Healthcare Interoperability Challenges That Can Be Solved with the Wearable Technology
One of the key benefits of portable devices is to ensure continuous patient care instead of an episodic one.
All the data that can be stored and examined via wristbands, headbands, patches, and other smart wear can help overcome many virtual and physical challenges medical care faces daily.
Here are just a few examples of how innovative tech solutions can deal with the most common obstacles. One of the challenges includes patient identification that is undoubtedly crucial when it comes to treatment. In the USA alone, 10 out of 17 medical error deaths occur due to the patient's inability to identify correctly. However, as suggested by Heartlands Hospital in the UK, this issue can be easily solved if all the patients had Radio Frequency Identification wristbands.
Another vital challenge novice doctors have always faced is the lack of practical knowledge instead of theoretical. Though, with the help of Google Augmented Reality Glass, a student from any part of the world can be present at real operations streamed online and learn from the best doctors.
Finally, portable devices like smart glasses, wristbands, and other tiny devices connected to a huge database will enable effective collaboration between medical institutions. This, in turn, will significantly boost patient care, as doctors will have access to patient's records at any place and at any time.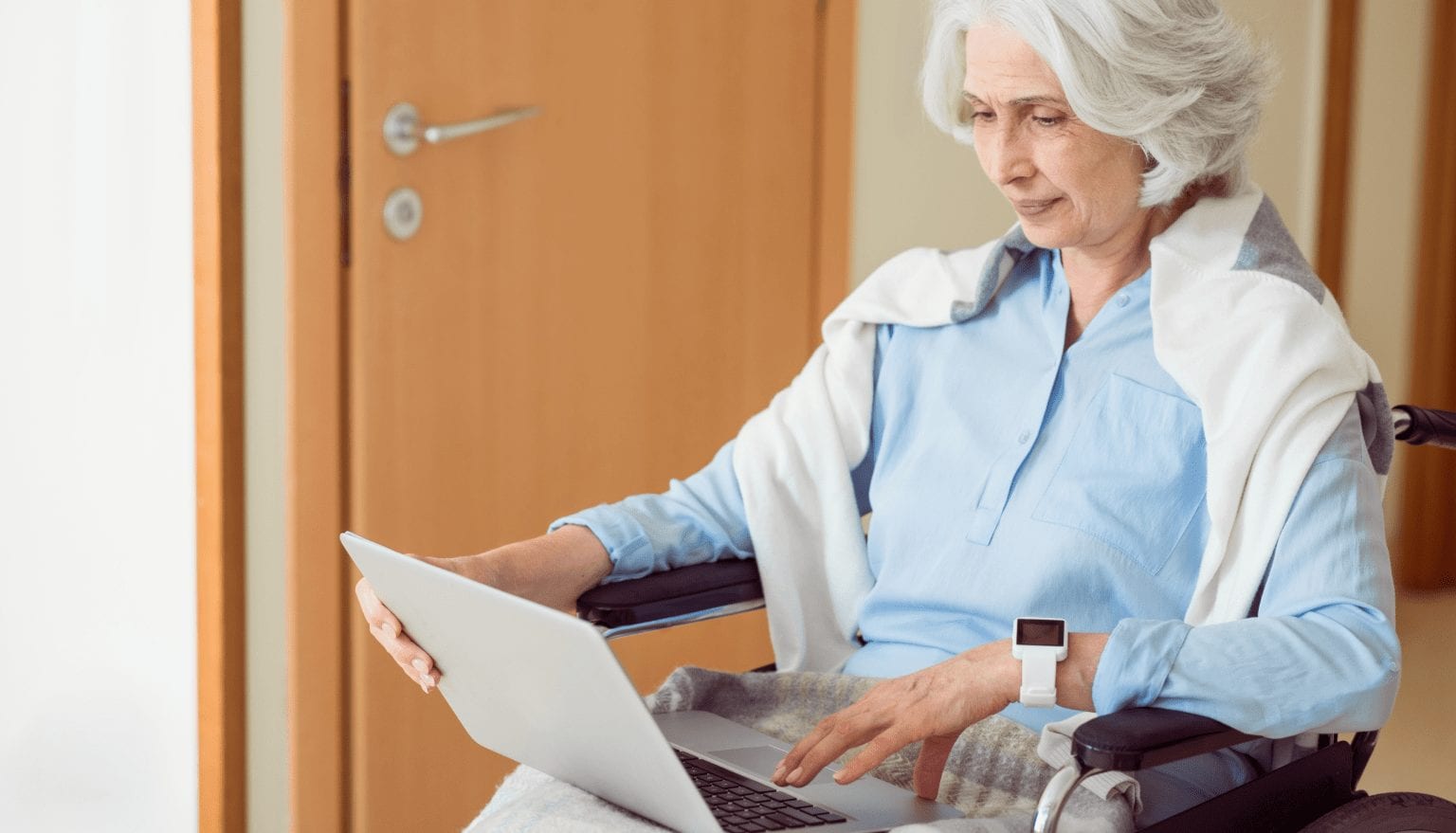 Benefits of Wearable Technology in Healthcare
Significant cost reduction per patient
With the latest technology, patients won't have to visit doctors as much as before, as lots of diagnoses can be made online, and the data from wearables will be enough.
Alleviating staff workload
Instant access to patient's data, the ability to collaborate with patient's doctors from various institutions, and no need to insert data manually can be possible, all thanks to portable technology.
A tiny device attached to a person tracking, collecting, and monitoring the results continuously, can provide doctors with more accurate info rather than patients' guesswork. In turn, this will help to make a better diagnosis.
Imagine a flu season when tons of citizens are rushing to hospitals, suspecting they have the flu. A portable device connected to a personal device can alert an individual about unwanted body activity and prevent epidemics by sending data to a united city/country database.
Faster clinical decision making
With smart sensors, any emergency can be detected as soon as it occurred, saving time to save a life.
Overall boost of patient care
The benefits of portable devices are all aimed at improving patient care. With the abundance of functions emerging daily, the opportunities are endless.
Patients can be continuously informed and alerted about their health conditions. This, in turn, will help individuals to monitor their health regularly and motivate them to take action.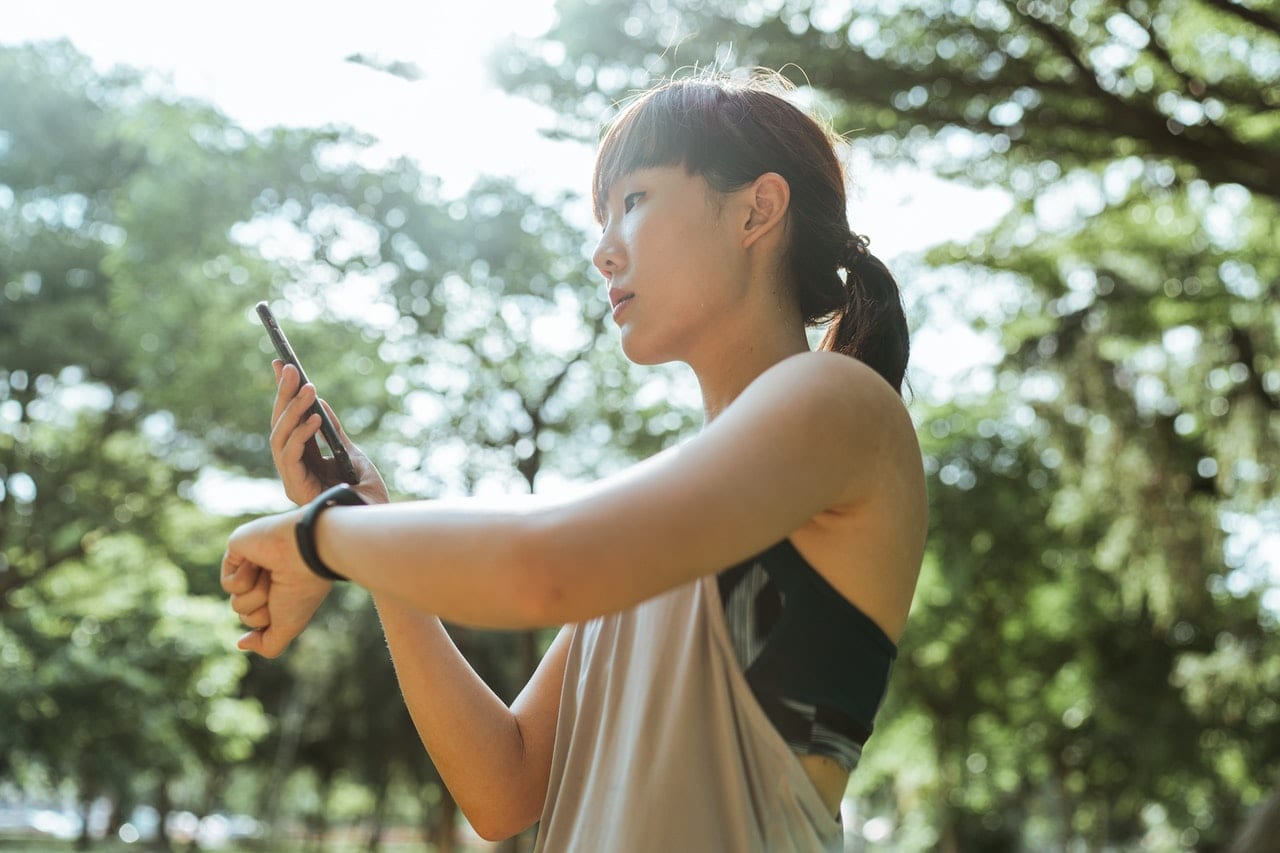 The Future of Wearable Technology in Healthcare
A recent study predicted that portable technology global sales would reach approximately $62,82 billion by 2050.
Consumers are believed to be more and more comfortable with wearing devices to track their body activities.
The quickest regions to adapt to changes and employ portable devices' tech solutions will include North America, Europe, and Asia Pacific region.
Wearable Health Tracking Technology Issues Still to Overcome
Undoubtedly, the major tech companies' two main issues are data protection and measurement accuracy. Patients are concerned about their personal data being securely collected and stored.
Plus, despite the accuracy of most devices being 80% and higher, it's still not enough to convince all the people to rely on technology completely.
What Are the Key Wearable Technology Trends in Healthcare?
Needless to say that the aging population is one of the crucial factors influencing the latest tech solutions and software development in medical field. While smartwatches were first designed as a fun and futuristic devices, the tech moguls are thinking about entering the health space by offering disease-specific features to detect a problem with the utmost accuracy. For instance, a smartwatch designed by Empatica, Embrace 2, can detect an epileptic seizure by examining the sweat level.
What is more, while fitness trackers were on fleek for quite a long period, their popularity is declining, as smartwatches are booming thanks to making common features like step counts and calories burn more accurate and offer innovative functions like non-invasive glucose monitoring and fall detection.
Eyewear technology continues to pave its way into the latest trends by broadening medical training and assistance horizons, all thanks to virtual reality (VR) and augmented reality (AR). Surprisingly, the competition is getting pretty rough with newcomers entering the field, such as Epson, Magical Leap, and Medical Realities.
A dark horse of wearable health technology is hearables. Formerly designed to enhance hearing, now the ear-worn devices offer a considerably huge number of functions: heart rate monitoring, sleep examination, steps count, calories burn count, and even brain wave analysis - this is all just a tip of the iceberg.
Finally, smart clothing and skin patches are starting to prosper in the field of healthcare. It's not surprising, as 10% of people will already be wearing smart garments by 2025. It's the new fashion and the revolutionizing way to boost patient care when constant monitoring is required.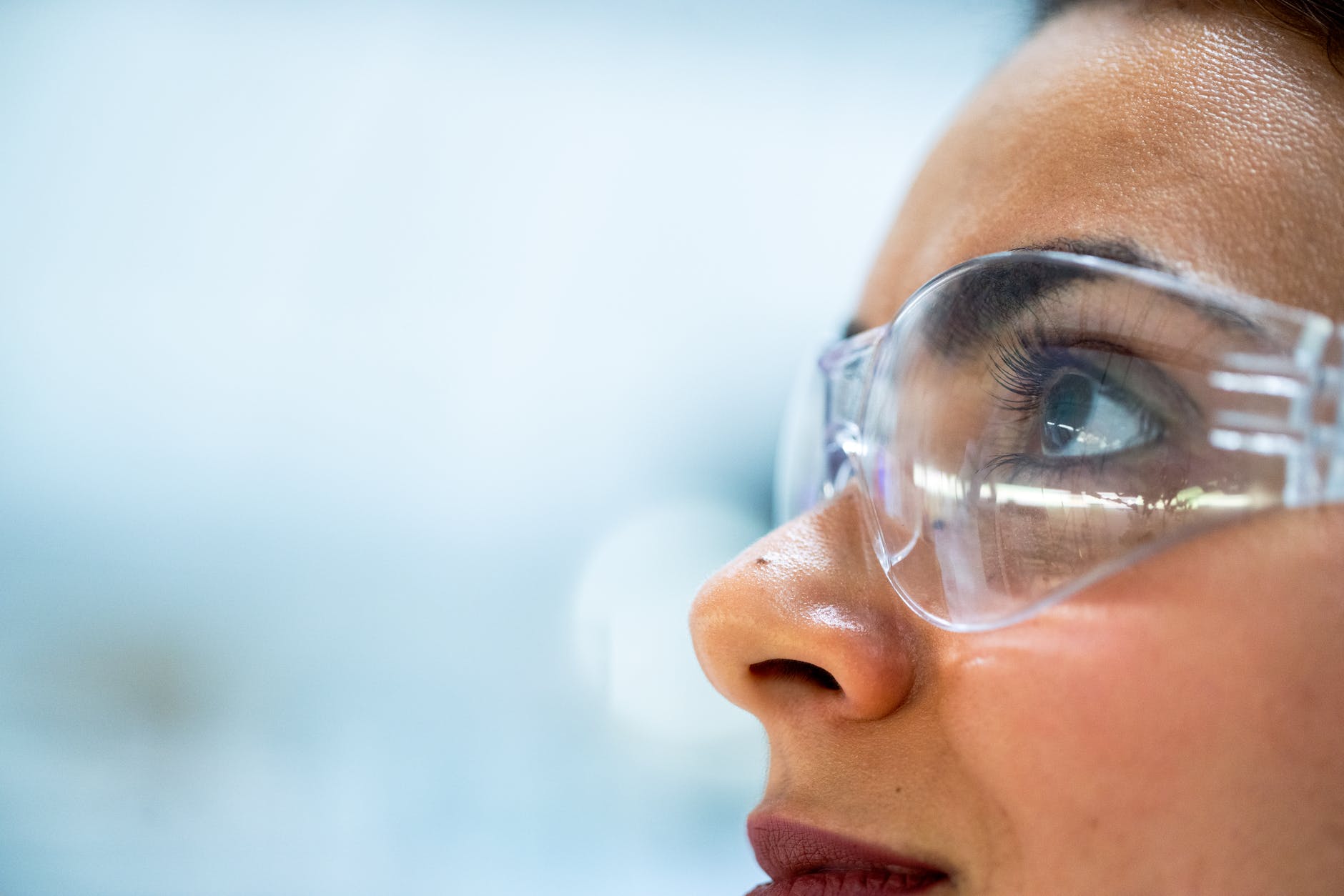 Wearable Technology Health and Fitness: Apps and Devices That Are Already Booming
The portable technology has already weaved itself into people's lives, changing the way we see health care and keeping fit regularly. Below you'll find just a few technologies that are currently booming, and their number will only be rising.
1. AVA
Uncannily accurate portable helping to track women's health, including fertility, pregnancy, weight and sleep monitoring, as well as stress examination. The recent studies confirmed its accuracy of fertility prediction to be 89%.
2. KardioMobile
An electrocardiogram (ECG) designed by AliveCor to track and diagnose heart issues. It can be attached to the back of the iPhone and Android mobile devices to monitor heart activity through chest and finger sensors to the mobile itself. Keeping an eye on heart conditions has become a manageable daily routine.
3. PIP
A lifesaver for the population being under stress all the time. A teeny device is designed to monitor your level of stress and help you calm down when needed. The device is doing so by examining the changes in your electrodermal activity and then sends the signals to your mobile app.
4. Withings Blood Pressure
Checking your heart and examining your blood pressure as accurately as your doctor will do. The secret is that the blood pressure monitor performs three measurements to provide the average and the most accurate results. Plus, the monitor sends the info via Bluetooth to the app on your phone.
5. TempTraq
A revolutionizing digital thermometer. It has a form of a soft and comfortable patch that can be adjusted to the body up to 48 hours to continuously monitor the temperature. What is more, it's connected to your mobile device to send alerts and notifications. It's gaining its massive popularity among parents, as it's easy to measure a child's temperature without disrupting a kid while manually and stressfully taking it several times.
6. BioScarf
As relevant as never before - the first scarf to protect from pollution, allergy, cold, and flu. This Bioscarf has an air filter incorporated in it. The filter will protect the wearer from the majority of airborne contaminants having a bad effect on their health.
7. Philips SmartSleep
Philips has designed a Headband to boost the quality of deep sleep. It was developed by doctors and researchers to help people struggling with sleep problems. Thanks to the sensors, the headband monitors the body activity during different sleep stages and then sends this info to a mobile app. The app will then show you the metrics and provide suggestions to make your sleep better.
The future is truly exciting — wearable technology in healthcare is just another evidence that IT solutions are shaping our world already to make it a better place to live.
We empower companies and their workforce with cutting-edge transformative solutions and data-driven insights. Are you and your organization ready to shift the mindsets and get the most out of innovations?
Talk to our experts and find out more about the topic and how your business or project can start benefiting from it today!