The digital transformation of different services gives us a lot of opportunities and enhances the quality of life. These benefits are especially useful in the healthcare industry. Technologies, their interconnectivity, and 24/7 access to the services help practitioners and their patients to connect, schedule and cancel appointments, capture their well-being, etc.
The usage of apps in the healthcare industry leads to significant innovations. This article will discuss the advantages of home health care app, learn how useful it is, and check the functions of the top applications accessible today.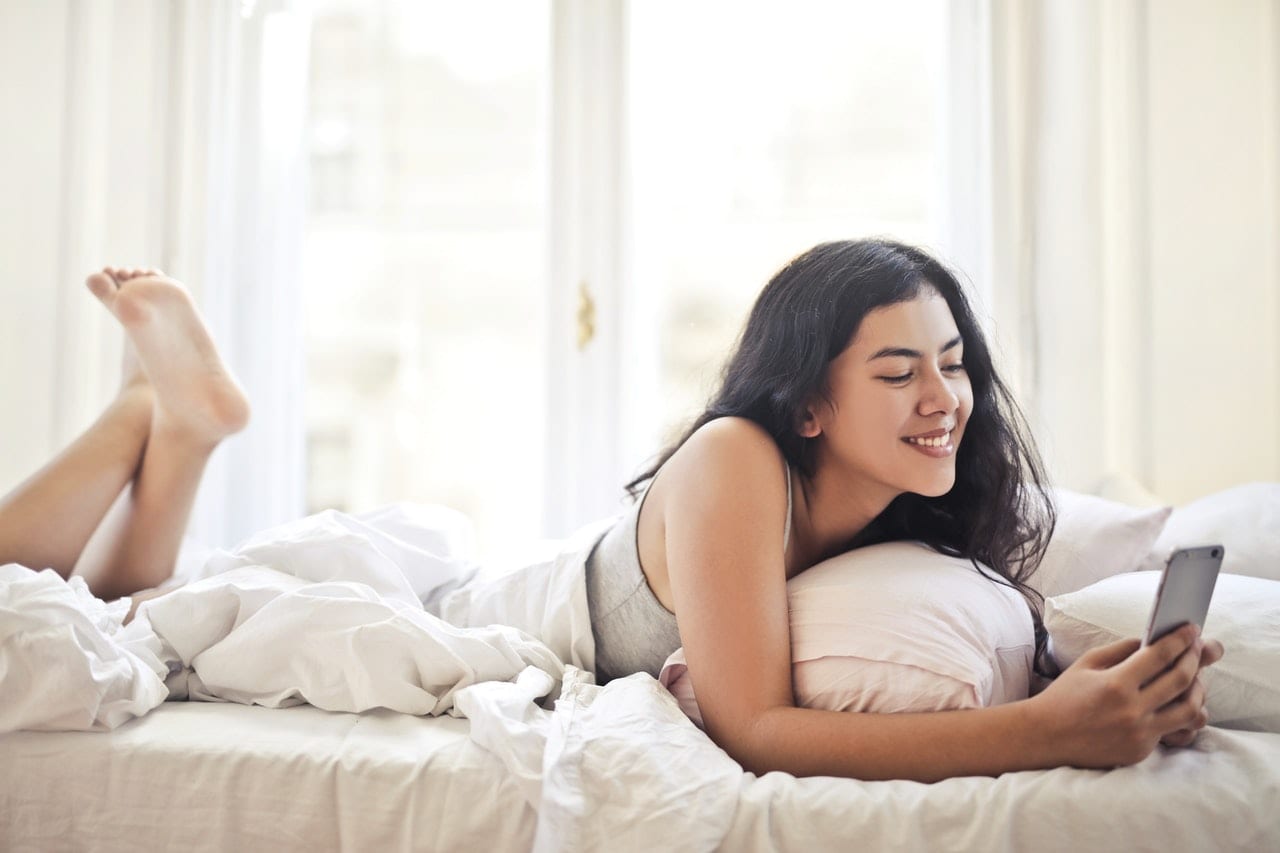 Benefits of Apps for Home Health Care
Apps for smartphones and tablets in healthcare now play an essential part in connecting patients with medical experts and helping professionals provide treatment on time or support patients with chronic diseases. The applications give med specialists a chance to follow their patients' well-being remotely and make decisions faster in emergencies.
Here is a list of the top advantages of healthcare apps:
Applications serve as a means of communication between patients and physicians. It helps people who live in remote areas to stay in touch with specialists, get consultations, and remote treatment on time.
Thanks to applications, you can schedule or cancel appointments online. There is no need to wait in lines to get an appointment. You can choose the most suitable time/date and schedule the appointment according to your agenda.
Smartphone apps catch and monitor patient's health on a daily basis. It is useful for patients who are recovering and stay at home and the ones with chronic diseases. The medical experts are able to check the state of their patients and provide better treatment based on the data they get.
The home health care app keeps records of patients' well-being, thus minimizing errors in diagnosis. Practitioners have up-to-date information and can prescribe the correct medicine online.
One more advantage of healthcare apps is that patients have personal accounts where important data is saved and stored.
What are the best apps for care providers? Check the list of the top 5.
5 Most Useful Apps for Caregivers
CareZone

CareZone application facilitates daily tasks for care providers. It helps you stay organized, coordinated, and in sync. The app has a number of helpful features:
Tracker: record important wellness vitals of your patients and capture their progress;
Journal: helps specialists to document the symptoms, make correct decisions, and share the info privately with family members;
Calendar: keeps a record of the appointments;
Contacts: have all the contacts organized and in one place. You can include the contact data of insurance providers, pharmacies, and other practitioners;
Notes: make notes of the important data and keep them secure;
To-Do-Lists: make to-do-lists not to miss anything important and assign tasks when help is needed.
The application is available for iOS users.
Med Helper

Med Helper application is helpful for care providers as it has useful and important features:
Schedule appointments: both medical experts and patients can use the function;
Pill reminder: experts know whether the patient takes medicine, is it on time. It can also alarm specialists that a patient missed taking prescribed medicine;
Vitals tracking: medical professionals get access to the well-being records of their patients;
Exportable and printable reports: report the data and share it with other staff involved in the treatment of the patient;
Multiple profiles: have access to the profiles of all your patients.
The app is available for Android and iOS users.
Medisafe

Medisafe is an excellent application that helps practitioners, pharmacies, and patients. The app is a medication tracker and has the following features:
Health journal: records well-being measurements;
Pill reminder and alarm: reminds your patients to take medicine according to the recipe;
Caregiver support;
Calendar: schedule or cancel appointments;
Medicine tracker;
Refill reminder.
The application can be downloaded from App Store and Play Market.
Caring Village

Caring Village is an organizer that makes it easier for medical specialists to interact with their patients. The app includes features like:
Messages: stay in touch with patients 24/7;
Personal profiles: receives updates about the well-being of the patients;
Calendar: schedule appointments and important tasks;
To-do-lists: list all the daily tasks, so you will not miss anything important;
Checklists: help care providers to be ready for any situation;
Notifications, alerts, reminders.
The app is available for Android and iOS users.
Alz & Dementia

The application that helps Alzheimer's and Dementia care providers to treat and look after their patients:
Has useful tips and practical advice for care providers;
24/7 assistance;
Access to training materials and caregiver resources;
The connection between care providers, where they can share their practice and give helpful advice to others;
Offline access to materials.
It can be installed on iOS and Android systems.
Best Home Health Apps Improve Patients' Health
Good home health apps help improve the patients' well-being, as they keep monitoring their well-being 24/7, and specialists regularly check the records to provide on-time treatment and even prevent serious outcomes.
Patients become more involved in the process of treatment and recovery, thus becoming more aware of their health and pay attention to it. It is one of the greatest advantages, as involved and responsible patients get well faster and learn how to support their well-being.
5 Best Apps for Home Health Care: Patients' Choice
1. Connect Care: Intermountain Health Care Home App

The application allows you to have access to the health provider 24/7. The app is on tap for both Android and iOS users for smartphones and tablets.
Connect Care helps you get in touch with Intermountain physicians any time and anywhere. This is a platform that offers:
Appointment scheduling;
Keeping a record of the vital measurements;
Storing medical records;
Online doctor visits;
The list of the nearest pharmacies;
List of doctors' profiles;
Get urgent care from highly-professional practitioners, etc.
Connect Care has proven to provide high-quality services to its patients, it is time- and cost-effective.
2. Doctor on Demand: Schedule App for Home Health Care

Doctors on Demand is another app on our list that helps patients to have an online connection with practitioners. The platform offers to connect with medical professionals via video and schedule appointments. It is important to note that people who need treatment can even contact a doctor in real-time, without any appointments.
It is a free and open app that suits iOS and Android. If you have the conditions listed below, you can get treatment from highly-qualified experts:
Skin issues;
Cold/flu;
Allergies;
Headaches;
Stress/anxiety, etc.
3. Medocity: App to Track Vitals for Home Health Care

Medocity personalizes health care experience and helps people to monitor symptoms.  Everyone has an individual account where all the necessary and important vital data is stored.
Medical experts can have access to it, or you can share it. It is helpful in emergency situations, so the professionals have all the recent data and can make decisions about further treatment remotely before they reach your home.
The app can be used to manage medications or as a reminder that will help you remember to take pills on time. Other features include:
medical summary;
messages;
care plan;
nutrition, etc.
4.Caregivers24: Home Nursing App

Caregivers24 is designed to help older adults and patients who go through recovery at home. The application guarantees special attention to its users, as medical professionals are ready to help 24/7, check their patients' conditions, and provide proper medical treatment.
Available for Android.
5. Medical ID: In Case of Emergency

Medical ID is an application that helps to keep a record of the health conditions and vital signs for emergency cases. It helps medical experts or people who want to help you to access important information about you quickly. List the conditions you have, allergies, etc., as well as add contacts of people who shall be notified in case of emergency.
Available for Android and iOS.
Healthcare is booming with innovations, thanks to the latest technologies and device availability. Nowadays, we can enhance the level of services provided, make people more aware of their well-being, teach them how to look after yourself, especially if they live with chronic diseases.
Intellectsoft offers high-quality assistance in the design and development of various kinds of healthcare IT solutions. By referring to us, you can be sure the solution provided will serve you long, integrate into your digital ecosystem successfully, and manage the data accurately.
We empower companies and their workforce with cutting-edge transformative solutions and data-driven insights. Are you and your organization ready to shift the mindsets and get the most out of innovations?
Talk to our experts and find out more about the topic and how your business or project can start benefiting from it today!