Cost-effectiveness is the key construction trend of 2021, and industry representatives are looking for opportunities to optimize the value-for-money here and there.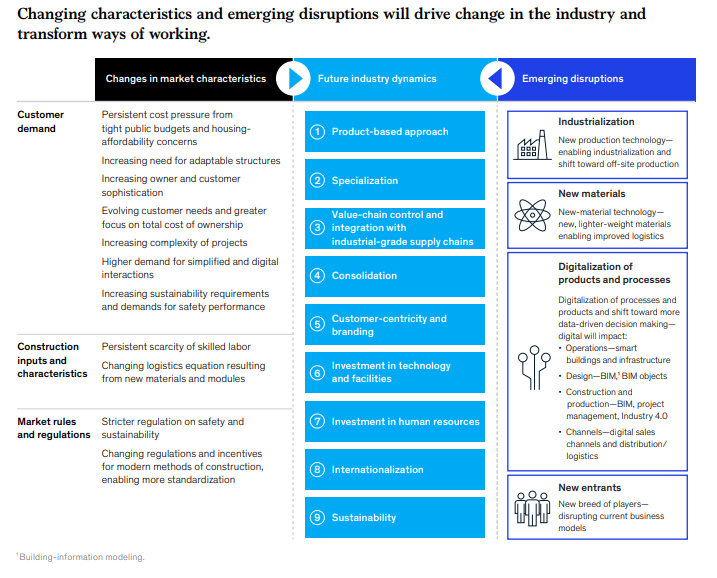 Many businesses invest in technologies to meet the growing customer demand, maintain core construction inputs and characteristics and fulfill market rules and regulations. In this regard, inspection management software is the key element in establishing the business operations that will constantly maintain high-quality standards in the next digital normal reality.
Source: McKinsey.com
In this review, we'll reveal the main features of inspection management software and show the concrete benefits of this technology for your construction and civil engineering business.
What Is Inspection Management Software?
Inspection management systems let you increase the quality of your services, including next-level asset management, detailed reporting, and transparent relations with suppliers.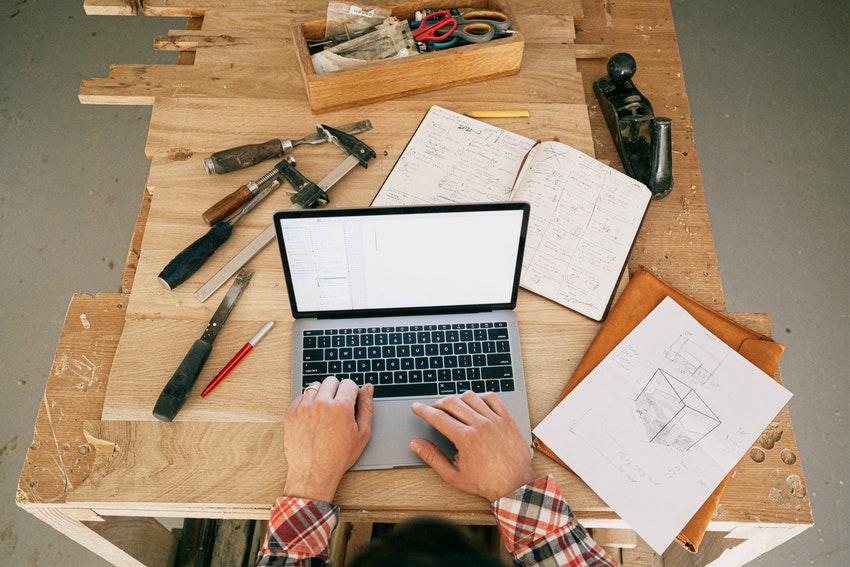 Software abilities include efficiently dealing with high-risk materials, tracking overall asset performance, and optimizing the supplier base. The ultimate goal is to optimize your business's overall cost of quality, letting you connect and cooperate with suppliers who offer the best services for the most affordable price.
Also, the software provides all the tools needed to document your inspection process. This contributes to the transparency and standardization of common quality checks.
With the technology, you can rest assured all the activities result in the quantifiable goal you've set for inspections. In short, the software enables shifting from manual inspections done for the process' sake to the standardized sequence of steps taken to guarantee you've reached your quality-related goals.
Inspection Management Software Benefits
Here, we'll reveal the set of exact advantages inspection management systems will bring to your business right after installation.
Better Planning
Among all, the installation of inspection management software enables optimization of your resources. As one of the top 8 construction software management features for business benefit, accurate planning introduces faster and more accurate digital plans for estimating project scope and cost in advance.
In practice, it means effective scheduling of inspections, not leaving all QC inspections for the last minute. Besides, the technology provides user-friendly dashboards that let you make adjustments in real-time without exchanging numerous Excel sheets.
Sticking to the Process
In terms of property management, inspection software reveals its best in creating standardized inspection checklists that guarantee accurate completion of all the performance stages.
In practice, it results in transparency and high quality of the problem detection and its prevention in the future. What's more, you can create defect lists and specifications checklists in the program to facilitate your communication with suppliers and establish the common quality standard you both can rely on.
Training Inspectors
With inspection software, you get the set of standardized practices and action lists you new inspectors can use and learn from. This way, you won't need an audit from external inspectors — your employees have all the tools needed to complete the key processes. Moreover, you can evaluate their quality and knowledge during the coaching sessions.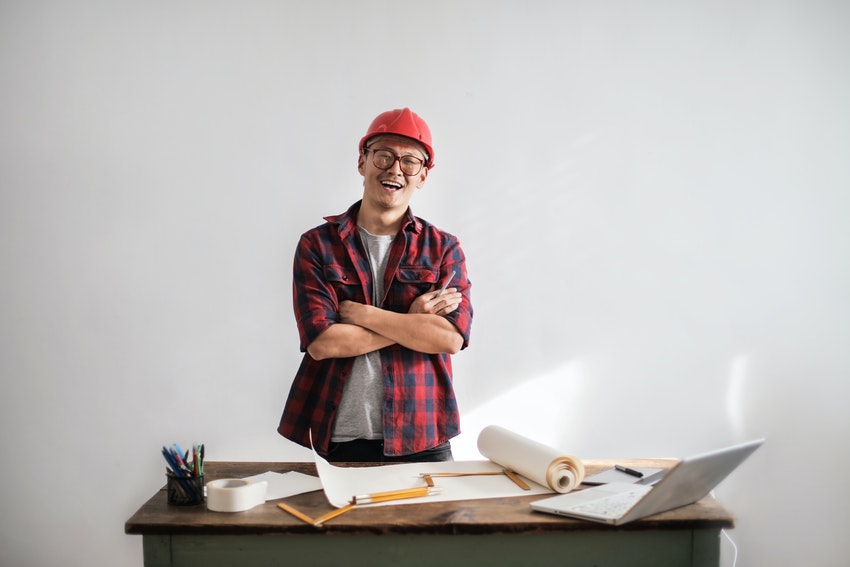 Accelerating Inspections
The software will let you automate the inspection process. In essence, this program will serve as a centralized solution that eliminates the need for manual work.
You can access all the critical documents from any device and even without an Internet connection. In addition, the software can process Big Data and scan regulatory documents faster. These enhancements result in speeding up your daily inspections and introducing more accurate compliance with rules and regulations.
The inspection management software limits the number of actions needed to the minimum, letting your business achieve the desired quality-related results faster and hassle-free.
Instant Access
Inspection management software collects all the relevant information in one place. This advantage leads to various improvements.
Your inspectors get a user-friendly dashboard with assigned inspections that already contain all the relevant checklists and standards in the task description. While dealing with time-sensitive information, you can react to current and potential problems in real-time. This minimizes the chance of making a severe mistake that was noticed too late.
Besides, the software itself serves as document storage that is more cost-effective than any other tool. In particular, it will let you collect and easily access all the papers that previously required spending a tremendous amount of resources in terms of time, logistics, and sticking to bureaucratic procedures. From now, you will reach any record needed within a couple of clicks.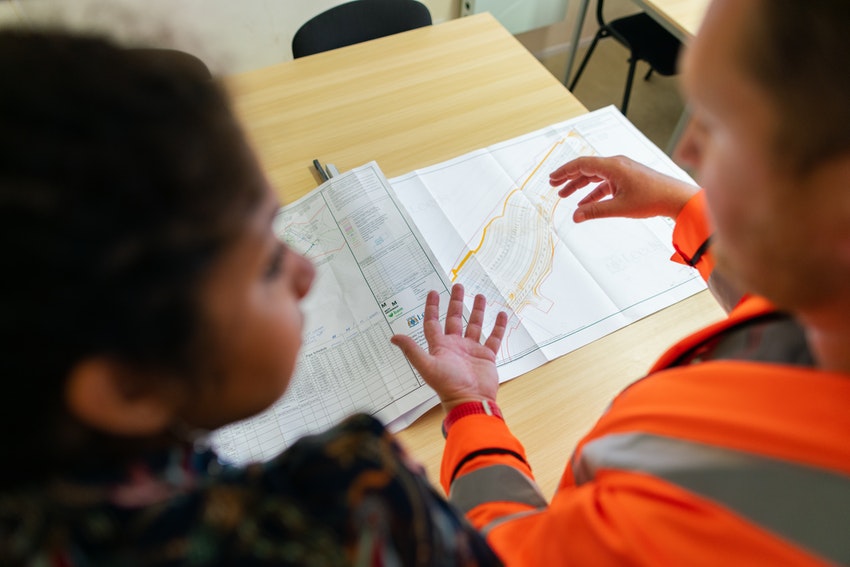 9 Main Features of Inspection Management System
Inspector module. The software should be the tool your inspectors can use daily. Here, the core functionality includes the dashboard for quick visualizations of current inspections and performance reports to see ratings and history of completed inspections.
Data module. Inspection management software requires sufficient information needed for your inspectors to cover their basic tasks. The data set includes regulatory documents, standards, templates, and other inspection items. If needed, the in-built categorization feature will group the documents to manage them easily.
Templates. Inspection management systems facilitate process optimization. For this task, the software should let you build customized templates and checklists. Alternatively, you can use pre-built checklists your development team created for the needs of construction and civil engineering industries. As a result, you'll get the full inspection protocol that can be used for different inspections.
Client management. The software should allow your clients and suppliers to create a common standard for inspections with your key stakeholders. This module lets you compare suppliers and generate reports on their assets to make informed decisions.
Asset management. As the tool for facilities management, inspection software should evaluate the condition of your assets, including the detection of serious defects and sending alerts on urgent actions needed. Precisely, this module should let you generate asset condition reports, punch lists, and final compliance reports.
GEO tagging. This module lets you collect all the evidence necessary for proving the inspection. With photographs from the locations, you can see the real state of your assets after each inspection.
Reports. Generating reports is an essential part of inspection management software. The tool provides this feature in numerous forms, including ready-made report templates, inspection reports, activity reports, performance reports, and asset condition reports. This way, your construction or civil engineering company gets the basis for total standardization and documentation of the inspection process.
Defect notifications. This feature means sending you instant alerts on the poor condition of your assets that call for immediate inspection. Combined with synchronization and adding items on the fly, this module will establish the basis for real-time and proactive inspection management in your construction or civil engineering company.
Custom modules. Each industry has its particular inspection requirements. That's why your inspection management software should have the place for incorporating features that fit your business needs.
Client Case
Intellectsoft's team has experience creating effective inspection management software. A client turned to us with the request to develop the Advanced Inspection Management Solution to facilitate the inspection process, improve the workflow accuracy and efficiency, minimize human error as well as eliminate related paperwork.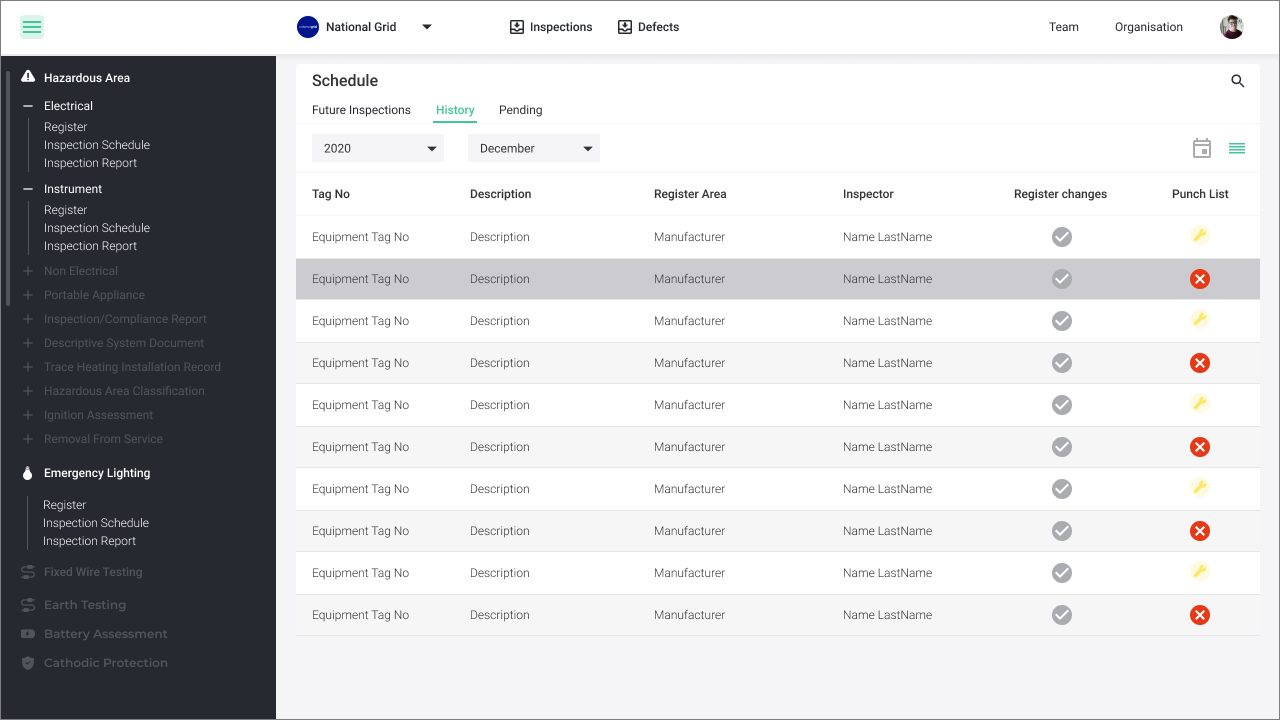 After thorough research and analysis, we started developing a product that includes the core features that were aimed at solving all client's pain points. As a result, our solution enabled the client to easily process, inspect, and export equipment inspections right on site.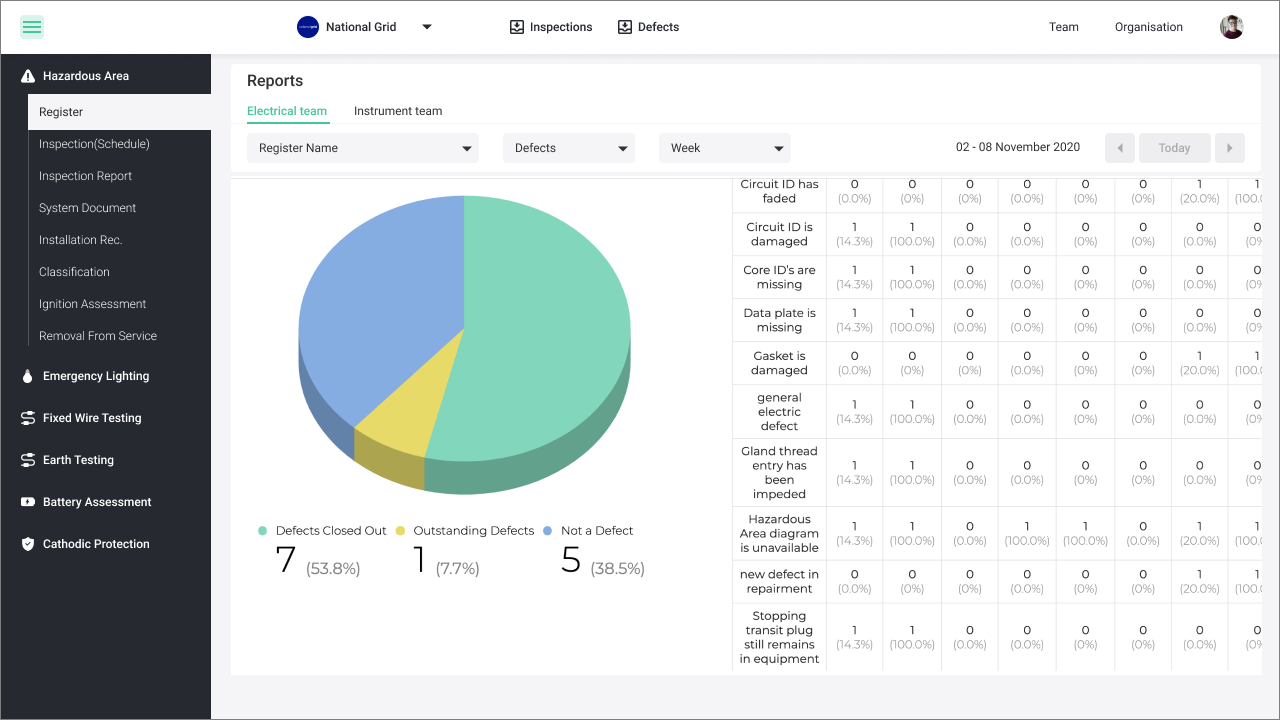 The product also allows seamless form management, creating inspection sheets, managing inspector profiles, scheduling inspections. The software we developed enables equipment maintenance management, order management, photo capture, register data manipulation, and access to stats and reports.
Start Building Inspection Management Software with Intellectsoft
Get in touch with Intelletsoft developers! We possess all the relevant skills and experience to develop custom inspection management software for the needs of your construction or civil engineering business.
In this solution, you'll get everything needed for high-quality inspections. Our tool will let you assign inspection responsibilities and frequency, work with photos and papers, take complete inspections, adopt actionable checklists, and work with handy reports.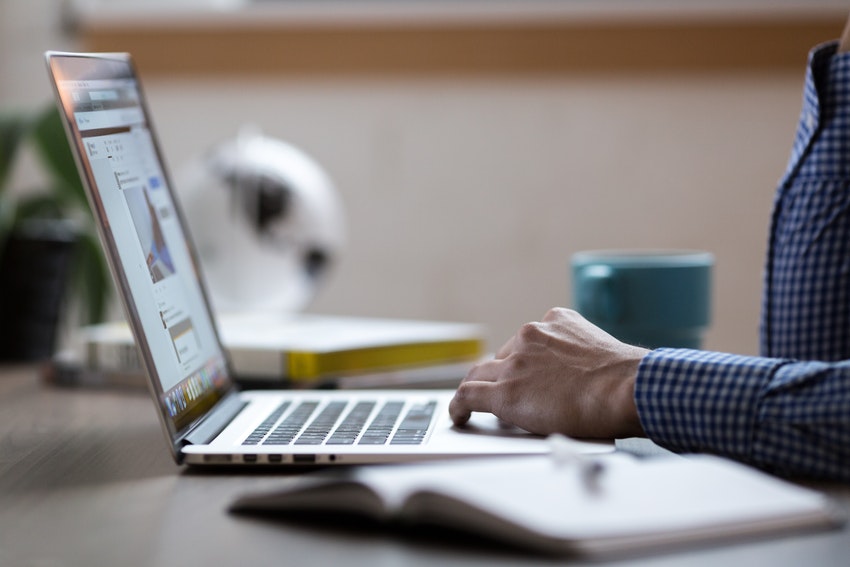 Once choosing a custom solution, you can supplement the core functionality of this program with personalized modules relevant to your industry. In our set of construction software development services, you can order the program for inspection management along with:
Construction ERP software
Construction project management software
Customer and partner portal software
Construction analytics and reporting
Project onboarding and training
Talk to our experts to get more details on our abilities to build an inspection management program for your specific needs. Let's work together on your business growth!