These days, the construction industry is in constant search of optimization and automation of its main processes. What McKinsey observers have titled "the next normal in construction" is, among others, the new set of technologies that deal with the broader ecosystem and the advanced approaches to buildings, infrastructure, and industrial structures.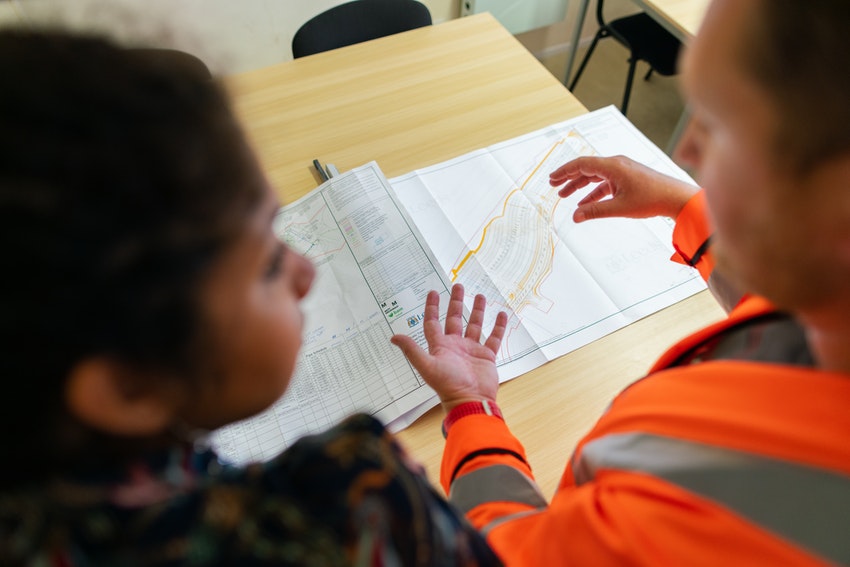 We've discussed the exact software development trends in the industry in this blog post so feel free to explore more.
Among the various digital solutions introduced, the technology for construction ERP deserves attention. Basically, it solves most of the industry problems in an advanced way.
All you need is to invest in this tool to get all the business processes carefully tracked and accurately represented in one place. If that's the service you need, check this guide and get the specifics of building ERP software for the construction industry.
What Is ERP Software?
In essence, ERP software, or enterprise resource planning, is a high-tech way to cope with basic business processes. Specifically, it assists in integrating several parts of the business within a single system interface that is easy to use and manage.
When it comes to ERP software for construction companies, the technology serves the same needs that refer to the industrial tasks.
Why Is ERP Software Important?
When it comes to exact applications of ERP software in resource planning, through a single interface, it facilitates processes as such:
Planning and strategizing,
Purchasing inventory,
Controlling sales,
Making marketing activities,
Financial management,
HR management.
In this context, ERP for construction serves as a glue uniting several corporate processes and computing systems in one place. Simply put, it lets you see everything happening in your company fast and accurately and communicate with the departments on the real and transparent data you can both refer to.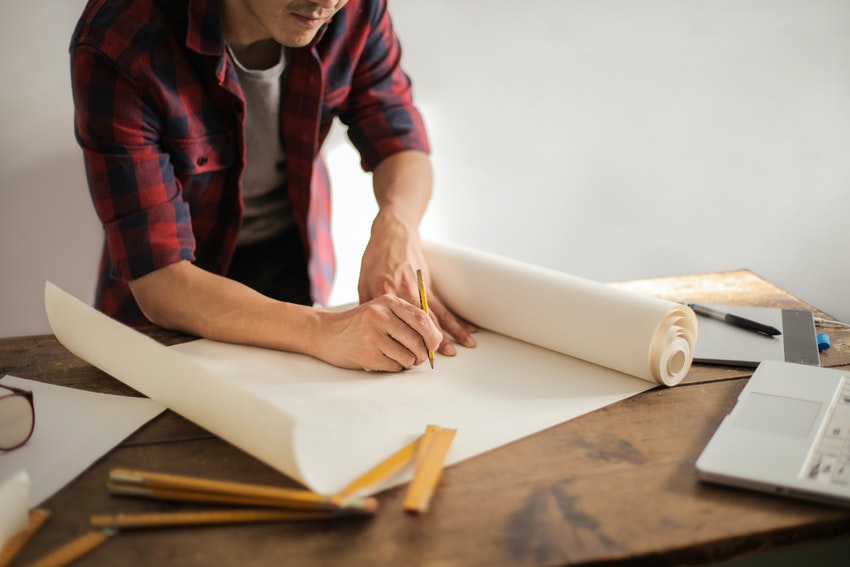 What Are the Applications of ERP Software for the Construction Industry?
Here are several most popular ways to ERP system for a construction company:
Resource planning;
Communication with contractors and subcontractors;
Financial management;
Accounting;
Communication between departments;
Project management;
Supply chain management;
Operational management.
Among all, the construction ERP software is highly useful for optimizing the costs and workload in your company. In this context, resource planning in construction management can be more effective and successful, thanks to the accurate tracking and reporting incorporated in the technology.
With ERP software, you get a high-level instrument to control your expenses and accumulate your profit.
Other applications include managing general contractors and subcontractors, finances, accounting, supply chain management, and operations. In practice, businesses in the industry use the technology for monitoring, automation, and optimizing processes. This helps to increase the effectiveness of the work and check if the results are consistently successful.
Normally, ERP software for construction companies has several features to ensure smooth work within and between departments in your company.
Considering the wide applicability of the technology, developing ERP software for the construction industry became a highly demanded service from the development companies — especially when it comes to construction resource planning software.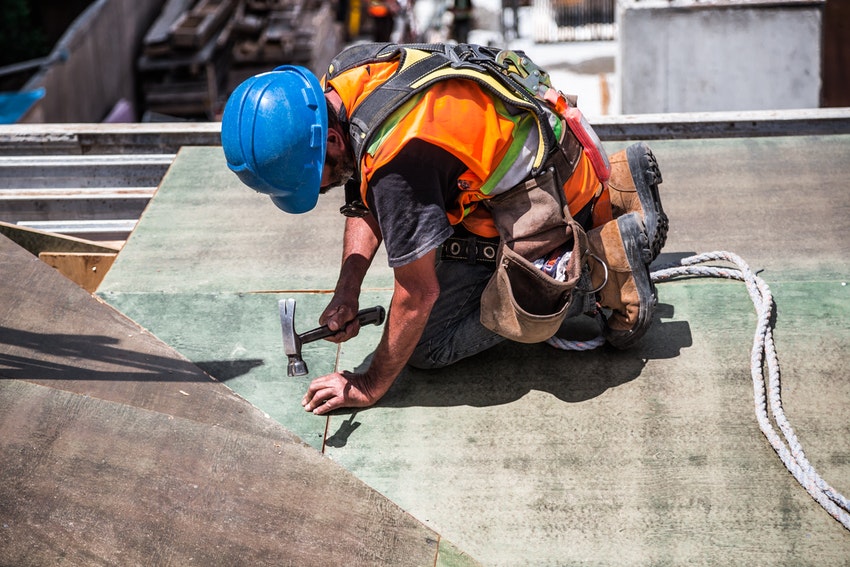 3 Main Benefits of ERP Software
Improved productivity. Once ordering ERP for construction, you can expect this technology to make everyone work better. Thanks to the provided accuracy, automation, and reporting, most redundancies and problems can be eliminated as fast as possible.
Better communication. Construction ERP software is an effective tool for linking the departments within your company. Through the applications, they can synchronize the work, fix the problems on the way, and discuss the results instantly. Moreover, ERP software is an effective platform for communication with clients.
Cost-effectiveness. Construction ERP technology affects reducing the costs associated with customer satisfaction, support activities, and fixing errors. With the enhanced accuracy and connectivity, you will save a lot and improve your corporate brand in the long run.
3 Basic Features of ERP Software
Because of different internal structures and needs, ERP solutions for construction companies get different appearances. In this section, we'll mention 3 main traits most types of construction commercial ERP software have.
CRM. The main contribution of construction ERP software is better resource management — and so, its basic feature is the program that stores all the information about your clients, marketing, and sales. By being part of an ERP software ecosystem, the CRM module is linked to the corporate computing system and provides essential data for various departments.
Project management. The key modules of construction ERP technology track the optimal level with the -time data. With this essential information from all the departments, a project manager can monitor every aspect of production and provide the needed adjustments fast.
Reporting. ERP software generates numerous types of reports. They may refer to business intelligence, logistics, accounting, finances, etc. The core trait remains the same: this module accumulates accurate real-time data and provides conclusions that are relevant to the situation and easy to implement.
How Does Software Development Outsourcing Can Help Your Construction Company in Creating a Custom ERP System
When it comes to implementing ERP for construction, you may encounter several vendors offering the service of building a custom system for industry purposes.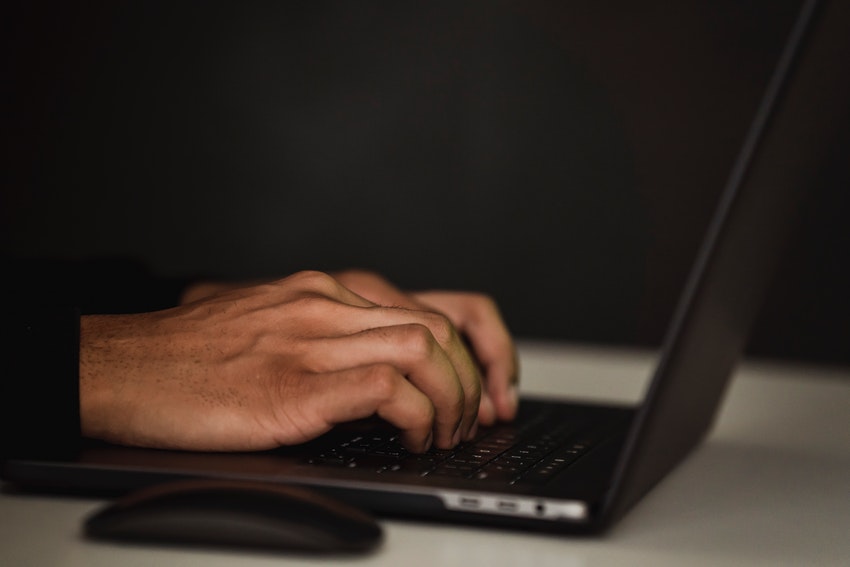 If you want to make a wise choice, consider the option of software development outsourcing. And here are 3 reasons why.
#1 It Has True Value-for-Money
In general, outsourcing is known for being the most affordable option for any software development purposes. And the construction ERP software is not an exception.
If you go for outsourcing, you'll enjoy choosing among several pricing models that include a time and material plan, a fixed plan, a cap plan, and a monthly flat-rate plan. Read our blog post for the details.
#2 You Get Access to the Time-Proven Expertise
Because of its popularity, software development outsourcing companies generally have a vast portfolio of successful cases working for various industries in different countries. Once ordering ERP for construction, you can be sure: your tech partner can complete the tasks of any appearance and complexity.
If needed, this company will get the needed external expert to complete the part your selected in-house team has no competencies to deal with. Check this article on IT outsourcing optimization cost to get more information on the topic.
#3 Your Tech Partner is Always Reachable
Caring about its reputation and the result excellence, a software development outsourcing company invests its time and effort in getting the job done.
We at Intellectsoft adopt this approach by investing in communication channels quality, guaranteeing the security of our services, and offering the most effective location models. We provide all our principles and recommendations in this blog post, and all of them are relevant to construction ERP building.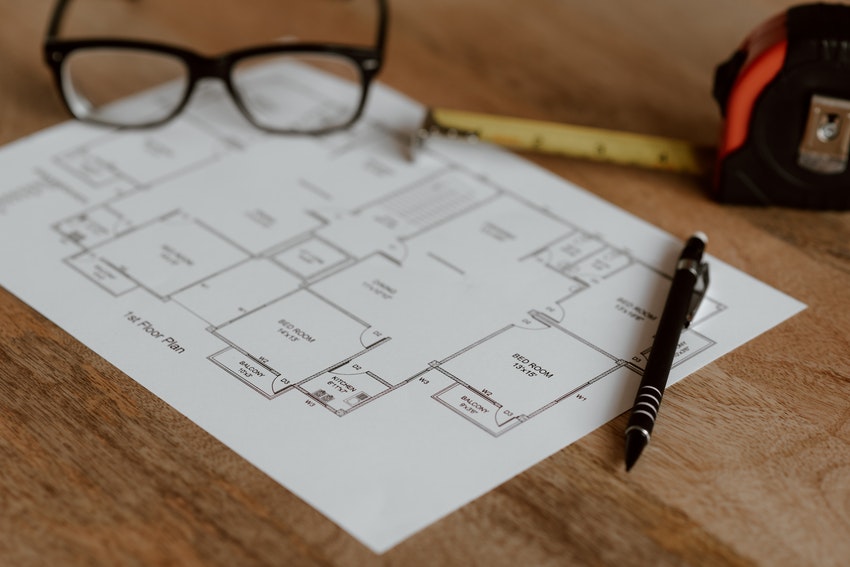 Ask Intellectsoft for Help
You can get the full range of construction software development services that include but are not limited to making ERP software by reaching us. If you need a consultation, don't hesitate to talk to our experts!
Together, we'll discuss the appearance and select the exact features to make your construction ERP software truly effective and beneficial. Let's talk now!