These days, global tech companies are experiencing a talent shortage. As the McKinsey report shows, it's harder to find employees with the needed workforce skills and the ability to work remotely efficiently.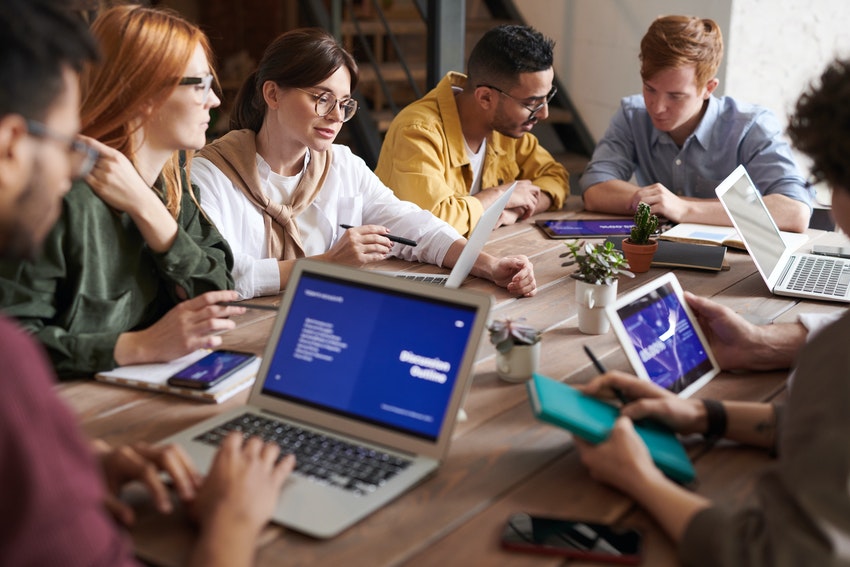 Among the concrete measures taken, these firms tend to hire, contract, redeploy, release, and build skills within the current workforce.
In any scenario, investing in software development enlargement will be a costly incentive. For reducing the expenses, it's relevant to refer to outsourcing and get external executives for a lower cost.
In the given circumstances, ODC (offshore development center) serves as an upgraded solution to traditional outsourcing and promises better operational management, cost-effectiveness, and IT expertise.
Check our guide on getting all the details relevant to the task of establishing an offshore software development center for your business.
What Is a Dedicated Offshore Development Center
Simply put, ODC (offshore development center) is a separate development office, or a corporate branch, situated in another country.
The greatest thing is access to the vast pool of talents you can hire for an affordable price and without the need to manage operational and support tasks on your own. As one of the best offshoring models, it works for any industry and corporate size — and helps you strengthen the weak positions in your business smartly and reasonably.
With a stable link to the headquarters, offshore software development services hold the brand identity and all the standards and principles of your company.
Because of this, it's hard to differentiate the result your offshore partner and your in-house team deliver. And all this comes at a reasonable cost, as you'll get the developers more than twice cheaper than building an extra development office on your own.
Offshore Development Center Models
There are 3 main models under which offshore software development can work:
Full-Time Equivalent (FTE)
In this scenario, you get a team that takes the whole responsibility for the project delivered. It works well if you need to establish long-term cooperation where the exact appearance of tasks changes on the go.
Build Operate Transfer (BOT)
This model means hiring a remote team to deliver project tasks and set up processes from scratch. BOT reveals its best for startups and mid-size companies that request keeping intellectual rights over the product made by the offshore software development center.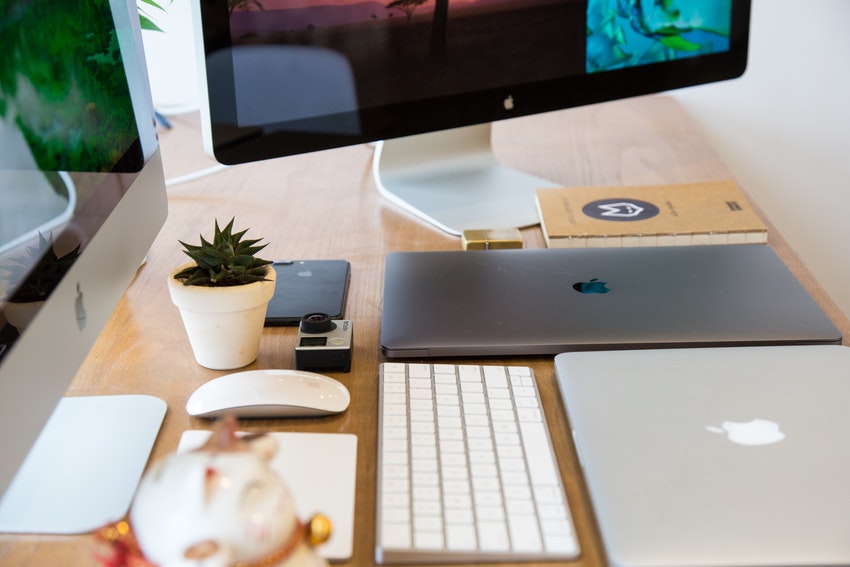 Mixed Scenario
In this model, you can hire extra IT specialists who will complete the tasks not envisioned at the beginning of your cooperation. The more dynamic your project is, the more relevant this scenario is.
Moreover, an offshore development center can operate on a contractor or customer basis. For the contractor model, you send your requirements to the team, and it completes them as the set of technical and managerial tasks.
In the customer ODC model, the remote team concentrates on coding, while the main office handles the rest of the tasks. Picking the exact model depends on the scope of tasks you have.
The Difference Between Offshore Development Centers and Outsourcing
Firms frequently choose between simple outsourcing and offshore software development services. In the first case, you hire third-party executors in any location to deliver your project, while the offshore development center is the self-managed team situated in another country.
Here are 4 main differences between these two models:
The level of dedication. Software engineers who are interested in product excellence tend to choose offshore software development to work. In contrast to developers working on an outsourcing basis, they get a deeper understanding of the corporate service and manage to commit more to the things they do.
Costs for scaling. Outsourcing is normally a cheaper option, but offshore development centers are cost-effective to expand your business smartly. The price is higher, but the return on investment justifies this slight overpayment. For more information on fundamental outsourcing pricing models available, check this blog post.
Control over the team. If you hire a sole developer, outsourcing gives you a sufficient level of control over the executor. But offshore development centers provide you with more effective tools for successful team management.
Access to tech talents. You can dedicate time and collect experience to differentiate a good developer from a bad one while relying on the outsourcing model. In the offshore software development center, you'll have a service provider with already established connections to the best IT specialists in the country. You don't need to search for them on your own.

The Typical Structure of Offshore Development Centers
Software engineers
QA engineers
Back-end developers
Front-end developers
Web designers
UI/UX designers
Technical writers
Project Manager / Team Lead
Account Manager
What's important: offshore IT services won't need operational officers. All the accounting and HR management is taken on the shoulders of your service provider.
That's why you can free your head from the micromanagement hassle and concentrate on strategic tasks and vision elaboration.
6 Key Offshore Development Center Benefits for Your Project
Cost-saving. The solution is always more affordable than enlarging your in-house team. At the bare minimum, you get tech talents from the country with lower hourly rates.
Same branding. Offshore development services need your corporate policy and standards to ensure the result is compliant with your core brand.
Domain expertise. The tech talents hired will possess the narrow expertise needed for the particular tasks your in-house team lacks. And so, you'll get the cost-effective corporate branch that will strengthen your company.
High flexibility. Offshore software development operates under a flexible pricing model, meaning you'll pay for the services needed and easily hire new team members once your project starts scaling.
Cost-effective infrastructure. You'll get an offshore office with all the facilities and equipment needed. Moreover, operational management is included in the offshore development center service by default.
Technical support. The offshore software development center guarantees constant technical assistance during the whole project delivery. Being interested in an excellent result, the team is always reachable and collects all the knowledge needed to manage the problems fast and accurately.
The Checklist of Setting Up Successful Offshore Development Centers
1. Clarify your needs
Select the exact location you want to enter to clarify for yourself the cultural specifics of your target audience and the technical skills needed for your product. The exact project requirements can be vague, as the service provider will negotiate the project scope and get the executives required only.
2. Do your research to find a good vendor
Unfortunately, not each firm can offer the full scope of services needed for offshore software development. That's why it's important to get a provider who possesses expertise in this exact service to save you time and nerves in the long run. While picking the software team extension vendor, consider the portfolio, testimonials, and English proficiency, among other subjective factors.
3. Make sure the provider knows the local market
The key to success in establishing an offshore development center is getting local tech talents in the area you're interested in. This way, you'll get a team with a deep understanding of your target audience in terms of its cultural and social specifics.
4. Make costs flexible
You'll pay only for services needed in the offshore development center model and get the bill with detailed descriptions and transparent pricing.
4. Get legal support
For signing the contract, you'll need your lawyers. Get the ones who know the national laws and can introduce the best terms in your agreement with the service provider.
5. Recruit and establish an office
Either together with your service provider or on your own, get the office space where your team will work. Also, elaborate and negotiate the candidate profile, the team size, and the equipment needed.
6. Interview the candidates
Make sure you can see the people you hire in your own eyes and agree on each team member who will work for you. This is important since the team is an integral part of your company.
7. Agree on the operational management
Decide on accounting, HR payroll, salaries, and other important terms on which your offshore development center will function. Your service provider will manage everything in the future, but you need to negotiate an accurate environment.
For more useful tips, check our recent blog post on how to build effective collaboration with an outsourcing vendor.

When Does It Make Sense to Invest in Offshore Software Development
Not each business needs offshore IT services. At the same time, their advantages are suitable for any industry and business size — that's why establishing your own offshore development center may become necessary anytime.
Condition #1. You Need Engineers with Narrow Expertise
Getting a new in-house team member is tough once you know whom you need. This way, getting talented developers offshore is a fast and accurate solution. Once you refer to the service provider, you articulate the tech stack and the technology needed, and your tech partner finds the exact specialists that can deliver the result.
Condition #2. You Need to Scale Fast
The offshore development center service solves the problem of hiring several talented specialists at once for further business expansion. This way, you can get developers native to the new market you're about to enter.
Condition #3. You Need to Delegate the Project
Hiring an offshore development center is the best way to guarantee the excellent delivery of the project you've been working on and concentrate on more important business tasks.
Working as a unified team highly interested in your corporate good, they will invest all their effort and tech expertise in the job done.
Condition #4. Project Security is Your Key Concern
Since offshore development centers operate as the corporate branch, the executives share the security standards applied in your firm. You will sign an NDA with the team and put it in a physically secure office after hiring.
Best Locations to Set Up Offshore Development Centers
Ukraine
Ukraine is considered as the top choice for setting up an offshore development center, as the experience of Grammarly, Samsung, and BigCommerce shows.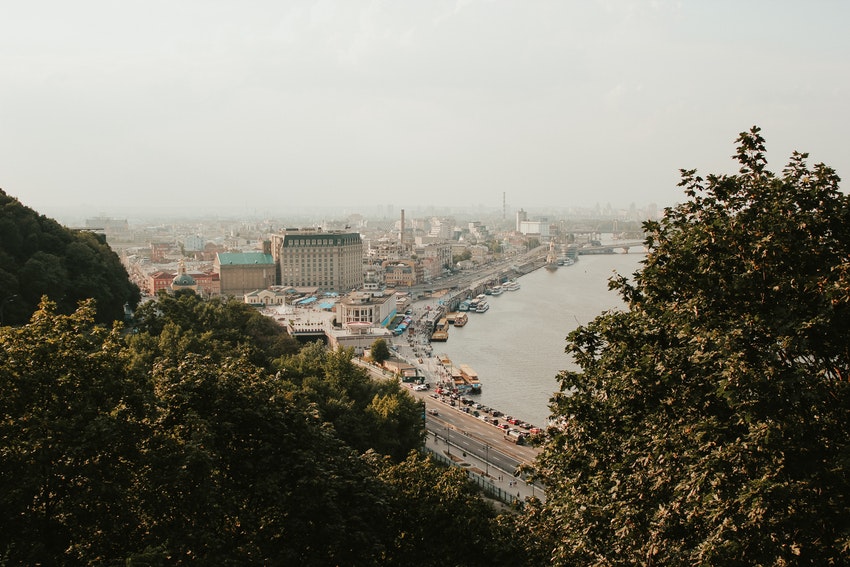 With professional education and numerous IT companies to get relevant experience, Ukrainian tech talents are highly valued in the world. Many of them join in-house teams in the companies situated in the USA and Europe, while the rest prefer to stay in the country and work in an offshore development center.
India
This Asian country is known for cheaper pricing and numerous centers already established. These factors make this location attractive for companies like Google, Adobe, and IBM. However, getting a reliable vendor is tough in India since the average service quality level is lower than in Ukraine. Moreover, the latter country doesn't possess that striking cultural differences and that big timezone gap.
China
As the second popular Asian country for outsourcing services, China is steadily getting more clients requesting offshore development services. You can consider this option seriously too, especially if you're aiming at expanding to the local market.
Romania
This Eastern European country is the choice for companies like Nokia, Microsoft, and Intel. Romanian vendors have a reliable reputation, so you can request their services too.
Find a Reliable Partner for Offshore Development Services: Ask Intellectsoft for Help
Since software development outsourcing is a risky incentive, your offshore development center should have a reliable service provider. Generally, the lack of trust, cultural miscommunication, and insufficient control are the main obstacles to fruitful cooperation with a chosen vendor. That's why the step of getting a true tech partner is so crucial.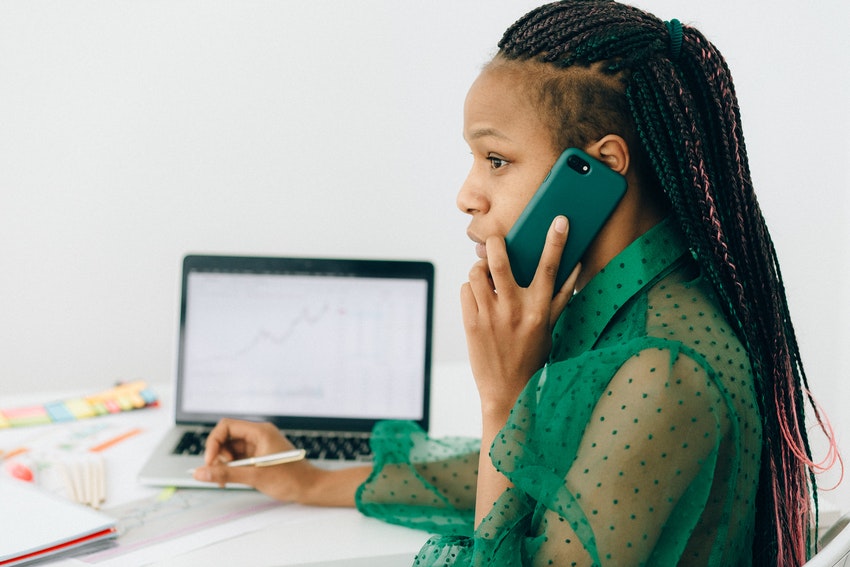 If you're searching for a company capable of offering reduced operational expenses, possesses a pool of tech talents, can introduce flexibility in pricing and scalability, and guarantees true devotion to your project, we can help.
We, at Intellectsoft, assist companies of different sizes and working in different industries with our outsourcing services. Check our option to request a dedicated development team and talk to our experts to find out more about the offshore dedicated center solution. Let us be your true tech partner who will help your business to start benefiting in the long run!