Having a wise corporate strategy is integral for the success of any business. Nowadays, modern companies are confronted with uncertainty as new advanced technologies emerge and trends change pretty fast. To keep up with the competition and survive among other companies present on the market, businesses across various industries choose to digitize their processes with the help of outsourcing to minimize risks, boost their performance, and provide top-notch experiences to clients and employees.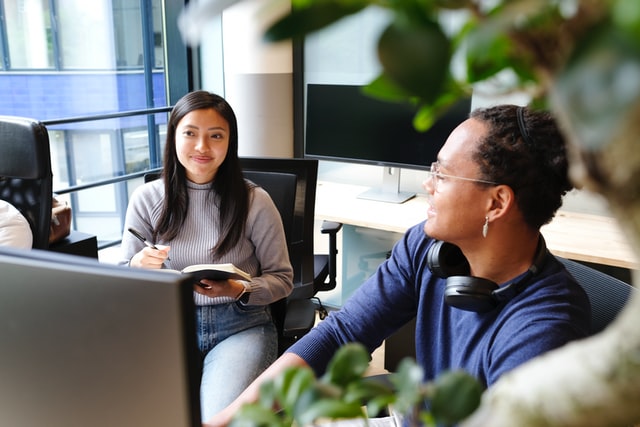 IT outsourcing strategies are key enablers of the sustainable competitiveness of companies engaged in technology-intensive business. As a result of a successful outsourcing experience, the company can reap the benefits of enhanced dynamic capabilities, market-oriented innovation, strategic flexibility, agility, and increased efficiency.
The cooperation between an outsourcing company and a business will result in the development of dynamic capabilities related to knowledge management routines such as learning, sharing, integration, and reconfiguration.
In the article, we will dive into strategic outsourcing services, their advantages, and disadvantages, as well as will showcase the best practices for developing a well-performing outsourcing strategy. Let's get started!
Facts About IT Outsourcing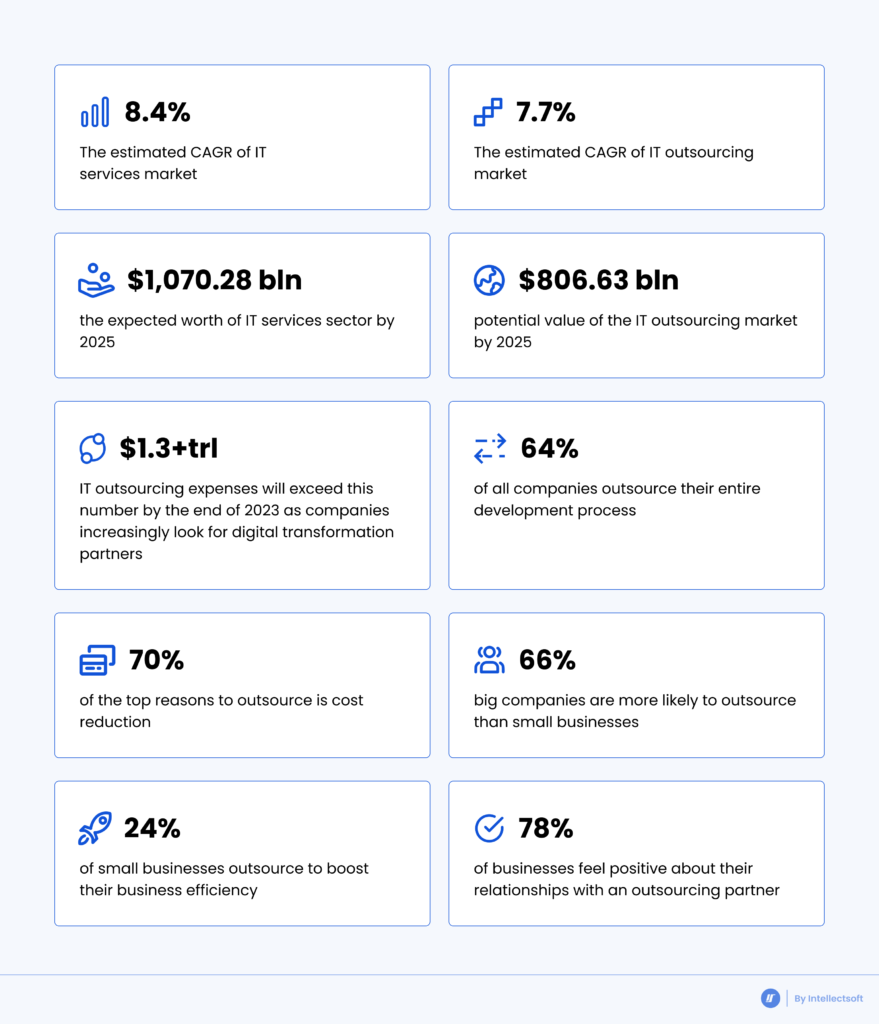 What Are the Outsourcing Strategies? 
Outsourcing means finding and hiring a third-party service provider to deal with certain tasks that are beyond the capabilities of the in-house team. Recently, the practice of working with external resources has grown into a trend as it brings a number of benefits to the outsourcers.
Strategies of outsourcing are an outsourcing plan built on the analyses and assessment of the functions that should be better performed by an external service. It means that the company defines tasks that are hard or impossible to perform with its own resources and starts searching for companies that have all the necessary tools and qualified staff to deal with the task within the stated time frame.
The same goes for outsourcing strategies, as IT companies work in different directions within the field and might not have all the means to complete certain operations or implement new technologies on their own.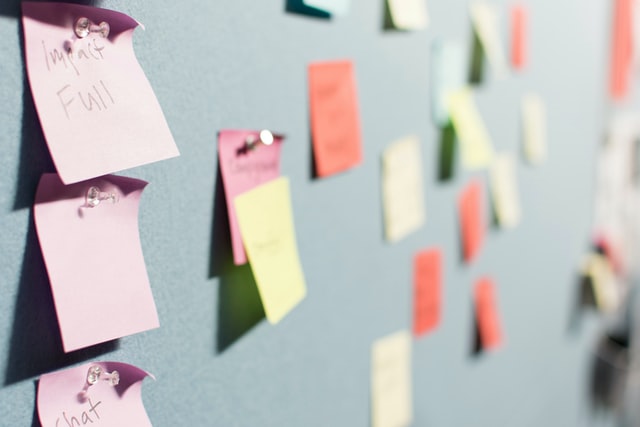 Types of Outsourcing: What Is the Difference?
Over the years, outsourcing strategies have developed and grown into different types that have specific purposes.
Outsourcing can be divided into:
Onshore – you are looking for third-party services in your own country
Nearshore – hiring from the neighboring countries
Offshore – working with distant countries
In addition to this, outsourcing strategies are usually grouped into the following categories:
Professional Outsourcing: your company lacks mobile app developers, so you decide to outsource the professionals who can fill in the gap and provide their services.
IT Outsourcing: nowadays, small or large companies in any field have IT needs (infrastructure, software development, maintenance, support, etc.). It's usually cheaper to contact a third-party IT service rather than build your own to deal with certain functions.
Multisourcing: this strategy means hiring IT services in combination with other business functions.
Manufacturer Outsourcing: if you want to produce products under your brand, you might look for a company (manufacturer) that already has all the necessary equipment and is capable of providing you services.
Process-Specific Outsourcing: means hiring an outsourcing team that specializes in a narrow or specific service.
Project Outsourcing: you have too many projects, and you cannot complete all of them, so you look for a company that will deal with one or a number.
What IT Services Are Usually Outsourced? 
Before you start building your outsourcing strategies, it's important to also understand what IT services can be outsourced. It will enable you to request the relevant set of services that will help you achieve desired results within a shorter time frame. The most widely outsourced services it's possible to name:
Web development
Application development
Custom software development
Mobile app development
Product development
Website or app testing
Application maintenance and support
Database management
Infrastructure management
Disaster recovery
Data Center management
Data cloud storage
Web security
Steps to Develop an Effective IT Outsourcing Strategy
Here are some hands-on tips that will help you to build a winning business strategy for IT outsourcing needs.
1. Define Your Outsourcing Goals
The first and most important step in developing an outsourcing strategy is clearly setting up your goals and expectations. You should clearly define what type of software you need, what challenges it has to solve for your business, and how fast you want it to be done. Gather all the information and requirements into one document that you will use as a guide.
2. Choose Reliable Outsourcing Partner
The market is overflowing with outsourcing companies so your main task is to choose the best-matching partner for loyal and long-lasting collaboration. Do some research and trim down your list to a couple of options. After that, check out carefully their websites, and don't forget to take a look at their clients' reviews on external sources. Also, you can contact them and describe your project to see which company offers you the best price and conditions.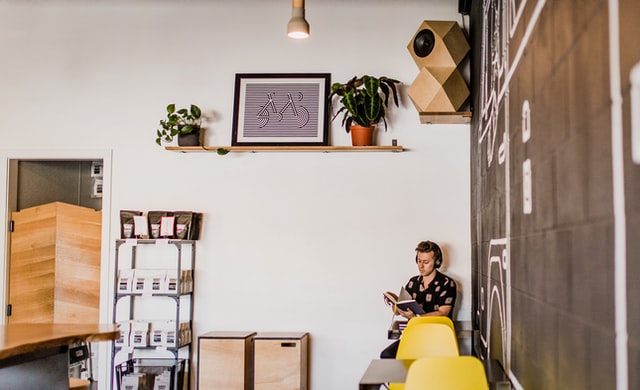 3. Pick Matching Engagement Model
There are 3 main engagement models — the dedicated team model, the team extension model, and the project-based model. We highly recommend you get familiar with all of them in order to understand which one fits your needs and is the perfect choice for you. However, if you don't know what decision to make, you can also contact your outsourcing partner and discuss all possible solutions for you and rely on their expertise and advice.
4. Plan Your Budget
Now, once you are halfway to success, it's obligatory to calculate the project budget and understand how many financial resources will be needed to finalize the idea. It's crucial to also take into account also all the potential hidden costs and risks that can happen during your collaboration and plan your budget accordingly. Software development processes can often be very unpredictable so in order to stay antifragile in the process, it's better to be ready for different financial outcomes.
5. Actively Track Outsourcing Progress
Once the development process is started your core task is to closely manage all the software development steps and track all progress. Taking into account that the outsourcing team is usually located in the vendor's premises, you will have to learn to manage developers remotely and track their productivity and effectiveness with no opportunity to see them in person. Use management tools, set clear tasks and expectations, and always stay open to communication to make sure that your team and outsourcing colleagues are on the same page.
6. Build Strong Communication with a Vendor
As we mentioned above, managing a remote outsourcing team is not always easy. Therefore, it's your responsibility to establish robust and timely communication with a vendor and a remote team to avoid potential risks and miscommunication. Set up a schedule of video conference calls, and organize chats for all team members. We also recommend you schedule face-to-face meetings with each team member individually to communicate project details clearly and make all the processes smooth.
Primary Advantages of Strategic Outsourcing
External cooperation brings a number of advantages of outsourcing strategy as the company can build a wide network of competencies linked by outsourcing contracts, from which necessary functions such as raw materials, components, and systems can be outsourced.
The company can build strong relationships and partner with external services to work on certain projects or tasks on a regular basis. It gives a chance to exchange knowledge and experience between the companies, build tight, professional relationships, and develop the managerial and communication skills of both teams.
In addition to this, strategies of outsourcing can offer such advantages as: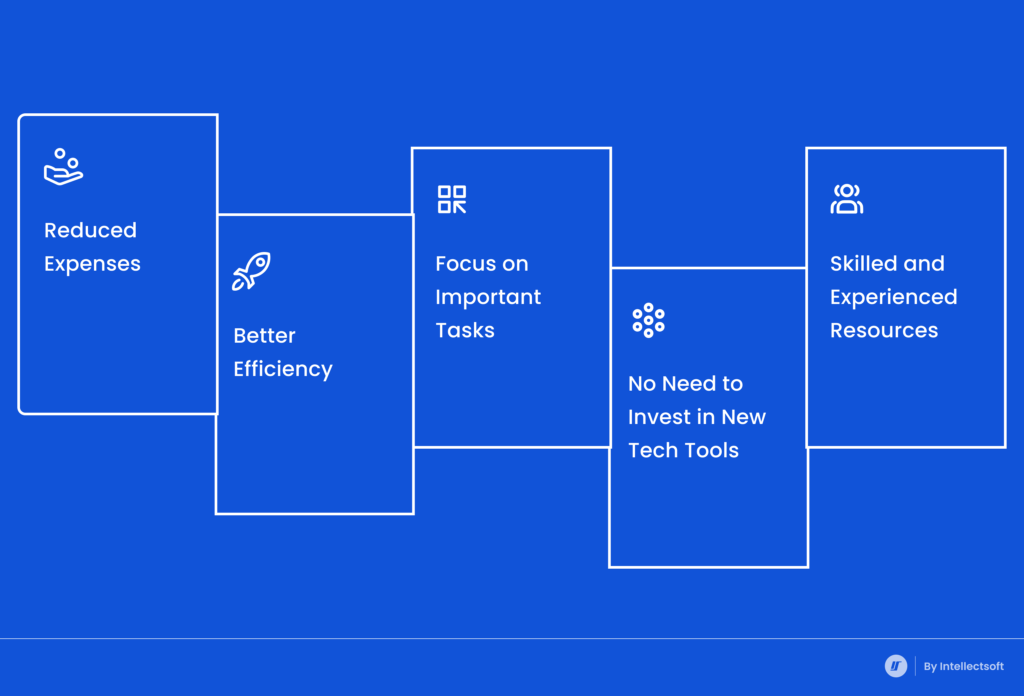 Reduced Expenses
It is one of the most prominent advantages of outsourcing. It is common practice to be based in the USA or Western Europe but hire teams or individual specialists from Asian countries, India happens to be the most popular one. There are companies that offer their services at a lower price in comparison with the US and EU companies, but they have proven to be of high quality.
Better Efficiency 
Outsourcing results in higher efficiency, as you hire experienced teams who can deal with complex tasks and can provide the most effective and suitable solutions for your company. As they have a good understanding of the field and years of experience, productivity, and efficiency increase.
Focus on Important Tasks 
Outsourcing services will take care of the issue you are facing at all stages of the process. The CEO and managers of the company would be kept in the loop but they will not be required to perform any of the tasks related to the project. Thus, it gives them an opportunity to work on the other important aspects of your company's development.
No Need to Invest in New Tech Tools 
Outsourcing service takes all the responsibility for the infrastructure and technologies. In most cases, they already have all the necessary tools to work on your task.
Skilled and Experienced Resources 
Outsourcing saves your time spent on recruitment and training of the specialists for the in-house team. Companies that provide outsourcing services have highly-qualified, experienced, and educated experts who will be able to complete the project.
It follows that outsourcing is also time-effective, as you do not have to spend years searching for the candidates and growing the specialists you need to support your business growth and development.
Main Disadvantages of Strategic Outsourcing
Though advantages of strategic outsourcing are prevailing, it still has a few disadvantages that you need to keep in mind as well. Among the top challenges that companies encounter while outsourcing are data security concerns, disaster recovery issues, as well as potential problems with data ownership.
In addition, it's not that easy to maintain communication while outsourcing as usually, you are going to be located in different countries and even on different continents with the big time-zone difference. In its turn, it can create slower response time, potential misunderstandings, as well as a language barrier.
In case you collaborate with a reliable outsourcing partner you will manage to easily avoid these issues. Finding the cheapest vendor is not an option if you want to receive quality services.
Keep in mind that it's paramount to check the outsourcing service before you have a contract with them. It should be a company with a good portfolio and customers' reviews. It is recommended to contact previous customers in order to have a better picture of the company and make sure they have a good reputation and provide excellent services.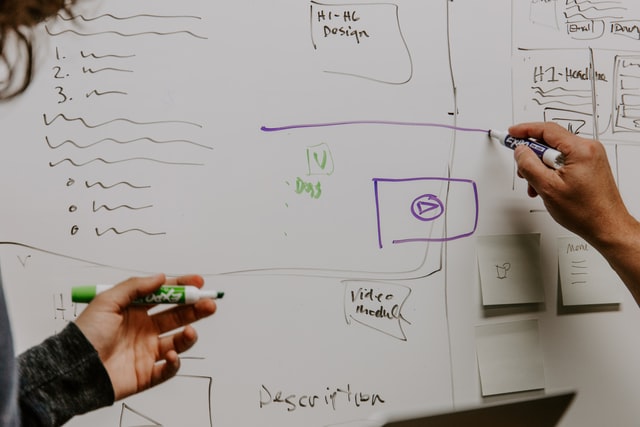 Strategies for IT Outsourcing: Things to Know
IT outsourcing strategies require the cooperation of several departments (legal, HR, operations, etc.), and the outcome depends on unified work and a clear business plan. Usually, organizations have only one goal for this strategy: to get the best technologies at the lowest cost. But it can lead to failure, and it is essential to take into account the tips listed above.
First of all, it is essential to have clear objectives, and your team should understand them. Another critical issue in external outsourcing is communication. Companies should make it simple and clear for both parties to understand the requirements, terms, and conditions of the cooperation.
Best Practices for Implementing Successful IT Outsourcing Strategies
It cannot be said that there are bad or good outsourcing strategies. The success of outsourcing depends on a number of aspects that every company should think of before hiring external services. Although IT outsourcing strategies described above have different goals, they all have the same structure. Thus, there are certain steps to follow in order to make it successful.
Outsource the right things for the right reasons: do not only fall for a cost-driven strategy but make sure that both outsourcing and your business strategies are aligned.
Define what you expect: develop a sound business case that outlines the business value of outsourcing and how this initiative supports your company's objectives. In addition, develop an achievable and realistic plan for the end product you and your outsourcing partner can rely on.
Prepare the documentation: in order to make the collaboration between you and an outsourcing partner effective, you need to prepare all the relevant specifications and requirements to proceed with the development right away. At the end of the article, we have prepared a quick checklist that will help you make sure you have all the necessary documents ready.
Choose the right vendor: the vendor should suit your needs and be capable of completing tasks of any complexity. Take your time and research the company's reviews on the Internet as well to see what their previous clients say about them. Also, do not underestimate your in-house staff and make sure that senior management is involved in the process.
Pick the best-matching outsourcing engagement model. There are three main different approaches to collaborating with an IT outsourcing company so research each option. Before you make your final decision, it's crucial to know what financial resources you are ready to allocate for the development process. Once you know your budget, you will be able to choose the right engagement model that will help you get all the work done that will fit into the budget that is most suitable for your team.
Create an effective contract: it should reflect strategic goals and clearly define expectations for the vendor and the company. It's the legal basis of your partnership so pay close attention to this aspect.
Track the process: make sure that you are getting what you have paid for. Reporting on the project's progress and transparency are extremely important. It would be highly recommended to clearly define your KPIs so you can easily track your progress and make sure everything is done in a timely manner.
These are the aspects that companies should keep in mind in order to outsource external services successfully.
Bonus: Checklist for Outsourcing Efficiency
Before you even consider outsourcing your software development services, it's important to go through the preparation stage. Make sure you can answer the questions below.
Are you and your team clear about the main task or project that you are planning to outsource?
Do you have all the documentation ready such as an outline or manual describing in detail your future project? Make sure it contains the following information:
Specific task/project description
Main technical requirements
Description of a customer problem that you want to solve as well as the possible solution
Expected results
Overall project budget
Deadlines
Technical skills that you are looking for
Who will be responsible for managing the whole development process and being a contact point with an outsourcing vendor?
Once you have all this information ready, you can establish your collaboration with a software outsourcing company. It will help your partner quickly and easily understand their primary task and start the development process as soon as possible to deliver the quality results you expect.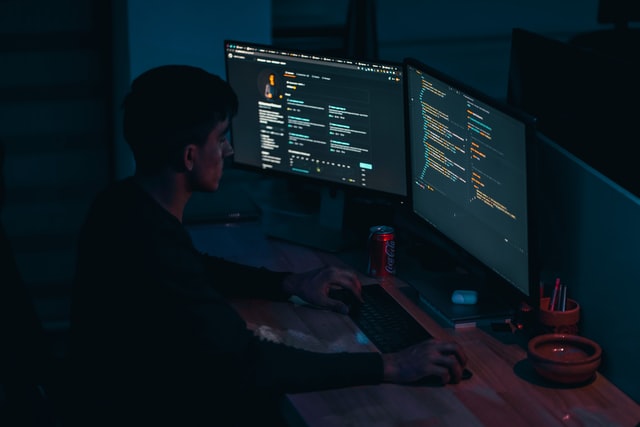 IT outsourcing strategies: Bottom Line 
As you can see, outsourcing is a very cost- and time-effective option when it comes to software development and digitization initiatives. However, it should not be treated as an easy path to take.
In order to make your collaboration with a chosen IT outsourcing strategy partner, you should take your time for the preparation stage. Having a clear and effective outsourcing strategy will help you make your staff augmentation initiative successful and will bring you a number of business advantages.
If you are considering hiring a skilled and experienced development team you are in the right place. Intellectsoft is your #1 software development outsourcing partner with more than 15 years of experience on the market.
Our extensive expertise includes both, short- and long-term partnerships with Fortune 500 companies and other international organizations. We work across multiple industries including healthcare, construction, fintech, logistics, and others. We offer a wide range of services including IT consulting services, enterprise application development, mobile, and web app development, and so on. Check out the full list of our services here.
Intellectsoft has gathered the best industry professionals to help businesses maximize their growth through digitalization. Take a look at the top prominent client cases to evaluate the tech solutions we built.
Don't hesitate to talk to our experts today to find out more about the topic and how your business or project can start benefiting from it! We have dozens of qualified professionals with relevant experience who can help you not just with defining your IT outsourcing strategies but also be instrumental in building an innovative solution that will ensure your ultimate growth.
FAQ
Why consider outsourcing?
Outsourcing is a powerful and cost-effective solution that enables businesses to receive quality software development services from a trusted partner. Not all companies need or can afford to hire an in-house team of developers. In this case, outsourcing is a game changer.
By choosing a reliable partner, you get access to a wide talent pool of experienced professionals with different levels of seniority and tech skills to choose from. Your main job is to identify clearly your needs and requirements and your outsourcing partner will take care of the rest. As a result, you will get scalable software or applications that will help your business grow exponentially.
What are the costs of outsourcing software development?
The first thing to mention is that outsourcing is the most budget-saving option when it comes to software development. Hiring in-house developers is extremely expensive as it's also associated with extra costs on office space, hardware, insurance, vacation leave, training, and so on. However, if you need to build a custom application or software to digitize your business and take your processes to a new level, outsourcing is perfect as it allows you to receive quality results for the most adequate price.
It's difficult to predict the project costs as the final price depends on multiple factors starting from the industry you work in, finishing with the technologies you want to use, the project duration, team composition, etc. Even though only your outsourcing partner can come up with a project estimate, it's going to be up to 40% less expensive than hiring an internal team.
How to come up with an effective outsourcing strategy?
Developing an effective outsourcing strategy is a very important task that requires your full attention and effort as it will define the success of your project. In order to develop a winning strategy, it's paramount to clearly define your business objectives and understand what final product you want to receive.
Once you are ready, the next step is to choose the right IT outsourcing partner and pick the most suitable engaging model with them. Then you have to plan your budget to understand what to count on in the future. These are basic steps to come up with a great strategy for outsourcing.