Inc. 5000 is the authoritative list of the fastest-growing private companies in the United States. This is one of the most prestigious awards in the country and it's a huge honor for Intellectsoft to get on their listing as it represents the hallmark of entrepreneurial success. Inc. 5000 is considered as a distinguished award that celebrates innovations and entrepreneurial leaders.
Intellectsoft has a great privilege to get on the list of the 250 fastest-growing companies in the New York Metro Area in 2021. This prize ranks companies across various industries by their overall revenue growth over the three-year period.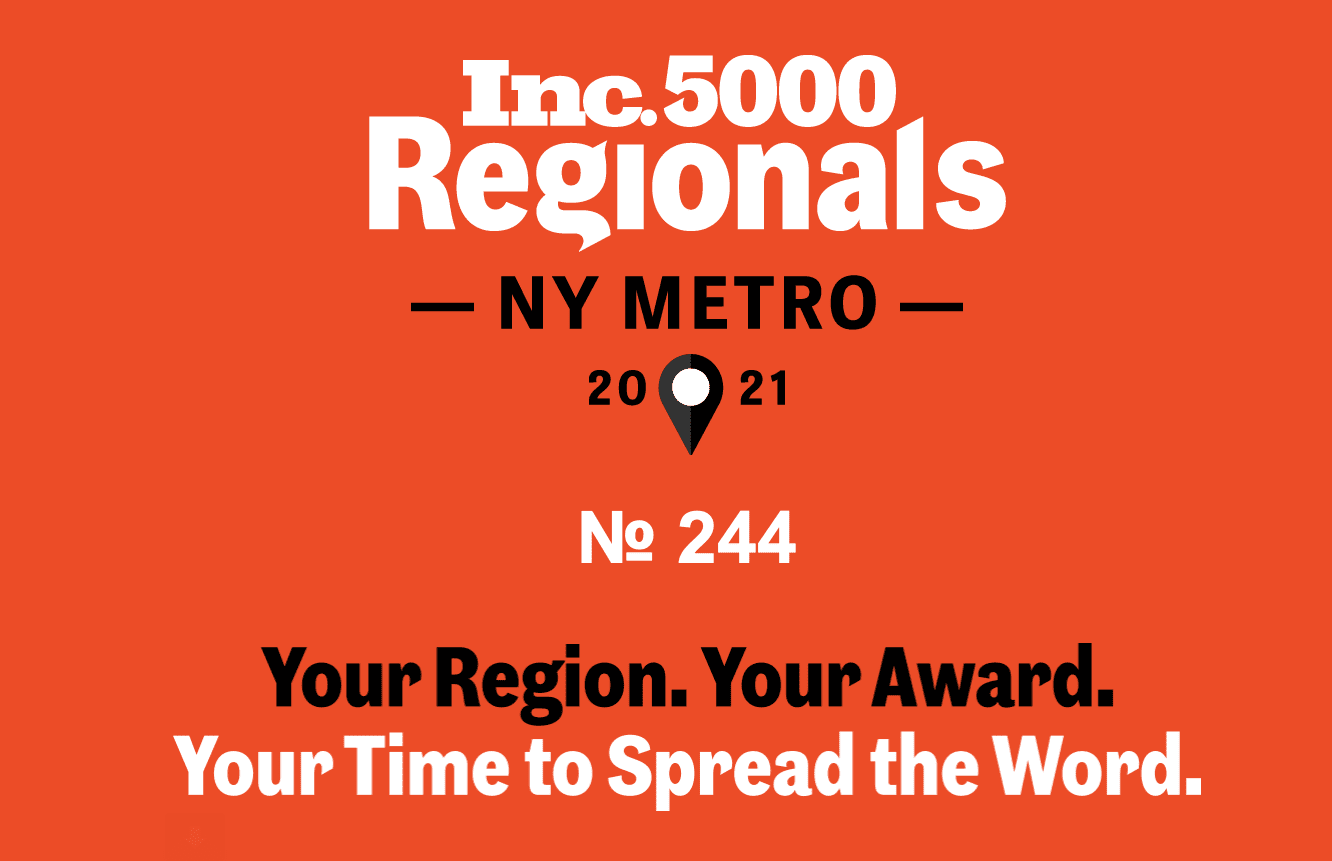 Intellectsoft is a digital transformation consultancy and software engineering company that provides cutting-edge solutions for global organizations and technology startups with 5 offices worldwide including our office based in New York. Therefore, our team was eligible for this regional award.
It's worth noting that our company has managed to achieve 37% growth over the last few years and is now recognized by such a reputable resource as Inc. 5000. Our team put a lot of effort into delivering value and quality services to our clients throughout the world while creating a top-notch reputation as a reliable software development company.
Intellectsoft is already 14 years in operation and collaborates with small companies and large enterprises on creating high-end software solutions to improve operational efficiency, enhance customer satisfaction, drive more revenue, and take businesses to the next level through digitalization.
Our team has successfully delivered amazing solutions for Fortune500 companies, and such renowned giants as EY, Jaguar, Harley Davidson, Nestle, Eurostar, Lang Rover, Guinness, and others.
Intellectsoft's professionalism and industry expertise has been recognized by Clutch, TheManifest, Digital.com, and ITfirms.