These days, the hospitality industry is using a wide range of tech services due to the increased safety concerns and the rise of remote activities.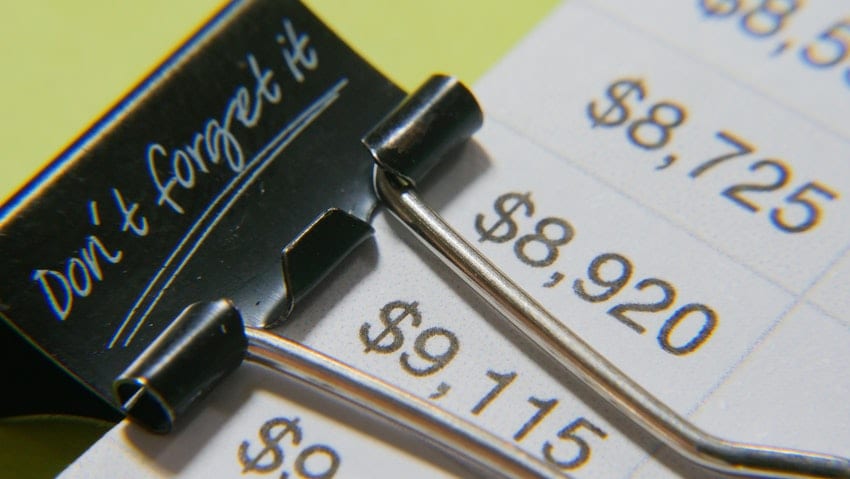 As our guide on top hotel technologies of 2021 shows, improvements like increasing customer comfort, service optimization, workflow automation, and smart marketing are gaining momentum.
That's how smart rooms, mobile keys, and blockchain solutions appeared and became widespread.
However, you need money to install all these up-to-date technologies. In the given circumstances, revenue management systems can assist grand hotels and boutique guesthouses alike in generating more funds.
The core value of this technology is the same for hospitality representatives of any size: it will help capture the maximum value your visitors are ready to bring to your hotel. In this overview, we'll explain how it's possible and which parameters this software should possess to be truly effective.
What Are Revenue Management Systems (RMS)?
The notion of revenue management software refers to the diversified set of strategies aimed at increasing the profitability of your company or organization.
Starting from the American Airlines case, the businesses have recognized the advantages of linking value to the specific conditions and yielding more revenue from the segmented pricing. Basically, RMS realizes this idea in technological terms.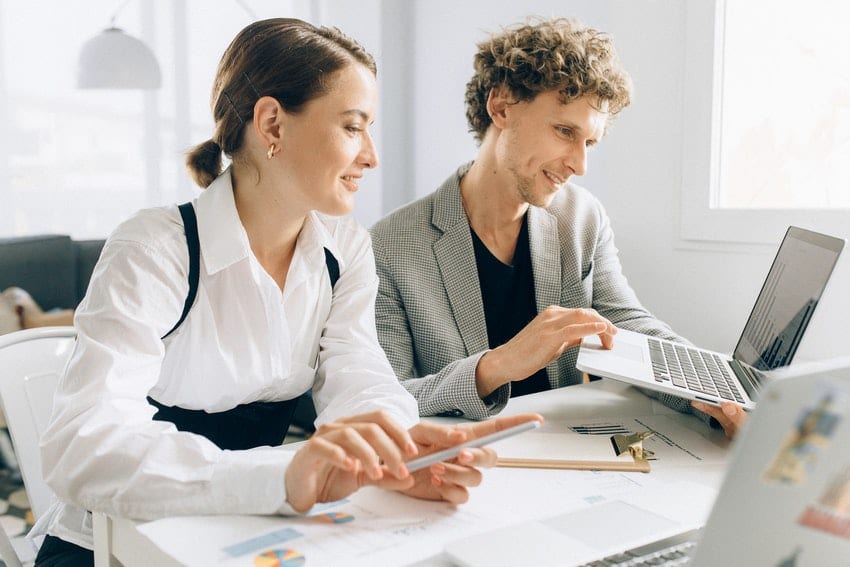 The exact appearance of revenue management activities can be different, but all of them refer to finding the perfect place, time, and offering for an accurate service recipient.
The application of revenue management software reveals its best once you supplement this strategic move with the advanced plan containing the best profitability boost practices already used in your hotel.
If you don't have this plan, here are the things to consider while making it:
Precise forecasting. Set the budget limitations for the nearest season and in a long-term perspective. This way, you'll better understand your current situation and the exact revenue the technology should generate to boost your profitability.
Analyze your competitors. Determine the traits and characteristics your key competitors possess. Assume which of them leads to greater profitability than yours.
Define the key audience groups. Try to mastermind what are the main categories of your visitors. Are they sole low-budget tourists and businessmen? Are they couples of different income levels? Or is your facility a hostel that attracts one audience category because of constant price dumping? Collect as many assumptions as possible.
Check your technical weaknesses. To get the maximum of the existing software, determine the vulnerabilities of your existing one first. For this, make sure your website has good performance indicators, there's an online booking engine, and you can do business with your clients online effectively. If any of these parameters are not elaborated, check our guide on hotel management software specifics and refer to our tech specialists to get a consultation.
Why Your Hotel Needs Revenue Management Solutions
Once you've collected the set of your hypotheses and ideas, hotel revenue management systems will provide a concrete set of tools to work with them and optimize your resources smartly.
The technology will divide your visitors into segments and offer to supply what they will surely buy. For example, you can provide an extra night for a discounted price for the visitors who arrive late at night, assuming they are likely to oversleep the checkout time and won't mind spending one more night in the city.
What's important: such an idea will be a data-driven decision.
Also, the software allows tracking typical consumption behavior during the stay. For example, your RMS shows only business-class visitors order dinners, while those who choose standard rooms eat elsewhere (or don't eat at all).
In this situation, at night, you can leave extra bottles of water or drinks in the cheaper rooms and proactively offer restaurant food to business-class visitors at the time of typical orders.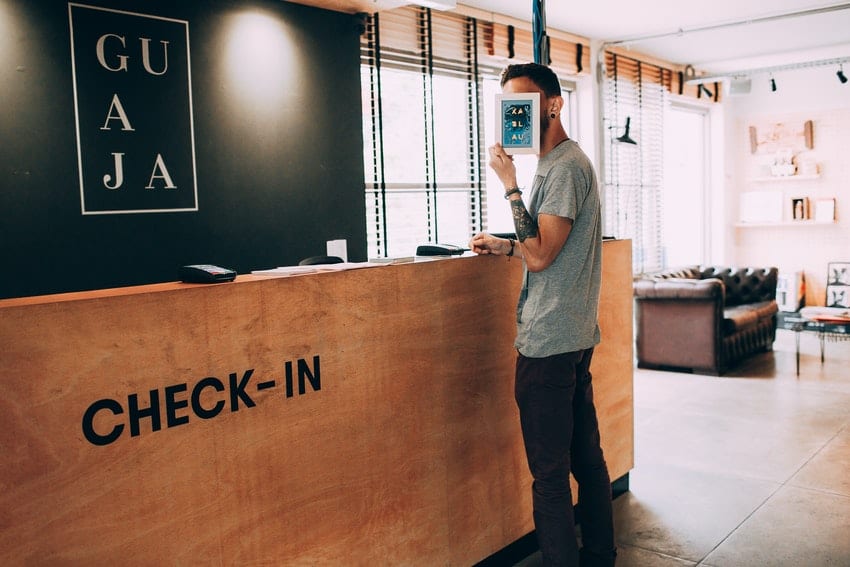 As a result, you'll get the maximum revenue for each visitor category in your hotel.
In essence, hotel revenue management means providing the maximum value for each individual guest.
Resources optimization in revenue management can have various manifestations in your hotel. It's not only about supplying food and rooms cost-effectively.
When it comes to personnel, you can avoid the idle time problem and inaccurate price setting in the selected days of high and low season. As the sum of all these small advantages, you'll increase your overall revenue significantly.
With revenue management technology, you'll stop offering your services blindly. Instead, you will increase the loyalty of your visitors and the accuracy of each resource spent in your hotel.
6 Key Contributions of the Effective Revenue Management System
Better allocation of resources. Revenue management solutions should establish an environment where the perfect match between what you sell and what your guests buy constantly happens. Thanks to the intelligent algorithms that constantly track supply and demand, RMS proposes the most effective solutions.
Cost optimization. With the better-allocated resources, you don't overpay on features and amenities your visitors don't fancy. On the contrary, you'll increase the sales of the items already liked.
Taking advantage of fluid pricing. Hotel revenue management systems will help you capture maximum from changing rates. By reacting to the demand dynamics automatically, you can increase the price of your services accurately.
A better understanding of your competitors. With the revenue management software, you'll get an all-in-one overview of everything happening in your market segment. This way, you'll get the full picture and will change prices smarter and more accurately.
Easy scaling. Of course, you can rely on your own observations and make decisions on the resource allocation manually. But if you have ambitions to grow and become a big hotel, automation of the key processes is what you'll need first and foremost.
Informed decisions. One of the main contributions of hotel revenue management systems is collecting loads of essential data about your hotel and guests. With this information at hand, you can become more accurate in your assumptions and decisions and know what your customers really want — even if they don't articulate their wishes proactively.

Things to Consider before Implementing Hotel Revenue Management Services
Like any technology, hotel revenue management software requires specific knowledge and proper understanding of what the project aims are from the executives.
Revenue management by itself is a complicated area where numerous specialists work and different metrics are adopted.
Nevertheless, the technology should be easy-to-use and unite all these distinct parameters in one solution. This way, all the workers in your hotel can work with it and detect the information needed for them to work.
Checklist to an effective hotel revenue management introduction:
Determine where you are today. You need to provide a detailed picture of the current state of your hotel.
Set your ideas and hypotheses. Make assumptions on the profitability boost needed, resources available, and guest categories.
Find a reliable technology vendor. While choosing, check the professionalism and discuss the project in detail prior to paying.
Keep in touch with your vendor. While implementing the software, communicate the progress with your vendor. This is needed to adjust the project on the way.
Pass the training. Due to the software complexity, all the workers who work on your hotel's profitability must learn how to use it.
Test your hypotheses and improve them. Don't expect revenue management software to be a magic button that will increase your profitability in a day. You still need to input the data and do something with the conclusions. Consider technology as the tool that will help you work more accurately and analyze information better and faster.

Ask Intellectsoft to Design and Install Hotel Revenue Management Software for You
You can look for a freelance revenue manager to increase your hotel's profitability — or get more accurate, sophisticated, and professional equipment instead.
Intellectsoft developers are ready to install customized hotel revenue management systems of any appearance for you. Upon request, we can empower the software with other technological innovations of your choice.
Check all our capabilities in custom software development for travel and hospitality — and feel free to contact our consultants if you've found yours!
Intellectsoft is a software development company specialized in delivering top-notch digital solutions to companies of different sizes and representing various industries.
Let our experience serve your project aims too! Talk to our experts, and let's decide on the software that will help your hospitality business profit!