Earlier we had reviewed digital trends for 2020, and Intellectsoft Blockchain Lab shared expert expectations for the blockchain industry. Now, the time has come to revisit some milestones with special attention to crypto assets. Importantly, we focused on several factors to evaluate how ripe the market is:
Technological progress;
Number of users;
Number of transactions.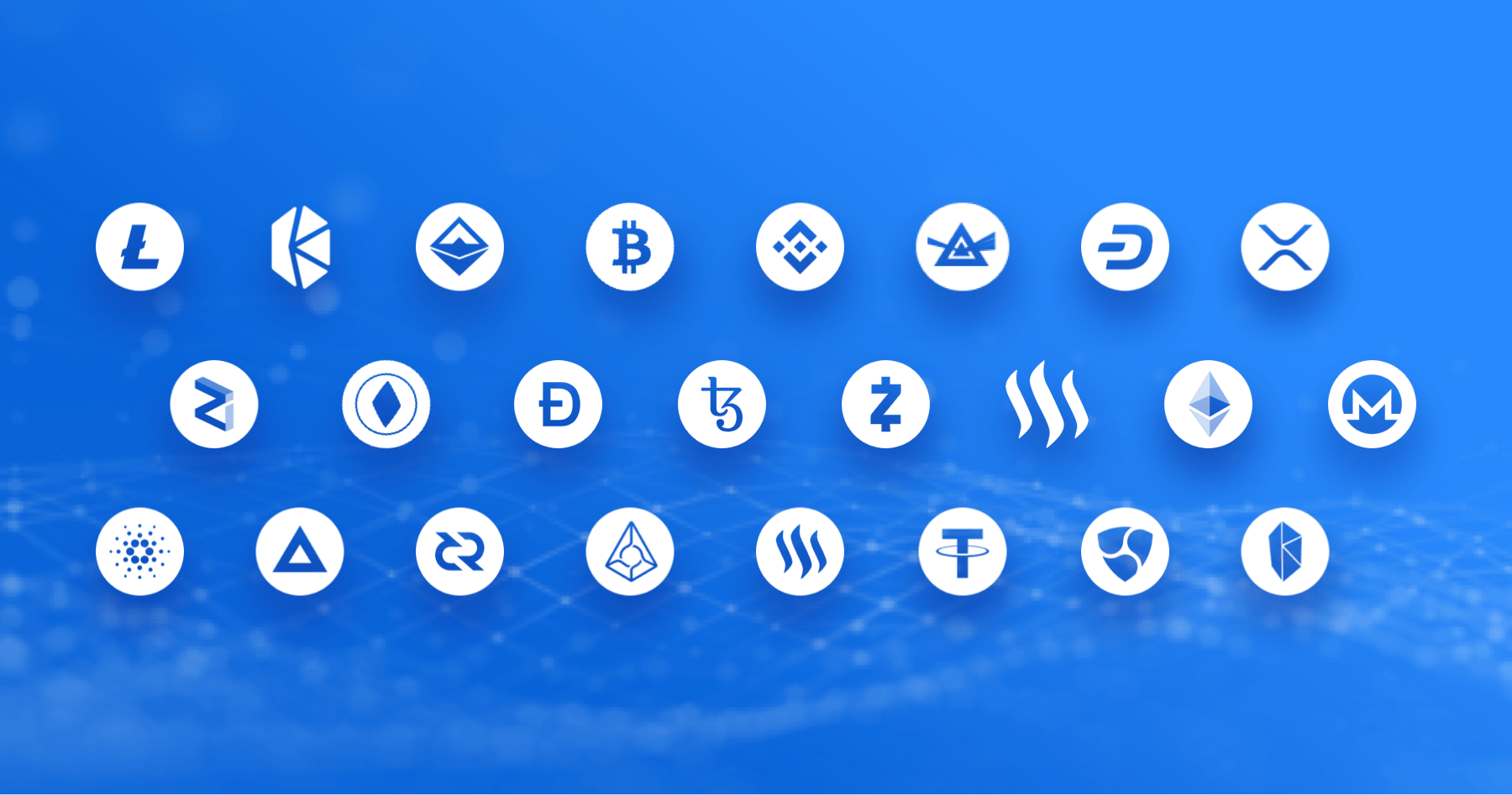 The Year 2020 is a Crash Test for All Assets
The current crisis has made significant ripple effects across industries. The stock market went down 30%, gold and bitcoin plummeted in tandem, even oil traded for a negative price. The market has since shown a surprisingly fast rebound. Notably, cryptocurrencies increased in value substantially, too.
TOP Cryptocurrencies in 2020
Bitcoin
On May 11th, BTC reward for finding a block dropped another 50%, from 12.5 to 6.25 BTC. Since this approach to emission is a key characteristic of the PoW algorithm, there was enough excitement generated around the "halving" event. The price kept climbing, moving the entire market up until the event took place.
However, we are interested in a more meaningful approach to evaluating cryptocurrencies. Thus, we refer to the readiness of solutions for privacy, speed and scalability when mentioning technological progress. According to the Gartner chart, the industry is transitioning to the plateau of productivity through the slope of enlightenment.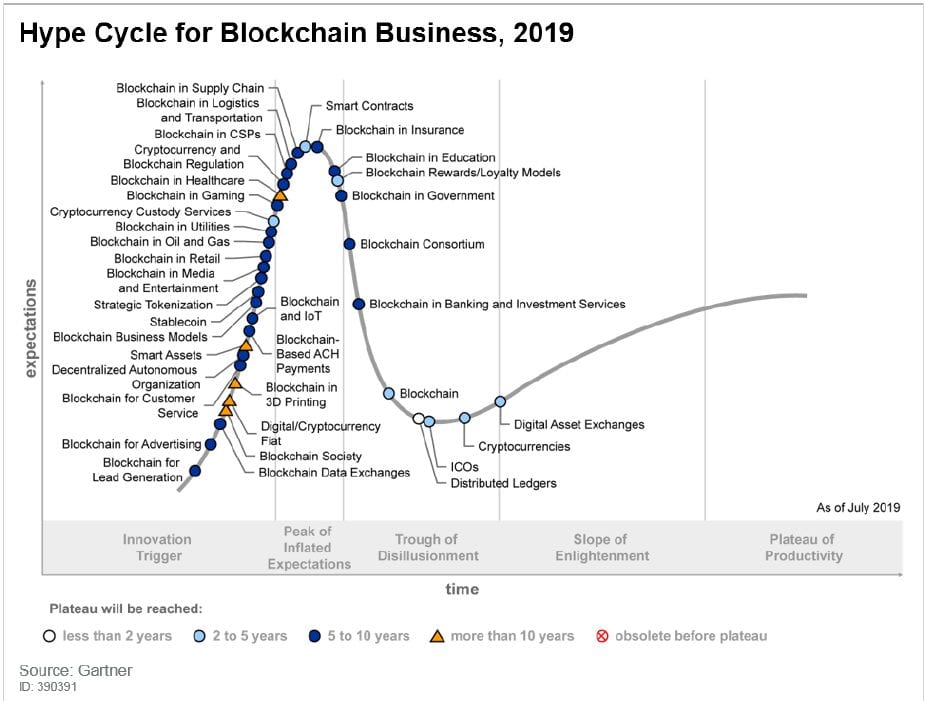 Gartner, 2019
Also, today Bitcoin has 33 million addresses with around 1 million daily active users; over 10,000 nodes support the network. While slow in development, Bitcoin is the most popular and supported crypto asset with the potential to store vital information, like sidechain transactions or real estate ownership.
Ethereum
In 2017, there was a promise from ETH founder Vitalik Buterin to solve the scalability problem. Its biggest hope — the Plasma — failed to deliver on promises. Nonetheless, the amount of addresses is steadily increasing towards 100 million, with the majority of blockchain applications running on the Ethereum blockchain.
Additionally, various teams received a grant from the Ethereum Foundation to continue the quest of improving the protocol. For instance, zkSync by Matter Labs is looking to enable zero-knowledge proofs on the second-layer protocol while allowing cut-price fees for transactions. Still, Ethereum has a vast number of platform competitors: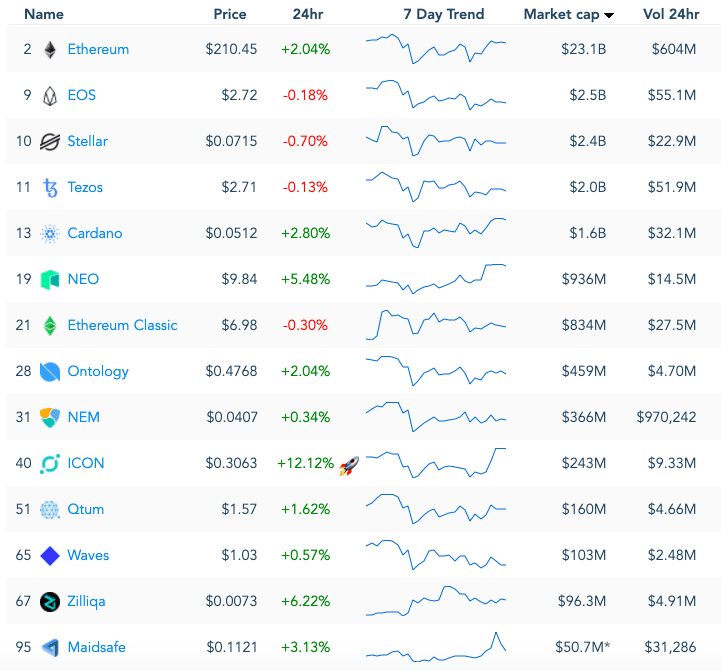 OnChainFX by Messari: platforms as of May 2020
ZCash
ZCash and Monero remain the leading privacy cryptocurrencies. Despite their infamous connection to hackers, project communities thrive: exchanges like Coinbase Pro, Huobi and Hotbit listed these coins; Binance launched ZEC/USDT and XMR/USDT futures, and numerous live streams and updates took place in the last six months.
What's more important, there is a growing usage of ZEC. People use it for commerce (39,000 locations available), support charities (Zcash has reached over 60,000 ID-verified recipients in Venezuela alone), and even earn this currency via learning (see Coinbase Earn).
Tether (USDT) and other stablecoins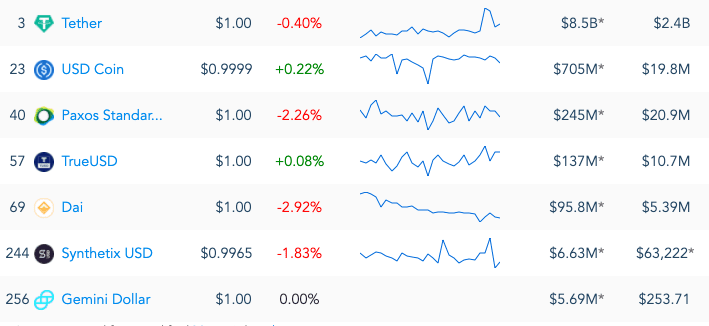 OnChainFX by Messari: stablecoins as of May 2020
De facto Tether (USDT) is the digital dollar. Citizens of developing countries are using this stablecoin amid bitcoin during local crises to protect their savings. Tether has also replaced Ripple (XRP) from the third position in market capitalization. Although posing controversies, stablecoins are critical to crypto-economics as people use them for moving value across borders and trading on exchanges.
Dapps and specialized projects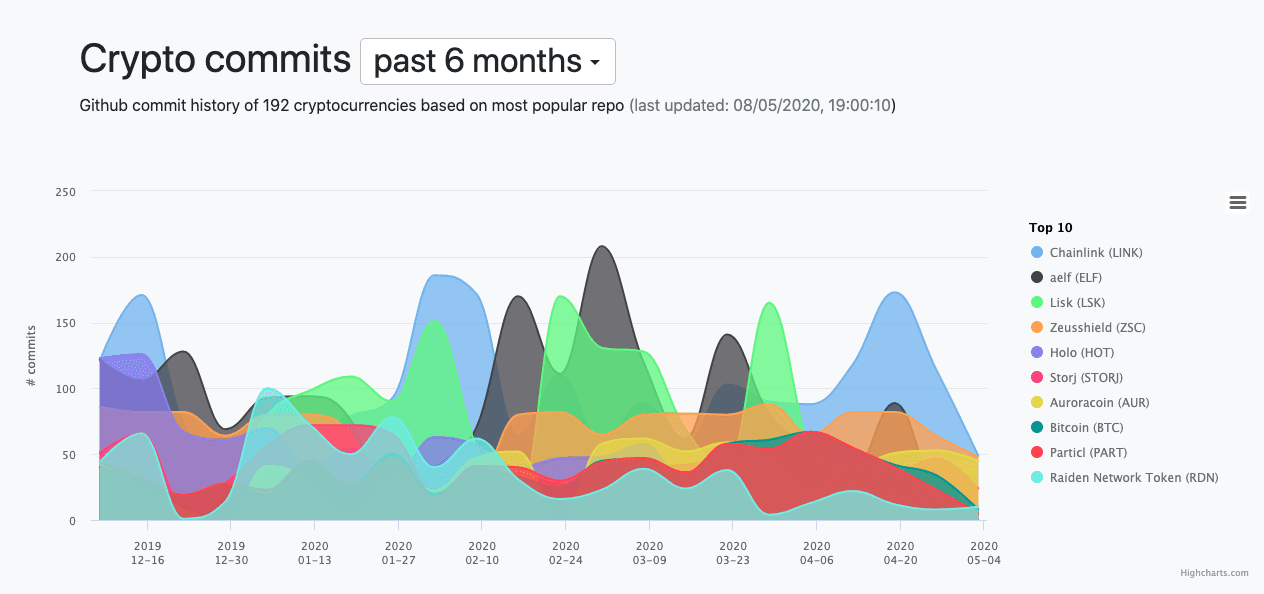 Cryptomiso, number of commits for the past half-year
Chainlink, 0x, Basic Attention Token, and Augur remain the most active projects in terms of development. Overall, there are over 5,000 projects with 90% of them being neglected. Nevertheless, 16 ICOs ended this year with 39 coming soon, according to ICOdrops.
People had been anticipating a public release of two secretive projects: Telegram Open Network (TON) and Calibra by Telegram and Facebook respectively. Their leaders attracted massive investments and partnerships hoping to use this advantage before the SEC and pretend "too big to fail." Unfortunately, the SEC sensed a threat to national security in the companies' stable currencies: GRAM and Libra. As a result, Facebook froze the project and TON's visionary Pavel Durov publicly accepted TON's defeat.
Exchanges are a Lucrative Business
In 2017-2019 exchanges popped up en masse. However, frequent hacker attacks or a fraud took many out of business. There are now 270 exchanges and their branches that traded over $100,000 in cryptocurrencies in the last 30 days. They offer between 1 and 826 trading pairs. Only a handful of companies are able to keep their reputation clean and grow their audience globally.
The largest industry players in terms of liquidity volume are the following:
Bitfinex ($197,948,966 in volume, 24h);
Coinbase Pro ($464,774,254 in volume, 24h);
Huobi Global ($1,021,997,618 in volume, 24h);
Binance ($7,456,040,905 in volume, 24h);
OKEx ($3,357,245,954 in volume, 24h).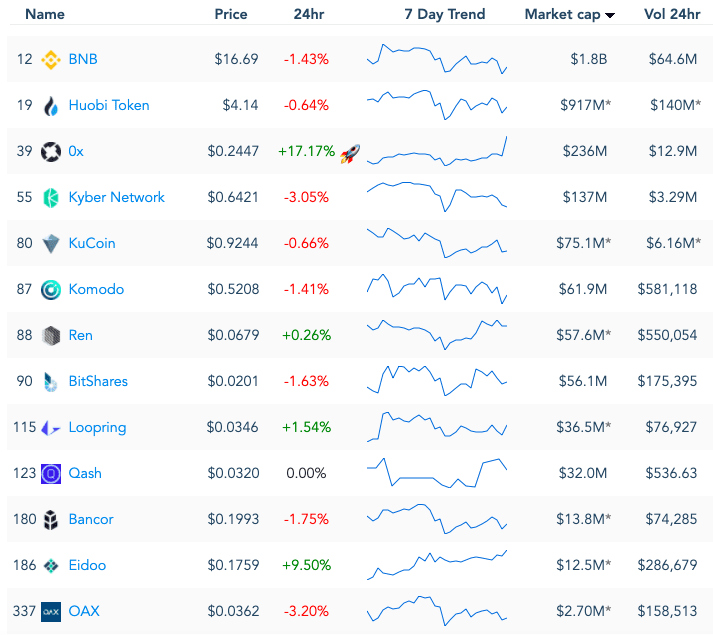 OnChainFX by Messari: exchange tokens as of May 2020
Interestingly, Binance and Coinbase keep stretching their reach far beyond trading. They have launched services like custodial and non-custodial wallets, digital identity, digital securities (DSO) and decentralized exchange (DEX), crypto lending, mining pools, savings and debit card, a startup incubator and venture investment division. Having set security as a number one priority, these titans have cemented a solid foundation for the further development and global expansion.
Today, there are 15+ million Binance users in 180+ countries; the team operates in 40+ countries and keeps expanding a number of its communities. There are 30+ million Coinbase accounts from 102 countries, and it is still a humble number compared to the company's ambition of reaching 5 billion people. Binance issued own token called BNB and Coinbase has its stablecoin called USDC.
Conclusion
One may have forgotten about the hot topic of the past three years. Indeed, the biggest projects like TON and Libra stumbled upon strong resistance from the financial system. Nonetheless, crypto assets signal their readiness for mass adoption. In spite of the COVID-19 crisis, people didn't leave the market; quite the opposite — people bought more crypto as it is much easier and accessible than even two years ago. There are plenty of user-friendly interfaces to interact with them, and exchanges have become omnipresent and powerful hubs for it. In fact, it is an inviting opportunity to introduce your crypto solution before the next buzz.