In order to gain a competitive advantage, business owners are constantly updating their services and products. Custom software enables companies to meet the changing demands of their clients, drive more revenue, and facilitate internal processes. In order to make it happen, businesses need to select the right software development company that will become a diligent partner and will deliver quality solutions that will lead to ultimate success.
In this article, we are going to show how to choose a software development company that matches your needs. Here, you will find all the main steps that will help you start a fruitful collaboration and get the required software. Let's get started.
Reasons You Should Partner With an Outsourcing Software Development Company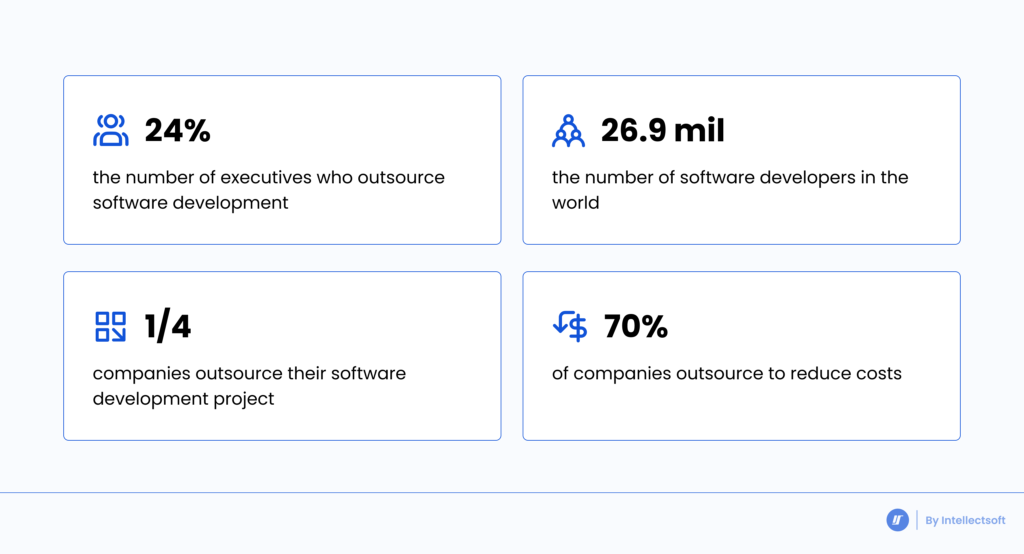 Before we are going to explore the main steps to choosing the software development partner that matches your requirements, let's find out how you can find candidates. As you probably know, hiring an in-house team is very costly and time-consuming. Nowadays, more and more companies are opting for outsourcing companies to entrust them with custom software development. The benefits of partnering with outsourcing companies are immense.
First of all, it's a proven way to reduce costs. In fact, it's worth noting that 70% of companies decide to outsource with the main goal of minimizing their expenses and, at the same time, receiving top-notch services from a vendor.
There are plenty of destinations to outsource, however, the most popular countries that deliver software development services of the highest quality are Eastern European countries like Poland, Ukraine, Czech Republic, and Bulgaria. They offer the most reasonable prices for projects of different complexity.
Another advantage of outsourcing is the unique access to a wide talent pool of specialists. Unlike choosing from a limited number of local developers, you can access specialists with different expertise from all over the world. You can choose a team that matches your budget and tech requirements to start working on your project.
Moreover, if you outsource your software development, most likely all you have to do is to track the team's progress. Usually, outsourcing vendors are responsible for the full development lifecycle and your only job is to make sure everything goes smoothly and according to your plan. Therefore, outsourcing is the best solution for many businesses to get all things done effectively.
Enquire about the most suitable and cost-effective outsourcing model for your project here.
11 Steps to Understanding You Start the Collaboration With the Right Partner
What are tips for choosing a software development company? Now, let's dive into the effective strategies that will help you select a trusted and reliable partner and ensure your collaboration will be successful.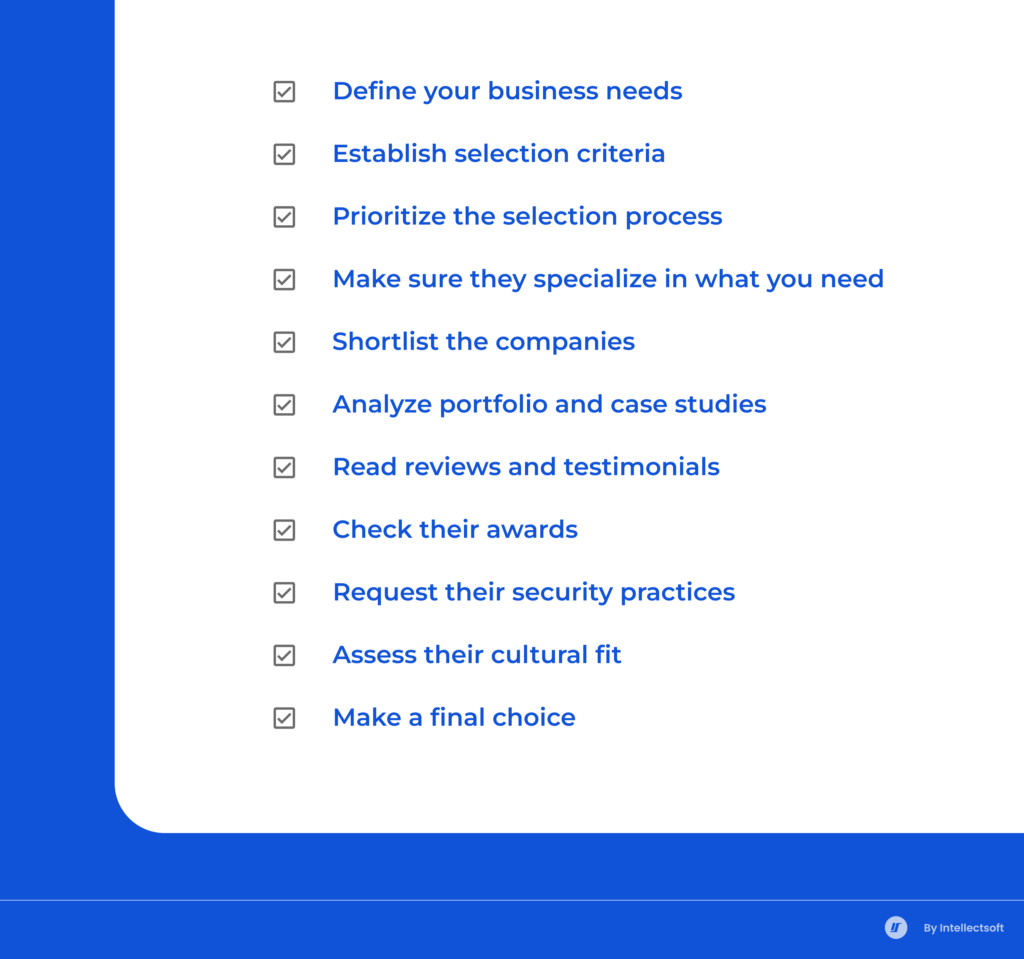 1. Define your business needs
Before you start looking for a partner, it's crucial to clearly define your business goals and vision for the future. This is the first step to building a successful collaboration. Once you do this, you will understand what things matter for your company and what you need to pay attention to while contacting potential software vendors.
If you require some extra help in defining your business goals and vision feel free to reach out to Intellectsoft's managers and they will assist with all your questions as well as how to find a great software development company.  
2. Establish selection criteria
Now, having your business objectives in mind and having an understanding of what software or application you need, you can establish software vendor selection criteria that critical for you while searching. It's important to know what exactly you are looking for. Think of the details that will be decisive for your final choice like budget, location, number of employees, market expertise, industry focus, track record with similar companies, etc.
3. Create a list of matching partners
With the partner criteria established, you can do some research online and create a long list of companies that meet your basic to advanced requirements. The longer list you will make, the more options you will have to consider when you trim down to the essential candidates to pick the best one.
4. Make sure they specialize in what you need
Be extra careful when reviewing the websites and services of the potential vendors from your list. Sometimes while choosing the right software development company it can be a perfect match but a company doesn't have the relevant experience in your specific industry or never worked with the technologies you want to implement. Usually, all the core info is posted on a website so make sure they have all the expertise needed.
5. Shortlist the companies
Once you are through all the previous steps, it's high time to narrow down your potential partners and shortlist companies you have. Pick around 5 outsourcing software development companies and contact them to discuss your project. Afterward, it will be possible to compare their offer and decide what's the best option.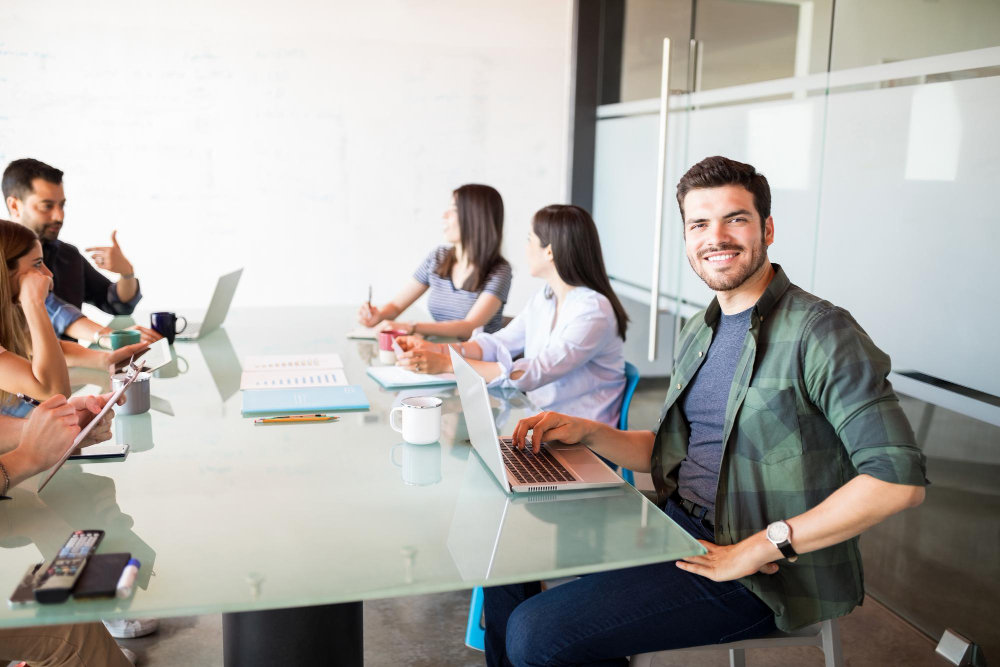 6. Analyze portfolio and case studies
In order to see the tech scope, and project complexity a company has worked with it's paramount to take a close look at its portfolio. Therefore, you will be able to evaluate what projects the company completed, how they dealt with the challenges presented, as well as what solutions they delivered.
View all client success stories at Intellectsoft here and see how our specialists solved business challenges through effective software implementation.  
7. Read reviews and testimonials
Everything you see on a website like a portfolio is great but you should also pay extra attention to the honest feedback directly from their clients. Usually, they share their transparent opinion regarding the overall partnership and end results. You don't have to limit yourself to one resource as there are a lot of platforms where you can find reviews about a certain outsourcing company.
We encourage you to get familiar with reviews that our clients left on Clutch. 
8. Check their awards
Another pretty important aspect you should pay attention to is  awards. A qualified and trusted company usually has not just a track record of clients and projects but also rewards. Some of the main platforms that assess software development providers are Inc.500, The Manifest, Good Firms, Clutch, IT firms, and others.
9. Request their security practices
While collaborating with an outsourcing company, you will share a lot of sensitive information. And your main priority is to see what safety and security measures a potential partner puts in place to protect your ideas and product.
In addition, don't forget to sign a non-disclosure agreement even before you start all the processes. It will enable you to ensure all the information you share will be safe and protected.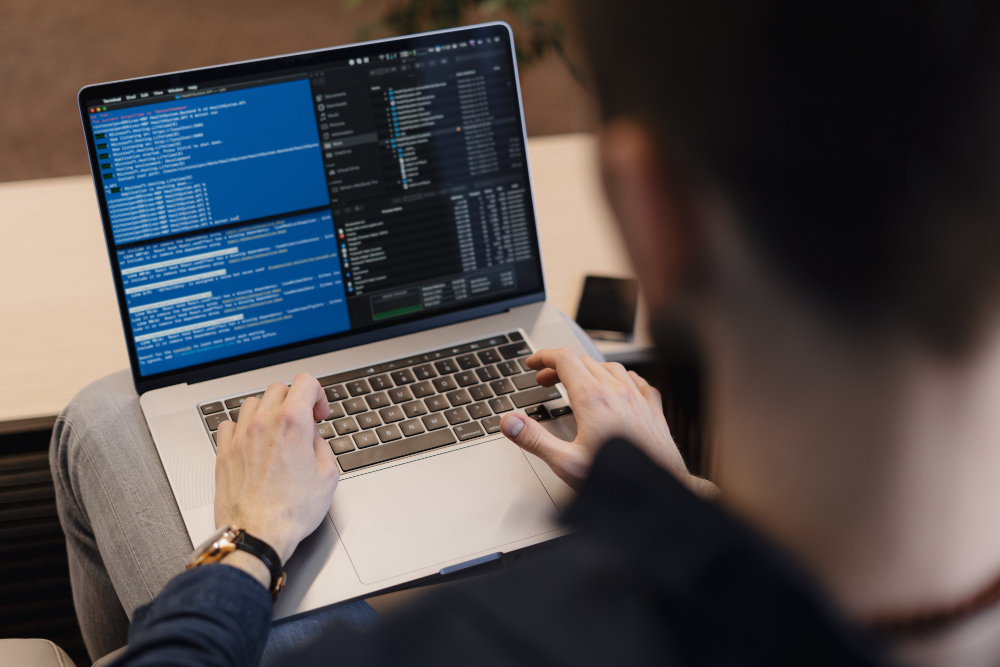 10. Assess their cultural fit
The cultural fit of a team also matters. If you decide to outsource your project it means you will have to collaborate with people from a different culture which means dealing with a different mentality, potential language barrier, cultural differences, etc. Take into consideration the way a company you consider communicates and research their values. If this information is not available on the website, you can think of the set of questions you want to ask and conduct a small interview before hiring them.
11. Make a final choice
You are one step away from starting your partnership with the right company. Take into account all the details on how to choose the right software development company and don't rush with the choice. It's better to take your time and thoroughly analyze all the data and make a well-informed decision that will define the future of your business.
Why Intellectsoft? 
If you want to outsource your next project and build quality software that will help your business grow then Intellectsoft can be a matching partner you should certainly consider.
Our team has operated in the software development market for over 15 years already and has an impeccable reputation among our clients. Intellectsoft has delivered dozens of successful projects to international businesses and renowned Fortune 500 companies such as Jaguar Land Rover, Eurostar, E&Y, Guinness, Harley Davidson, AF Gruppen, and so many more.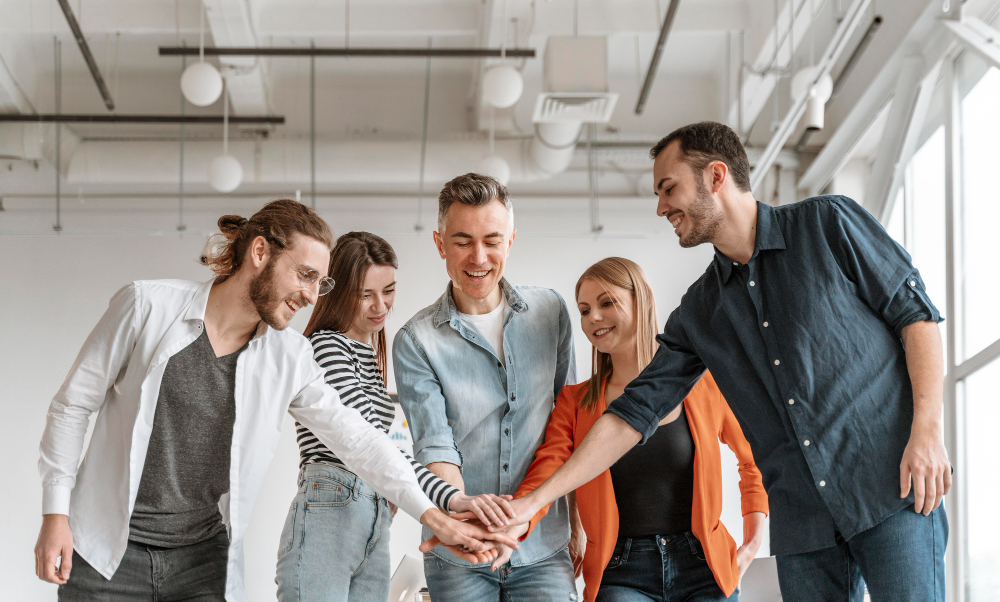 We have experience in building custom software development projects of different complexity levels. Intellectsoft offers a wide range of professional services in the field of software development, consulting, and outstaffing. The level of expertise of our team is outstanding and you can entrust us with your ideas so we can help your company grow exponentially and fully benefit from digitalization.
To learn more about the projects we delivered — check out the list of client success stories. Find out what business challenges Intellectsoft solved through high-end software development.
Don't hesitate to contact us and our managers will reach out to discuss your project in detail and offer you an effective implementation plan as well as budget estimates.
Conclusion
Choosing the best software development company ain't easy at all. However, in order to build long-lasting relationships and develop a software project that will enable your business to grow, it is crucial to pay extra attention to searching for one. We have presented the most effective tips for choosing a software development company to select the most suitable outsourcing vendors as well as to choose the one you will start a collaboration with. Now, you are one step closer to starting your successful and promising digitization journey.
FAQ
How to Find Reliable Software Development Partners?
By implementing our priceless tips on how to start a partnership with the best matching software development vendor you will be able to choose a reliable partner with ease. Do some extensive research and select the most relevant outsourcing companies. Pay attention to their expertise, specialization, awards, and testimonials. Contact each of them individually to see what they offer regarding your project. And finally, make the right decision by analyzing all the information received.
What Is the Average Price of Outsourcing Software Development Services?
The cost of outsourcing your software development project depends on multiple factors. First of all, what country do you outsource to? Secondly, the team composition. The more people you need on your team, the more pricey the final software development price will turn out to be. In addition, the costs are gravely influenced by the seniority of developers you want to work with as well as their tech stack and overall experience in the field. To know the realistic price of your project – contact your partner to get the price estimate.