It's no surprise that healthcare is one of the fastest-growing industries in America. The 2022 Global Health Care Outlook by Deloitte indicates the sector still experiences the consequences of COVID-19 shock, including a $23.4 billion plan to bring COVID-19 vaccines, tests, and drugs to poorer countries and 55% of frontline health care workers reporting burnout.
This situation fuels a large demand for healthcare services that facilitate the work for doctors and let them work easier and more efficiently. In this regard, hospitals should seriously consider implementing healthcare scheduling software.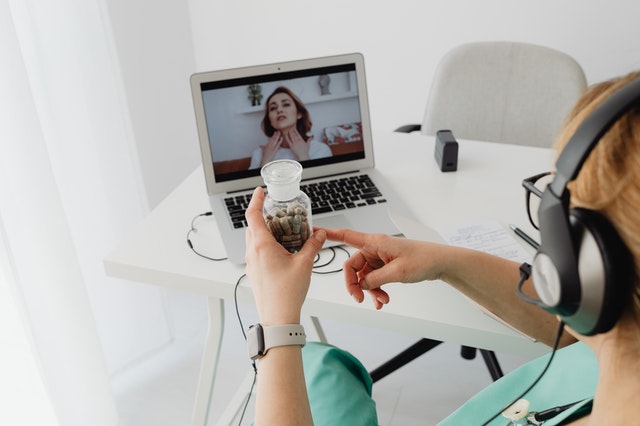 Scheduling and keeping track of patient appointments can be an overwhelming task for healthcare professionals. Luckily, appointment scheduling software can help you manage the process from start to finish with the click of a button. Learn more about this healthcare appointment scheduling software in our guide!
What's Patient Appointment Scheduling Software
Appointment scheduling software for doctors and patients automates the process of booking and keeping track of appointments to make sure healthcare providers have more time to devote to their actual work in your medical office.
With efficient scheduling software at your fingertips, you can be sure that patients will never miss an appointment, no doctor's note will ever be lost, and every minute of your day will be well-spent caring for patients and running your practice, rather than flipping through papers trying to figure out where everyone should be on what day.
Medical appointment scheduling systems are used in healthcare settings to manage patients' schedules and alert them about upcoming appointments.
Many of these systems integrate with electronic health records (EHRs) or practice management software to give clinicians a streamlined process for recording patient information, billing, and generating reports. These systems may include features such as text message or email reminders, room assignment tools, and appointment approval workflows.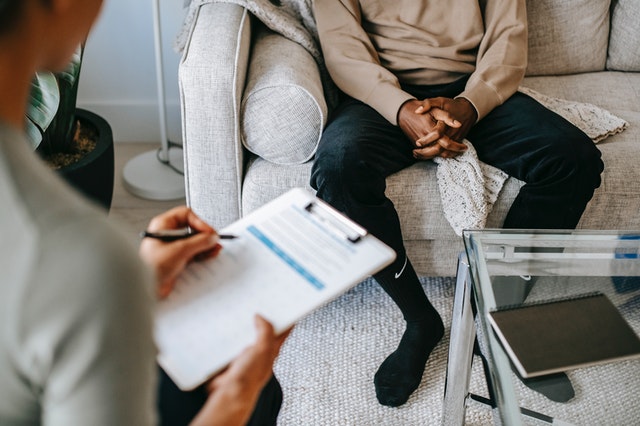 5 Reasons Hospitals Should Invest in Clinic Appointment Scheduling Software
Many healthcare practices rely on scheduling software to manage appointments and keep their day-to-day operations running smoothly. These software platforms are often designed to be accessible from different devices, so they can be used at any time, even in the most remote locations where Internet access may not be available.
The list of actual benefits of appointment scheduling software includes
Better hospital management
Improved patient experience
Changes become available in real-time and anywhere
Time and cost savings
Reduced number of no-shows
Appointment booking software is a valuable tool for any healthcare facility, and it's important to find one that can accommodate all of your business needs. Also,it should be adaptable, intuitive, and convenient for doctors and patients to reveal its best. Otherwise, the IT solution won't reveal all the advantages we explain below.
Workload Management
Software for scheduling appointments makes the difference in helping manage your schedule and client load effectively. At first glance, this seems like an easy task that can be done manually. But the more patients your clinic attracts, the harder it is to keep track of all of them.
In this situation, salon appointment scheduling software provides the needed level of centralization in your booking system. The system adjusts to the needs of your hospital, given that each healthcare provider has its own policy regarding appointment times, dates, and same-day appointments.
Even more, you'll have easy and quick access to demographic information, medical records, and treatment progress, making it easy to proceed and provide updates to other departments.
Better Service
Healthcare providers know how important it is to keep their patients' appointment schedules running smoothly so that everyone can be seen in a timely manner and overall satisfaction rates are as high as possible.
To accomplish this goal, many healthcare facilities have turned to appointment scheduling software to take the stress and guesswork out of managing appointments.
Not only does this software help schedule appointments quickly and efficiently, but it also allows for more efficient communication between office staff and patients, which can lead to happier patients who get the care they need in the timescale they need it most.
Faster Delivery
Appointment booking software is faster and easier to use than existing options, which means a more streamlined and efficient scheduling process. In hospitals that have already implemented the solution, medical professionals log appointment times that fit into their schedules so that patients can easily see their doctors' availability.
If something changes, mobile notifications will instantly spread the word about an update. In this situation, all users benefit from real-time alerts and stay informed.
With an application that's easy to navigate, both patients and healthcare providers can focus on what matters most: good health.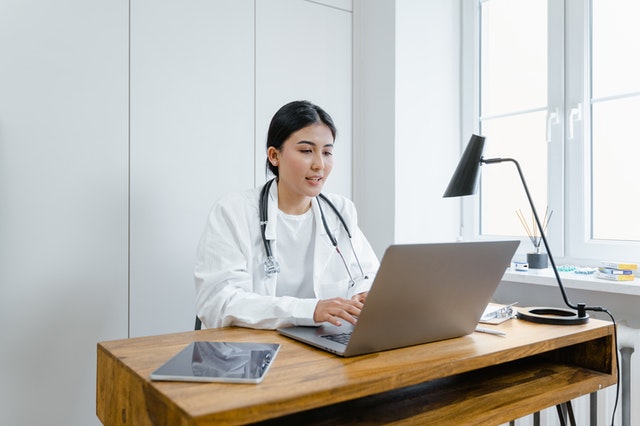 Cost-Effectiveness
Customized appointment-related scheduling software can help cut costs, streamline operations, and ensure that you provide quality customer service. Allowing patients to manage their bookings remotely eliminates frustration while improving your office's productivity — and boosting overall revenues.
Besides, hospitals save time by implementing a centralized patient management system that automates common tasks such as emailing confirmations and reminders to cancel, reschedule or move an appointment. This leaves doctors free to focus on what they do best: caring for their patients.
Finally, appointment scheduling software typically integrates with other electronic medical records solutions, so you have access to patient data without having to switch between multiple systems. As a result, you'll save time and staff resources in order to provide better service while also improving revenue streams.
Fewer No-Shows
Today's healthcare facilities use software for scheduling appointments to avoid no-shows. Generally, patients face difficulty keeping track of when to book a checkup or even knowing how long they need to wait for in-between visits or tests.
This can leave them frustrated and missing out on valuable care. Not only that, but it also places a strain on hospital resources by forcing employees to spend more time scheduling instead of seeing actual patients.
By automating your facility's patient schedules (as well as extending same-day call times), you'll be able to cut down on missed visits and allow employees more time for hands-on caregiving.
5 Core Features Appointment Scheduling Software Should Contain
Automated System and Dashboard
Serving as a bridge between patients and providers, the software should let them cooperate in the most effective manner. In this regard, the automotive appointment scheduling software will solve most of the conflict by showing both sides available time spots only.
Moreover, an intuitive interface is a must for effective appointment scheduling software. Neither patients nor doctors will use programs that are hard to understand and work with. Thus, it's critical to dedicate proper attention to the design and development of your medical appointment scheduling software.
Patient Portal
It's a good idea to introduce a "self-service" feature in your software where patients can use the calendar and get access to the schedule of doctors in your hospital to schedule their appointments independently. On the same webpage, you can create a patient profile space where a person can review the history of appointments, receive prescriptions, and get lab results.
Simply put, this feature will let patient appointment scheduling software become the main channel of communication with any client, including those planning to visit and those already visiting your clinic.
Appointment Tracking
After the global lockdown, the demand for and the number of tools for Telemedicine has increased exponentially. When it comes to appointment booking software functionality, these instruments help to keep the record of patients' visits so that a healthcare provider can treat them better.
For example, double-checking the record of a patient's visit may help notice a new symptom or behavior that will help to adjust the diagnosis and improve the treatment plan.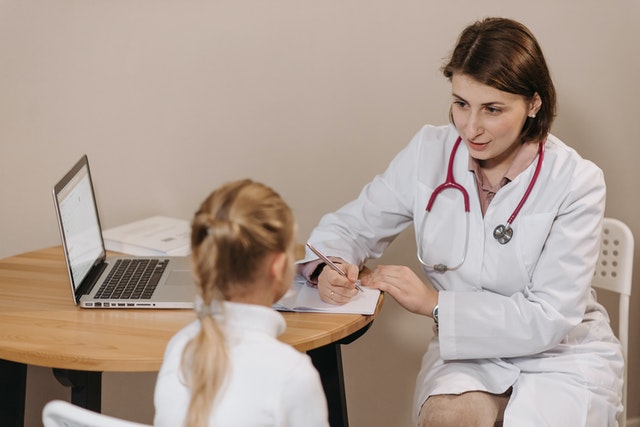 Reminders
This feature lets your hospital deliver better service to patients. Through reminders, you can send all the important information about their treatment, including the day and time of their next visit or the need to take pills. For your clinic, appointment scheduling software reduces the rate of no-shows.
Mobile-Friendly Version
Scheduling is the thing mostly done on the go, so the chances people will use your appointment scheduling software frequently will increase if they have mobile access to it. Besides, it's more convenient to receive updates through mobile notifications.
All in all, mobile applications make work life easier for healthcare providers and patients. They facilitate the task of setting an appointment and actually getting to a doctors' office for a checkup.
How to Choose Appointment Scheduling Software Right?
We recommend picking an IT professional and choosing a medical software that provides all of your healthcare practice's specific needs in one solution.
For example, you can get dental appointment scheduling software that schedules appointments, automates operations, and improves patient satisfaction. It's always better to customize a software platform so it meets your unique needs.
In this regard, many healthcare organizations choose cloud-based solutions because they're simple and scalable. Cloud-based appointment scheduling software is easy to install with minimal IT resources required for configuration or ongoing maintenance; most providers offer web-based applications accessible from any Internet-connected computer or mobile device.
Most allow users to access data from multiple locations at once, making it possible for teams within different departments (like billing) to collaborate easily without complicated setups or add-ons.

Where to Get Appointment Scheduling Software?
With today's increasing popularity of telemedicine and remote healthcare services, having patient scheduling software has become essential to any hospital that needs to keep track of medical appointments, whether they are in-person or online. Intellectsoft is an IT provider that assists clinics in getting and maintaining critical healthcare IT solutions and software services, including:
Hospital information systems
Data engines
Internet of Medical Things
Remote medical care
Health awareness
Electronic health record
Wellness apps
With almost 15 years of experience in designing and implementing IT solutions for healthcare, our software engineers can create customized application scheduling software for your clinic and empower it with features relevant to your everyday medical practice. Do you need a consultation? Contact and tell us your case and needs and we'll reach you out with a solution!