Healthtech is a continuously growing industry, and it is no wonder that it attracts more companies every day. It directly deals with millions of people's lives, well-being, and personal data safety. Avoiding mistakes in creating a new healthtech product or upgrading your existing one is crucial for success and competitiveness in the market. Building and running such a product without errors is difficult because healthtech is a complex combination of digital technologies and the healthcare and software development industries.
You may find plenty of information on common mistakes to avoid in healthcare startups. However, in this article, we will cover mistakes that not only startups but also SMBs (small and medium businesses) and enterprises may experience. Our goal is to highlight what things you should keep in mind when working on your project to make it the strongest one on the market.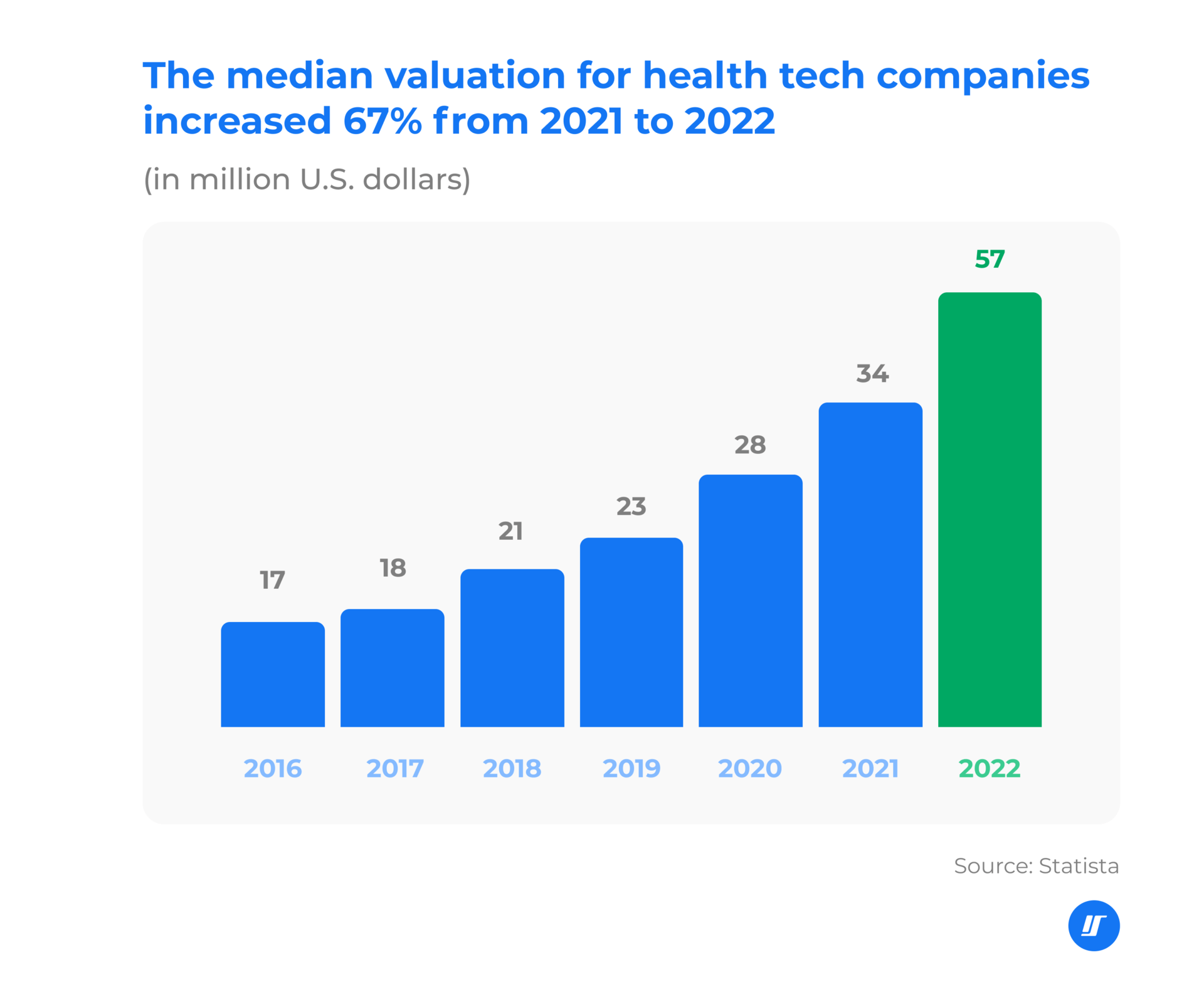 HealthTech Implementation Errors
That Can Ruin Your Project
Compared to other industries, healthcare sets more strict requirements for businesses and products. They are primarily the result of the highly sensitive nature of information and the immense impact on health and lives, especially in the case of misuse or failure. That's why mistakes in healthtech pose a much bigger threat to users and product owners. Therefore, it is vital to recognize and avoid as many mistakes as possible because the consequences of making them can be devastating in terms of business reputation and budget. 
1. Poor Marketing Research and Analysis
Sometimes, entrepreneurs invest a lot of resources to create a product only to discover that it doesn't meet the needs of users. It is possible to make amendments and improve a product after the release, but in some cases, it may not be feasible because of the failed launch. This disappointing waste of time and money could have been easily prevented by thorough market research. 
So, even if you are 100% sure you have invented a brilliant software concept, do not rush blindly into production. Find out if users need your potential product, what problems it can solve, how it can outperform its competitors, and so on. This procedure is the basics of any business enterprise, and nevertheless, it gets overlooked way too often.
2. Lack of New Technologies
To be in modern business means to be ahead of your competitors or at least keep up with them. This means constantly learning about new technologies and how to implement them to your advantage. Even a well-designed cutting-edge product will inevitably become obsolete as time goes by. For example, old software is commonly monolithic, while today, the integration of a microservice-based architecture is among healthtech best practices. 
Ignoring the need for modern technologies is the path to failure and one of the biggest mistakes for a software product owner. In some cases, the poorly-planned development of a healthtech product may take so long that it becomes outdated right after the release. In other cases, product owners refuse to innovate their legacy systems due to the complexity or costs of the process.  
It is crucial to foresee and enable the possibility of easily updating a healthtech software product as a whole or at least its components. This can be done by implementing a modular structure of an application to facilitate updates and minimize system downtime. A well-designed healthtech solution should be able to adopt and use new possibilities provided by rapidly developing technologies, such as AI and ML.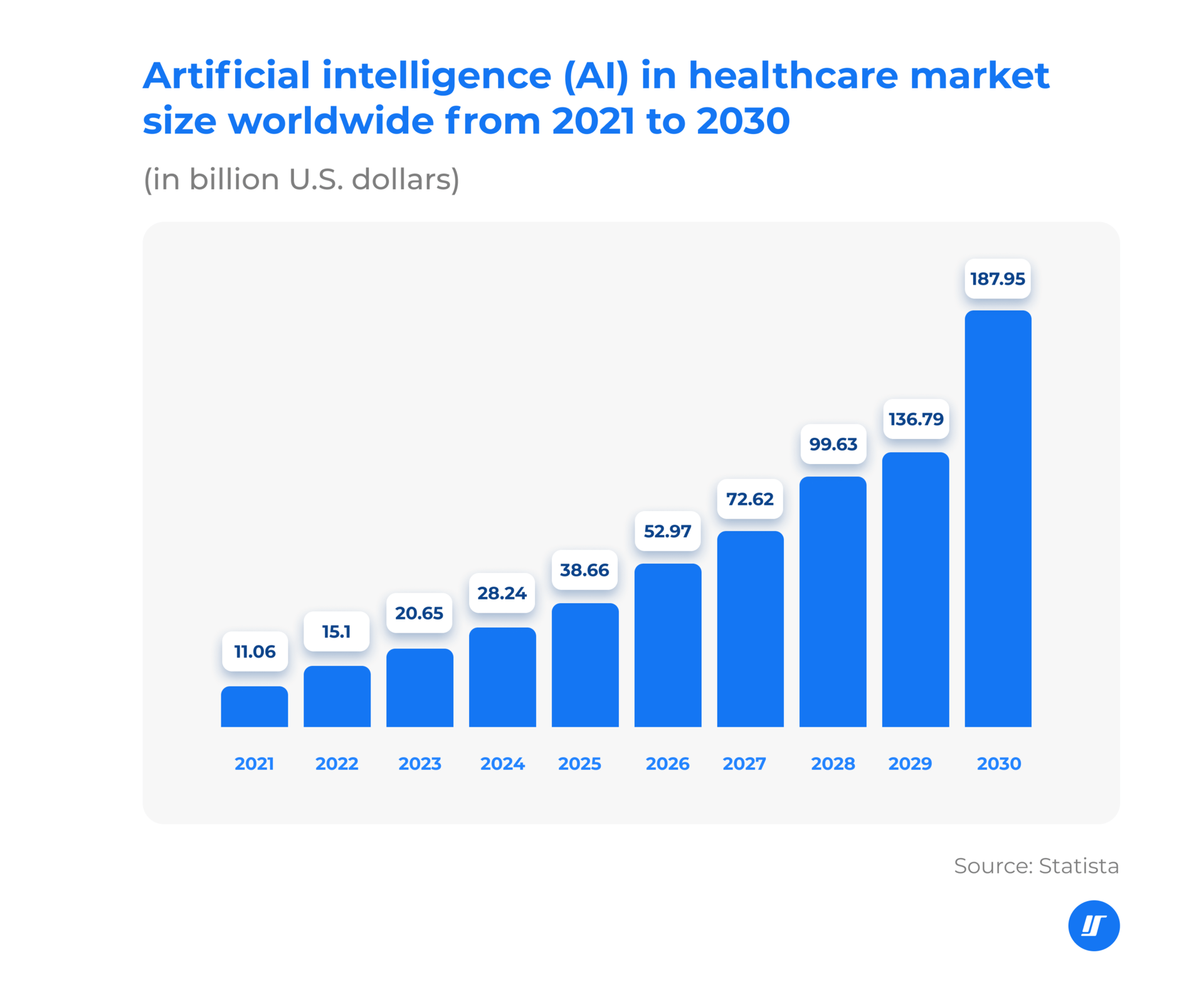 3. Failure to Comply with Compulsory Standards and Regulations
The healthcare industry is among the most heavily controlled areas due to its key role in the life of a state. It has a lot of regulations because of its great importance, safety concerns, and potential consequences of accidents. 
Since healthcare is usually closely tied to insurance and financial organizations, many additional standards that protect personal information become involved in developing a healthtech solution. The full scope of applicable regulations depends on the type of software and will be clear for experienced developers and consultants.
This way, in addition to the Health Insurance Portability and Accountability Act (HIPAA) and the General Data Protection Regulation (GDPR), your software may also have to comply with such standards as the Gramm-Leach-Bliley Act (GLBA). If your product does not meet the data safety requirements enforced by the government, it won't be allowed on the market.
4. Poor UI/UX
Convenience is one of the defining features of a good product. In healthcare, there are often situations when time is essential. Your product should consider such situations and allow fast and precise work. This is ensured mainly with the help of an intuitive UI, straightforward navigation, and foolproof design. Neglecting these components will make your software obscure and even frustrating for users, which will lead to a quick failure as a business product.
Skilled designers know the importance of UI/UX and the high requirements set by the healthcare industry. That's why they focus on providing the best possible usability and accessibility and put extra effort into thorough testing. Sometimes, due to time and budget constraints, improved user experience comes at the cost of sophisticated design. As a business person, you should understand that it is a reasonable trade-off for a healthtech product.
5. Lack of Flexibility 
To survive in the business world, you need to evolve and adapt to changing conditions. This equally refers to business companies and their products. Your company strategy and software must be flexible to follow the continuous changes in healthcare industry trends. 
Flexibility also relates to the integration of your software into the existing healthcare systems. If you foresee and ensure such a possibility, your healthtech product will have a much wider reach, among other benefits.
Additionally, make sure you collect and analyze user feedback to improve your product. Listening to clients and making changes to meet their needs is a vital part of adaptability that ensures higher levels of user satisfaction and loyalty.
6. Disregarding the Importance of an MVP
It is unwise to disregard the range of benefits offered by a minimum viable product (MVP). Still, some entrepreneurs prefer to skip this stage, thinking that they save money and time this way. They fail to understand that an MVP provides faster time-to-market, helps to get funding from investors and to obtain early feedback from users – patients and medical workers. 
If you want to improve the future chances of your product on the market, invest in an MVP. The additional costs are far less than the potential price of failure if your healthtech solution bombs after the release due to insufficient analysis and feedback.
7. Underestimating the Role of Quality Assurance
One of the top priorities in healthtech is the protection of confidential information. The overall security requirements are also much higher than in many other industries. These are reasonable precautions, considering the importance and possible consequences of data breaches in healthcare systems. 
Lack of quality assurance may make your product vulnerable to data tampering, ransomware attacks, and other hacks. This will label it as unreliable and potentially dangerous, resulting in a business failure. 
You should also remember that people's lives and health may depend on the quality of your healthtech software. Therefore, any flaw that results from poor quality is a potential tragedy and a lawsuit. Avoid it by ensuring the highest possible quality with the help of thorough QA practices.
8. Absence of Experienced Healthcare Consultants
Sometimes, a team of skilled software developers is not enough to create a high-quality healthtech product. While the team takes care of the technical aspect of the project, there are several other aspects that need attention. 
Many people forget the importance of having additional consultants, specifically medics and lawyers. These specialists provide vital insights on specific topics that are crucial for healthtech but may be outside of the expertise range of software engineers. This is especially true for legal advice and peculiarities of medical procedures relevant to the particular software solution.
Also, healthcare specialists are considered the target audience for healthtech solutions. They should be given an opportunity to test the usability, provide feedback that shows weak spots, and suggest improvements from the clients' perspective.
9. Low Budget 
The insufficient budget usually reflects on the quality, functionality, and promotion of a software solution. This situation means that the lack of funds impairs all the components that create the potential for success. The time and skills of professionals are pricey, and you need to consider this fact in your business strategy.
There are several ways to raise additional funding for a software project. Make sure to try them all and get a sufficient budget for your healthtech solution. Recent statistics prove that the results may be surprisingly good, even for a startup. Spend time on a business strategy and find ways to save expenses without affecting the quality of your product.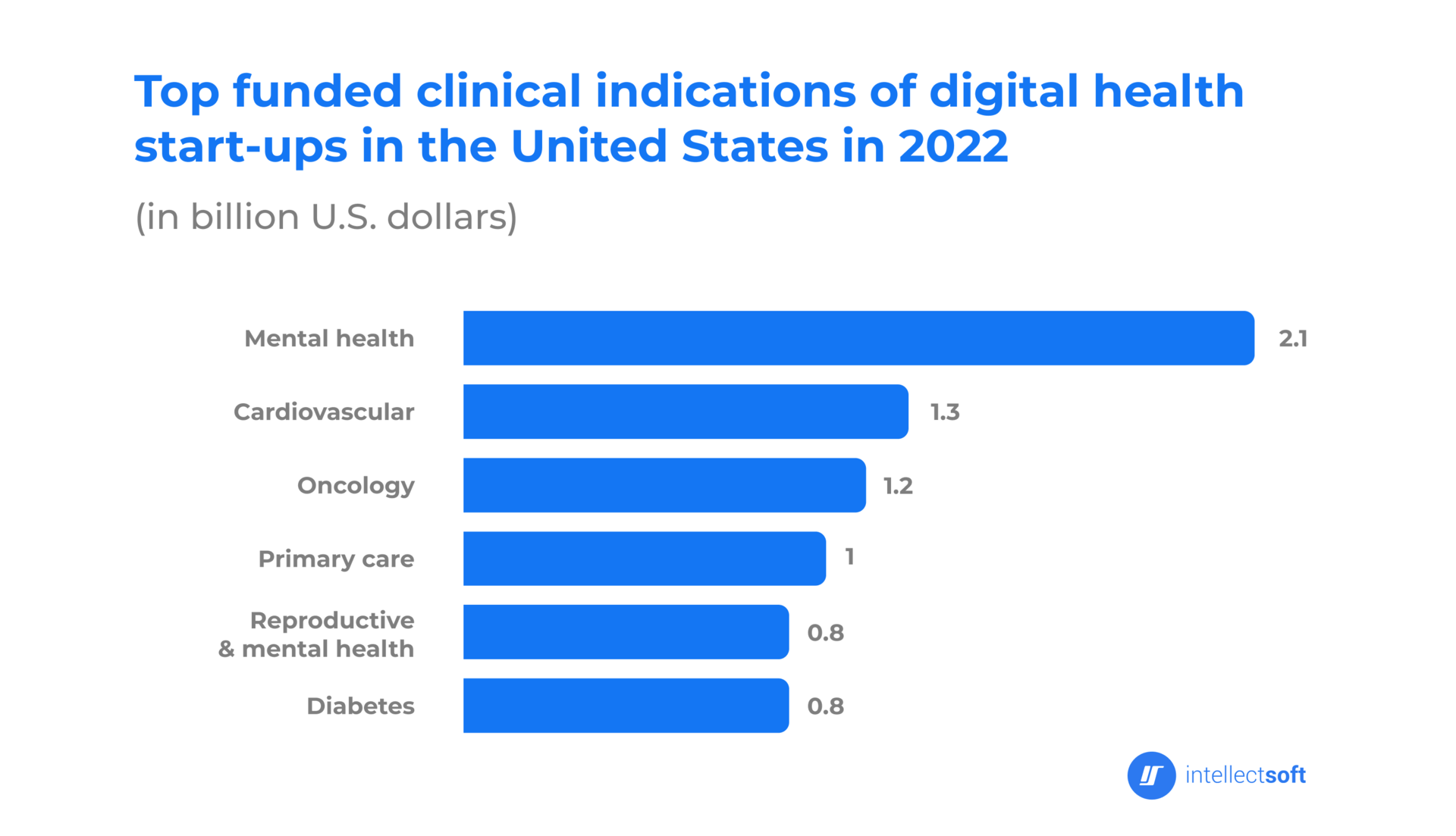 10. Poor Usability in Emergency Situations
The healthcare system strives to ensure autonomous operation in all its aspects. When the lives of patients are on the line, such a trivial thing as the absence of an Internet connection must not interrupt the work of a medical institution. That's why most healthtech software products are designed to remain operational during various emergency situations. 
For example, such emergencies may include periods of extremely heavy load, the loss of network connection, the use of backup power during blackouts, and more. A well-designed solution should retain at least part of its functionality at all times rather than become unusable when patients and staff need it the most. For this reason, the excessive reliance on web services that can be seen in many software products is among the biggest healthcare technology errors.
No patient would like to hear such excuses from the reception staff  as "Sorry, we cannot retrieve your electronic health record because Amazon Web Services are down" or "Sorry, we cannot schedule your MRI because our Google Calendar is not responding." Make sure to build a sturdy and reliable software solution, and you will get a well-deserved appreciation for your efforts.
As you can see, most of the mistakes listed above can be avoided by choosing a competent software development team. Naturally, your business strategy and dedication are also important factors that can prevent fatal errors. Unlike many other industries, in healthcare, "fatal" may have a literal meaning in this context. That's why you should take an extremely responsible approach: build a solid strategy, focus on quality, and do not rush the development process.
Final Words
The success of your healthtech product directly depends on the development team's professionalism. Choosing Intellectsoft for healthtech development services will help you avoid the mistakes listed in this article, even if you choose us only for consulting. Since 2007, healthcare has become one of our domain expertise industries, and we have successfully delivered dozens of custom healthcare solutions for businesses of all sizes. 
In addition to understanding the peculiarities of the healthtech industry, we also offer bespoke-cycle development so that you will not have to pay for the services you do not need. Startups and enterprises often have radically different problems and needs, and knowing that, our specialists will offer you the most efficient and cost-effective solution. 
The only thing you need to do is to get in touch with us and tell us your requirements so that we can start turning your business idea into a successful and profitable reality.