Customer portal software, sometimes referred to as customer access, CRM (customer relationship management), or partner portal software, allows customers to manage and track business transactions, purchases, and interactions on their own terms.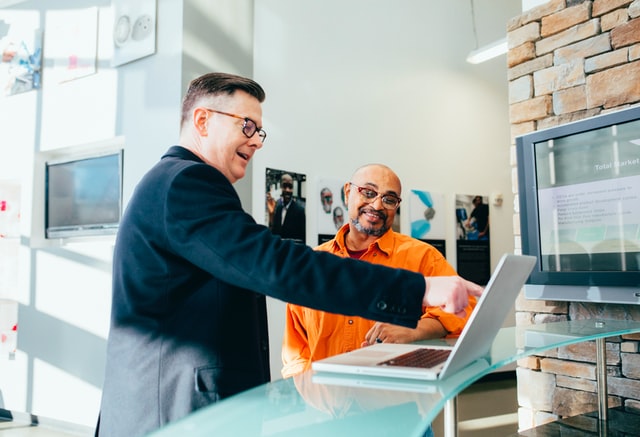 According to the recent Gartner survey, various companies across different industries are increasingly using self-service tools to improve the experience of their customers and better manage all of their projects, orders, and documents within one central platform.
Whether you're just starting out in construction or have been in the industry for years, consider these benefits and elements of customer portal solutions when evaluating your options.
What Is Customer Portal Software
Being a central hub service, portal software is the place where your customer or partner can get information and interact with your construction company.
Among the processes that such technology can handle, clients can find answers to their questions, learn more information about services, manage transactions, and track their orders. In their turn, your employees can rely on automated tools to handle various processes within customer support management.
There are many different types of customer and partner portal software available to construction companies today. They can range from password-protected websites that give customers a direct line to customer service representatives to complex, comprehensive platforms that integrate with accounting and project management systems. The final choice will depend on your business needs and budget constraints.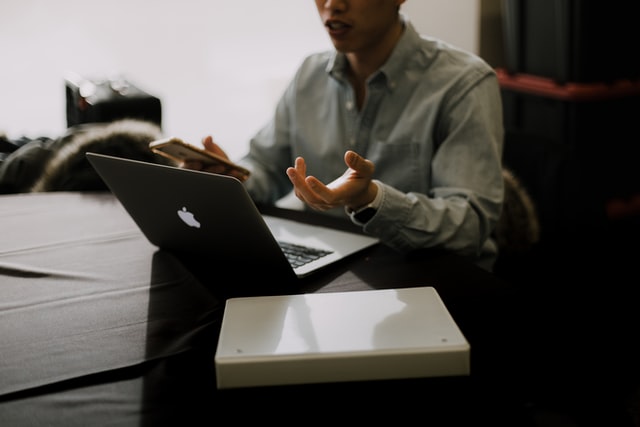 Why Does Your Construction Company Need Customer and Partner Portal Solutions?
If you're running a construction company, chances are you know how tough it can be to manage projects. Between field reports, employee communications, invoicing clients, and more, construction managers often find themselves stuck in an email abyss.
Many construction project managers report spending most of their time on email-related tasks — leaving precious little time to actually keep projects on track.
That's where customer portal service comes in handy, handling such routine tasks and leaving your employees time for business-critical and strategic tasks.
Benefits of Client Portal Service
Greater automation of key customer-related processes. With a portal service, you can handle most of the routine processes in your communication with clients automatically, including answering their questions, billing, and handling support tickets. This means you don't have to spend as much time and energy on just basic customer interactions; instead, you can spend more time on growing relationships with your customers. Customers also benefit from portal software because they can often do all these things directly from a web browser without having to ask anyone or wait for an email response.
More convenience for customers. The majority of customers are willing to pay for portal software since it allows them to stay informed about their home or building throughout construction. By providing customers with a way to track and stay in touch with contractors, designers, and architects, you'll be providing a valuable service that will keep them happy.
Faster and more effective communication. Portal software helps your employees to address all your clients' requests timely, even in the circumstances of heavy workload.  It will be quite easy to track each task – you are going to know what each specialist is doing at any time; if he or she works with other customers as well.
Cost-effective customer management. In the long run, client portal software can save money for your construction business. Being an automated assistant that improves communication with clients at each step, the technology leaves more customers satisfied after the interaction with your service and lets your workers bring more value to their work.

How to Build an Effective Portal Software for Customers and Partners?
The most important first step to providing a portal service is your construction company website. It needs to have every piece of information that is needed by potential customers in one place, easy to find, easy to follow, and easy to understand.
Also, everything on your site should be accurate and up-to-date so that when potential customers look at it they can trust what they are reading.
On its basis, you ask your tech partner to create the client portal software with these 10 elements.
Essential Elements of Client Portal Solutions
Dashboard. It's a default page that provides an overview of the entire software functionality. Most customer portal software allows you to customize what data displays on your dashboard by adding widgets to it. Widgets are basically mini-applications that display real-time information or allow you to take action, such as updating your account or adding new contacts.
FAQ. This section helps to streamline specific customer questions instead of sending them off to another department. By picking the right questions and answering them clearly, you can build trust with your customers.
Knowledge base. This is the place where clients can find all information related to products, services, requests, or answers given by specialists. It's important to add this section to raise the credibility of your company.
Documents. Customers should be able to view, upload, and download documents to your portal service. This way, you will keep all the information in one place and make it accessible to all the key stakeholders. As a partner portal service, the solution will make it easier to find all the relevant information for a particular case or project. Also, there should also be a search function that allows customers to find specific documents.
Ticket managing system. As the key element of partner portal solutions, this feature allows to manage customer requests through tickets and track them as they're being resolved. If done right, such a solution will help handle all incoming requests in an organized manner so that you can focus on completing your projects on time.
Secure messaging. Customer safety should be a top concern for customer portal solutions of any type. To ensure secure messaging, we recommend using SSL to encrypt communications between parties; however, even with encrypted communications, it's important to have a third-party authentication system to make sure that users are who they say they are. Webmail can be used as an authentication platform if you already use a secure email provider for your business needs.
Integrations with other apps. With this feature, the solution will serve as a central hub for business process automation. In such partner portal software, you can collaborate on projects, share blueprints and plans, track progress, schedule field visits and quality audits, request additional materials or resources from vendors or suppliers, and much more. Some applications even offer advanced data visualization tools to analyze large volumes of client data in seconds.
Analytics. With portal software, you can get an extra source of information to gather analytics. By seeing not only who visits your website but what exactly they did in your software, you get valuable data for crafting a plan to attract more potential customers.
Community forum. It's a great idea to provide a place for your visitors to speak with each other, share ideas, ask questions and make comments on client portal solutions. Also, the community forum presence benefits end-users who are seeing something they don't understand or know better explained in real-time.

Where Can I Find Developers for Customer Service Portal Software?
If you want to find a great reliable tech partner to build portal software for construction needs, you should refer to the company that has relevant knowledge and experience to complete this task.
To make the right pick, take into consideration how long the company has been in business, what service they deliver, whether there are relevant cases for your business needs in their portfolio, and if they have experience working with firms of your size.
We at Intellectsoft can deliver the portal service tailored to your needs and possessing functionality of any complexity. Among our construction software development solutions, you can request:
Construction ERP software: The program where you can centralize and manage the entire lifecycle of your construction project.
Construction project management software: An advanced project management system that allows monitoring projects, working on risk management, completing asset management, communicating with teams, and collaborating with stakeholders. Also, the solution deals with the typical project management problems in construction.
Inspection management software: The place to assign inspection responsibilities, take corrective actions, and generate reports and checklists. This solution contributes to the cost-effectiveness of your processes.
Construction integrations: With this software type, you can integrate and interlink external data sources to your existing workflow.
Construction analytics and reporting: We offer a solution to collect, analyze, and monitor information from various sources to draw valuable insights and improve business results for your company.
Project onboarding and training: The program is designed to facilitate the onboarding process and training activities in your construction company. Among the available features, you can conduct planning, create customized courses, adjust training activities, and monitor progress results.
With our customer and partner portal software, you'll get the complete toolkit to manage and improve your relationships with customers and partners. Our solution will let you share project updates, important information, provide technical support, and communicate in a secure environment.
Contact our experts to learn more and request your tailor-made or customized client portal service!