For over 12 years, Intellectsoft has been delivering engaging web products for leading companies across over 20 different industries. Leverage our unique, broad-ranging expertise to build a rich-featured labor management portal, a speedy progressive web app, or even a ecommerce store with Augmented Reality. We deliver comprehensive web development services with clear results and a clear development process.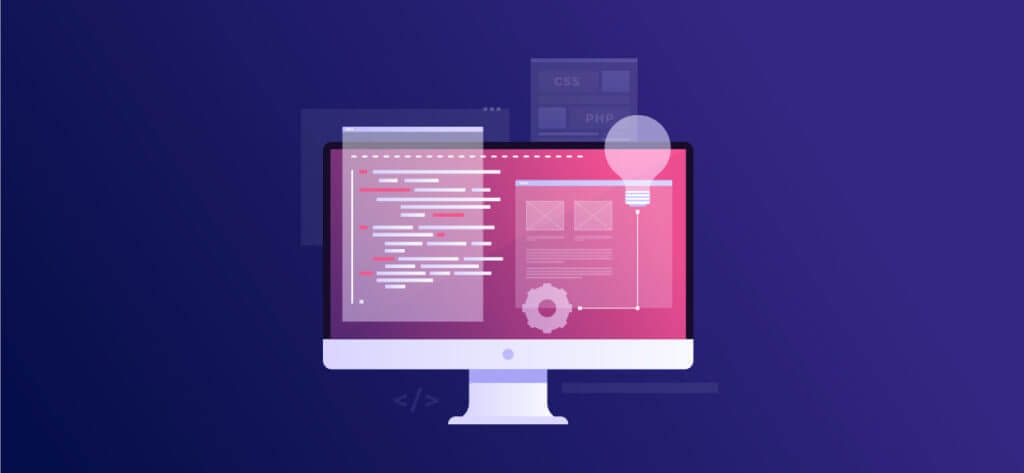 Web Development Services for Companies Across Industries
Throughout more than 12 years of operation, Intellectsoft has developed solutions for the majority of industries. We can help you create a wide array of solutions, including:
Web portals for Enterprise Resource Planning

Ecommerce websites

Real-estate portals and websites

Real-estate portals and websites

Websites for luxury goods businesses

Web-based asset management and other tools
Leverage our expertise and create an industry-specific web solution.
Types of Web Development Services
From design to integration to maintenance, we offer full-cycle web application development services. We build apps that are secure, scalable, fast, and work well across all devices and platforms.   
Web application development services

From design to integration to maintenance, we offer full-cycle web application development services. We build apps that are secure, scalable, fast, and work well across all devices and platforms.   

Ecommerce web development services

Build an online store with seamless and user-friendly experience, the right extensions, and reliable integration with your other processes. Our ecommerce web development services include building full-scale ecommerce platforms. 

Java web development services

With over a decade in providing reliable Java web development services, you can trust us to build a comprehensive web solution on Java for your business.

Magento web development services

Use our expertise to create and expand your online store on the Magento platform. Our Magento web development services can also help you transfer your existing store to the platform or add new extensions.

Drupal web development services

From comprehensive module management to building a web solution from scratch, our Drupal web development services will cover your every business need.

Custom web development services for the Enterprise

Build a custom solution for your business from the ground-up. Our wide-ranging custom web development services allow you to create cross-platform solutions for any industry regardless of scale or complexity. 
What You Get
Our streamlined development process and experience allow us to deliver top-of-the-line web development services that tick all the boxes.
Carefully analyzed requirements

Stand-out, easy-to-navigate UI & UX design 

Secure and scalable solution that works fast 

Responsive design

Custom features

Rich and engaging visuals 

Maintenance and support  
Build an engaging web solution that ticks all the right boxes.
Our Technologies
Our software engineers have expertise in all the technologies needed to deliver comprehensive web developments services for companies across industries. 
Symfony

Ruby

Python

PHP

AngularJS

React

JavaScript

NodeJS

jQuery
Latest Tech in Web Solutions
As Intellectsoft is a digital transformation-first company, we can help you enhance your web solution with the latest tech in a meaningful way. 
Augmented Reality
Let you users try on your clothing products using their smartphones with AR.
Cloud
Transfer your web solution to a scalable cloud storage of Amazon, Google, or Microsoft.
Virtual Reality
Let your users take virtual tours of a real estate property, resort, or entertainment facility with VR.
Internet of Things 
Make your web solution work and communicate with different smart devices.
How can latest technologies improve your web solution?
Our Web Development Process
As we have been delivering web development services for over a decade, our process is clear, effective and enables timely delivery of your web solution. From comprehensive requirement gathering to ensuring continuous operation of your web solution after deployment, we have everything covered for you.
Kick-Off Stage

. On this stage, our experts translate your business requirements into technical documents for your web solution. We also gather the team, and its designer(s) create a basic design. This stage lays the foundation for the entire project.

Development Stage

. Our software engineers create your web solution. Intellectsoft uses the Scrum methodology, so you will review results every two weeks. Then, our experts perform User Acceptance Testing and deploy your web solution.

Support Stage.

After your web solution is released, we perform continuous server monitoring, allocate team members to fix bugs, and provide general customer support.
Further Steps.
To meet the quickly changing customer demand, websites like online stores need to be updated with new features often. We can provide you with a small team to deliver these updates. This type of cooperation is discussed after deployment. 
Starting building an effective and engaging web solution with Intellectsoft.
---
Frequently Asked Questions
I own a small business. Do I need custom web application development services?
That depends on the type and scale of the web solution you plan to build and how small your business really is. If you lead a small team that does not exceed 20 experts in total and you need a simple website, there are enough website builders that may cover your needs. If you need a web solution with sophisticated and stunning visuals, custom animations, and advanced functionality, custom web development services is your option. If you plan to grow your ecommerce business and add new functionality and new Magento modules often, custom web application development services are the answer as well.
How to find a web development services company?
You can find a partner for your web solution with B2B research and ratings firms. Clutch is one of the best, they have a comprehensive, review-driven rating system and concise profiling, so you can find a web development services company quickly. As every business faced the challenge of creating a web solution at some point, you can also ask fellow business managers to recommend a reliable web development services company. This way, you will get a plain, unexaggerated feedback on a company and know what to expect from the partnership when it comes to both downsides and upsides.
I need professional web development services, no less. How can I find a reliable company with sufficient experience?
First and foremost, professional web development services are backed up by many years of experience (look out for companies with at least 8 years in web development) and expertise in a wide range of technologies that are required to build a reliable and long-lasting solution. When you are selecting a partner, see what companies they worked with and explore their case studies. Making a detailed tour of your potential partner's website is a great way to gauge what they can build for you. Is their site visually appealing and comfortable? From a standpoint of a regular user, are there any evident hurdles in the user experience that should have been eliminated? Is sending the form intuitive? And so on. On top of that, pair this option with the previous one and see what ratings say. 
Web software development services often include progressive web apps. What are those?
This web app type is a combination of a website and a mobile app. It can be accessed by typing in the URL, but has the functionality of an app, for example enabling users to receive notifications or use it offline. In other words, a progressive web app is a native application, but in a browser. This app type will allow you to cut costs and reach a wider audience — not all of your users might have all-powerful smartphones to access the features of the native app, but a progressive web app can deliver a solid, albeit cut experience still. It can be used alongside a native app, or as a standalone application. Creating progressive web apps has lately become one of the popular web software development services.
Why web service development in Java is popular?
Java is a long-established and time-tested programming language, and one of the most popular software development languages of all time. With Java, you can create both simple web services and more complex solutions. Do you need to demand web service development in Java? No, the language your solution will be written in depends on the nature of the solution itself.