Today at times of worldwide quarantine we can enjoy the results of technological progress more than ever. One of them is online video streaming platforms. There is a great demand for this type of services as cinemas and theatres are closed, as well as conference halls. People still need the entertainment to keep up their spirit and help them relax for a while. We also have to find ways to make our business going, so a relevant video streaming platform is a tool of great help.
Platforms for watching movies and TV shows of all kinds are more favourable alternatives to regular TV nowadays. This is where subscribers watch movies whenever and wherever they want to. There are no ad breaks thus nothing is distracting you from having a good time and enjoying the movie to the full.
We have compared several video streaming platforms for different purposes and came up with the lists of our own. It makes you choose quicker the ones that suit you best.
Video Streaming Platforms Comparison: How to Choose the Right One?
There is a number of video streaming platforms so it's hard to choose the right one at times. In this article, we compare platforms based on the price, features, advantages and disadvantages. This insight information will help you to narrow your choices.
The good news is that you don't have to limit yourself to only one. It depends on the budget you are ready to spend. But most important, it's a content that matters and your personal preferences. For instance, Netflix has a wide range of genres and has no particular specifications for its audience, so most people tend to use it. Also, don't forget about security measures that help you keep personal data protected.
Check out the key features of the most popular platforms that stream videos today and add some fun to your quarantine days.
The Best Video Streaming Platforms to Watch Your Favourite TV Shows
Here are the top five picks of platforms of this category.
1. Netflix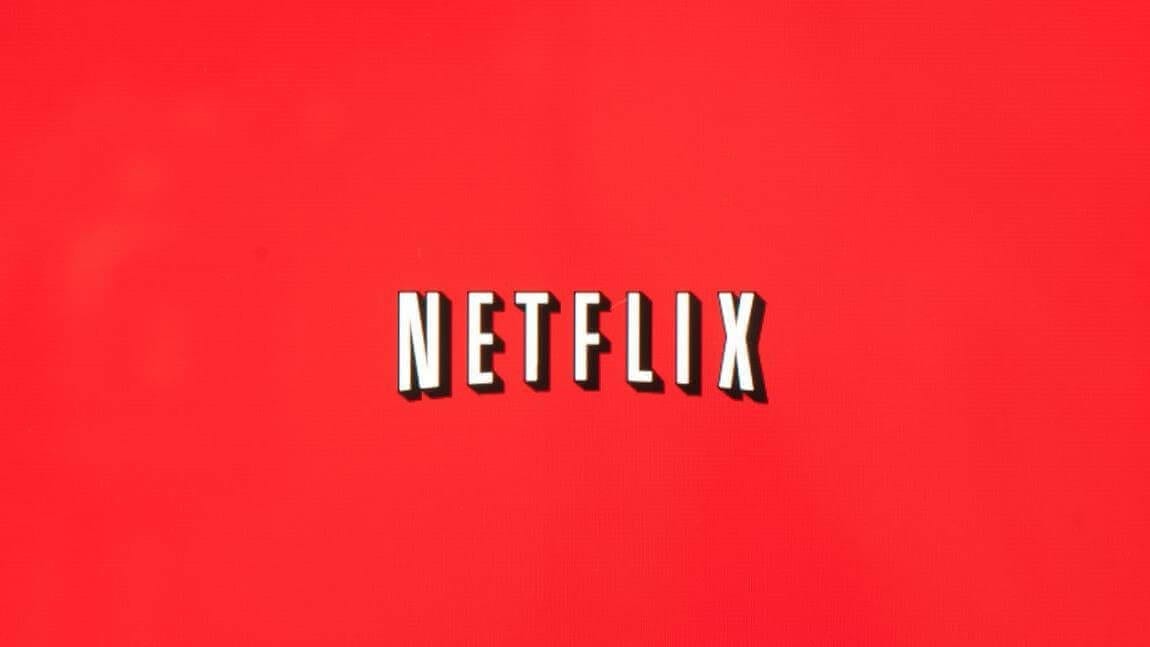 Platforms: iOS/Android
Prices: $8.99/month
Today Netflix is one of the most popular online video streaming platforms and has over 183 million subscribers worldwide. Hit TV shows, movies, stand-ups, etc. are all available on the platform. There are available almost 3000 film titles to suit any taste.
Apart from being a distributor of movies, Netflix also succeeded in creating its own original TV shows and movies, including Black Mirror, The House of Cards, Stranger Things, etc. These are high-quality engaging products that keep millions of subscribers binge-watching. It's ads-free and new movies are constantly added to the library. You will get push notifications about the latest arrivals, so you won't miss new episodes of your beloved TV show.
Netflix offers three types of subscription: Basic ($8.99), Standard ($10.99), and Premium ($12.99). The Basic one allows watching at 1 screen at a time, Standard (HD) - 2 screens at a time, and Premium (Ultra HD) allows 4 devices to play a video at a time. Subscribers can create up to 5 profiles in the account not to mix up the playlist with their family or friends. The more you watch Netflix the better it understands your tastes and offers you the movies or TV shows you might like the most. In addition to this, subscribers can create their own lists of movies to keep track. Another great feature offered by Netflix is a Gift Card that can be a great present on a special occasion for your family or friends.
Links: App Store, Google Play
2. Amazon Prime Video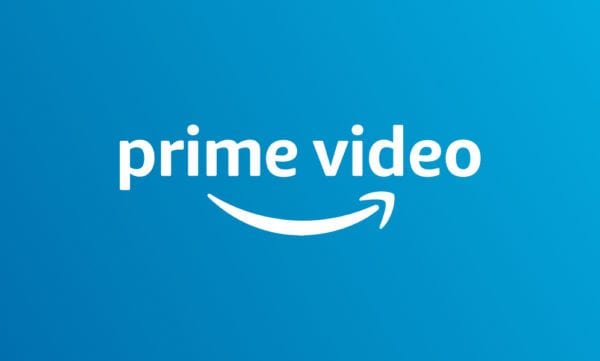 Platforms: iOS/Android
Prices: $12.99/month
The next in line is Amazon Prime Video video streaming platform with over 150 million subscribers. The service offers a wide range of high-quality original TV shows and movies, as well as provides content from other resources. Among thousands of titles, you can find The Marvelous Mrs Maisel, The Expanse, The Grand Tour, etc. If you have Amazon Prime account, you automatically get access to the streaming library. The platform also allows to buy or rent movies you would like to watch. There is a collection of DC and Marvel movies, as compared to Netflix.
Amazon Prime Video gives you a chance to watch movies anytime and anywhere, as every subscriber can download them. In addition to this, parents can entertain their kids with a great selection of cartoons. The app also has Parental Controls settings, so you won't worry about the content your kids are watching.
The subscription fee starts at $12.99 per month, but it also gives a discount for students with Amazon Prime Student with the fee of only $6.49. In addition to this, you can choose among the channels like HBO, STARZ, SHOWTIME, and Cinemax. It allows you to pay only for the channels you'd like to watch and there is no need in a cable.
Links: App Store, Google Play
3. Disney +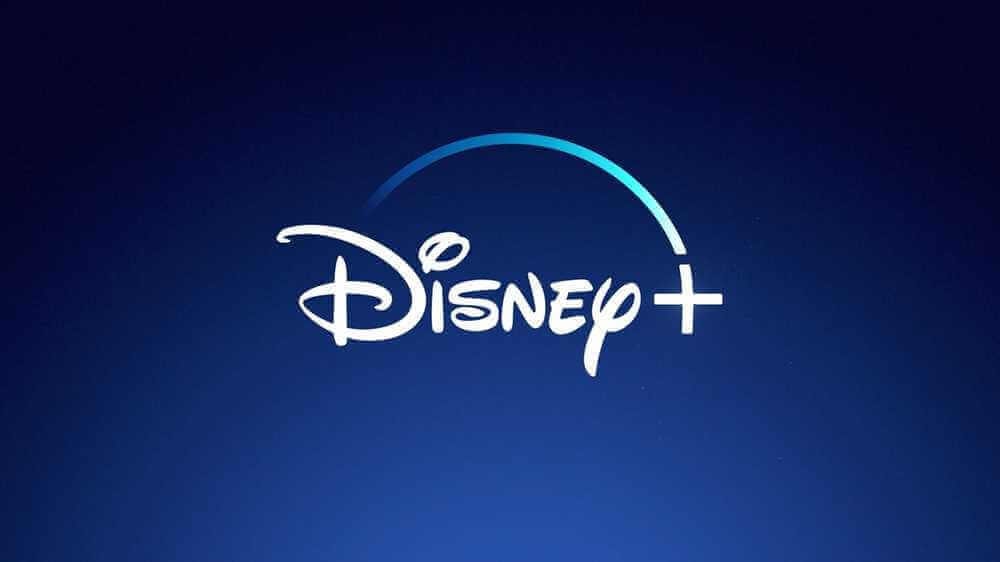 Platforms: iOS/Android
Prices: $6.99
Start your free trial of Disney + to experience all of the advantages of this service and join the army of over 5 million subscribers. The platform, like Netflix and Amazon Prime Video, offers on-demand content produced by Disney, Pixar, Star Wars and Marvel, National Geographic and 20th Century Fox. The products are delivered in high quality (4K), they can be downloaded on different devices, and subscribers will get personalized recommendations based on their tastes and preferences.
Disney + offers not only classical TV series and movies but also features the new ones like The Mandalorian. Subscribers can choose between monthly or annual ($69.99) subscription on the platform. The service also offers a bundle deal that includes Disney+, Basic Hulu, and ESPN+ for $12.99 per month. The platform is supported on all sorts of devices (laptops, tablets, smart TVs, phones, and gaming consoles). There are no restrictions to the number of the downloads, so the service allows you to watch an episode of the favourite show while commuting or travelling, or just while chilling next to the pool.
Like Netflix, the service is ads-free and can stream videos on 4 devices at once without any additional fees.
Links: App Store, Google Play
4. HULU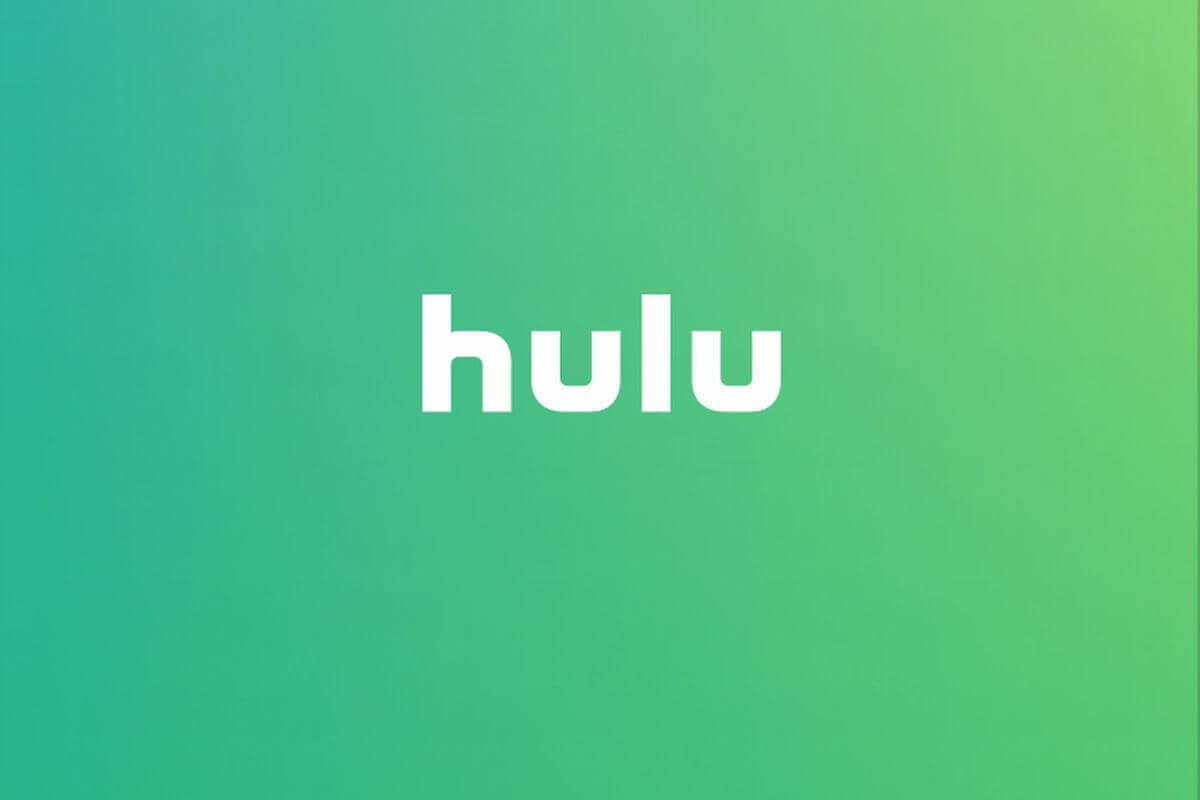 Platforms: iOS/Android
Prices: $5.99/month
Next is Hulu video streaming platform with 30.4 million and 3.2 million (Hulu with Live TV) subscribers. Like the above-mentioned platforms, it offers on-demand content of classical and new TV shows and movies, including Futurama, Brooklyn Nine-Nine, The X-Files, The Good Wife, etc. Also, the platform creates its original products among which you can find The Act, Castle Rock, Veronica Mars, etc.
In 2017, Hulu launched the Live TV option that offers live streams of over 60 TV channels (broadcast and cable). You can find here the major networks like CBS, ABC, NBC, Disney Channel, National Geographic etc. Hulu Live TV pleases the tastes of the wide audience as it offers news channels, sports, and entertainment ones. So, the platform has three types of subscription: Hulu Basic ($5.99 per month, ad-supported), Hulu Premium ($11.99 per month, no-ads), Hulu + Live TV ($54.99 per month).
Subscribers can create up to 6 profiles in order to keep track of the shows they watch. The service provides recommendations based on the content you like to watch, subscribers can create lists "My Stuff" to follow the shows they like the most and get the latest updates.
Links: App Store, Google Play
5. HBO NOW/HBO Go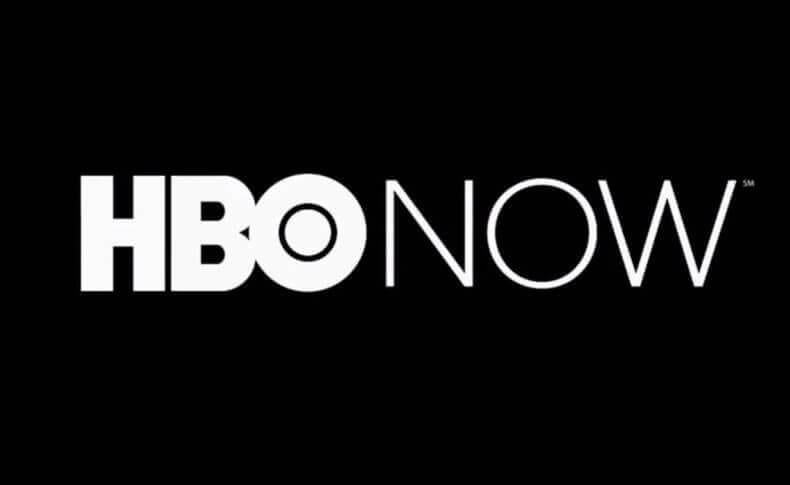 Platforms: iOS/Android
Prices: 14.99/month
The last but not least platform in our list is HBO NOW/HBO Go that also streams its original works like Game of Thrones, Chernobyl and Silicon Valley. There is no difference in content between HBO NOW and HBO Go, but the first one can be purchased independently, while the second one requires HBO subscription through your cable or satellite provider. To put it in a nutshell, if you have a cable subscription, HBO Go app can be installed and used technically for free, as you already pay your provider.
HBO NOW/Go are supported by all devices, including gaming devices. In addition to original shows, you get access to news, documentaries, smart talk shows, and comedy specials. It's only one premium subscription that gives access to the variety of movies and TV series in high quality. In May 2020, HBO planned to launch another streaming platform - HBO Max. It will host HBO's current content but also will add to its library Max Originals and most favourite classics like Friends and The Fresh Prince of Bel-Air.
The service offers a free trial for new platform users, so you can check the content yourself and decide whether to choose HBO as a streaming service on a regular basis.
Links: App Store, Google Play
Top Video Streaming Platforms in the World of Business
There is a number of platforms that stream videos for business purposes, we've analysed them and added the best ones to our list that can help your company during the quarantine.
6. Brightcove Engage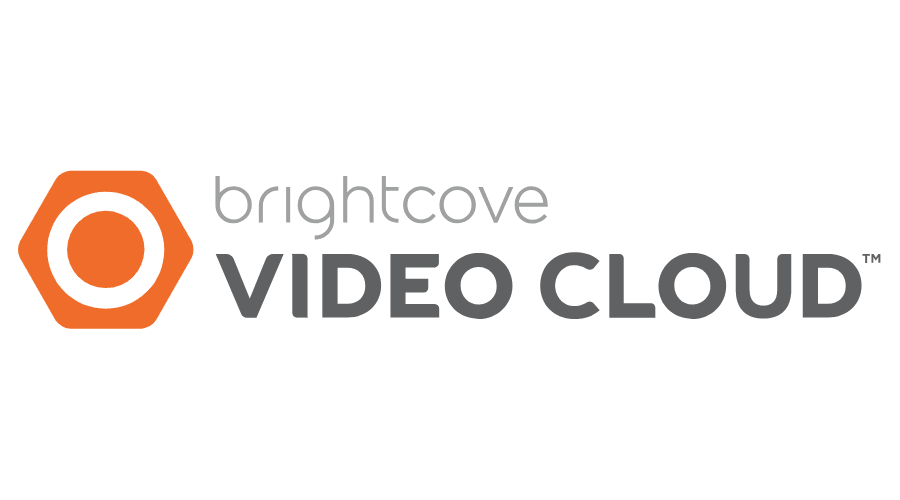 Platforms: iOS/Android
Prices: Free mobile app, for subscription pricing contact the company
Brightcove Engage is a powerful tool that helps to stay connected with your employees anytime and anywhere. This video streaming platform allows you to have a highly engaged, informed and trained workforce even at the time of worldwide quarantine. Internal communication is essential for every business, so you need a secure and simple tool to make it possible.
Brightcove Engage is free to use and suits both iOS and Android devices. The videos are uploaded in several simple steps, you can organize them according to your needs, create a single sine-on and share the link with all the employees, so they have immediate access to the content through desktops or mobile phones.
The platform offers to stream both on-demand content and live events, which can be a helpful tool to share the latest updates with your team and keep them inspired at all times. The service great analytical tools that can help you track trending videos, check engagement, thus understanding your audience and creating educational of informative videos to suit their preferences. Brightcove Engage simplifies daily tasks like planning, execution, and analysis. You can easily schedule live events and share the link with your workflow, so everyone stays in touch and most of all, informed.
Links: App Store, Google Play
7. UStream (IBM Cloud Video)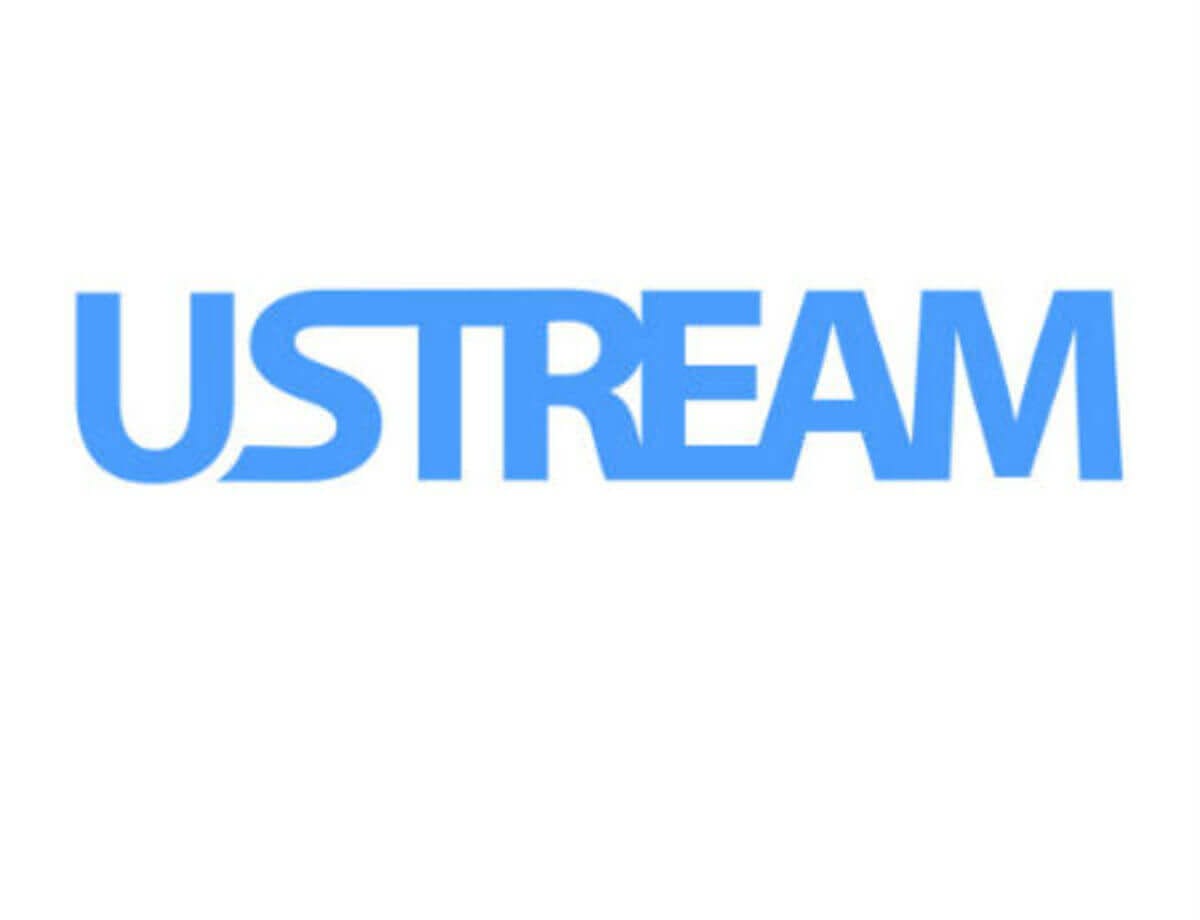 Platforms: iOS/Android
Prices: Starting at $99.00/month
UStream (IBM Cloud Video) is another platform that allows secure video streaming. This is a powerful service that offers 30-days free trial for test drive video streaming to the audience of any size and gives access to various broadcasting features. It's a great way for potential subscribers to learn about the platform and experience its advantages.
There are three types of subscription plans that include Silver ($99.00 per month) that is suitable for small businesses and new users, Gold ($499.00 per month) for medium-size companies, and Platinum ($999.00 per month) for high volume usage. All the plans provide phone support and live polling, the difference is in the number of viewer hours, channels and video storage. Also, the Premium Membership is ads-free. Check the detailed descriptions and choose the most suitable for your business.
UStream offers to watch and broadcast live videos anytime and anywhere as there are available mobile apps for iOS and Android devices. Users can follow UStream channels and events of their interest, manage and share their recorded videos (that is suitable to stay connected with your employees), chat and interact with the audience, and broadcast live events to an unlimited number of viewers.
Links: App Store, Google Play
8. Kaltura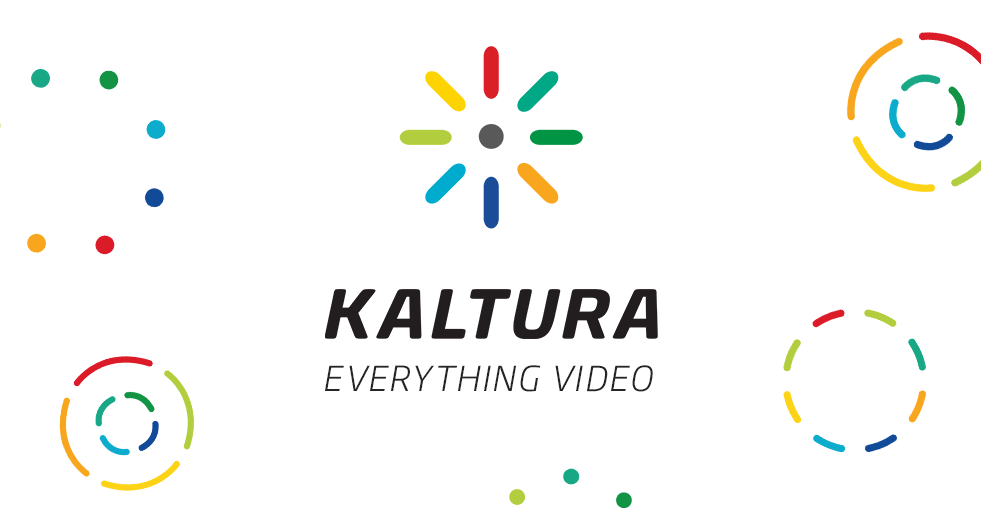 Platforms: iOS/Android
Prices: Contact team for details
Kaltura is one more well-known and widely used platform for online video sharing. It is required to create a web-based portal, so you can have access to it via phone or tablet. One of the strongest features of the service is its reliability in addition to impeccable performance and easiness in usage. Apart from being an excellent tool for business purposes, it is also used in the educational field. The portal makes it easy to broadcast and share everything from staff training classes to lectures and academic conferences.
Kaltura brings together contributors from various fields, gives a chance to like, comment, and share the feed you like, thus allowing interaction between you and your audience. In addition, the platform is empowered with analytical tools that can provide useful insight data.
There is a number of plans available on the website that suit different purposes, including Learning and Development,  Communication and Collaboration, Marketing and Sales. New users can choose a 1-month free trial to discover the features offered by the platform. Another great advantage of the service is that it offers customised plans for enterprises, as different companies have different needs. The prices of the service are variable and will depend on the package.
Links: App Store, Google Play
9. Wowza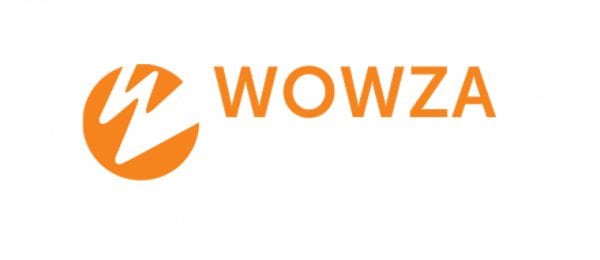 Platforms: iOS/Android
Prices: Starting at $49
Wowza is next in the list of the best platforms for video streaming and there is a number of reasons to add it to this list. First of all, the service is extremely flexible and reliable solutions for enterprises of any industry. The service is powerful in terms of live audio and video (HD quality up to 1080p) streaming. It is easy to use so you won't experience any technical problems when launching your live event.
Wowza is a platform for businesses that look for ready-to-use video streaming features and for the enterprises that need customized plans. It offers unique subscription plans that include Live Event, Pay As You Go, and 24x7 Streaming. For instance, if you're a starter in the industry, you can choose a monthly subscription for $49, Standard plan goes for $199 per month, and Plus plan is $499 per month. In case your enterprise needs high-volume streaming plans, you can contact the team and get customised one to suit your business needs.
The key features of the platform are up to 4K live streaming, low latency streaming feature, social sharing, tools for developers (SDKs, APIs). Also, it can be in the cloud, on premises, and in a hybrid environment.
Links: App Store, Google Play
10. Vimeo

Platforms: iOS/Android
Prices: Starting at $7/month
Although Vimeo is known as a platform that is alike to YouTube but without ads, it's also a high-quality service that offers a range of proprietary products for live video streaming. Here users can discover videos from best creators around the world and share their own ones.
The service has several subscription plans starting from $7 per month for Vimeo Plus and up to $75 per month for Premium users. If you need live streaming for business purposes, the most suitable plans are Business ($50/month) and Premium. The Business plan is offered with free 30-days trial that allows new users to discover all the features of the platform.
Vimeo is a service that provides HD live streaming and multi-streaming (YouTube, Facebook Live, etc.), which is a great feature to reach an even wider audience. What is more, the platform is powered with real-time analytics that provides detailed information on the streaming, audience engagement and helps you constantly improve. Audience engagement tools like polls, chat, and Q&A, are also available. All the tools and features together make Vimeo a useful tool for business live event streaming. The platform is secure and takes care of the private business information to the highest standards.
Links: App Store, Google Play
These are the video streaming platforms we have today and the ones that help us to get through the hard times to some extend. Still, it's not the limit and if you have new ideas, you can turn it into reality even during the quarantine. There are companies like ours that offer to hire professional developers remotely. We have years of experience in the field of app development and ready to take projects of any level of difficulty.
Our team consists of experienced and skilled developers who use the best tools to create powerful apps. Even if you have basic knowledge of mobile app development, you can rely on our professionals who will come up with the most suitable solutions and help you create a unique product.
Talk to our app developers and experts to find out more about the topic and how your business or project can start benefiting from it today!