These days, we live in the "stadium as a platform" reality, when more and more sports businesses integrate new technologies. They adopt them for different purposes.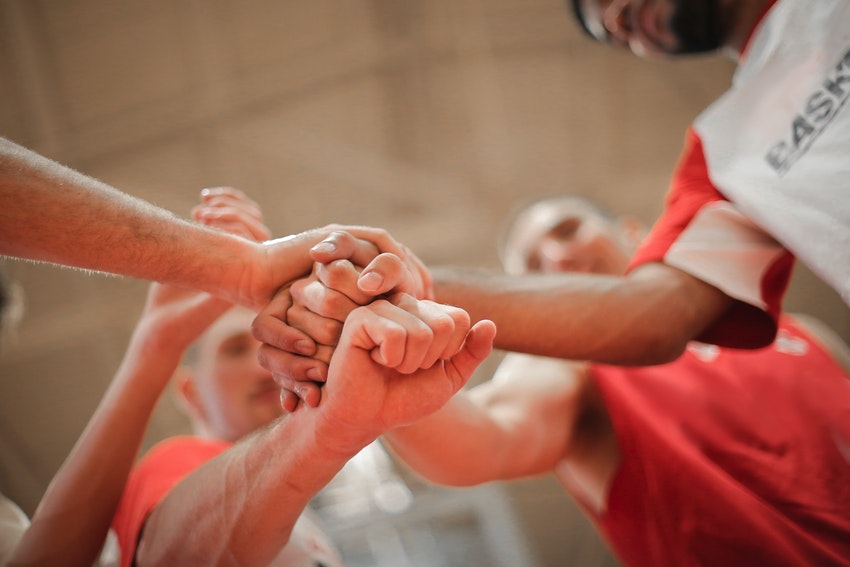 In addition to using innovative tools for stadium construction and making mobile apps for better communication with fans, team managers enjoy the benefits of technology services for easier administration.
For this purpose, sport league management software comes into play. The tool possesses several modules to manage a sports team and provide the essential data for improving your marketing activities.
Once integrated with a sports app, the technology can bring next-level coordination and organization for your team. Check this guide to get the idea and practical implication of this software type to your team management!
What Is Sports League Management Software?
In essence, software for sports management is designed for handling all the administrative work for a team. Its functionality, including registration modules, communication platforms, and payment processing, serves the aim of making your team management easier and faster.
In contrast to traditional websites, sports league management software provides secure integration and access to relevant categories of visitors. This way, you get more control over the sensitive processes of team enrolment, facilities management, and roster building.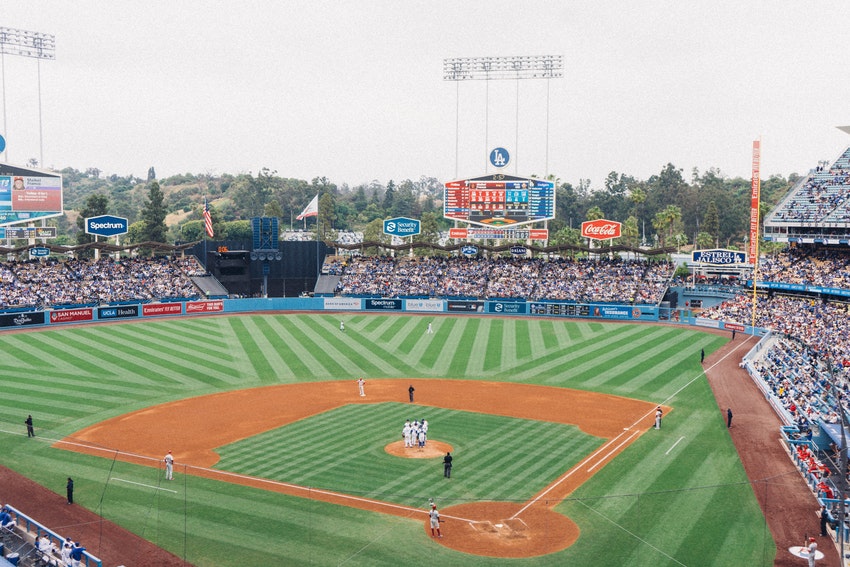 What's more, the intuitive dashboard introduces an easy-to-use interface that stores only relevant information and enables automatic updates. This way, the software serves as a digital assistant to complete numerous administrative tasks.
Who and Why Uses Sports Management Software?
Among all, the software is useful for making the workload of team managers lighter and easier. It contains tools for quick registration, negotiation-free scheduling, and accurate facility registration.
Moreover, picking a custom solution from a tech provider makes it possible to negotiate extra features (like payment processing or next-level integration with your existing computing system) to boost your business profit and optimize team performance. For example, you can invest in a mobile app.
Basically, each sports team needs an app. With this solution, fans will interact more with your team as volunteers, and the management board will get the efficient tools to process the information and deliver the service more accurately.
Empowered by Big Data and technologies for the next-level fan experience, this tool will amplify user experience during gamedays and beyond.
3 Main Benefits of Sports Team Management Software
Fast registration. The software automates the player and team registration. It increases the organization level and makes the preparation thoughtful and more flexible to changes. What's more, the tool will send instant notifications about changes to the involved parties — without the need to do it manually.
Advanced coordination. Sports league management software makes it easier to arrange various processes. An intuitive dashboard puts things like setting schedules, picking players, and reserving facilities as a matter of a couple of clicks. You can ask your tech partner to make a mobile app for the software to increase the coordination level to the maximum.
Marketing automation. Mobile apps can collect essential statistics about your fans. You can engage your users with interactive features and then use the information gained for marketing. For this aim, sport management software includes actionable analytics and tracking user behavior. For more details, check our blog post on managing a sports app.

9 Must-Have Features of an Effective Sport League Management Software
This list of features contains everything needed to benefit from sports management software. However, this listing is not complete.
The extra elements may include team site mobile apps, officials management, membership management, phone support, and payment processing. Contact your service provider to negotiate the exact set of features that will increase the effectiveness of your sports league management software.
Dashboard
The most important thing for the league management software is an intuitive dashboard with quick access to all the processes. The set includes sign-up tracking, scheduling tools, in-built communication platform, and profiles of all the system participants.
If you go for a custom solution, make sure your tech partner has created the design and functionality you like and understand.
Player Registration
You can automatically enroll players and staff in the relevant teams and events with sports league management software. Everything needed is access to the system where all the processes are already prescribed. The advanced features include setting volunteer shifts, sending questionnaires, and using in-built messengers.
The player registration feature in sports league management software facilitates your life.
With the app, you can filter players to assign relevant teams, instantly connect the enrolled players to their team sites and schedule, and send them reminders via email. No need to do all these things manually!
Team Registration
The software is capable of managing the registration process on the team level. In this case, you can customize the setting of your software with relevant leagues and tournaments.
The tool can deal with an enrolment of different complexity, making the process easy as pie. After the team completes the checkout, you'll see the result in the system and invite other players to register if needed.
Scheduling
With calendar integration and the intuitive dashboard, sports league management software can help you deal with several schedules at once. The program works as a full-fledged scheduling app.
You can determine the key parameters: the schedule will visualize not only the game date but also the opponents, locations, and scenarios for the next games. Besides, this information is easy to share.
All in all, it's more convenient to get your schedules stored in the unified system along with other relevant elements than elsewhere.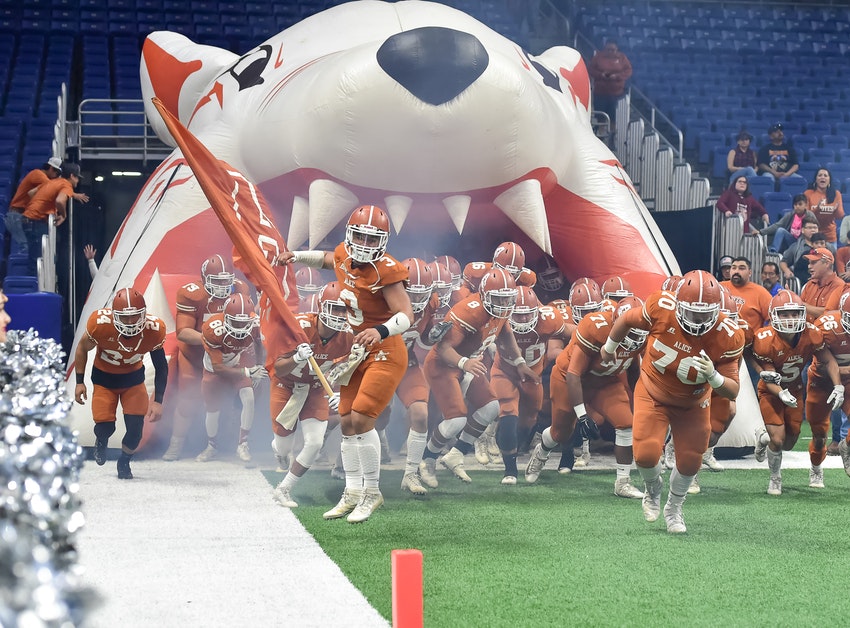 Communication
Sport league management software is the platform where you can manage emails and create lists for sending text notifications. It's easy to categorize the recipients and use custom templates to manage your database quickly and efficiently.
For example, you can schedule the weekly board meetings in a couple of clicks. What's more, the program lets you send last-call alerts and instant notifications on the changes in the program.
Roster Building
With the multi-level registration feature, you can assign players and change the composition of your team automatically. If done manually, this process takes time and numerous negotiations.
But with sports league management software, you can complete everything with a drag and drop function.
Volunteer Management
Sports team management software provides access for volunteers to participate in the team's life. You don't need to integrate other platforms to let them join — everything's needed is filling the registration card in your system.
This way, you can instantly see all the relevant information about them, make a decision fast, and start communicating with the chosen volunteers right away.
Facility Management
You can use sports management software for renting facilities. With the system, you can automate the reservation process and forget about double bookings and losses.
The tool works with public calendars and integrates all your fields and facilities into the unified set resources. Besides, it combines this feature with scheduling and categorization modules to make it intuitive and visible in the dashboard.
Payment
Add a payment processing module to enable reservation payments right in the system. It will improve numerous processes in the software dashboard. For example, you can introduce payment during the registration process or book facilities right in the system.
For adding a payment module, contact your software provider and negotiate the development process. Make sure these specialists are aware of the basics of secure payment gateway integration.

Build the Sports League Management System with Intellectsoft!
Our company offers the service of sports app development. By reaching us, you'll get a custom technology that will address each aspect of your team, league, or training program.
Here are the things we can build:
Robust app platform. Let your fans interact with a mobile app to get all the basic information and relevant updates. We can integrate this solution with your CMS so you can establish strong relationships with them and increase the effectiveness of your marketing activities.
Immersive mobile experience. Upgrade the current user experience with know-how technologies, including augmented reality, arena-home transit, and geofenced messaging.
Specialized training software. Empower your tracking solution with wearables, IoT devices, Big Data, and smart design. Check more on our fitness app development process here.
We've already helped SD Gulls, Finis, and Grand Rapid Griffins with sport team management software. Now it's your turn! Contact Intellectsoft developers and get the custom solution for your needs. We're ready to discuss your project and start working for your business benefit right away!