What business books advisors are turning to during the coronavirus crisis and after the post-pandemic era? Today, managers and leaders worldwide are investing time in personal development to become more flexible and get prepared for new digital realms.
Many of them are revising companies' budgets, strategies, and projects to find new, innovation-led ways for optimizing their operations and business processes. We, at Intellectsoft, have collected our TOP six best-in-class readings about technologies, development, and digitalization to bring powerful experiences for your clients and partners in light of COVID-19 times. Enjoy reading!
1. Driving Strategic IT Cost Optimization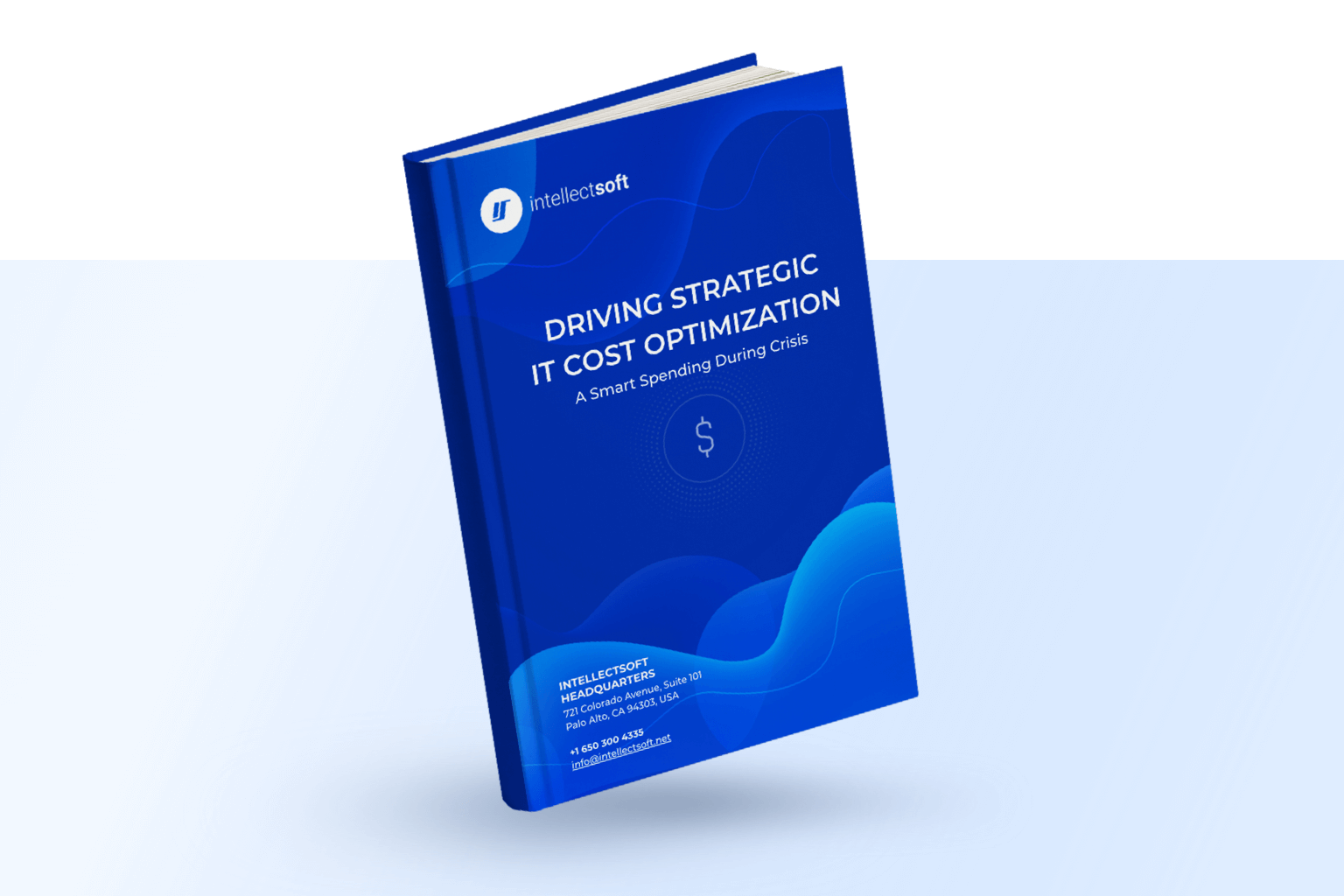 Amid ongoing worldwide pandemic and business uncertainty, the never-ending pressure to reduce IT spend is shifting more and more from cost-cutting to cost optimization. That's why IT leaders from all over the world embrace strategic cost-saving initiatives and approaches described in our insightful ebook.
In the guide, you can find:
How to develop a strategic plan for cost optimization as a part of your overall business risks and continuity plan.
When to revise cost-saving opportunities and alternate or non-traditional revenue streams.
A step-by-step guide for identifying decision-making processes and choosing a working approach for your organization.
How to pick the right collaboration model and launch a smart strategic digital partnership.
Best for: business leaders, C-level executives (CIOs, CDOs, CAOs, CMOs, CPOs, COOs, CFOs, CKOs), industry experts, team leads, etc.
2. Digital Transformation in Hospitality & Entertainment: Technical Guide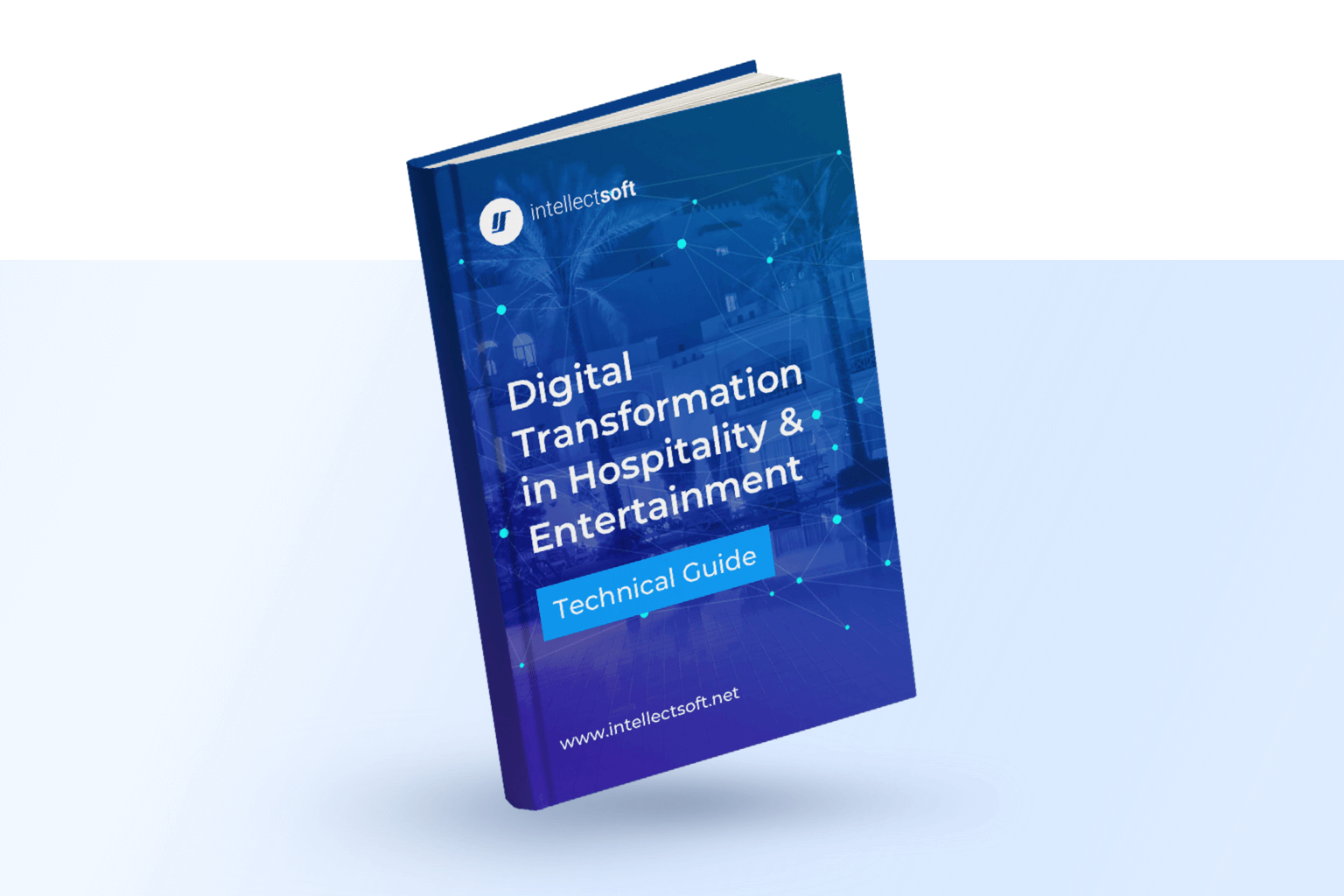 The landscape of the Hospitality & Entertainment industry is changing dramatically. The main question remains the same, though: what are the forces that push the industry forward to a new environment? It's essential for the hospitality organizations to take proven steps toward digital transformation and make sure they can compete in a digitalized and data-driven environment.
This carefully written technical guide examines the details and effects of digitalization on the tourism and hospitality industry from different perspectives. The ebook also allows readers to understand the implications of digitalization on Tourism 4.0 and business strategy overall.
Whatever stage you're at in the evolving hospitality industry, take a look at this guide to learn:
How to implement a scalable, feature-rich IoT smart room system across a large number of luxury properties in Hospitality, and how much time it takes.
What are AI-driven smart moods in hotel rooms?
What is the real potential of AI assistants in the guest experience
How to use a shared ledger to create a secure cross-location loyalty program.
How technologies help elevate the guest experience.
How to implement all solutions according to a clear roadmap, and how much time does DT take.
Best for: CEOs, Regional Directors, VPs, Executive Chairmen, CIOs, Hospitality experts, etc.
3. User Acquisition Explained. A Cost-effective Strategy for Finding the Audience Your App Deserves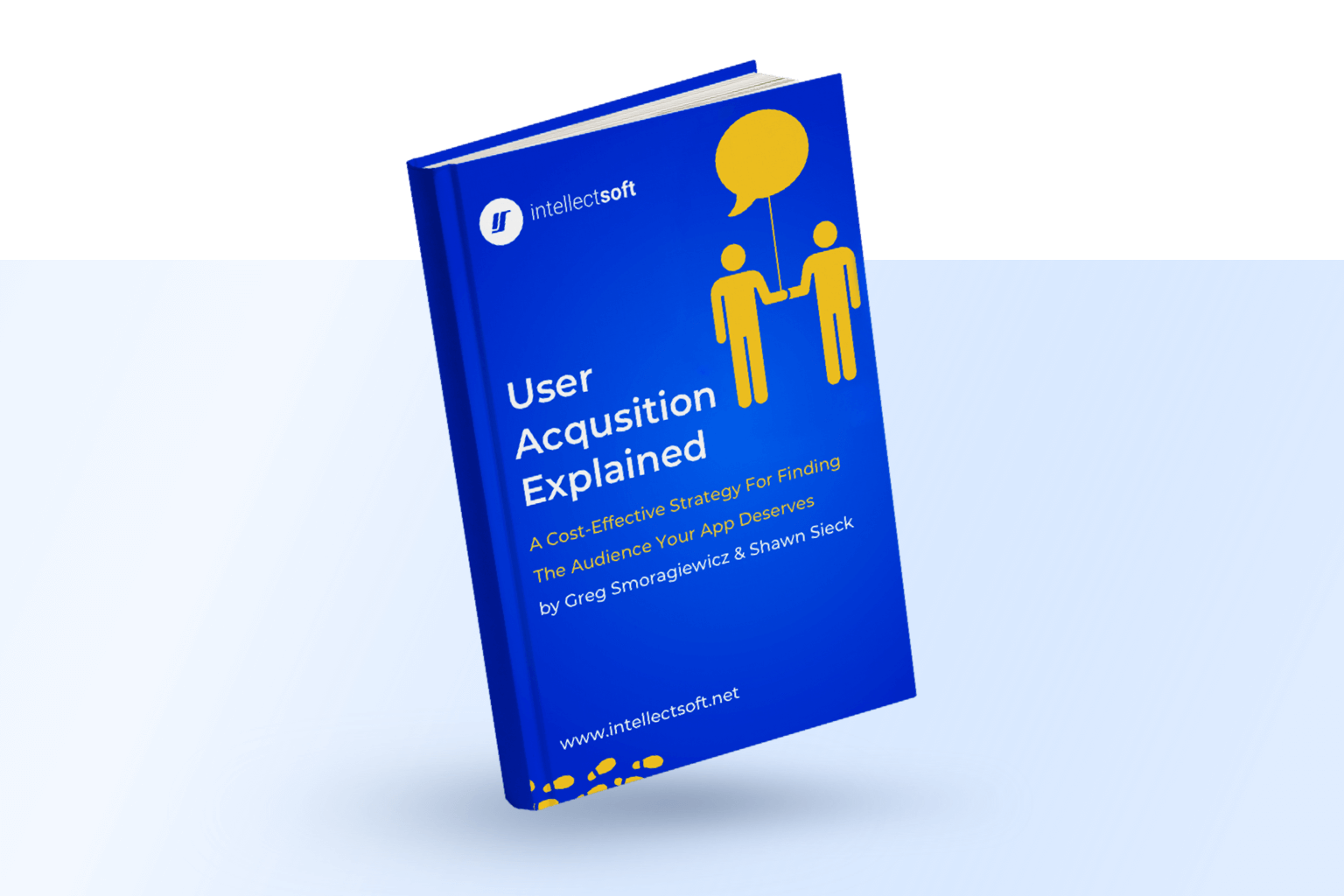 User acquisition can no longer be treated as an assumed result in this competitive climate. In reality, user acquisition has become an industry unto itself. And within that industry, the average cost of acquiring a single loyal user now hovers around $4.00.
That figure does not need to be your fate, however. A carefully considered strategy can send you a steady stream of active users without breaking the bank — and that's what we're here to help you with.
In this ebook, you can find how to:
Identify your app's most important qualities.
Target audiences who will adore your app.
Perfect your app store profile.
Match app features to user needs.
Create buzz without breaking the bank.
Pick the right promotional channels.
Analyze which strategies are working well.
Refine your approach and scale user acquisition with confidence.
Best for: CMOs, User Acquisition Managers, Product Managers, Product Marketing Managers, Content Marketing Specialists, etc.
4. Staff Augmentation: an Intelligent Solution for Supplementing Your Software Teams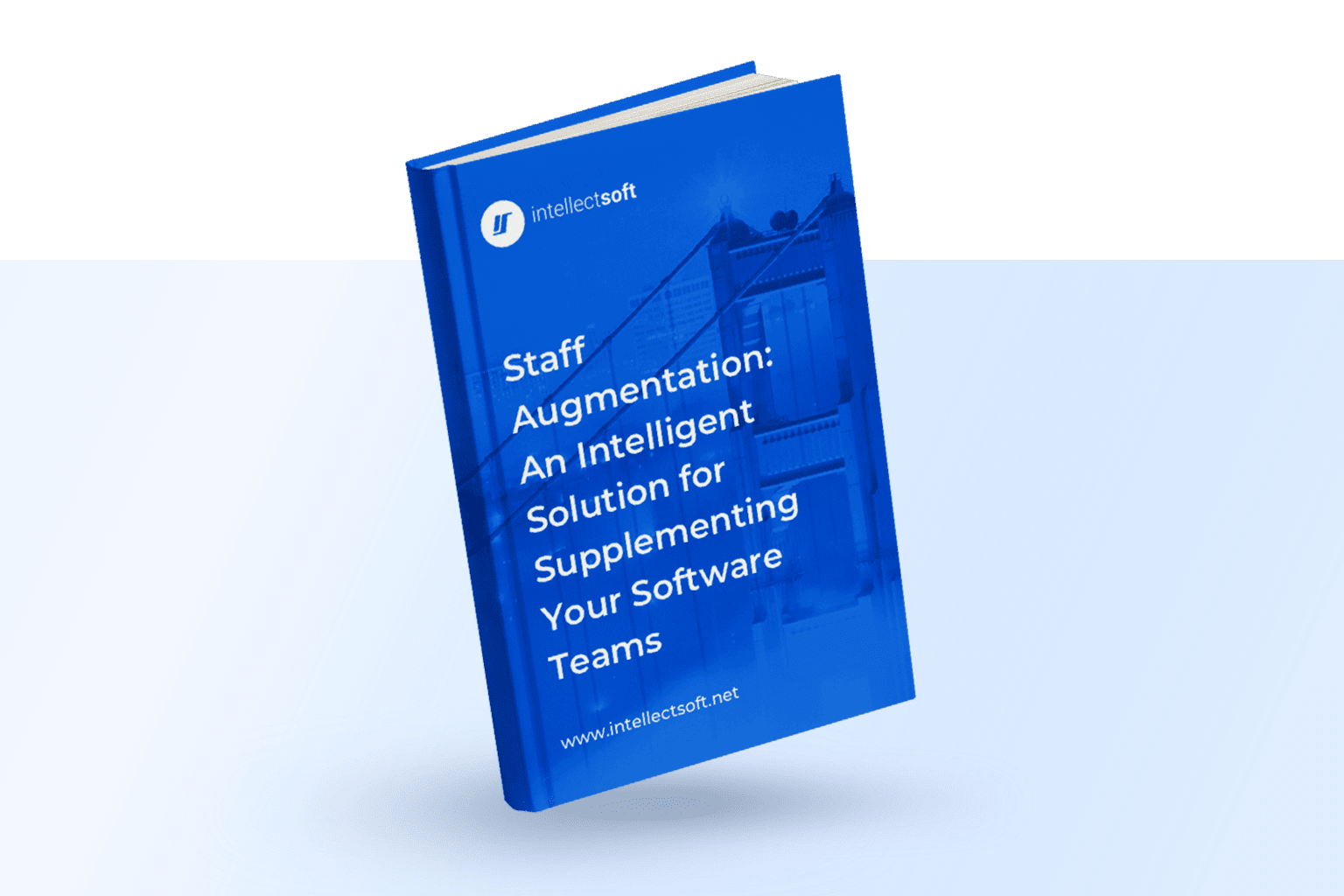 In turbulent times like ours, where the demand for skillful developers is keen, the prospect of building a winning team of developers that can work in concert with one another and bring outstanding results is daunting.
Tech companies cannot hope to source, train, and provide for new staff members during production without risking mounting costs or compromising quality. Time-to-market cycles are critical for organizations, and having a competitive talent advantage can make the difference when it comes to delivering truly innovative solutions.
Here we seek to outline the unique processes and benefits of staff augmentation for organizations seeking to overcome the shortage of talent and scale their way towards production. In this ebook, you will find:
How staff augmentation could benefit your business.
Unique processes of staff augmentation assignment.
Staff augmentation scaling.
How not to pay for overhead.
Best for: C-level executives, Regional Directors, VPs, Product Managers, Project Managers, Analysts, etc.
5. How to Create a Mobile App: Step-by-Step Guide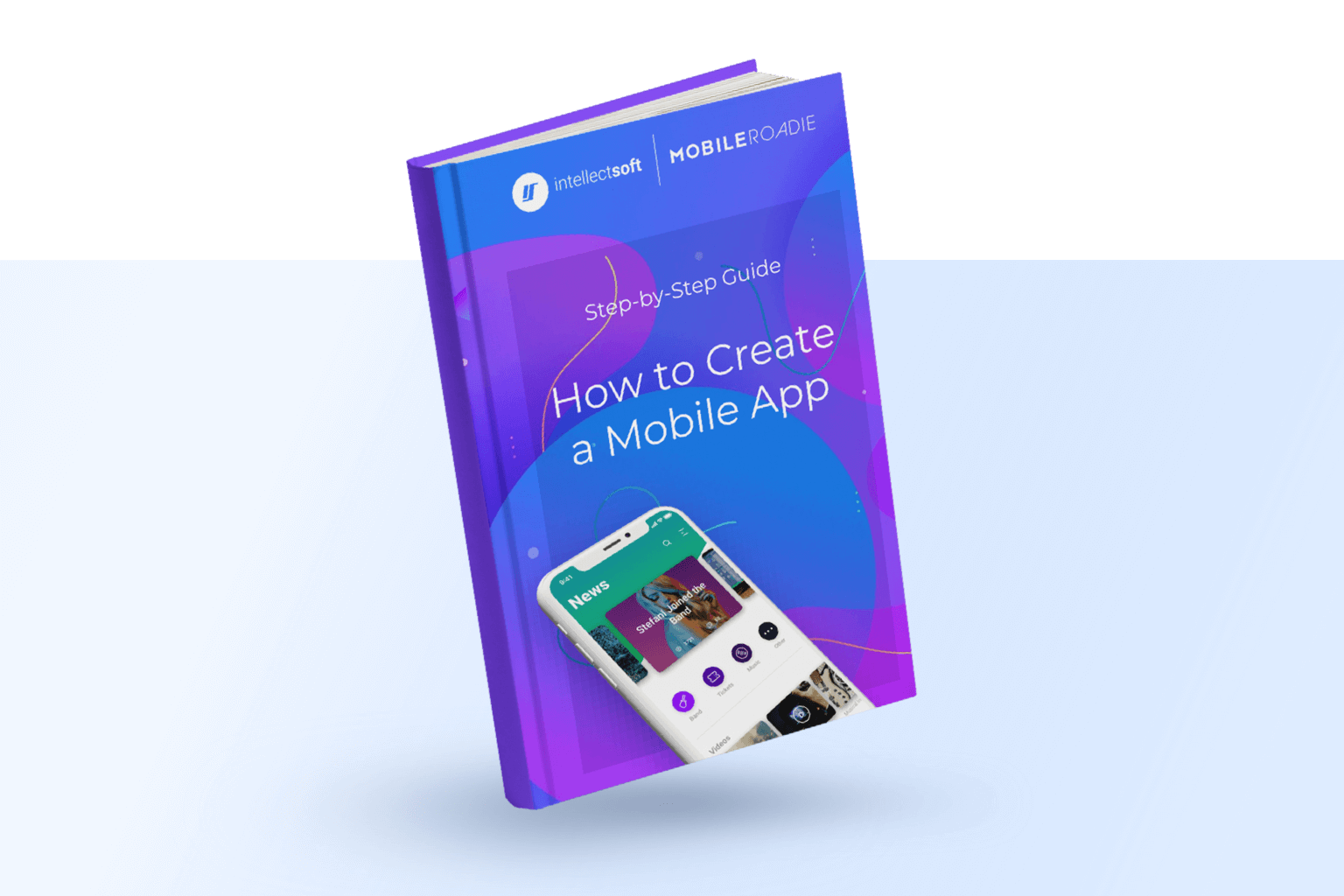 Today, building a mobile app is no big deal, right? Well, yes and no. Before taking the first step, you should answer a bunch of questions like why do you want to build it, what problem does it solve, what's the main idea of your app, etc. The answers to these questions can determine whether your app will be successful or not.
This guide is not a one-fits-all ebook for app developers, but rather a guideline to building your app in the most effective manner based on our experience. But here's a little spoiler: building the app is the easiest part of the game.
After examining this guide, you will:
Better understand your audience and whether you need a mobile app.
Identify the necessary tools and technologies to pick the best approach.
Match app features to user needs, as well as prioritize the production processes.
Best for: because of the simplicity and detail of the guide, anyone who is looking to build an app can find this ebook helpful and informative.
6. Blockchain – a Revolution You Can't Stop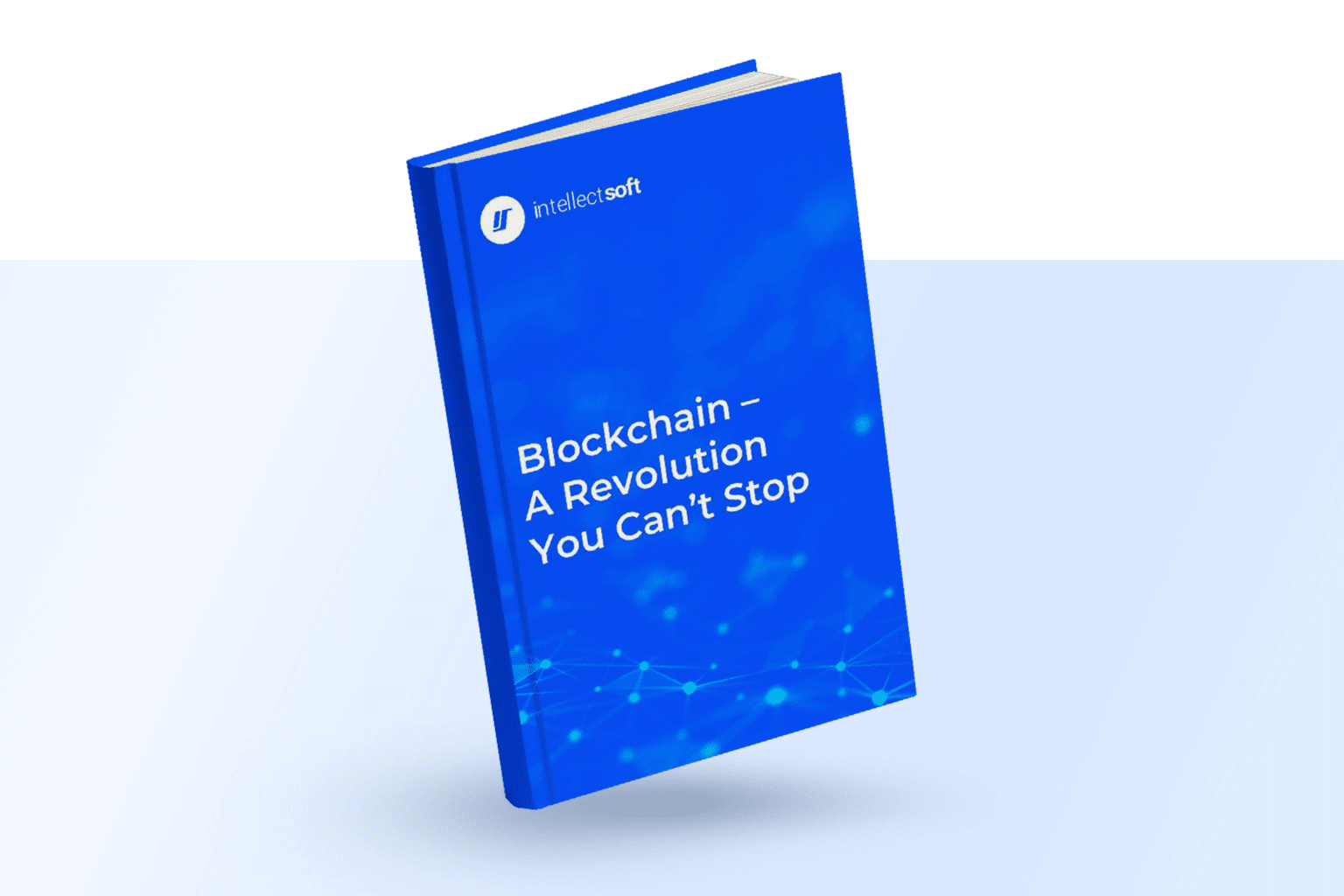 This is a detailed guide of what blockchain technology is, how it works, and what it can do to your company. Whether you're new to the topic or already know something — you are likely to learn a lot.
Here's an incomplete list of what you're going to read about:
What is blockchain, and what makes it work?
Why blockchain will change the enterprise and the world in a full-scale transformation.
How Smart contracts work and what their benefits are.
What are the real-life applications of blockchain across industries?
Types of blockchain and their differences.
Expertise required to build a blockchain.
How to start with your own blockchain right away.
Best for: C-level executives, R&D experts, software engineers and architects, developers, computer programmers, cryptocurrency enthusiasts, entrepreneurs, investors, blockchain experts, computer scientists.
We, at Intellectsoft, empower companies and their healthcare workforce with cutting-edge transformative solutions and data-driven insights. Are you and your organization ready to shift the mindsets and get the most out of innovations?
Talk to our experts and find out more about the topic and how your business or project can start benefiting from it today!