At present, it's hard to imagine the future of any industry without implementing innovative digital solutions and various software approaches, and the healthcare industry is not an exception.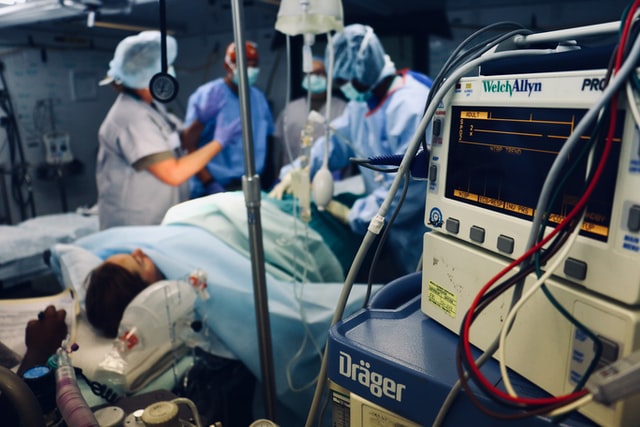 The rise of digital health technologies, electronic healthcare/medical records, and mHealth has shown that the implementation of different technologies into the health industry will only increase in the future.
According to Statista, by the end of 2021, the overall market value for the Health IT segment is expected to reach $280 billion, which means a 104% increase compared to the 2016 data.
The adoption of the newest software solutions was also enhanced with the Covid-19 outbreak, which calls for remote health monitoring and optimization of the existing system processes in hospital management.
For sure, when it comes to effectively delivering healthcare services and ensuring the advanced control of daily activities in a healthcare unit, the hospital management system is a thing.
It enables optimization of the core workflow processes, monitoring of the hospital equipment, the performance of medical workers, advanced data analytics, and more.
In this article, Intellectsoft's best experts will provide you with the essential information to know about the hospital management software, including its main features and advantages your business can get.
What Is Hospital Management Software?
Hospital management software, also known as HMS, is a standalone or cloud-based web medical management system, targeted on storage and integration of different sorts of data from all departments to optimize the workflow of a specific healthcare unit (in our case, we will focus on a hospital).
In other words, this software encompasses the information from multiple sources within a single application or web system. Thus, it can be used for the following areas of hospital management:
Staff information: Professional info and contact details
Automated digital features for doctors: The patient health information, medical history, and treatment progress tracking; scheduling appointments, emergency calls, and important reminders; quick reach of other specialists per need
Laboratory performance: Input the results of tests and analysis for each patient
Supply chain management: Medicine and instruments inventory
Billing processes: Tracking hospital budget and patients spending
Insurance: Patient insurance data and list of companies a hospital cooperates with
Advanced reporting: Automated data analytics and diversifies reports for different performance analysis
As you can see, the hospital management software is focused on covering all these aspects within a single system to enhance the core processes of hospital management.
Not only can it automate the daily tasks, but also improve the internal communication and coordination of staff, contribute to inventory management and establish a powerful patient-centric approach for delivering the best services.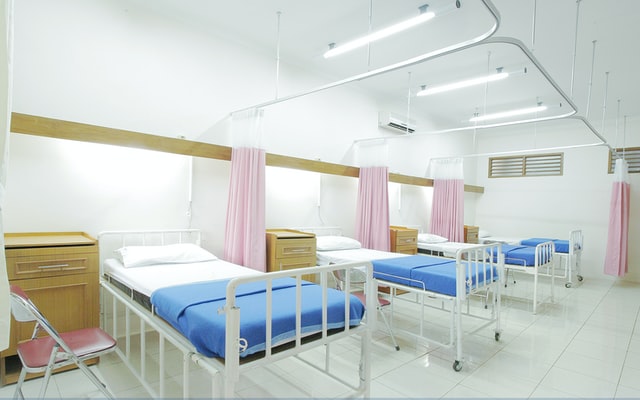 Main Types of Hospital Management System and Its Advantages
However, the general scope of hospital management systems can be also divided into more specific software solutions, which mostly depend on the processes a certain healthcare unit intends to improve.
Thus, we can see a variety of different types of hospital management systems introduced on the digital market today, including:
Hospital claims management software  - to optimize the process of organization, billing, filing, updating, and processing of various claims related to patient diagnoses, treatment approaches, and medication plans.
Hospital asset management software - an effective method of planning, acquiring, maintaining, administration, and disposal of the machinery, equipment, and physical assets of the healthcare unit.
Hospital contract management software - used to streamline and improve the various aspects of contracting processes, so that hospitals can access, manage and approve the routine agreements (especially effective for tackling the large contract volumes).
Hospital facility management software - helps to maintain facility compliance across hospitals, predict future needs, prioritize capital improvements, and more.
Hospital supply chain management software - important for managing the flow of processes and procedures across the hospital unit.
Hospital information management systems - focused on storage, managing and analyzing different sorts of information, as well as establishing an effective communication channel between hospital staff, doctors, and patients.
So, the core idea of any hospital management software is to optimize the performance of the existing processes in a healthcare unit. The hospitals can individually select the software type that fits best to their goals and needs, or else create a custom management software that ideally fits their needs.
Core Features to Include to Hospital Management System
To choose a high-quality tech solution for hospital management, it's essential to uncover the main features you'll need for creating an ideal software. The more useful features you'll incorporate, the better-optimized system you'll get as a result.
#1 Convenient Patient System
The simplification of patient registration, accelerated health data management, automated call processing functions are the must for improving the patient service. Additionally, allowing the patients to schedule the appointment anytime and from anywhere can eliminate the reception desk workload and create a solid ground for the formation of the rest of patient-interaction processes.
#2 Laboratory Management System
According to Brandessence Market Research, the global laboratory information system market is valued at $1,072.6 million as of 2020 and is expected to increase by around 34% with reaching $1,440.2 million by 2027.
Such a huge demand is caused by the rise of chronic diseases, the implementation of tech solutions, and cloud-based systems into the healthcare industry.
The essential feature to include in laboratory management for hospital software is the ability to automatically update the patient data and send the messages in communication channels to clinic staff and patients. This can often impact the speed of getting an accurate receipt and the overall outcome of treatment.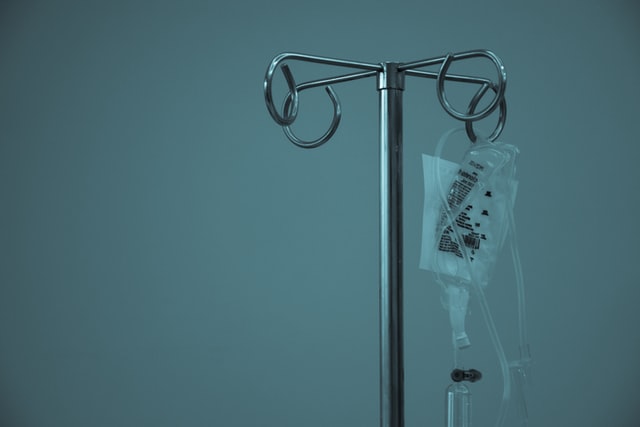 #3 Inventory Management System
The hospital inventory management software is one of the key approaches in boosting inventory operation and management. It's widely used for tracking the number of inventory items, drugs, and other medical materials in stock and ensuring their constant availability.
Additionally, it helps estimate the date for the next delivery, notify when some of the items require restocking, and create reminders for ordering certain groups of inventory. Furthermore, today's hospital management software also enables tracking the expiration date of medicines to get the real picture of adequate replenishment.
#4 Data Management and Reporting
An essential process of any hospital management is to consistently generate and analyze the performance reports regarding the key processes of a healthcare unit.
The functional software enables creating informative reports about the patients and doctors, the medical staff performance, hospital budget and patient billing, monthly inventory usage, and more.
Obtaining this data in a few clicks allows getting the real-time analysis for creating a successful hospital management model and generating a cost-effective strategy for further development.
Intellectsoft's Expertise in Launching the Hospital Software
We all know that developing custom hospital management software can bring you a lot of benefits compared to the pre-built solution offered on the software market.
It allows creating software that fully corresponds to all your business goals and needs without overpaying for the features you won't use for any process in a healthcare unit.
Our developers have plenty of experience in launching high-quality, feature-rich hospital systems for any sort of business within the scope, we also possess deep expertise in the healthcare industry trends and tech approaches used.
This knowledge helps us to create a powerful strategy for launching the most effective software to enhance the performance of medical institutions from day one.
Furthermore, by choosing our dedicated team of developers you'll be involved in each stage of hospital software creation. We're always open for a discussion and believe that delivering the premium tech solution implies deep communication and active interaction with our clients.
That is why hiring our team as a software vendor can help you to implement the innovative software project within short time frames and at the most cost-effective price.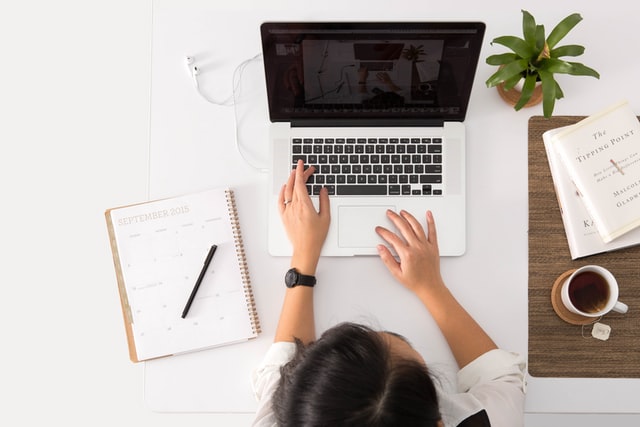 Summing It Up
As you can see, the healthcare IT solutions and software services can help you put your healthcare unit on a completely new level of performance. Implementing the feature-rich and effective hospital management software can benefit the patient service and optimization of core processes and essential tasks your hospital covers on a daily basis.
At Intellectsoft, we realize how important digital solutions are for the healthcare industry, and our team is always ready to introduce and deliver the latest approaches for your business optimization.
Do you or your organization need any?
Talk to our experts and uncover how to launch the best custom management software and enjoy the profits from day one!