For centuries, book reading has been one of the most popular activities for leisure and education. These days, you can enjoy this wholesome activity with the additional benefits provided by digital technologies. Thanks to reading apps developed for smartphones, tablets, digital book readers, and other gadgets, you can keep thousands of books on your device and read them anywhere.
This article will cover many benefits of applications for book lovers and describe some new features and improvements over reading traditional paper books. We will provide the list of best book apps for iPhone and Android devices for you to choose from. So, if you are a book enthusiast, here is our guide on finding the best ebook app to enjoy literature, manage your digital library, and discover new levels of reading experience.
Reading App - What Is It?
These days, Google Play, App Store, and other application marketplaces contain many software products for book lovers. They appeal to various tastes and preferences by offering a wide range of literature genres for young and adult readers. However, unlike traditional libraries or bookstores, most book-reading apps also give access to audiobooks and text-to-speech engines. This functionality brings a whole new level of experience, immersion, and convenience to literature lovers in comparison with the "conventional" reading of printed books.
So, as you can see, the name "reading app" is an homage to traditions and does not reflect the full range of features in modern software products developed for book enthusiasts. Today, the best ebook apps offer their users many ways to enjoy literature in different formats on smartphones, tablets, laptops, and other digital devices. 
The choice of a favorite software product to enjoy books now depends on the user's personal preferences. For some people, the best book reader app is a tiny software that is focused on imitating an ink-and-paper look of traditional books on a device screen. For others, the preferred ebook app is a modular software suite that supports dozens of file formats, allows both reading and listening to books, has a built-in shop and a library of purchased books with a rating system, and many other features.
How Can a Book App Enhance Your Reading Experience?
These days, various software products that provide access to digital books offer their users many ways to enjoy literature. The most crucial change is the possibility to listen to books or even switch between reading and listening modes. This allows users to enjoy better immersion in storytelling and offers more convenience due to a hands-free experience.
Book apps also have many useful features for enthusiasts who are devoted to "traditional" reading. Those features may vary from small quality-of-life improvements to new possibilities that bring the reading process to a new level. For example, a small but convenient feature of changing the font and adjusting its size has a huge benefit by making reading much more comfortable.
Some of the best book reader apps have integration with online stores that sell digital books. This feature allows users to purchase rare works of literature that may be hard to find in traditional bookshops. Usually, similar to other types of stores, they have ratings and user comments to help users choose literature according to their tastes.
One of the most popular features in most ebook reading applications is the library which stores downloaded books. This way, users can have hundreds and even thousands of books on a single device. Before the age of smart devices, such an opportunity was unthinkable, and now it is a mundane reality we have already gotten used to.
7 Best Apps for Book Lovers: Subscription-Based Choices
Let's take a look at the top 7 paid reading applications that are well worth their price. A little warning for you: some of them are technically free to download. However, you will have to pay to use the intended features of these apps. So, consider the pros and cons of each application and make a choice based on their prominent features and your preferences.
1. Amazon Kindle - an Obvious Choice for Amazon Users
One of the most feature-rich apps for book lovers.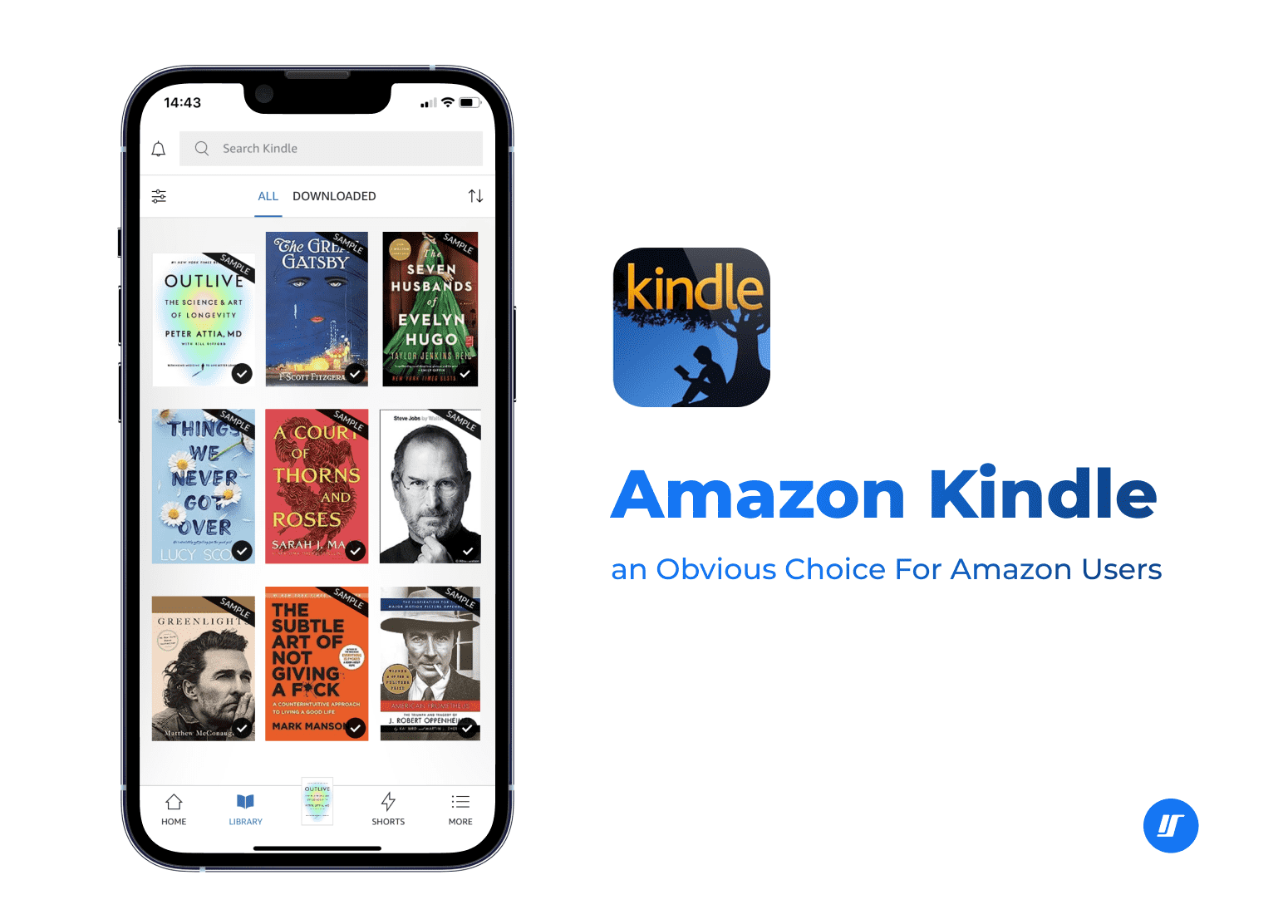 The Amazon Kindle software has been around for over a decade and still remains one of the best ebook apps. Two types of subscriptions offer different levels of in-app access to the content, and you can buy books directly from Amazon. The app has many features for convenient shopping and reading on a wide range of supported platforms.
2. Blinkist - the Best Reading App to Discover New Ideas
One of the best reading apps for fans of nonfiction literature.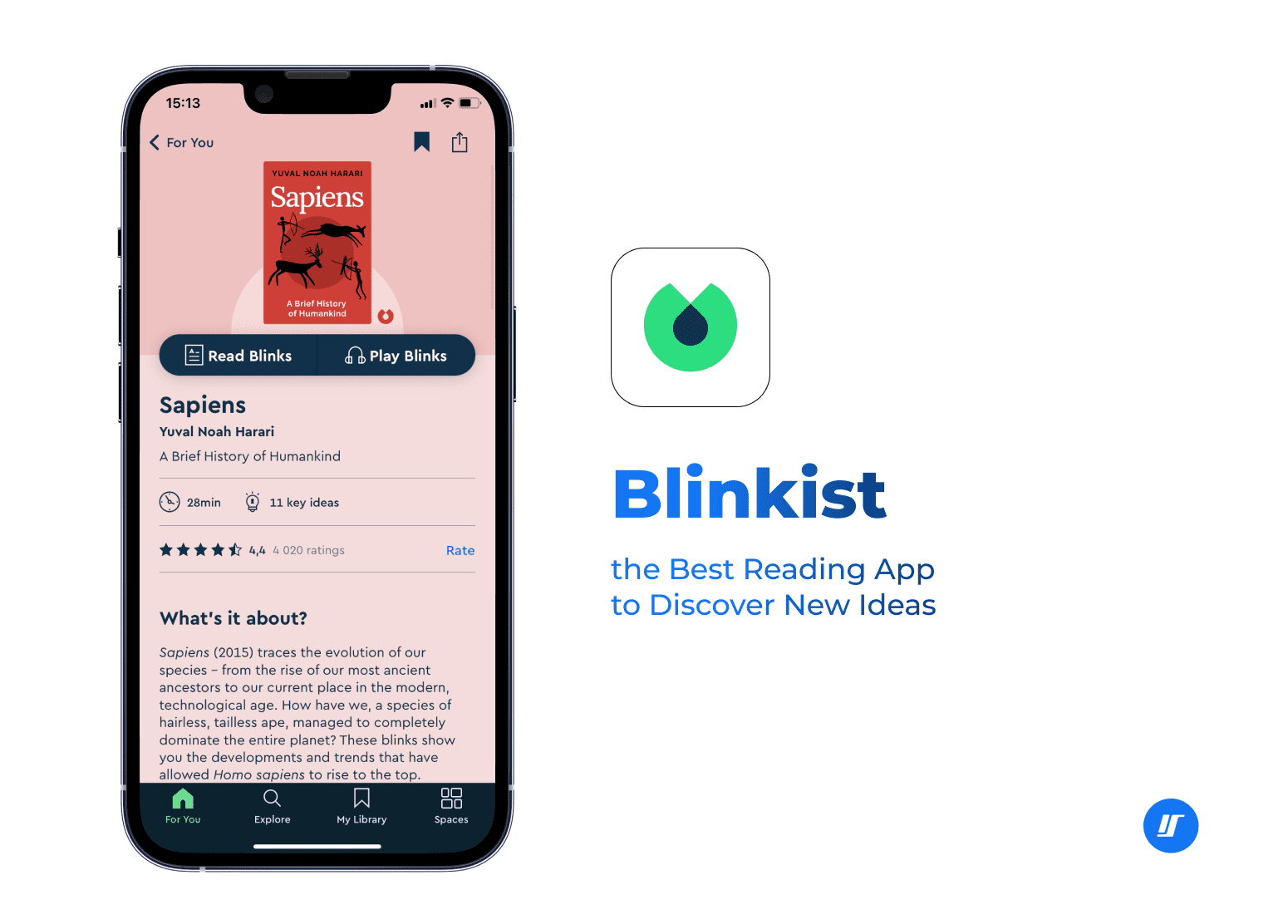 Blinkist is the top choice for people who like to get useful insights on a regular basis. The app has crash courses on a wide range of topics. Users can read and listen to full-size books and podcasts or extract the main ideas from them.
3. Bookly - a Reading App That Tracks Your Reading Sessions
An excellent choice for people who are interested in building a reading habit.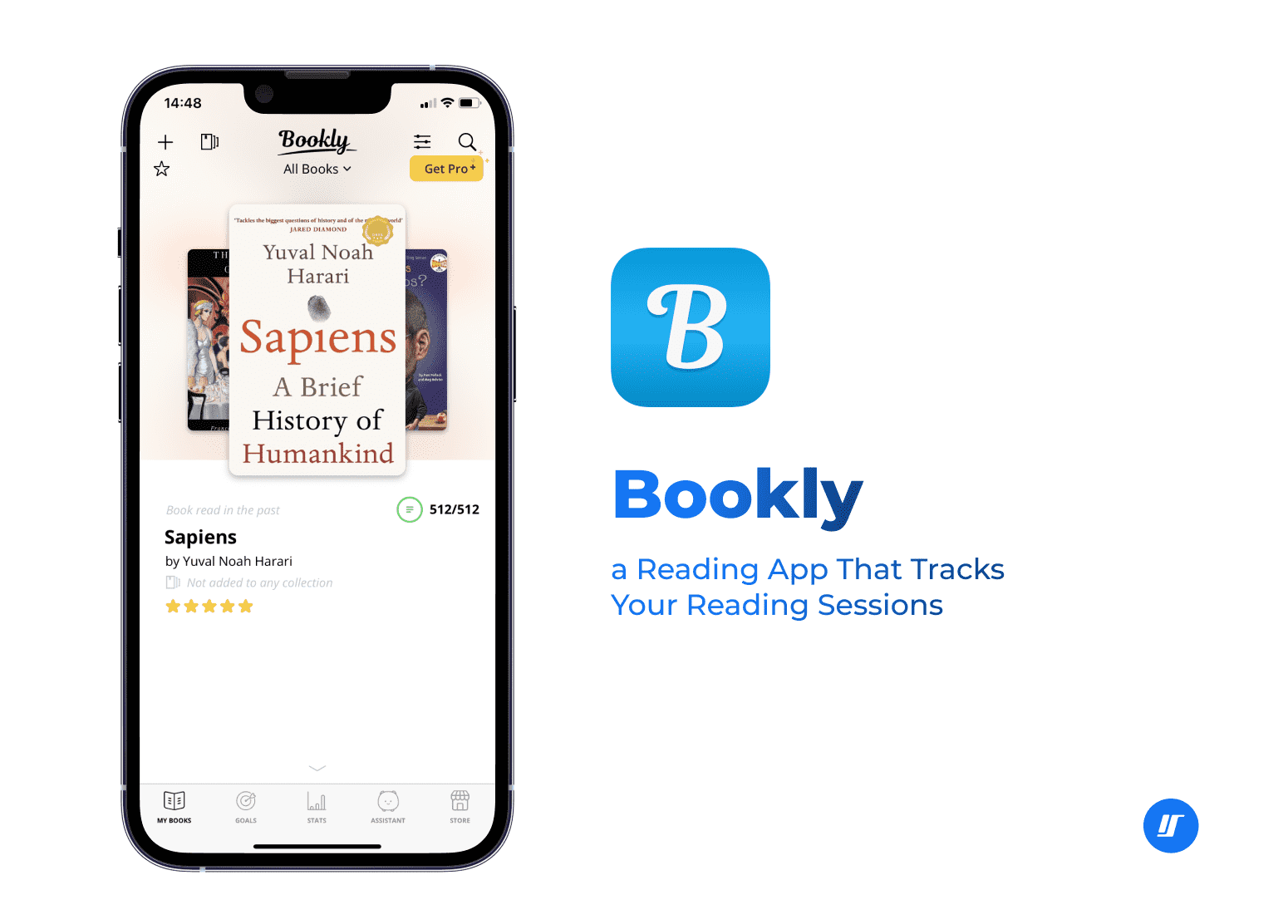 Bookly is a convenient app that will keep you motivated to read. It tracks your reading sessions and shows you the time you have spent reading, the number of read pages, and the amount of pages left to reach your current goal. Similar to other book-reading apps, it has a bookshelf and a rating system, so you can sort and rate your digital library.
4. ComiXology - a Top Choice for Comic Book Fans
The best collection of content from the most popular publishers of comics and manga.
Many comic book lovers will say that ComiXology is the best book app for iPhone and Android devices. Its library has over 230,000 comics, graphic novels, and manga from such famous publishers as DC, Marvel, Image, Dark Horse, and many others. You can read the all-time classic issues or the latest stories about your favorite superheroes.
The best book reader app for kids.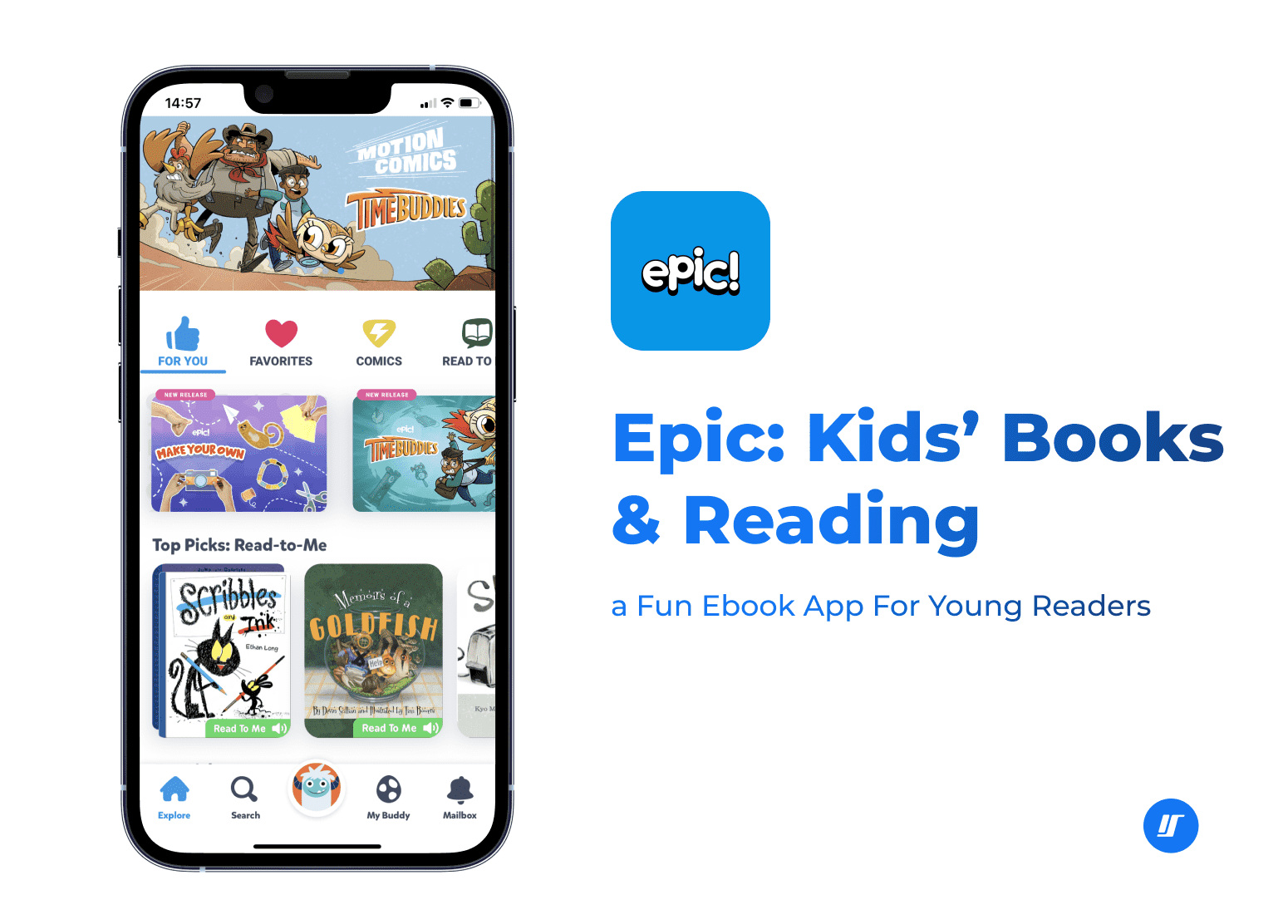 Epic is a kid-friendly, teacher-approved digital library that offers over 40,000 books, learning videos, audiobooks, and other content for children. If you want to get your kids into reading, this is one of the best book apps in this category.
6. Scribd - a Massive Library on Your Device
The top subscription-based choice that is well worth its price.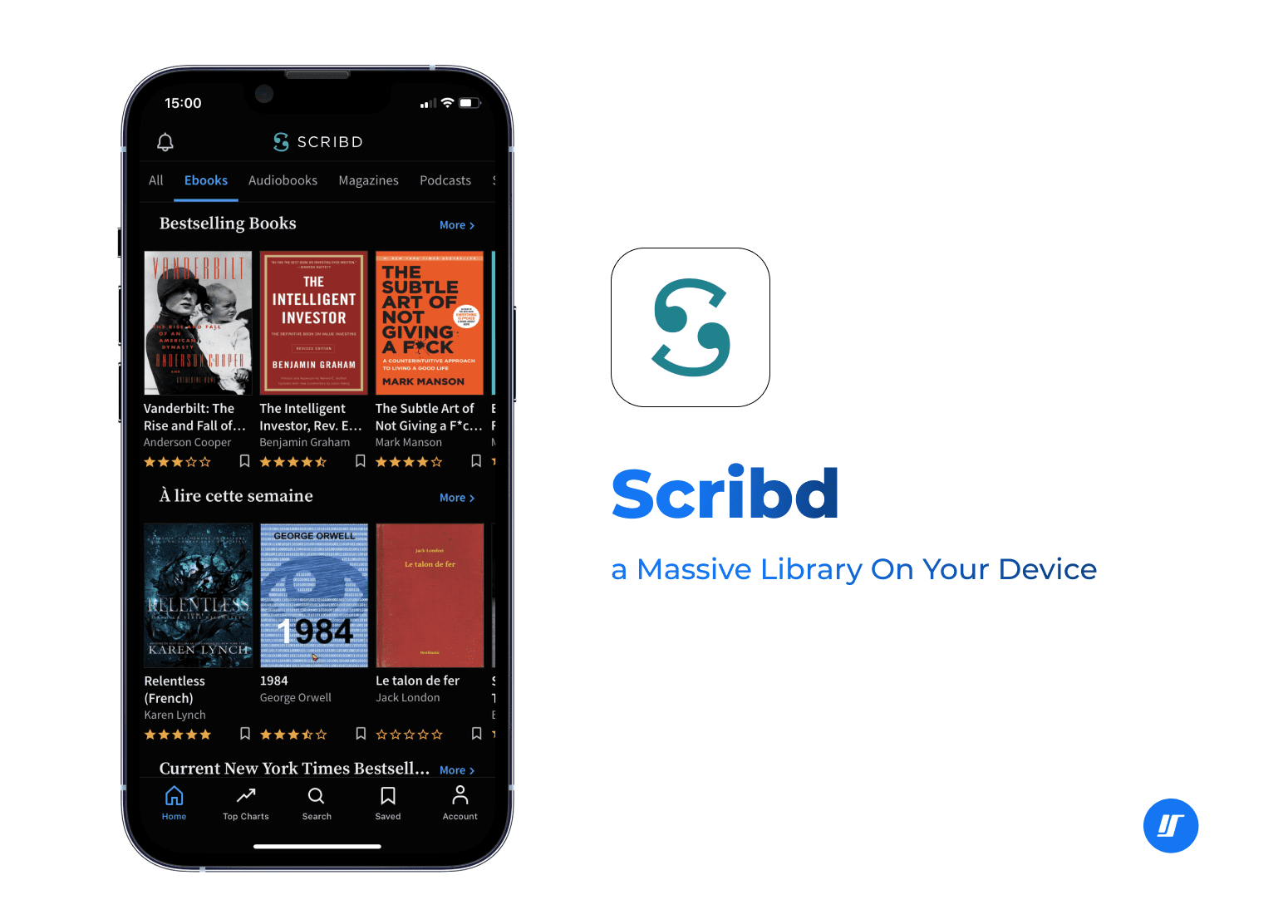 Scribd is a comprehensive library app that offers millions of books, magazines, audiobooks, podcasts, and documents. The cherry on top is the selection of sheet music, which is a rare sight in other reading software. All these features make Scribd one of the best subscription-based reading apps on Android and iOS devices, as well as Amazon's Kindle Fire tablets.
7. Wattpad - a Reading App That Supports Aspiring Writers
One of the best cross-platform reading apps for book lovers and storytellers.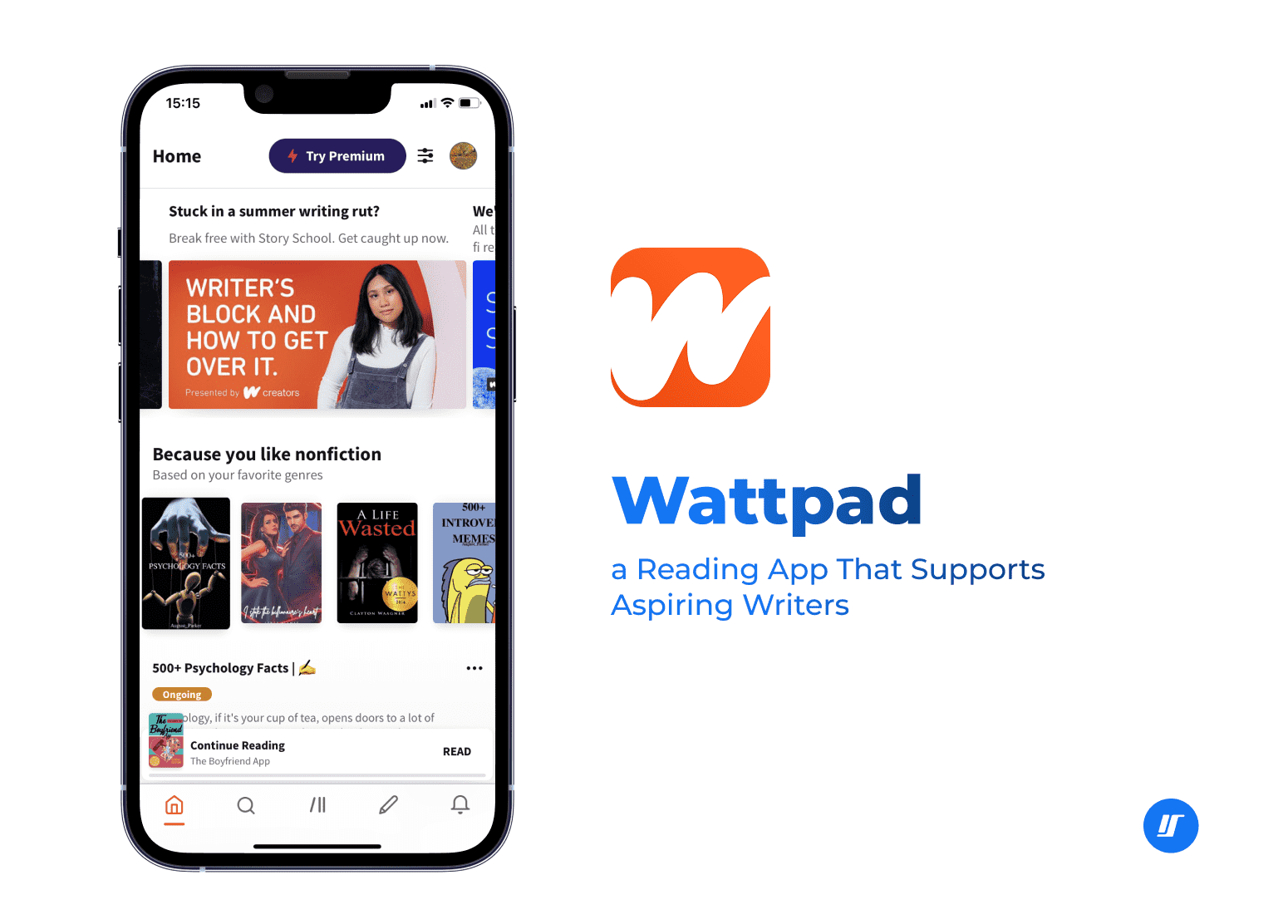 Wattpad is a bustling community of readers and writers that offers many ways for talented authors to get discovered and make money. On this platform, you can publish your work and even get a partnership with publishing companies or movie studios. If you love to discover original works from talented but unknown authors, Wattpad is one of the best apps for book lovers.
Top 5 Best Free Apps for Book Lovers
Let us review the five most popular free book apps for Android and iOS. Though they may lack certain features in comparison with paid software, these free applications are solid choices for any book fans.
1. Goodreads - a Great App for Discovering And Reviewing Books
Join the most popular online community of book readers using Goodreads.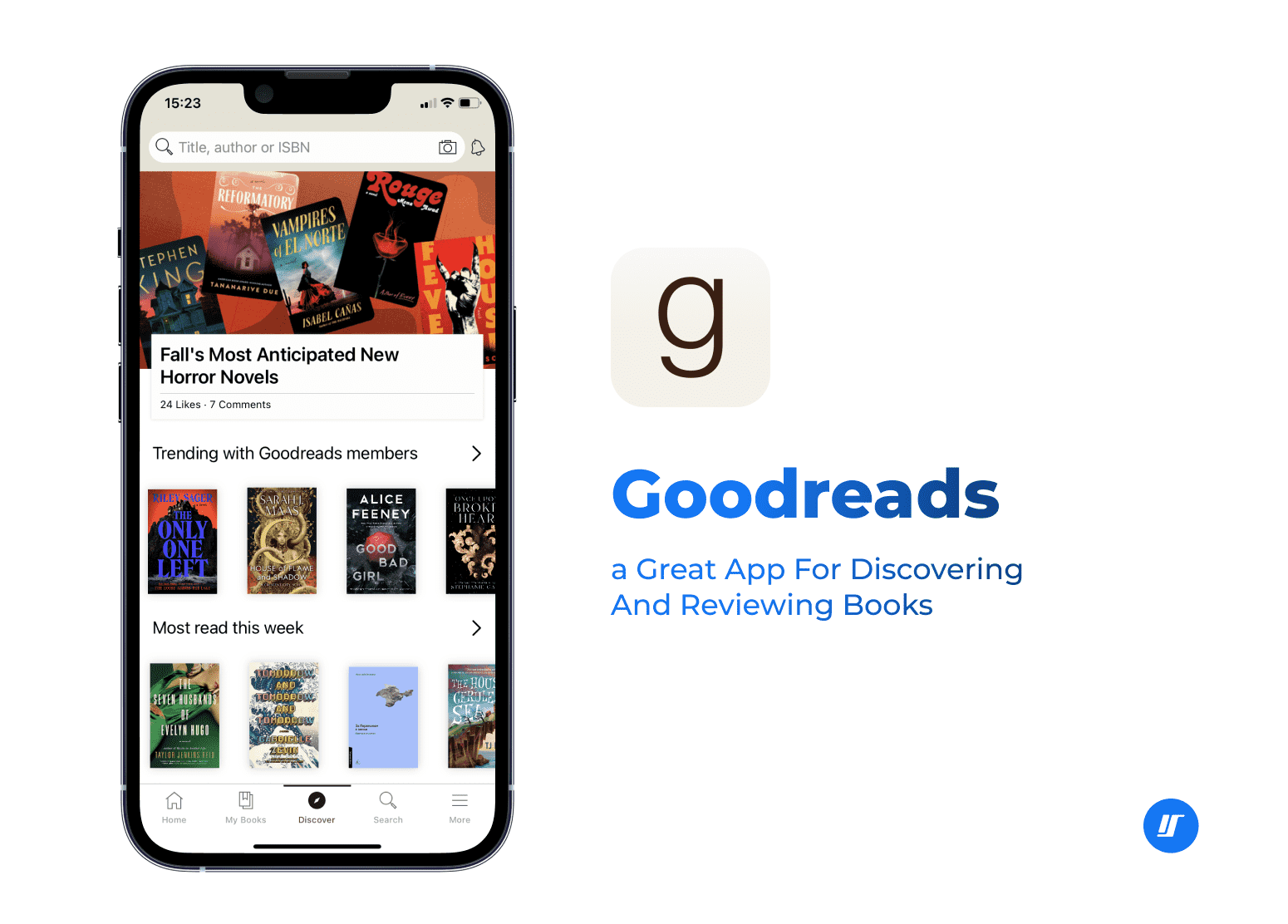 Goodreads is the most popular online service that unites millions of book fans. Though this app does not have reading functionality, it is almost essential for any book enthusiast who wants to stay in touch with people with a similar passion for literature.
2. Hoopla Digital - a Free Library App with Incredible Functionality
If you want an all-in-one software suite for ebooks, audio, and movies, this is your choice among the best free book apps.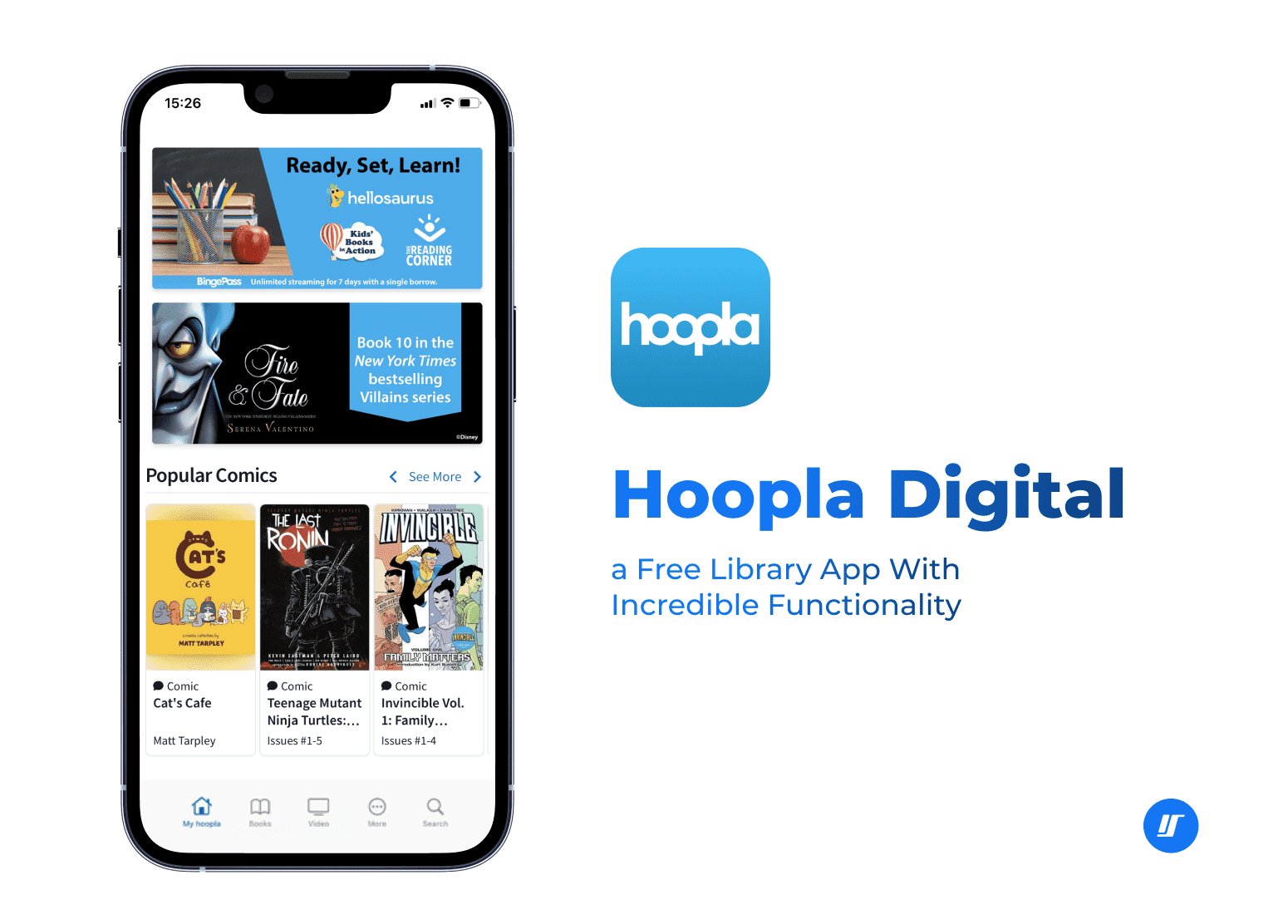 Hoopla Digital makes the most out of your library card by offering tons of content for free and without ads. This app has everything for you to enjoy novels, comics, magazines, audiobooks, movies, and other works available in libraries.
3. Inkitt - an Altruistic App for Readers and Writers
Top choice for people who love modern independent authors and finding hidden gems.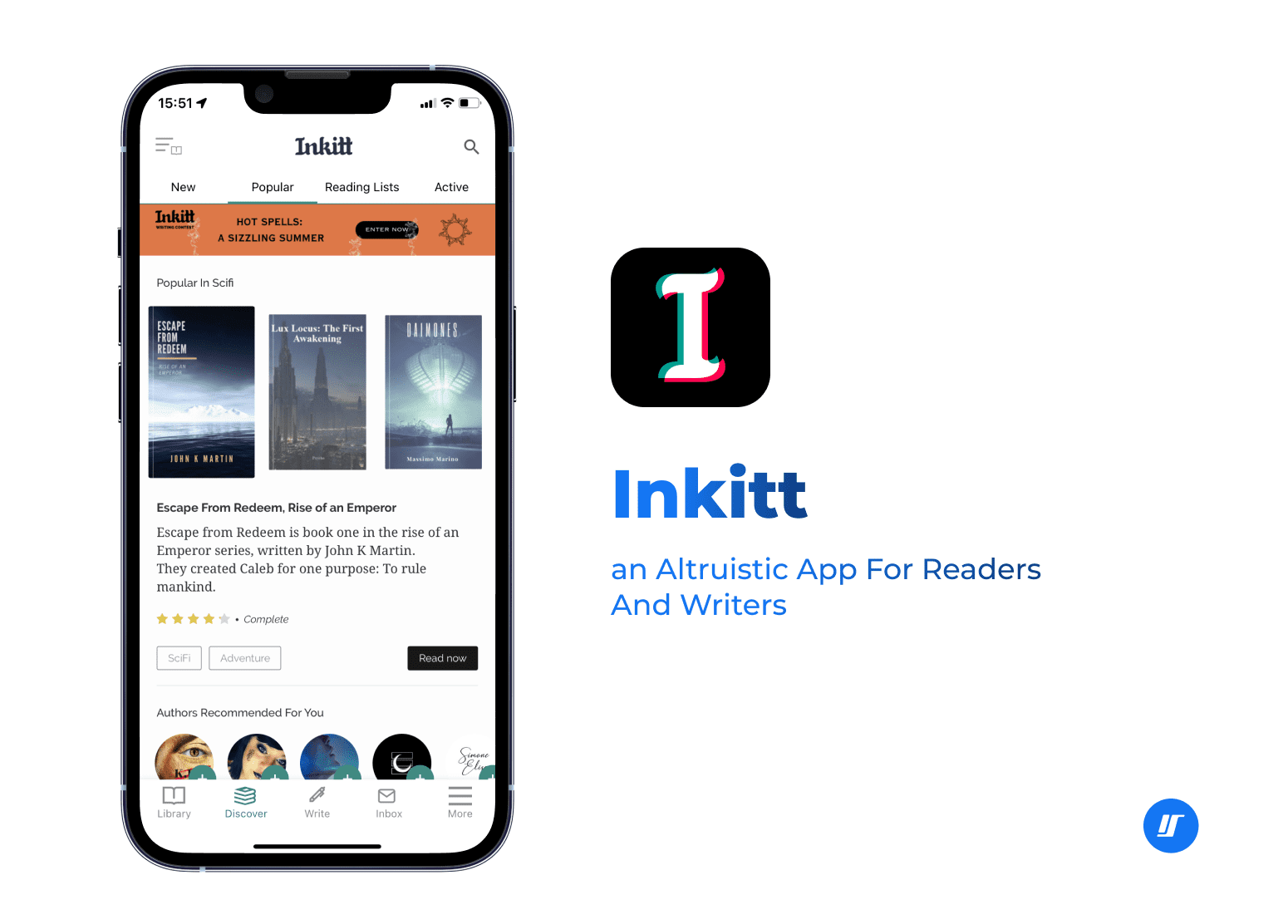 Inkitt is an app that offers many fiction books for free. Besides, it allows its users to join a community and share feedback on independent literature. The hand-picked selection of stories and many features for comfortable reading make Inkitt one of the best free reading apps that also allows publishing stories.
4. Libby by OverDrive - For Users Who Still Have Their Library Cards
This is one of the best free apps for book lovers to enjoy the services of local libraries.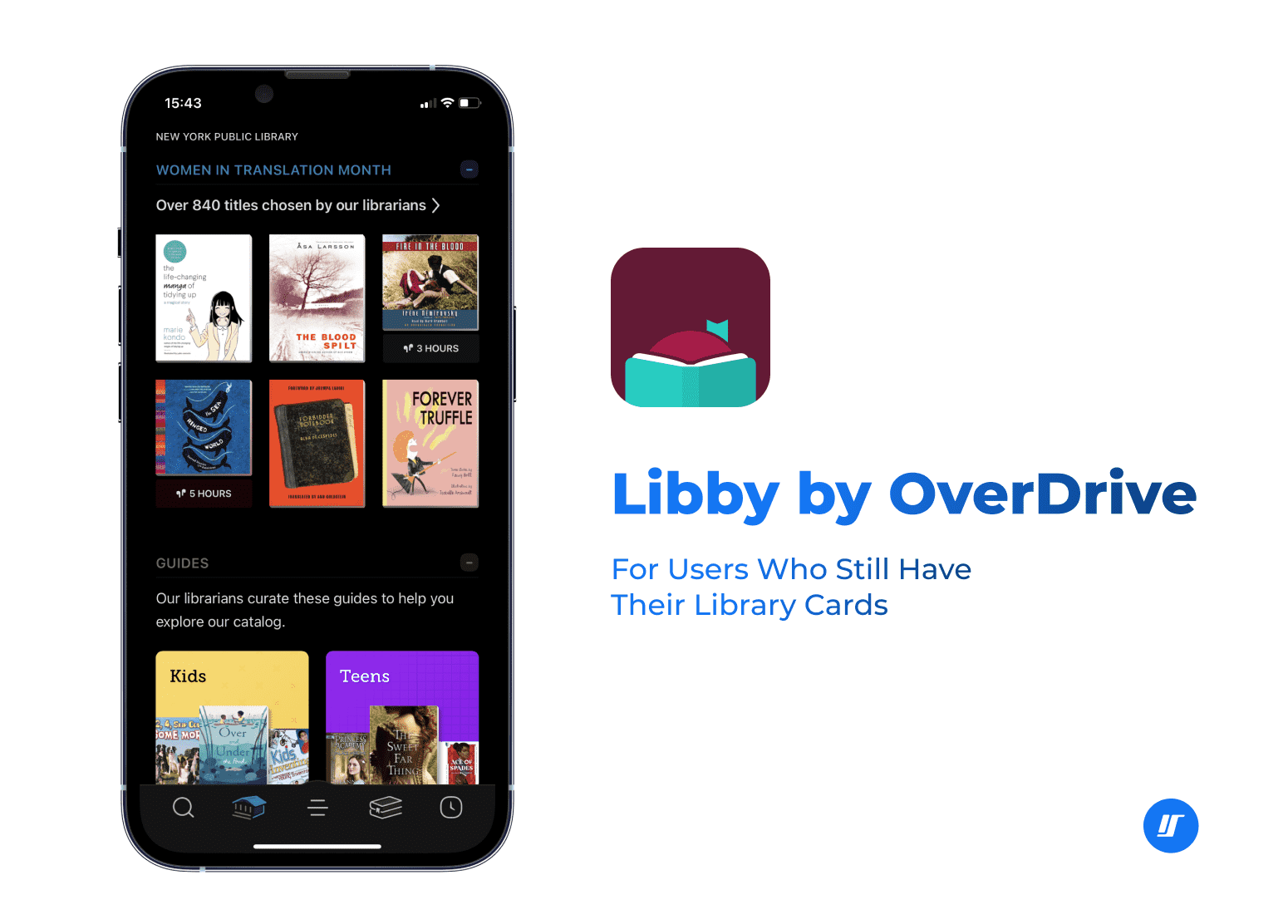 Support local libraries with the help of this amazing app. Libby allows you to borrow and read books and magazines using your mobile device and library card. It also supports audiobooks and allows listening to them on your smartphone or using Apple CarPlay or Android Auto.
5. Serial Reader - a Small App for Fans of Classic Literature
Break down classic literature into 20-minute reading episodes per day.
Serial Reader is one of the best book apps to make a habit of reading in small amounts. The digital library contains only 900 classic titles, but you can add your own books, and this app will divide them into short issues for daily reading.
Summing It Up
Ebook reading apps remain one of the most popular types of software for mobile devices. If you want to create such an app with a custom set of features or an innovative approach, Intellectsoft can do this for you. Our expertise in iOS app development and Android app development allows us to deliver a wide range of solutions, as proven by our cases.
We have over 15 years of experience, which allowed us to gather a solid team of experts and hone our skills. So, if you need custom book-reading software, use our extensive mobile app development services. Our specialists will take care of all aspects of the development process, as well as perform consulting, post-release support, and other vital steps. Contact our managers and let us turn your idea into a top-quality software product!
FAQ
What are the best free book reading apps?
We recommend the following five apps:
You can install all of them at the same time. Each app in this list has a unique feature, so they complement each other.
What is the best paid reading app?
If you want an all-in-one solution with a massive selection of titles, Scribd will be an optimal choice for you. If you like original stories and exclusive content, we would recommend Wattpad.
What is the best book-reading app for my kids?
We believe that Epic is the best ebook app designed specifically for children. It is subscription-based, but you will get many useful features and access to a great digital library.
What is the best ebook app to buy digital content?
You cannot go wrong with Amazon Kindle. It has an integrated shop with tons of titles, reviews, sale offers, and much more.