McKinsey & Company predicts we'll witness more technological progress in the 2020-2029 decade than humanity saw in the preceding 100 years put together. Indeed, a wide variety of innovations in software development are popping up in the industry in 2021 only, and it can be hard to keep track of them all.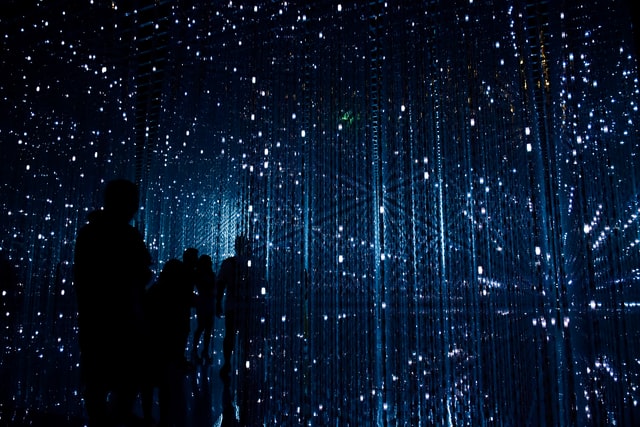 Generally, software development is more difficult to predict than other areas of technology, thanks to advances in the industry to meet the ever-changing needs of users.
However, it's possible to see some fundamental tendencies that are likely to serve as the foundation for future changes. The focus of this article is on such software trends that we're expecting to see in 2022, including low-code development, decision intelligence, hyperautomation, Internet of Behavior, and some more.
List of Top-Ranking Software Industry Trends
Internet of Behavior
Cloud-based solutions
Highly secure Big Data
Blockchain
Continuous delivery
Decision Intelligence
Hyperautomation
Low-code development
Check the description of these technologies below to keep track of the most important new trends in software development!
Internet of Behavior (IoB)
As the extension of the Internet of Things (IoT), the Internet of Behavior (IoB) is one of the most promising software trends, bringing in the-next level personalization of consumer and corporate technologies in the near future. According to Gartner, devices will track around 40% of worldwide customer behavior by 2023.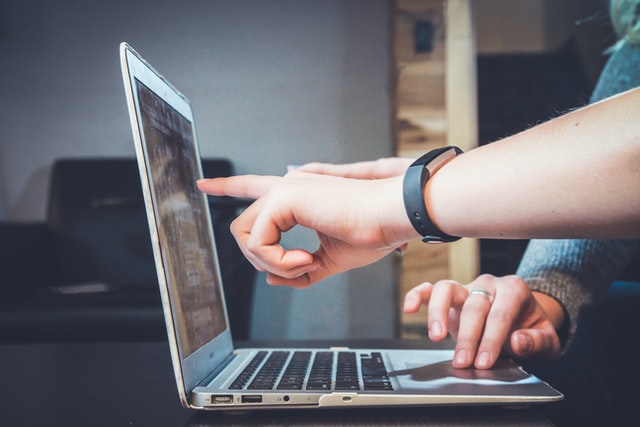 Why Is It among Software Trends for 2022?
The IoB market is a unique technology that will help consumers and businesses achieve their goals faster, more accurately, and in various spheres.
Thanks to internet-connected objects, people can automate many parts of their lives from controlling home temperature (based on current location), ordering items online when needed, and even posting on social media without having to do so manually. Personalization is the future, and IoB devices perfectly capture this notion. That's why businesses who implement these new technologies in software development timely will stay ahead of the curve.
Cloud-Based Software Technologies of the Future
A rise in cloud-based solutions is gaining momentum. While many companies didn't adopt these platforms until 2020, the COVID-19 crisis has changed consumer preferences to the core.
According to PwC, cloud spending rose 37% to $29 billion during the first quarter of 2020 and is estimated to grow over the next 12 months. By 2022, nearly every small and large business will turn to cloud-based solutions, relying on these future software technologies in their everyday operations.
Why Is It among Software Trends for 2022?
Cloud-based solutions are cost-effective and reliable, being attractive to startups and big companies alike. In particular, distributed cloud technologies enable remote operations, letting applications work even during server disruptions.
And thanks to the wide adoption within companies of software development trends like these, users will also enjoy higher flexibility, being able to access their data anytime they want from any device.
Highly Secure Big Data
Analysis of vast amounts of data is a key element of contemporary technologies; that's why Big Data has been the stable trend in software development. The year 2022 is not an exception. This time, cybersecurity is the main focus, and the new technologies applying Big Data will work on this concern.
Why Is It among Software Trends for 2022?
Being cost-effective and efficient, Big Data systems utilize newer methodologies to make sense of huge amounts of information. The rise of Big Data has already made way for new technologies in software development that help organizations use their data more effectively and make better decisions in business.
As part of software development trends for 2022, the innovation will come in combination with advanced security measures, making sure that customer data remains safe and protected under any circumstances.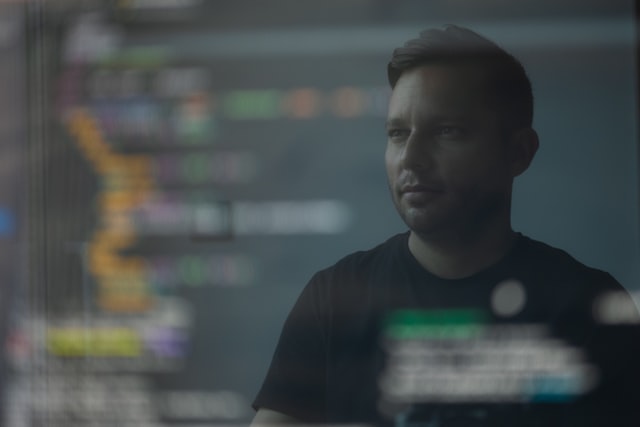 Blockchain
Since its invention in 2017, the software development world has been raving about blockchain's potential, but it's still too early to tell if mainstream adoption happens. Though there are some startups looking to capitalize on blockchain solutions, many companies won't experiment with blockchain until it becomes far easier to implement and use.
Why Is It among Software Trends for 2022?
By 2022, wide blockchain implementation could become a reality. The remote working models and the high pace of change call businesses to turn to decentralized technologies that simplify transactions and other strategic operations. In this regard, blockchain has already proved its effectiveness and safety in the financial sector and is about to enter other industrial verticals next year.
Continuous Delivery Software Development Trend
A lot of companies are moving towards more modern software release cycles. With continuous delivery, there's little to no distinction between Dev and Ops, so that developers can deploy code to production whenever they want and how often they want.
This is a very Agile practice and can make development more efficient, ensuring all the code goes through rigorous testing before it gets deployed and letting the responsible parties timely pinpoint issues and fix them as soon as possible.
Why Is It among Software Industry Trends for 2022?
While DevOps remains one of the top software development trends, continuous delivery has started to evolve in recent years only. By the end of 2022, it's likely to become mainstream already. That's because keeping an always deployable version of code is an elegant and cost-effective solution to generally slow and labor-intensive release reporting.
Decision Intelligence
According to Gartner, decision intelligence is the brand-new trend towards creating a wide set of decision-making techniques that will determine the software development course for numerous industries in 2022.
In retail, its tools can help brands refine loyalty programs or optimize inventory levels at local stores. In healthcare, they can support providers in making clinical decisions or coordinating care across multiple touchpoints.
Why Is It among Software Industry Trends for 2022?
Decision intelligence is one of the most important software development trends because decisions are what make businesses and industries run.
As workflows become more complex and individual tasks become more specialized, organizations are increasingly turning to AI-based software solutions that promise enhanced decision-making capabilities. And the decision intelligence enhancements promise to assist businesses in making fast yet highly accurate decisions.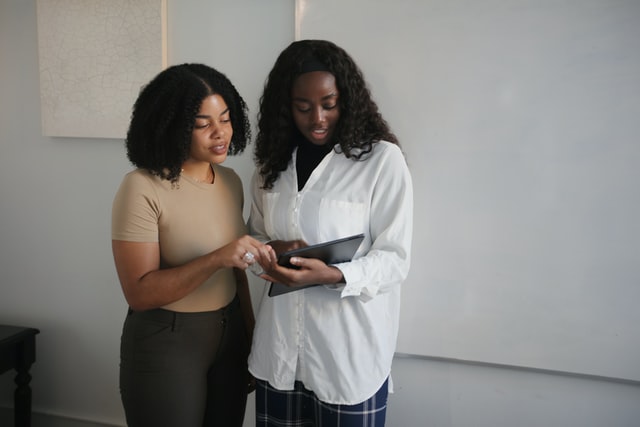 Hyperautomation
New technologies in software development will surely bring automation to a new level of speed, and that's what hyperautomation stands for.
Gartner predicts that by 2022, half of all coding will be completed by automated systems, resulting in hyperautomation and new expectations from employees who see what computers can do faster than they can. Part of this trend is the rising popularity of cognitive automation technologies that combine hyperautomation with decision intelligence capabilities.
Why Is It among Software Industry Trends for 2022?
Considering the tremendous savings in time and productivity of workers, hyperautomation is likely to become widespread really fast, affecting the working life for any seniority level.
On average, developers spend 40 hours a week writing and maintaining code. Hyperautomation tools allow coders to complete up to 90 percent of their work with a single click, shaving thousands of hours off their projects and freeing them up to work on other aspects of software development.
Low-Code Software Development Trends
Low-code platforms are another way to transform developers' lives and business value, allowing companies to create applications without writing code.
In essence, they facilitate the development process with handy instruments and visual interfaces. As Forbes writes, low-code development is about to produce $187 billion in revenue by 2030 and account for more than 65% of application development activity by 2024.
Why Is It among Software Industry Trends for 2022?
According to Accenture, low-code and no-code development already stand for 75% of new app development. By simplifying development, low-code helps large companies adopt software at a faster pace than ever before — and it helps smaller teams move into the software with little to no budget.
Technology evolves and opens up new possibilities. In 2022, such platforms are likely to overcome the key concern of creating buggy or poorly designed applications that lead to bad customer experiences.
Refer to Intellectsoft for Help in Implementing Software Development Trends
If you're interested in building one of these new technologies in software development, don't hesitate to refer to Intellectsoft for consultancy or help! We offer a comprehensive set of software development services, based on the 360o approach, client-centricity, domain expertise, and time-to-market.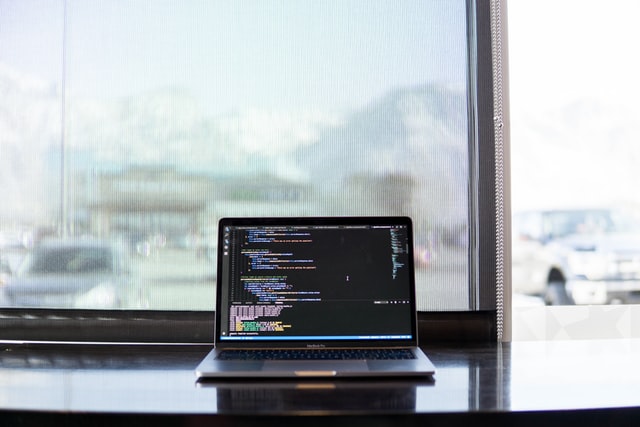 Our Core Solutions
Mobile development: We converge mobile platforms, custom development, and the latest tech to develop mobile apps of the future.
Dedicated development teams: Hire a loyal and scalable software development team that knows how to build new technologies and link them to your business needs.
Product engineering: Request our experience to build your software from mature and low-risk processes only.
UX/UI design: Our mature design team will ensure you get the product you envision, notwithstanding its level of technological sophistication.
IT consulting: Request our help on your own digital transformation journey.
QA and testing: Ensure smooth operation of your services with our automated software testing, established standards, and streamlined lifecycle.
You can rely on a custom software development lifecycle that captures our clients' needs. The key stages include planning, designing, defining, building, testing, deployment, and maintenance. Join our clients like Universal, NHS, and Guinness in incorporating the top-performing innovations in software development!
Contact our experts, and we'll help you build the software of the future, designed specifically for your business needs.