With more and more people starting working remotely, various companies and enterprises start searching for the most profitable staffing methods to hire a fast yet efficient workforce.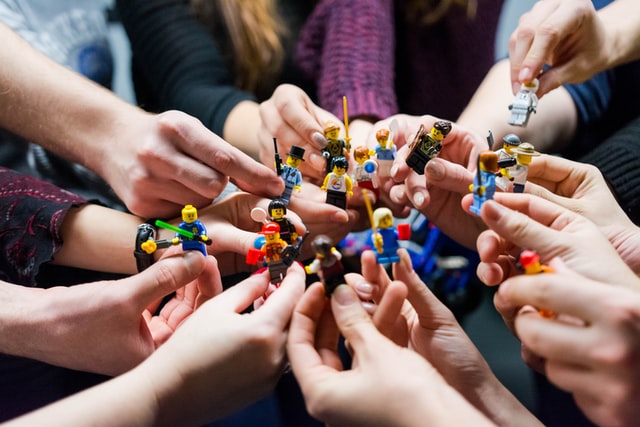 One of such is staff augmentation, the approach that helps to get the well-trained, experienced employees in the shortest timeframes and for an unlimited period of time.
According to the latest McKinsey research, nearly 63% of enterprises are now considering or will start investing in IT-staff augmentation in the coming months to enhance their workforces and improve their competitiveness in the IT service market, while saving up on time and resources spent.
Moreover, unlike the traditional outsourcing model, this approach enables hiring professionals that will join the in-house employees to work as one team, which also adds to the entire project development process.
In this article, Intellectsoft experts have answered the top 10 most frequent questions enterprises have before, during, and after they've implemented the staff augmentation model.
As a part of the discussion, you'll learn the staff augmentation basics: its major goals and types, benefits and possible pitfalls, as well as which talent pools should you choose to make the most of this model.
Top Questions About Staff Augmentation in IT
In general, there are various IT staff augmentation questions companies ask when getting to know this approach: what is IT staff augmentation and why it's different from outsourcing, what benefits and challenges of this method, and when it's the best time to get started.
Below, we've uncovered the most common questions about staff augmentation that will surely help you to fully understand its potential and come up with the most beneficial decision for your company or business.
#1 What's IT Staff Augmentation?
In the IT industry, staff augmentation is the specific type of outsourcing service, in which a software company supplies its developers and IT specialists in a form of external hire.
In other words, that's a type of cooperation that enables businesses, companies, and enterprises from different industries to engage the external specialists to perform the particular job on short-term or long-term time frames.
The resource and staff augmentation in IT allows developers, architects, designers, test engineers, product managers, project managers, and other professionals to make a strong team that delivers high-quality projects in a cost-effective way within the shortest time frames.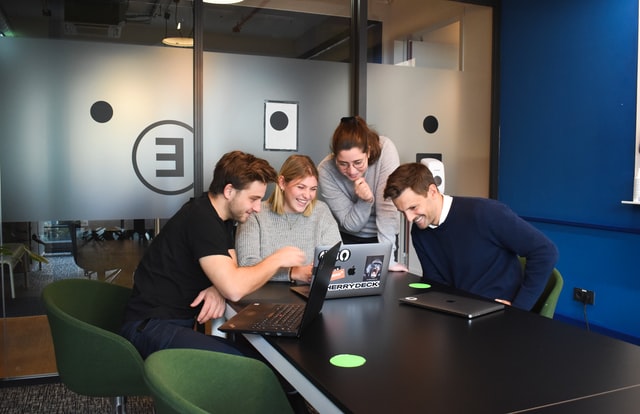 #2 How Does It Work?
The major goal of staff augmentation is to fulfill a temporary spike in daily work, for out-of-house specific skills or, with the help of the external workforces hired, to build a powerful in-house team to get a competitive advantage on the market.
Once the clients identify which experts, their level of expertise, and how many developers they need, it's time to search for the IT staff augmentation services that can deliver them with such.
The more detailed and clearer the job description the client will provide, the higher are the chances to quickly hire the right IT specialists.
When the list of potential candidates is delivered, companies usually test candidates and provide feedback on their results. The final stage is the interview and employment of the candidates that will fit most of your company's requirements and needs.
#3 Types of Staff Augmentation
In general, IT staff augmentation comes in many types that differ depending on the major client company's needs and goals.
Traditional (standard) staffing – fits all types of projects
Specialized staffing and consulting – for the rare skillset & exclusive requirements searching
Master vendor staffing – for the cost-saving, quick, bulk-hiring
Independent contracting – for the immediate staffing without the clear scope
Gig platforms – for quick hiring & short tasks completion
On-demand talent platforms – for extra quick hiring with no hassle
#4 Why Should Companies Use Staff Augmentation?
One of the most critical aspects that impact companies using IT staff augmentation services is the labor shortage, according to McKinsey.
Recent research has proven that most companies worldwide – 87% – are aware that they either already experience the skills gap or will have one within a few years. Here at Intellectsoft, we have been similarly overwhelmed with projects such as this — mainly due to the booming demand from customers and the tech talent gap that seems to persist globally. Our own figure is 68% that is only confirming this trend, so the Intellectsoft team is suited up and back in the game.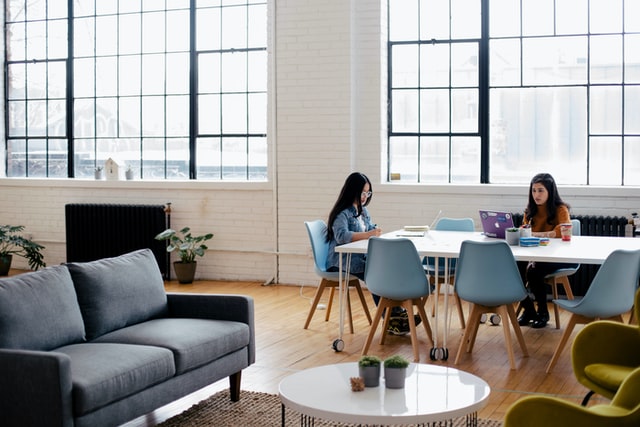 Moreover, for the fast-growing companies that need to scale up fast without any loss in quality of their products or services, the IT staff augmentation companies offer thousands of reliable dedicated developers that can easily help your team extend its skills in the shortest period, regardless of their actual place of residence and work.
#5 When to Use Staff Augmentation?
Having uncovered why to use this approach, it's time to find out the major use cases of staff augmentation in detail. You'll make the most of implementing this method when facing the following list of reasons:
If your company needs to scale quickly and requires more IT engineering capabilities to grow your workforce.
If the in-house team lacks specific skills in innovative technologies such as, for instance, Big Data, IoT, Machine Learning, AI, and many more.
If you need to delegate the product development and focus on project management and control.
If your company targets accessing the most experienced and well-trained tech talents all over the world.
These are only a few major reasons for when companies start employing the augmentation model but are sure that each of those has dramatically impacted the business performance and its further development.
#6 What Are the Benefits of IT Staff Augmentation?
According to Deloitte, the cost of one bad hire is nearly 2 months of time and more than $4,000. The benefits of staff augmentation, however, can help companies to avoid these outcomes, as they include:
No infrastructure investment – all the workers are ready to contribute from day one
Eliminated time and spendings on the recruitment process, which is completely handled by the IT staff augmentation companies
Not bound by any geographical limitations, so the companies can easily choose the best global talents
Well-organized onboarding with high retention rates
Advanced control over the product development, the ability to delegate its actual creation to the augmented staff
#7 What Are the Disadvantages & Risks of IT Staff Augmentation?
Along with the basic advantages, it's important to learn the possible pitfalls and risks of this model. Of course, the staff is not a cure-all, and might not meet the company's expectations completely.
First of all, it's a long-term undertaking, so the search for certain professionals or specialists with the skills required is not a moment's work. However, the resources spent are still smaller if compared to hiring a full-time employee joining the existing team in-house.
Also, you might still spend some time bringing the new employees into the loop, but if planned accurately, it's more than possible to eliminate the onboarding time and organize the process effectively.
Another critical aspect to mind is to determine and resolve the internal issues that might slow down the entire process in time.
With these points considered, it's more than possible to organize an effective staff augmentation process for your company or enterprise.

#8 What Is the Difference Between Staff Augmentation vs Managed Services vs Outsourcing
Recently, we've already talked about the differences between staff augmentation and outsourcing, as well as compared employee augmentation to managed services.
Here, we'll briefly introduce the major features of each.
Outsourcing – a more broad range of models that includes onshoring, nearshoring, and offshoring, as well as staff augmentation, approaches to engage specialists for performing a certain project within a client's company.
Staff Augmentation – is one of the outsourcing approaches that mostly relates to hiring employees to cooperate with the existing in-house team.
Managed Services – the approach when not the employees, but the IT services they provide are outsourced. These include data backup, system management, cloud transformation, data warehouse, data storage, network security, and many more.
#9 How to Choose a Reliable IT Staff Augmentation Partner?
To get the best staff augmentation vendor in IT, it's essential to check the recommendations from other companies, as well as search for reviews on reputable sites like Clutch or Good Firms. Additionally, make sure the vendor features enough expertise within this field and provides the exact services your company needs.
You can also start the research by reading the company's portfolio and case studies, and read some reviews to understand who's providing the first-class services at the most beneficial price.
A great advantage will be when getting in touch and consulting with the vendor, as there you can discuss the rates, hiring speed and procedure, deadlines, and many more.
#10 What Are the Reasons to Choose Ukraine?
Ukraine features an extensive talent pool with more than 200,000 developers, with nearly 39,000 IT students graduating each year. Ukrainian developers feature high English proficiency, have advanced skills in the most popular programming languages, such as Java, JS, .NET, Python, PHP, and others.
So far, Ukraine has a highly-developed IT sector with over 4,000 tech companies, ready to deliver innovative projects within a diverse number of different industries, which in combination with the comparatively low rates makes it one of the best talent pools for hire.
Bottom Line
To sum up, IT staff augmentation is one of the most profitable yet effective solutions to quickly replenish your in-house team with well-trained, experienced developers and enhance your company's performance as well.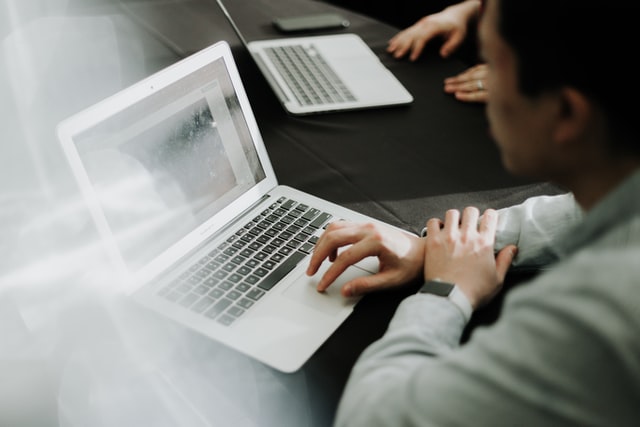 Unlike the traditional software development service outsourcing, this approach enables hiring professional staff that won't say goodbye once their work is done. Instead, the staff augmentation model empowers companies with powerful in-house developer teams that can significantly save your budget and time while delivering first-class IT products or services.
Being aware of the latest trends in IT, our professional team at Intellectsoft empowers various companies and enterprises with the most innovative solutions and advanced approaches. Do you have an idea you want to develop in a successful project?
Talk to our experts and find out how to translate it into action and get the most of your project's implementation today!