By this point, there is a mobile application out there ready to dote on your every need and facilitate your every desire, with hundreds of thousands more waiting to be released.
With wearables rushing onto the scene, we are embracing a new class of tech solutions set to become integral to our daily lives. No one except, perhaps, the occasional out-of-work cartographer pines for the time before Google Maps. And why even bother going to the gym without Spotify, Instagram, and a smartwatch?
But it's easy to lose sight of the true transformative power of apps and wearables addressing critical needs on a global scale.
Here are some inspiring examples of amazing mobile tools making the world a better place.
APPLICATIONS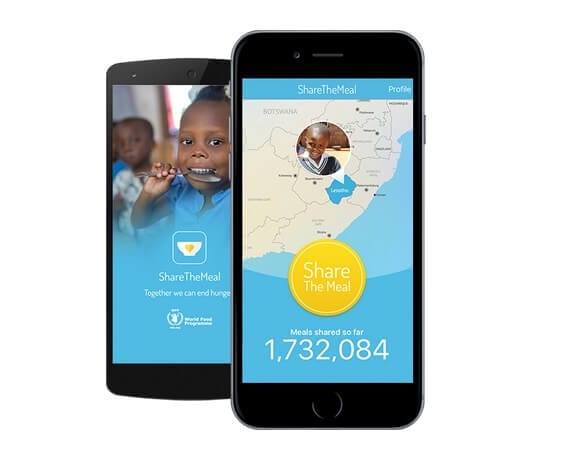 Did you know that you can feed a child for a day for the price of a glass of roadside lemonade? This app from the World Food Programme (WFP) lets you send microdonations to hungry children with the tap of a button.
With this app, pharmaceutical giant Johnson & Johnson, the barons of band-aids, baby powders and beauty products, donates $1 for every photo posted. The donations go to causes such as schooling, water access, and disease research.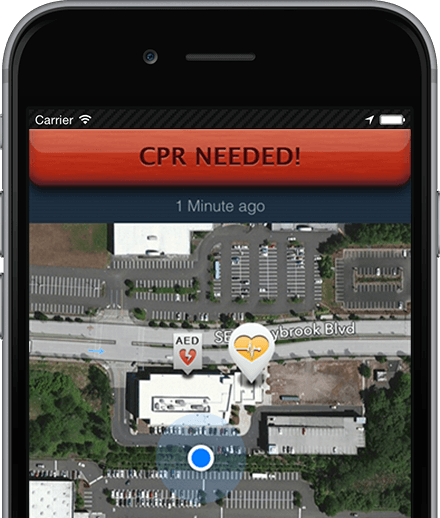 PulsePoint Respond
We have all seen the movie scene where a person is choking on a chicken bone in a restaurant and someone shouts "does anybody in here know CPR!" Pulsepoint is the mobile-optimized version of that call for help. The app sends out an alert to anyone in the vicinity with CPR-training.
This app was developed by a 23-year-old Cameroonian entrepreneur and is a subscription device which sends text messages to expectant and new mothers in rural communities to provide them with advice on antenatal and postnatal care.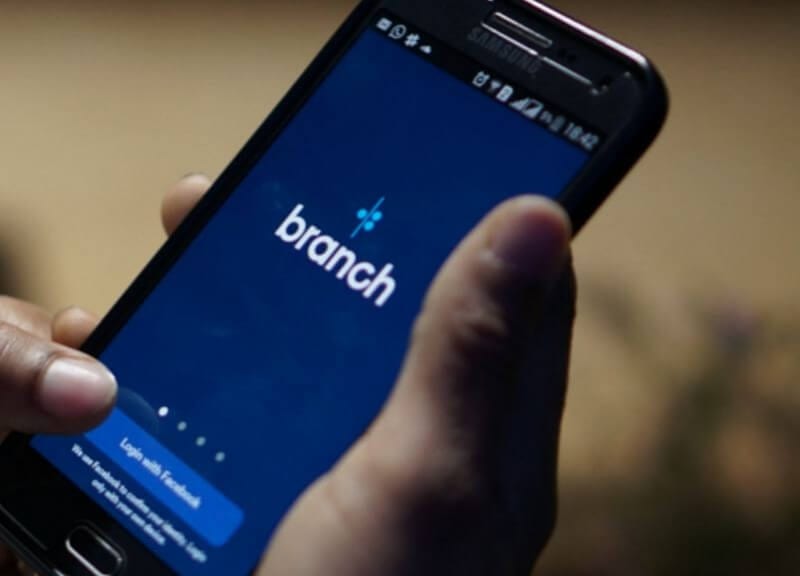 Alongside the flourishing global crowdfunding market (predicted value at $96 billion by 2025) we have seen a steady rise in micro-financing for individuals in emerging markets. This month, Nairobi and San Francisco-based microfinance app Branch raised $9.6 million in Series A funding to scale their operations in Kenya. CEO & Founder Matt Flannery developed the app fresh from his work with non-profit site Kiva. As with Kiva, the mission is to support women and micro-entrepreneurs in emerging markets through small loans.
Related to micro-financing, we have micro-volunteering. Microvolunteering apps are, of course, nothing new but with Be My Eyes users can lend their sight to the blind. These micro-acts of kindness can mean anything from establishing the expiry date on a carton of milk to helping the blind navigate new surroundings. The user is automatically notified when a blind person is in need of video identification or guidance to assist them in their daily lives.
WEARABLES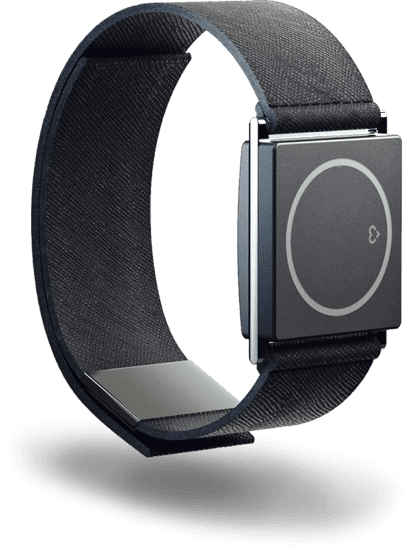 This wearable takes the smartwatch to a new level. In addition to monitoring sleep and physical activity, it helps monitor physiological stress and alerts people with epilepsy when an unusual event like a convulsive seizure is about to happen.
PitPat is an activity monitor for dogs. This is actually not as frivolous as it may sound at first. An estimated 52.7% of US dogs are overweight or obese, a condition which leads to diabetes, heart-disease, joint pain, and an overall decreased quality of life. This wearable helps you determine the optimal amount of exercise for your canine, including how to avoid overexerting sensitive breeds.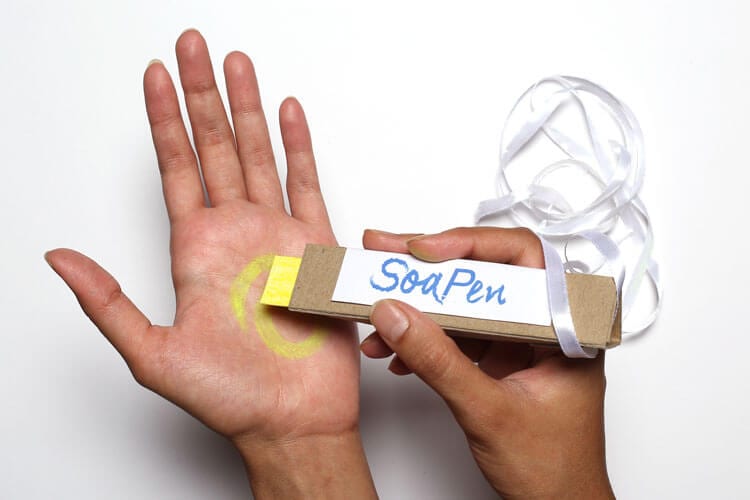 SoaPen
Every year millions of children die of infections such as diarrhea and pneumonia. This can be mitigated by adopting the simple habit of washing their hands with soap. SoaPen is a recent winner of the UNICEF Wearables For Good Challenge — a simple, low-tech portable soap in the form of a crayon which teachers can use to draw fun shapes and mark out critical areas on the children's hands. By washing away the soap-markings, the children adopt better hand-washing habits and reduce the risk of catching and spreading debilitating diseases.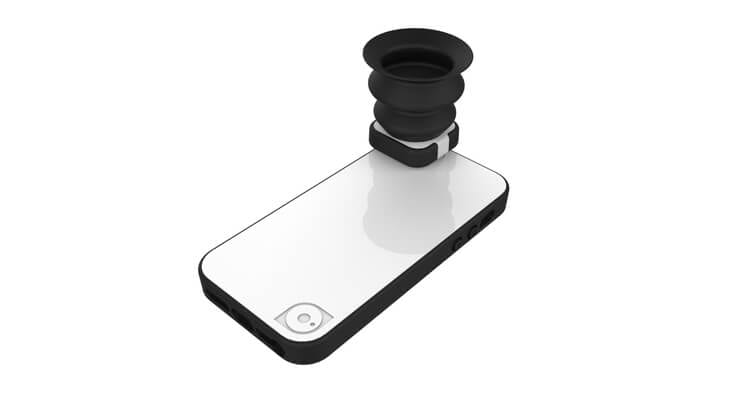 Cupris Health
Cupris Health has developed an ingenious medical solution. It is both a set of accessories which can be attached to smartphones to capture clinical images of patient conditions (an ophthalmoscope and an otoscope currently) and a platform to add information about cases and connect securely with other Cupris Health users to discuss, monitor, and assist in diagnoses of patient conditions.
START DEVELOPING YOUR MOBILE HEALTHCARE SOLUTION
With mobile platforms the relationship between the physicians and patients has been transformed and are redefining the parameters of the healthcare industry as we speak.
With sophisticated full-stack healthcare applications you can: revolutionize patient communication, reduce the risk for human error, improve patient quality of life, advance medical training, simplify medical billing, and power revolutionary medical devices and diagnostics tools.
However, getting healthcare staff onboard and up-to-speed on software isn't always easy. Intellectsoft creates custom software solutions integrated with leg
acy systems and your needs.
Let us know how we can help you help others.