You have built your app. It is nice and shiny and you and your team did everything to make it useful and exciting as much as you could. You love everything about it. What's next?
The reality.
No one will download it unless you are very, very loud. Even if people struggle to find your app the chances they'll discover it organically are close to zero. So to get your first 1000 installs (or more) you need to hustle.
Below are the basic things that you just have to do to make your iOS or Android app get noticed. We included lots of links so you can explore each step in more detail.
Marketing strategy usually consists of two parts:
Acquisition marketing
Retention marketing
Acquisition gives you new users, while retention keeps them using your app. After your first 1,000 users it's better to start thinking about Retention.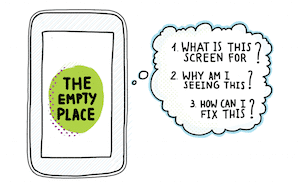 Weekly 1 min read newsletter on product design. Sign up!
Create a landing page

A good landing page will give your first users a brief understanding of why they should download your app. There're a lot of services to make a good-looking landing page without coding. We really like the Squarespace platform – they have a lot of beautiful templates that you can customize for your project needs.
Optimise your app for the App Store (ASO)
App Store optimization will help your app to get better ranking in a store's search results. The higher your app ranks in an app store's search results, the more visible it is to potential customers.
Here are several useful links:
Friends, family & your team
This is obvious – ask anyone to download your app and write a review for you. Try to get 10-20 reviews so the app's rating will appear under its name in the AppStore listing. A good rating will help your app to get better ranking and appear in higher positions when someone searchs for something that your app does.
Product Hunt launch

This one is not easy but extremely important. Product Hunt is a social network where users come together to find and share the latest apps and technology products. If you manage to get onto the first page of Product Hunt you will get thousands of downloads per day.
First of all you will need a good hunter, the person who will submit your product on Product Hunt. This is because a hunter who has many followers can jump-start your hunt day. When somebody submits a product, all the people following them will be notified either via email or via the site's own notification system. So having a few thousand people know about your product as soon as it's hunted can give you a huge advantage.
A good place to find them is Uberhunters. Here you'll find a list of the most influential hunters. Find somebody who's hunted similar products before.
There are a lot of articles on how to launch your product on Product Hunt. Here are those that I found useful:
Advertising
Facebook Ads: To run this you obviously will need a marketing budget and obviously the more money you have the more installation you can get. Depending on your app category and target audience, one installation will cost you from 2 to 6 USD.
Facebook's ad creation tool is incredibly powerful, allowing you to create highly targeted campaigns. There's an option to design an ad specifically for app installs, and you can segment by audience to increase effectiveness.
For example you can target teenagers who are 16 years old, use Instagram, love listening to Rihanna, and recently visited Adele's concert. This is just an example, but I think you get how laser focused it can be.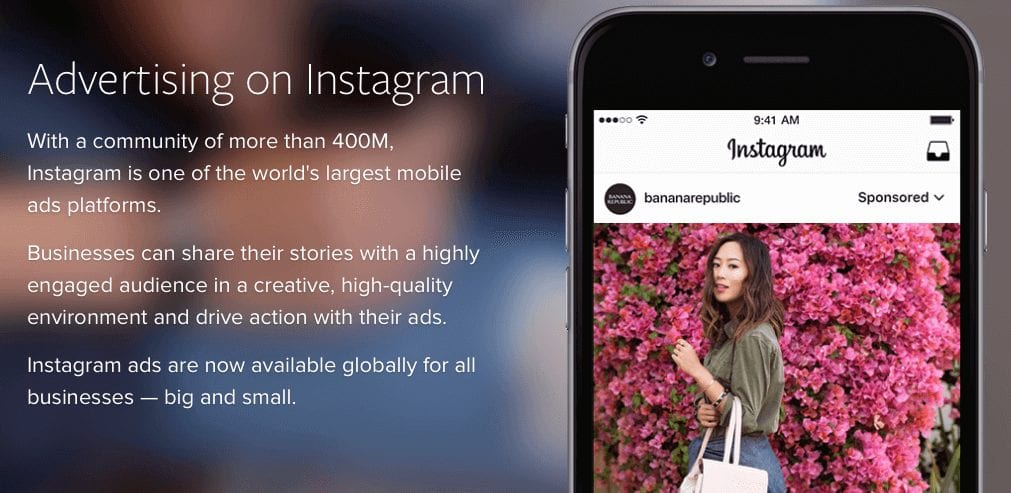 Instagram Ads: Also since Facebook owns Instagram, it's just as easy to simultaneously promote your app on Instagram. With photo or video ads you can tell your story with the power of sight, sound and motion.
To make your ads effective and to increase the conversion rate you have to experiment with the imagery, video and call-to-action messages. Try to be creative and if you have the budget, reach out to professionals to help you with the content (we really like what VGNC agency does in the video realm).
To get inspired you can find lots of great explanation videos here http://startup-videos.com.
Important note: Don't think of mobile app marketing as a short-term process that ends after app release. It is a continuous process, if you want the app to deliver sustainable long term results.
Reach out to influencers
Make a list of the major influences in your domain, who writes about your products' topic or shares apps similar to yours and who have lots of followers in social media (Snapchat, Instagram, Facebook etc). Tell them your story.
You don't necessary need to pitch them, but try to build a relationship and get their opinion on the app even before it is launched. If they like it they will share it with their fans.
[custom_form form="form-inline-subscribe" topic="Product"]
More things to try
Try using crowdsourced services like Mindsumo if your target audience is students. You can hire a handful of student influencers to use the app and promote on campus and on their social media. Also you can hire some students on Fiverr.com to to distribute flyers and post ads on campuses.
The last but not least – don't launch without metrics and a basic dashboard to track them.
Are you measuring which features are drawing people in?
Is there any particular section where people are dropping off?
How often are people using your app every day?
Looking at these numbers is important in order to understand how to improve your app and keep users engaged. Figure out the metrics that are important for the success of your product and work toward improving them.