Tech enthusiasts and people working in the tech industry have waited four long years for Magic Leap glasses and technology to arrive. From the first teaser, the company promised the most immersive AR/VR experience of them all, whether it was for entertainment or business purposes.
The company postponed it multiple times, but the Magic Leap glasses release finally happened on August 8 in selected areas in the US. Intellectsoft was very eager to try and test the device, the experts from the Intellectsoft AR Lab more than anybody else in the company.
Prior to Magic Leap, the Lab closely explored AR use cases in the construction industry, launched MEP Layout demo for Microsoft HoloLens named "KADO," and now creates and experiments with solutions for manufacturing, construction, and field works operations for the existing customers.
Finally, it was the Lab's time to try the new, much-anticipated device. When Magic Leap Creator Edition arrived at our San Francisco office, we were enthusiastic to discover what it can bring to our toolset, and what capabilities we could get from it to deliver better solutions to our industrial clients.
Was the device worth the wait? Or are there too many downsides to consider investing in it?
Let's go through the pros and cons in our Magic Leap review.
1. Two sizes complicate the purchase, development, and testing processes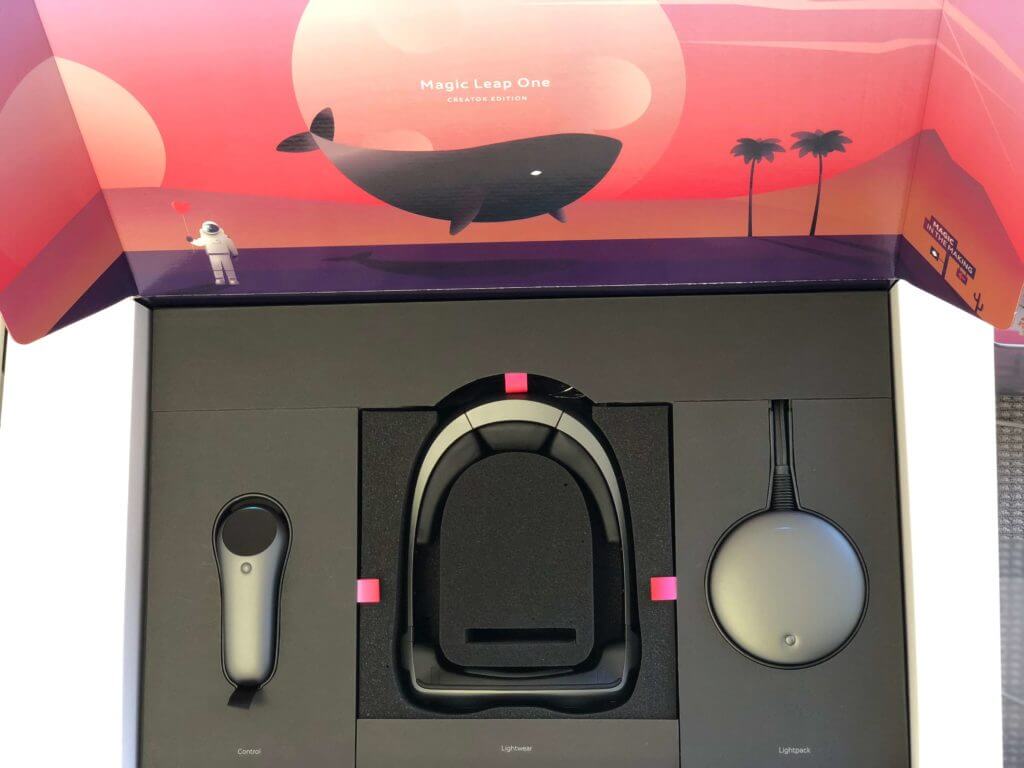 We got our pair of Magic Leap glasses from Enjoy courier, who informed us we need to select between two sizes, simply called Size 1 and Size 2. What's the difference? Your choice will depend on your interpupillary distance. We made measurements for the four members of our team: Size 2 suited the majority well (3 vs. 1), so we opted for it. As far as I know, this size should fit 30% of users.
We plan to use the Magic Leap technology to develop AR demos, so choosing between two sizes creates several issues. First, AR Lab's team is a distributed one, and it will be costly to supply each location we operate at with Magic Leap glasses, more so in two sizes. Consequently, this means we won't be able to provide the most comfortable demo showcasing experience for each and every one of our clients.
2. Eyes — Magic Leap glasses level should be aligned perfectly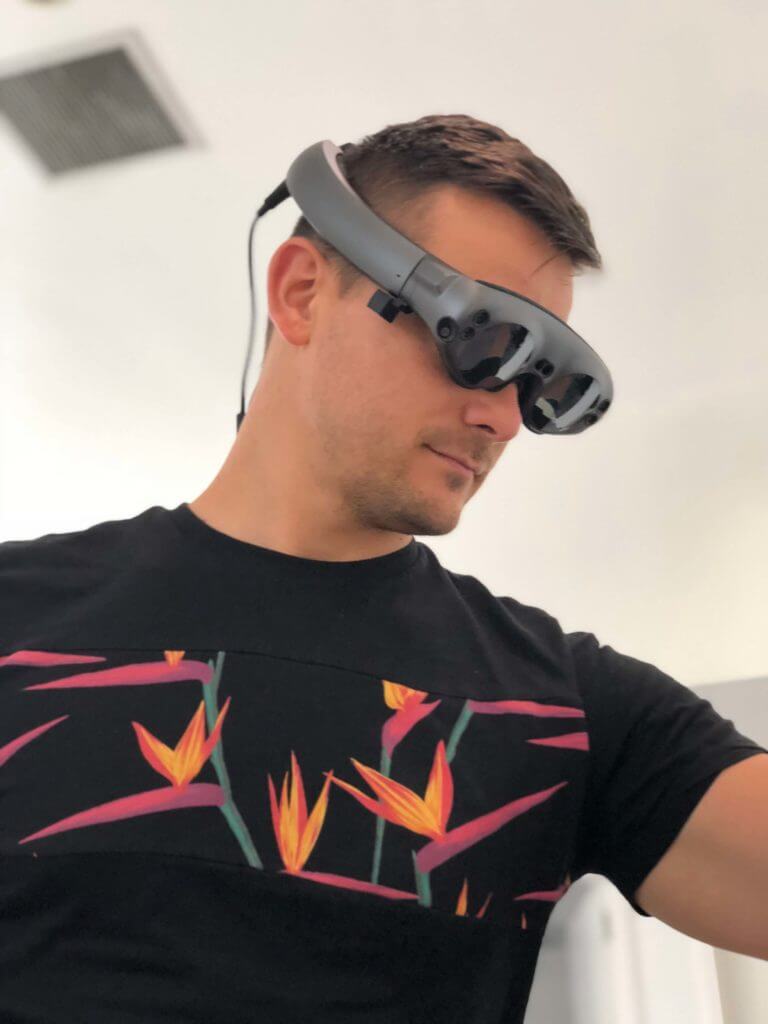 During the fitting process, we also learnt that eyes and the glasses need to be aligned almost perfectly, because otherwise you wouldn't finish the eye calibration. If you won't, you get a suboptimal experience. To add to that, Magic Leap glasses come with five different nose pad sizes, and I often find myself jumping between sizes 2, 3, 4 or 5 after I pass them to someone else.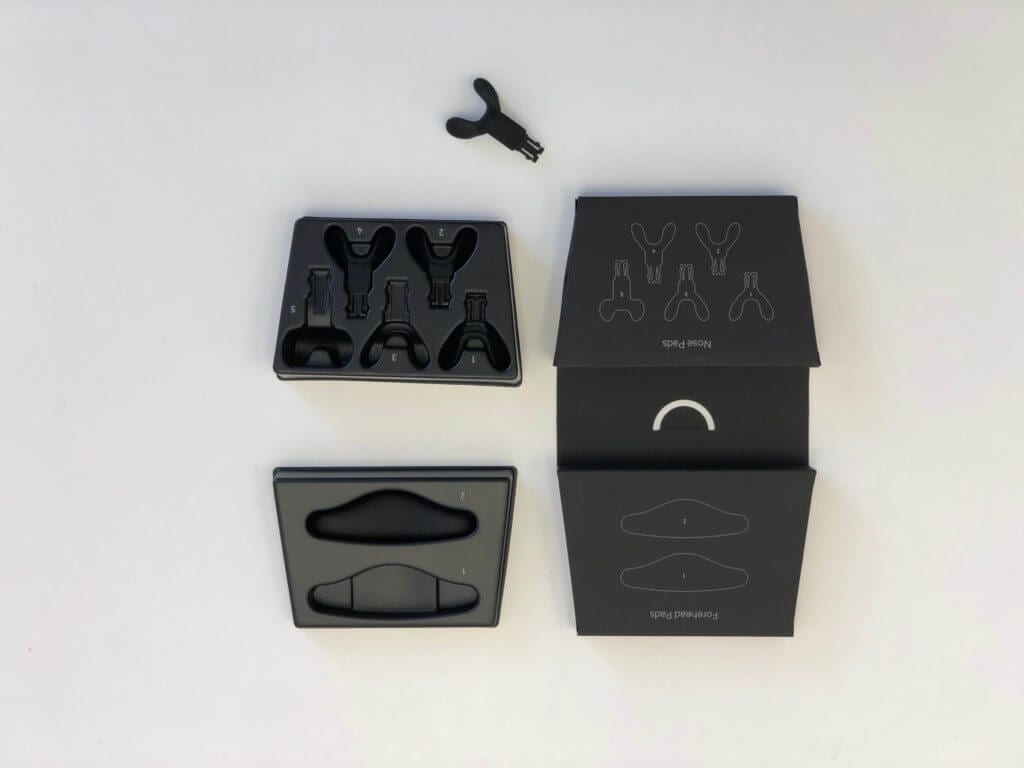 Again, this adds friction to the experience. This is acceptable when you use Magic Leap as a personal device, but not convenient for development and testing purposes while operating in a team. The lack of available apps and experiences shows that Magic Leap glasses and technology need at least one more year in the creator/developer stage before individual consumers start adopting them.
3. Magic Leap glasses have a bigger field of view than Microsoft HoloLens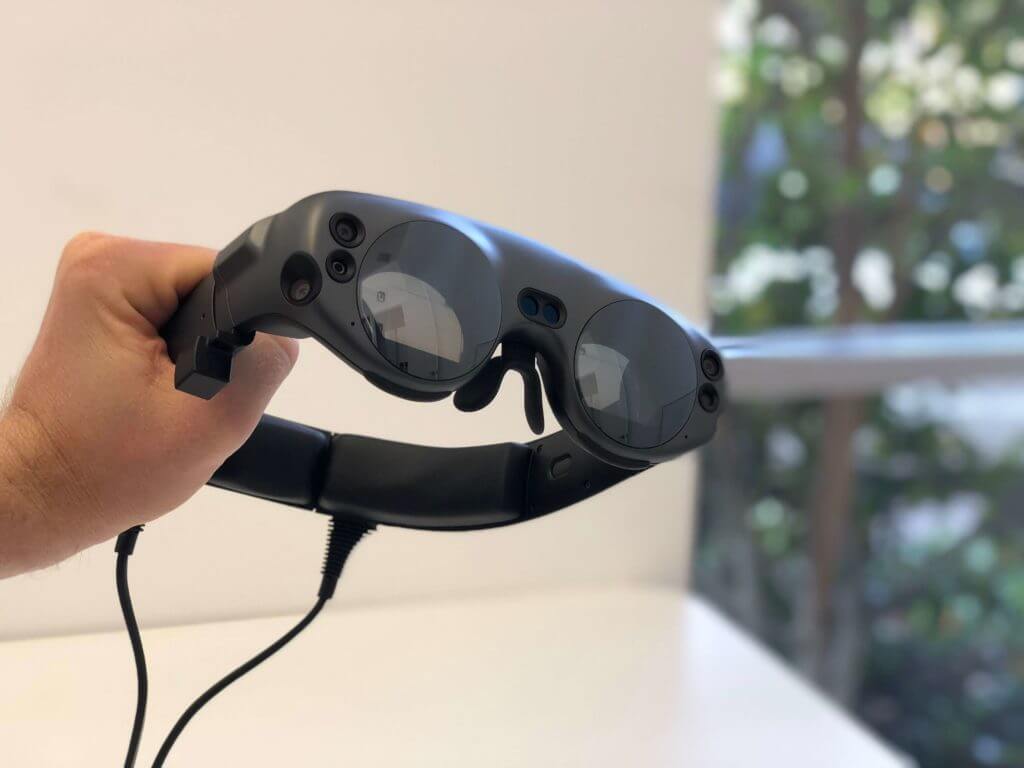 From the first glance, you can see that Magic Leap has more active area than HoloLens, the only device close to it by capabilities. This is a major benefit. Magic Leap's higher field of view allows you to observe bigger spaces with less head movements and simplifies the onboarding process for new customers. HoloLens, on the other hand, has a small field of view, which is a concern to many users, as they think it is a critical limitation, and that Microsoft's technology is not ready for proof of concepts and pilot deployments yet. Magic Leap has addressed this concern and will yield a much better response from early adopters, whether it's a user or a tech department.
4. Lighter on your head
Another strength of Magic Leap is weight, the glasses are much lighter than HoloLens. This enables companies to prolong processes like collaborative design or 3D modeling — a major advantage in the enterprise.
5. More computing power, RAM, and storage space is a big advantage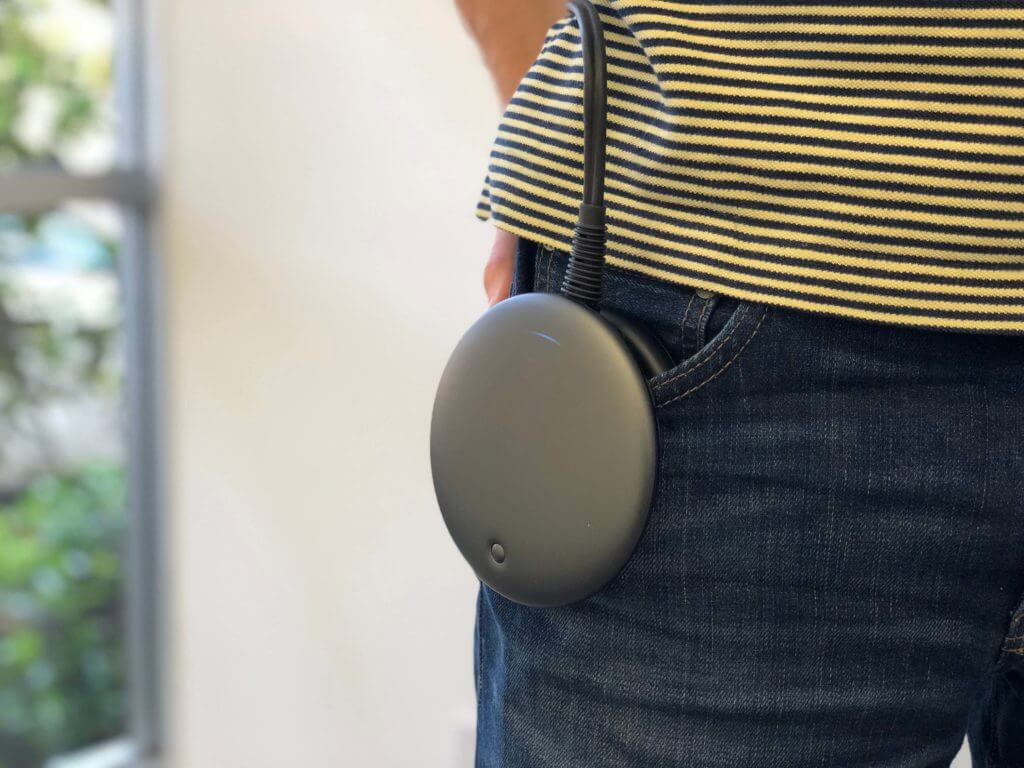 Magic Leap glasses are running on NVidia Tegra X2 chip that features an integrated 256-core NVidia Pascal GPU, a hex-core ARMv8 64-bit CPU complex, and 8GB of LPDDR4 memory with a 128-bit interface. Half of the memory (4Gb) will be available for developer applications. Storage capacity is 128GB, with 95GB available for developers.
All of this is encapsulated in a separate device called Lightpack the user should carrier around with the glasses. It's small and can be easily fastened to a pocket.
Such hardware is another substantial advantage — developers can work with bigger and more complex models.
6. Magic Leap technology: localization, tracking, and scene recognition need to be improved
In the process of our Magic Leap review, I noticed more visual jittering than with HoloLens. Space-matching also doesn't work properly, and every time I start Magic Leap after a reboot, it can't match the room. This problem persists with feature-rich surfaces and on bigger spatial distances regardless of the effort you put in. Consequently, SLAM is always challenging. This is a software issue, and I hope the developers are already fixing it.
7. Limited use of mesh of the room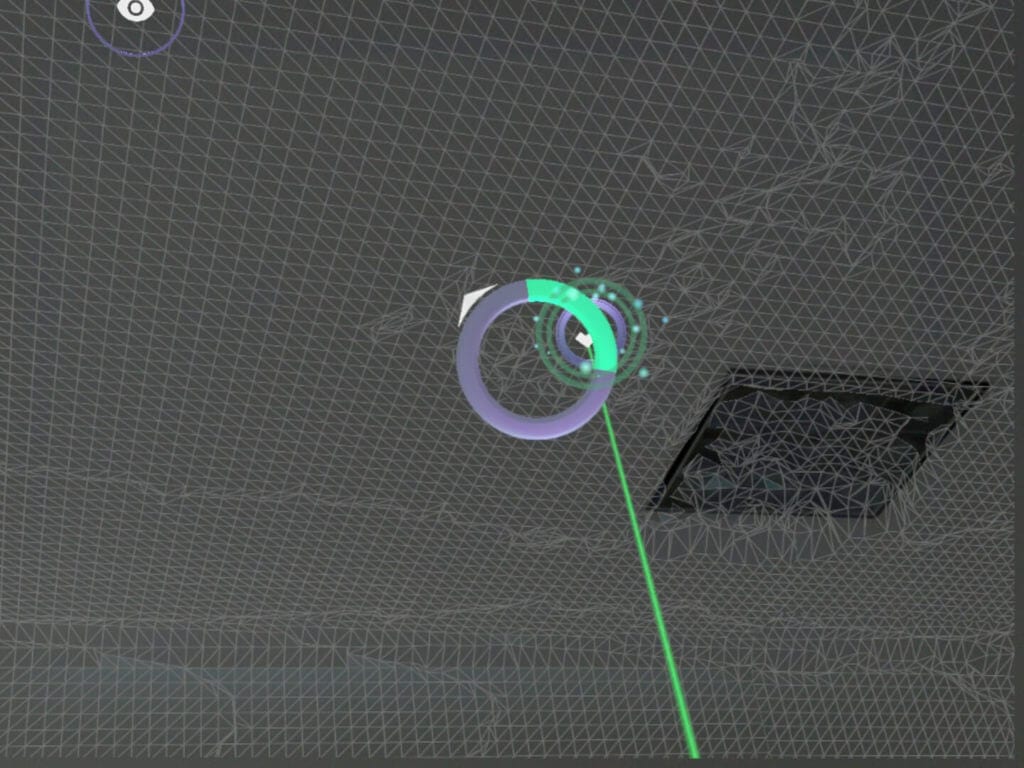 Magic Leap glasses have all capabilities to scan a room, and constantly perform the scanning. However, I found that the device's Lumin OS doesn't use it extensively for system interfaces. You can see how a system menu goes through walls, or you can position app screens behind a wall or through the floor. In my opinion, a spatial computer interface should be constantly aware about the user's surroundings and merge physical and digital worlds in a consistent and valid way. My guess is that this process is just too computationally heavy, and that the developers decided to optimize it and add more space-aware features later.
8. Controller trackpad navigation is odd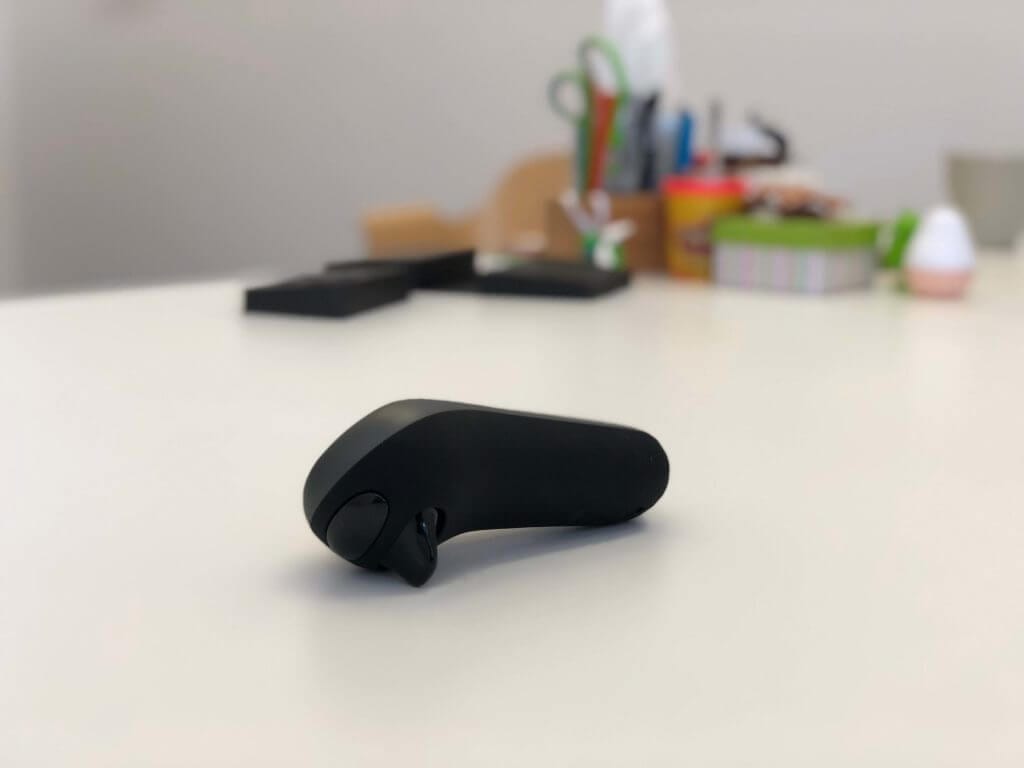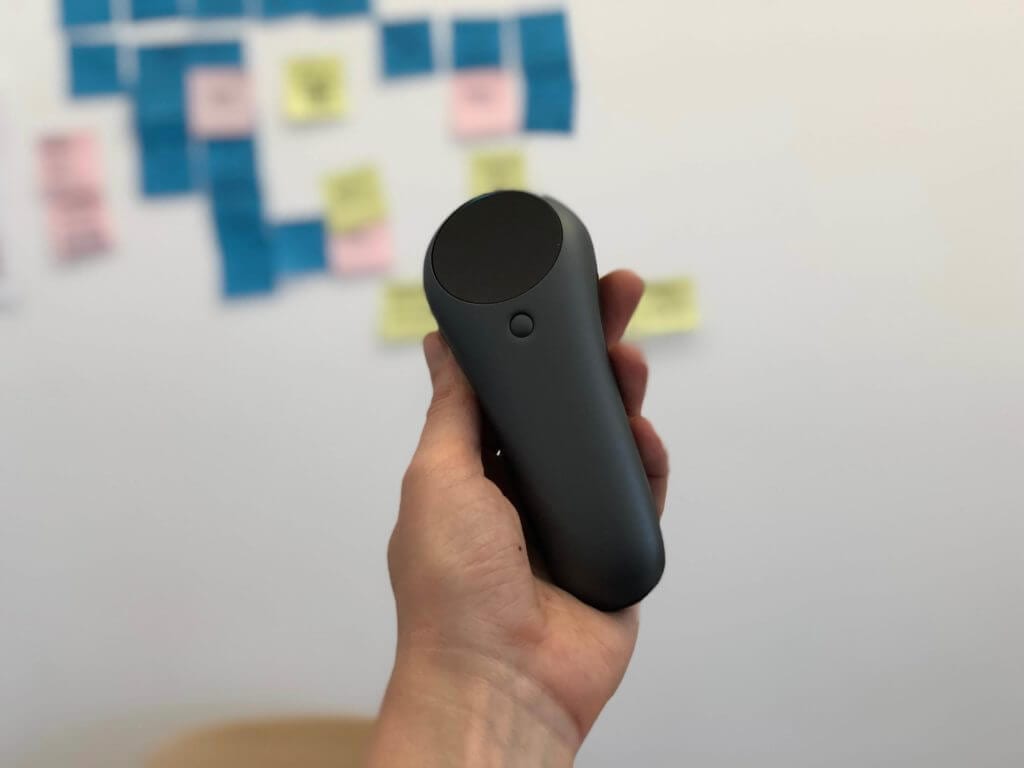 I was surprised that Magic Leap's user experience doesn't involve gestures or gaze control at all. Instead, the company implemented trackpad-based navigation: you need to swipe the controller's trackpad with your thumb to move the focus between UI elements. I think that gesture-based navigation that we saw in major VR headsets like Oculus Go and Google Daydream would be more fitting and comfortable in the enterprise and in general. The gaze-based approach in HoloLens is also better for UI navigation and text input. Our Magic Leap review took place in a relatively spacious office, but using the controller in tight spaces, for example on construction sites, will be uncomfortable.
Ultimately, this is also a software issue that can be fixed. Given its importance, I think we might except the fixes soon.
9. Voice interface and guidance are underutilized
In short, voice use is very rudimentary in the native Magic Leap UI. Guidance is mostly given via text and images instead of voice. Again, most VR and AR experiences today rely on voice, and it is naturally more comfortable to have voice guidance rather than read long texts on AR glasses, no matter how well-made they are or how big is the field of view.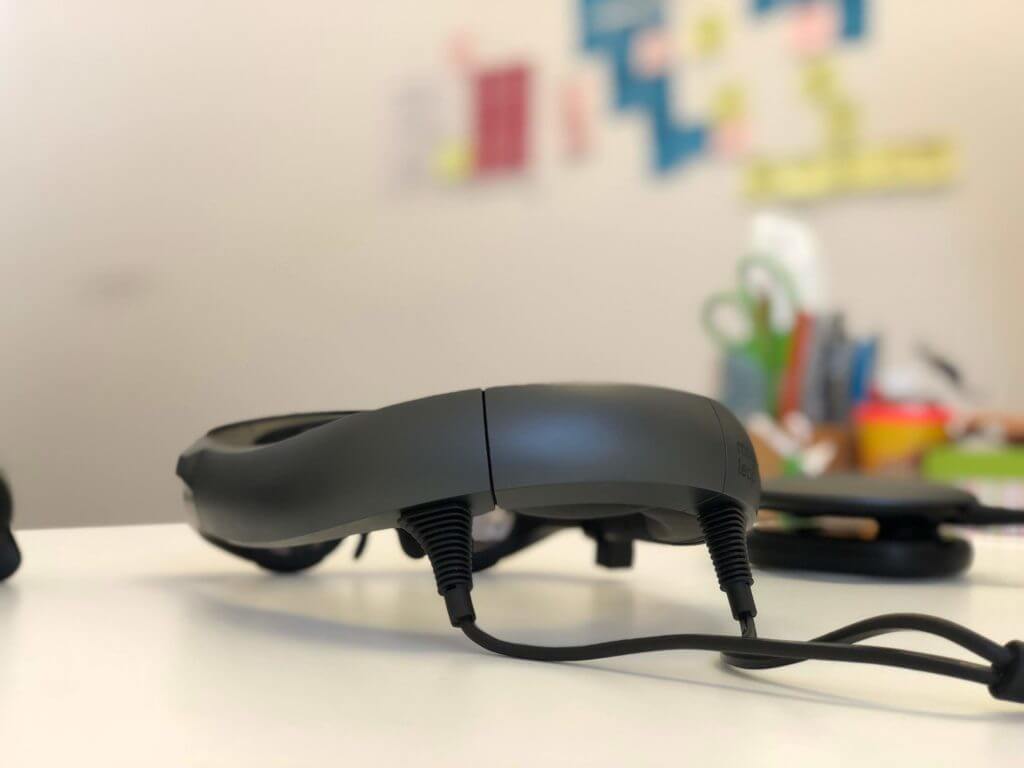 10. Power off complications
Magic Leap glasses don't have sleep mode — you need to turn it off correctly every time to save battery life. This comes as a very strange technical decision in a time when laptop and smartphone producers have long saved their users from this small chore. Sleep mode has become a must a long time ago, as far as technology goes at least. Although Magic Leap glasses and technology have enough to boast, the developers should definitely include this feature in the nearest future.
11. Magic Leap technology supports Mac development
Developers on Mac will be extremely happy: Magic Leap supports the development toolchain for Mac users, and their AR creative efforts are no longer solely locked in the Windows realm.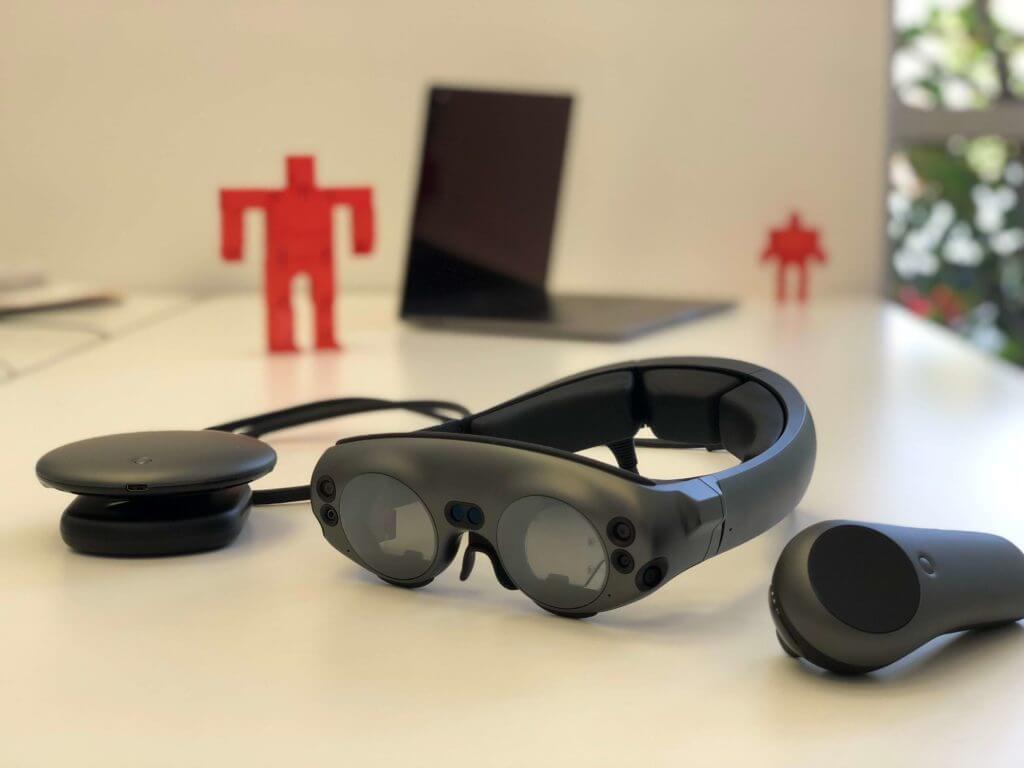 12. No easy way to carry Magic Leap glasses around
Almost any modern gadget would fit into a regular backpack and doesn't need special protection, but this is not the case with Magic Leap. The device is fragile, and you also cannot disconnect the Lightwear computer from it. Moreover, you need additional space for the nose pads, charger, and controller. It looks like you need a seperate box to carry everything around, if you don't want to break it on the road to a crucial meeting.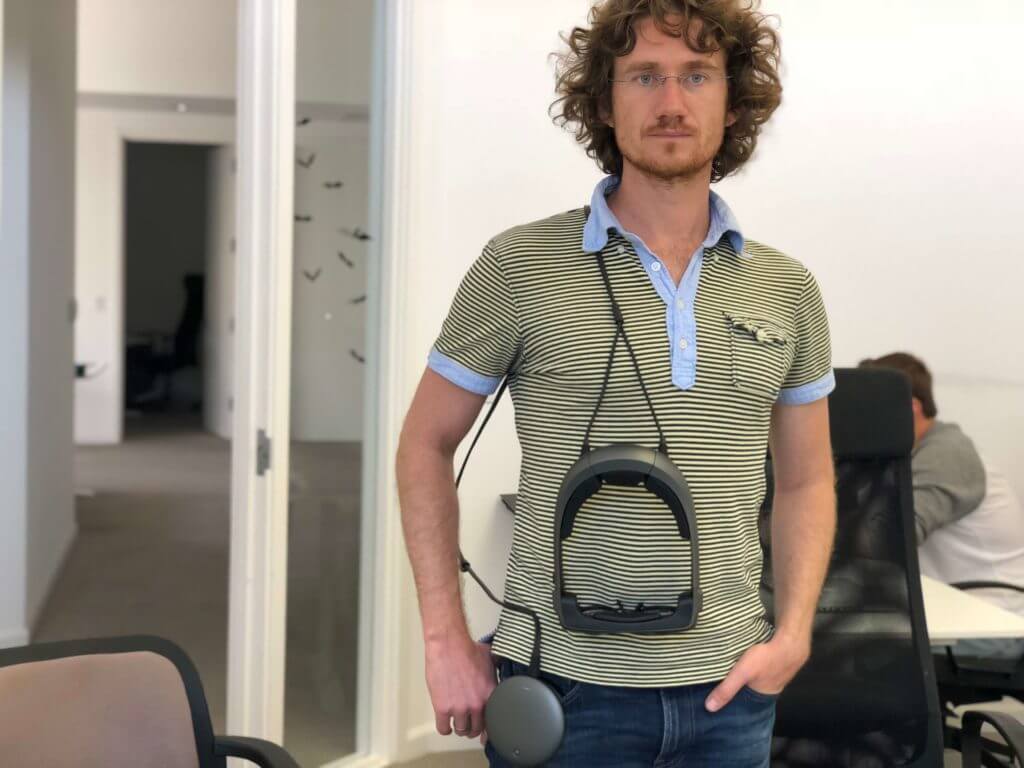 13. Excessive heat on the forehead is a major downside
After about 15-20 minutes of usage, you can feel the heat from the glasses on your forehead.
This negates the positive effect of its lightness, as well as discourages you to use it for a long period of time.
14. Magic Leap AR glasses don't fit on vision-correction glasses
Most people on our team wear glasses for vision correction. To use Magic Leap comfortably, we need to switch to contact lenses every time. I also tried to use the device while wearing my glasses, but the user experience suffered from it significantly.
Magic Leap Review: Conclusion
Despite the evident downsides, Magic Leap is a step towards true spatial AR glasses. The device is lightweight, offers a big field of view, and has enough processing power to help creators and developers build new and unique experiences. On a bigger scale, Magic Leap AR glasses are more of a step than a leap to creating new, innovative projects that would facilitate mass AR adoption, but a sufficient one nonetheless.
For our enterprise customers, Magic Leap provides an opportunity to effectively experiment with larger BIM models in manufacturing and construction. Entertainment and education are other spaces where I see the opportunity to make proof of concepts and test the device for real world applications.
Overall, this is a solid start for Magic Leap, and Intellectsoft AR Lab is anticipating new updates, fixes, and improvements that would elevate the device further. And after four years of teasers, leaks, and waiting, it's great we finally can see how Magic Leap works in real life — not on paper.
Find more about Intellectsoft AR Lab.
Liked our Magic Leap headset review? Follow us on Facebook to stay in the loop of the latest industry news.
---
About the Author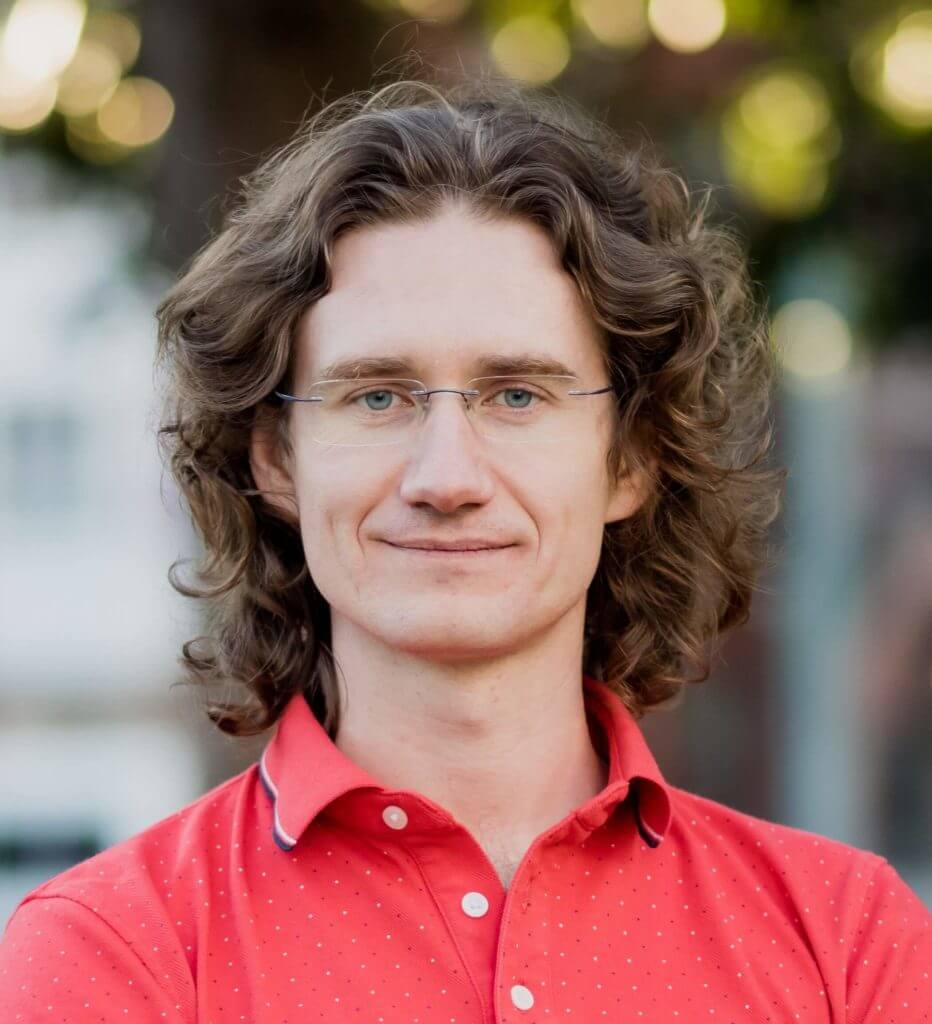 Pavlo Bashmakov is the Research & Development Lead @ Intellectsoft AR Lab.