In 2007, Apple introduced its first smartphone, changing the face of the world forever. In the following years, the world has seen many other smart devices that make our daily lives smarter in almost every area. This tendency is scaling in a major way: cities all over the world are taking a new name — Smart Cities. One thing remains the same: the smartphone is at the heart of almost every digital experience, including tech-savvy megapolises. Thus, custom software development plays a major part in the development of urban environments: software solutions help cities become more comfortable, efficient, and secure thorough a host of useful applications.
Custom Software for City Navigation and Information
Modern cities keep growing in size and population as traveling becomes more accessible and popular. This is especially true for London, Paris, New York, which are transforming into megacities — cities that are similar in to small countries in territory and gross.
Hence the need to give city inhabitants and visitors handy and sophisticated modern tools to navigate through their event-filled urban landscape, and they come in custom mobile apps.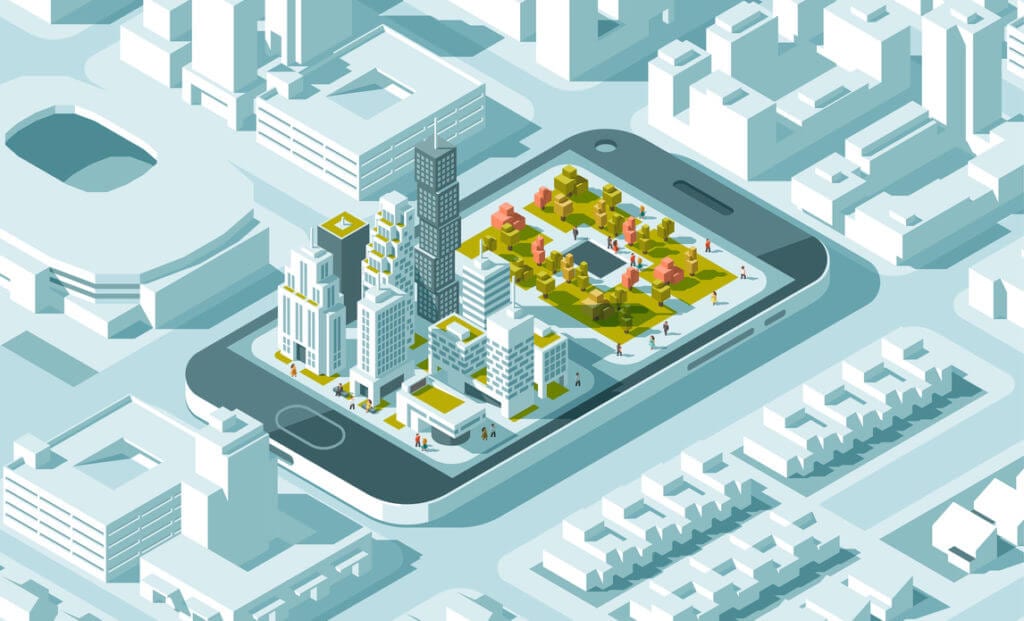 Governments and businesses will turn to app development companies for geolocation apps or big software solutions, ranging from simple city guides to feature-rich city apps. These applications will guide people through busy streets, helping them find places of interest, shopping malls, tourist attractions.
Eventually, city managers will need a bigger and bolder IoT application — a complex, all-encompassing city app. Such an app will deliver more user value with spot-on content, including:
Traffic jams and  emergencies, with

notifications services

Useful information on upcoming events, with

beacon technology

Photo and video media, with intuitive

content management

Social media integration, with intuitive

app management system
As a result, living and temporary staying in a city will become more comfortable, meaningful, and memorable. Additionally, any city app is a fresh way for businesses and governments to connect with citizens.
Custom Software for City Services
The modern city is defined by how it caters to the needs of its citizens. Dwellers of modern metropolises are tech-savvy, creative, conscious, and always busy. They want to live in smart cities, where every interaction with the environment is easy, swift, and comfortable.
App development is one of the most efficient and meaningful ways for the city to serve its citizens and contribute to the overarching concept of smart cities.
Here, development of Internet of Things (IoT) applications for infrastructure is the first step. This could be a parking geolocation app that shows free spots and provides information on their availability via push-notifications (it can also be paired with a voice assistant).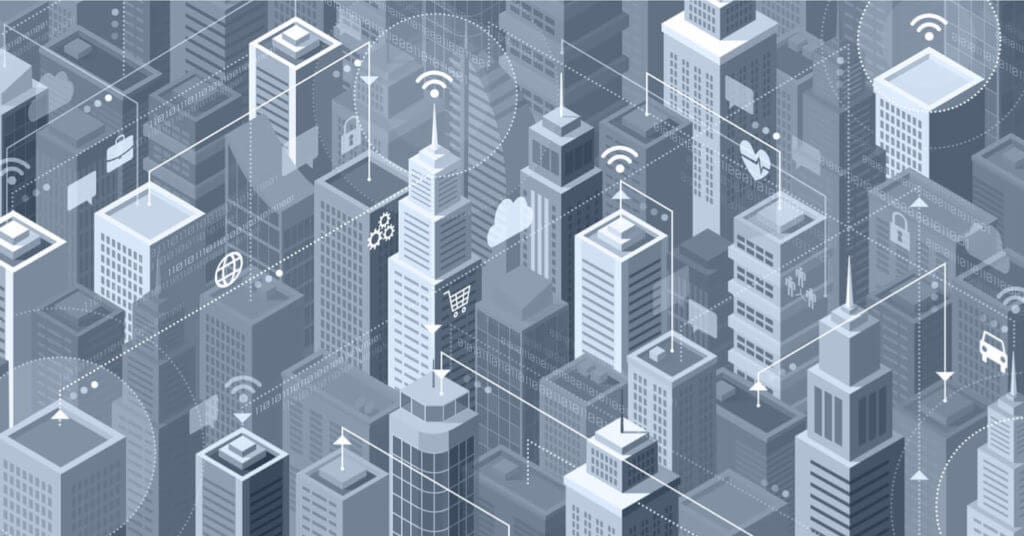 An app that allows citizens to adjust street lighting will be as useful. Whether on a bicycle ride or a walk home, users would pull up their smartphones to light the way ahead, and then turn the lighting down to its initial settings. User value aside, such IoT application will drastically cut costs on energy without jeopardizing the safety of the city's inhabitants. For example, Amsterdam already uses this software solution.
Furthermore, custom software is the most effective way to deliver government services. Custom mobile apps can hold useful information, update citizens on policy changes, inform them about upcoming payments, and use chatbots to answer questions. Going further, this mobile experience could be extended to physical locations, removing the friction from citizen-city management interactions once and for all.
Custom Software for City Security
Citizen safety is the cornerstone of any city policy. Nevertheless, keeping a large city safe is a challenge. The solution lies in city alerts apps, or emergency apps that will notify people of nearby emergency situations with push-notifications, and allow citizens and tourists to cooperate with governmental institutions.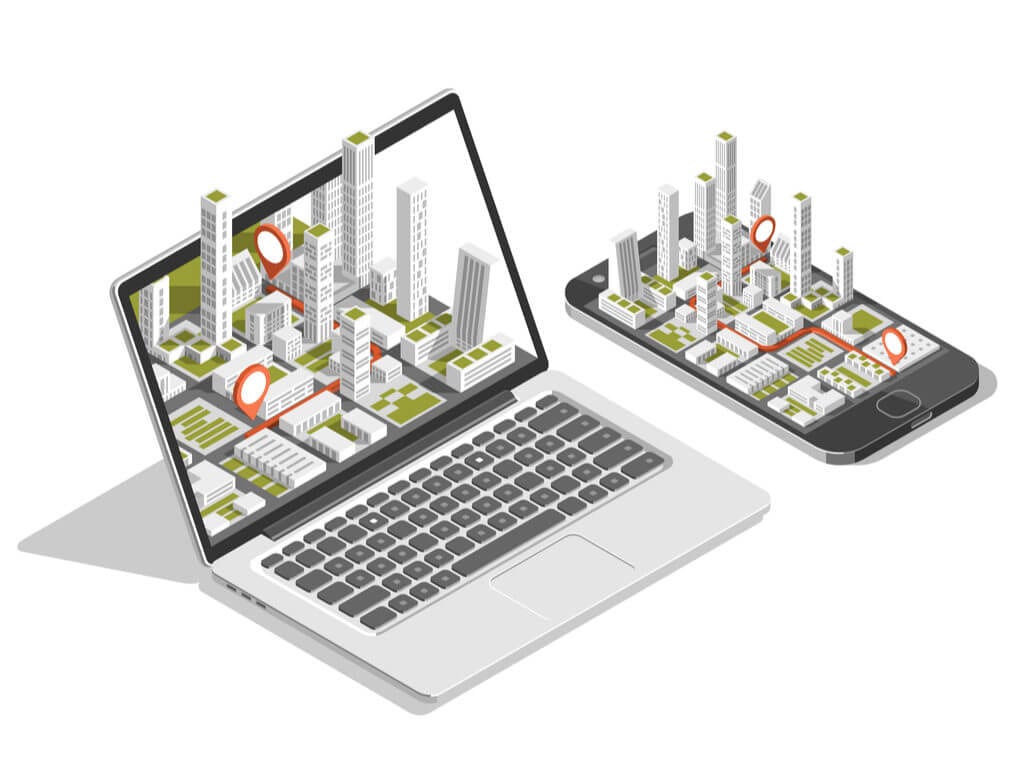 Such software solutions are nuanced, but some companies are already making the first steps in this direction. They include the Citizen app, which notifies the users of perilous situations in close proximity — gas leaks, demolition works, and a wide number of other situations.
City governments should follow suit, cooperating with software development companies to create similar apps, as these software solutions bring in a number of significant benefits:
Contribute to the city's

smart security

Help government employees react to emergencies, faster and more efficiently

Provide possibilities to cut budget costs
Custom app development helps cities around the world to make the transition to smart cities. With apps at the center, they will become more comfortable, efficient, and secure for everybody who indulges in the always busy big city life.
Follow us on Facebook to stay in the loop of the latest company and industry news.