For over 12 years, Intellectsoft has been creating impactful, industry-specific custom software for the world's top enterprises, Fortune 500 brands, SMBs, and funded startups across over 20 different industries. Leverage our unique expertise to build reliable custom software for your business or perform comprehensive digital transformation with the latest technologies.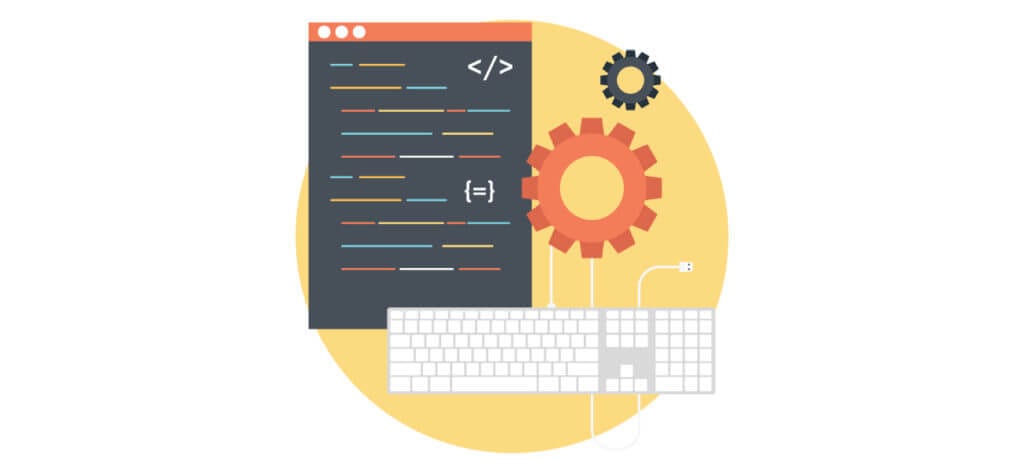 Our Clients
Leading brands across industries trust our custom software development services:
Universal
EY 
Jaguar Land Rover
Disney
Wynn Las Vegas
Cirrus Insight
NHS
Guest Services
AF Gruppen
Custom Enterprise Software Development

Whether you need a labor management platform, digitalize a workflow effectively, establish fail-safe security, or any other solution to improve your operations, our custom software developers have the expertise to tackle challenges of any scale and complexity. We can also help you modernize legacy systems, consolidate application portfolios, and integrate software into existing IT systems.

Custom Mobile App Development

Simplify your enterprise operations by transferring them to an easy-to-use mobile solution. Surprise your customers with a useful and beautiful applicatication in Retail, Entertainment, and other industries. We can help you build an impactful iOS, Android, or Hybrid app that will make a lasting impression on your target users. 

Custom Software Development with the Latest Tech

If you are planning a cutting-edge product or digital transformation, we can help you tackle any technology challenge. Our custom software developers have expertise in most emerging technologies:

Internet of Things

Augmented & Virtual Reality

Distributed Ledger Technology/Blockchain

Cognitive Computing/Artificial Intelligence

Customer Experience Design
Need an impactful, industry-specific custom software?

Our Custom Software Development Process
Years of expertise allowed us to create a clear and streamlined process that allows us to deliver the right result within the set timeframe. From stakeholder interviews and requirement gathering to continuous post-deployment maintenance, out custom software development services have you covered on all fronts. 
Kick-Off

Our experts translate your requirements into technical documentation, we assemble a team, and the designer comes up with first design prototypes for your solution.

Development

Our custom software developers create your solution. You review milestones every two weeks. Towards the end, the team carries out User Acceptance Testing, and then deploys your solution.

Support

After the release, we perform continuous server monitoring, allocate experts for bug fixing, and provide general customer support services.
Further Steps. Today, any software is frequently updated with new functionality based on user feedback and quickly changing customer demand. If you plan to evolve and update your solution regularly, we can scale down your team to a small support unit. If you have bigger plans for the future, you can scale back up to the full team when needed. The specifics of further cooperation are usually discussed after the deployment of your solution. 
Custom Software Development Company Trusted By Top Brands
Today, Intellectsoft is more than a custom software development company. Our solutions help the world's leading enterprises, SMBs, and funded startups across industries solve challenges that emerge during their digital transformation journeys with custom software development and emerging technology. 
#1 — Eurostar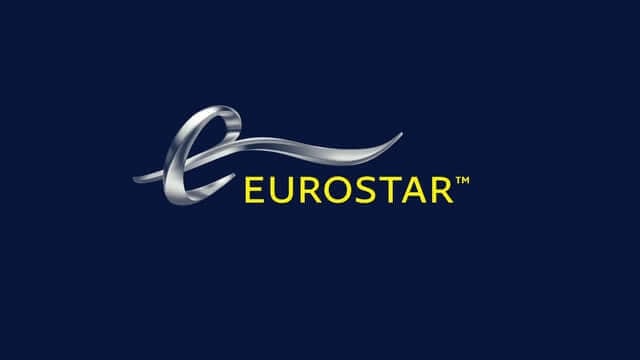 The UK's pioneering railway company got a set of interconnected solutions from Intellectsoft over the years:
Big Data Management

. We developed a data-mining system on top of MapReduce and HDFS that allows Eurostar to process the booking system and journey logs weekly. By bringing this data together and having the tools to analyze it, Eurostar can gain insights into passenger behaviour and improve their services and operations. 

Customer Experience Management.

Here, an iPad app helps Eurostar's train staff manage critical passenger information and gives them the tools to improve the journey start to finish:
Manage reservations on a train map

View passenger data (who travels with kids, who is pregnant, etc.)

Display and manage detailed reports 

Collect journey-specific data

Report an issue in an instant

Book taxis for passengers beforehand
Ticket & Seat Management.

A web app that streamlines and improves the ticket selling process by providing employees with simple user and ticket management tools. The solution has an integrated database with important data on trains, timetables, routes, and available seats.  
We also helped Eurostar perform cloud transformation, transferring their operations to AWS in 3 weeks. The transition enables and connects all of the custom software development solutions above.  
#2 — AF Gruppen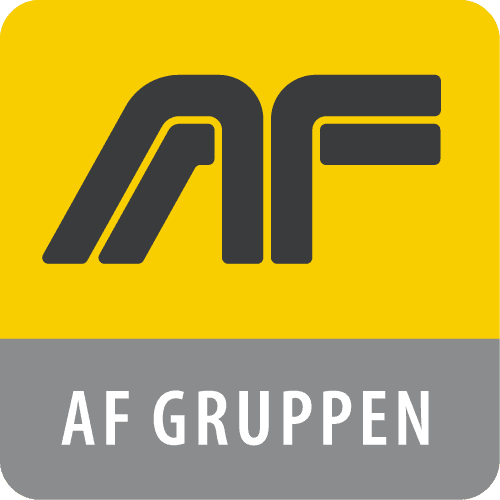 One of Norway's leading construction companies used our custom software development to perform comprehensive digital transformation. Here is what we did for the project:
Performed legacy back office integration 

Developed a scheduling and labor management portal with beacon technology

Created an asset tracking and management framework accompanied by a mobile app

Designed and implemented a vendor ecosystem with beacon technology

Set up a compliance solution to prevent illegal activities

Developed an advanced decision making dashboard based on data analytics

Implemented real-time reporting system
All solutions are interconnected and form a single system that digitazies the company's operations. As a result, the company can easily set up projects in the middle of nowhere to carry out Norway's big infrastructure projects, tracking labor time, assets, and third-party vendors, as well as gathering data to improve future projects.
#3 — Guest Services

This project for a hospitality management services provider with 100+ years of history involved custom development of a rich-featured enterprise web portal for their chefs. With it, they can create comprehensive recipes, weekly menus, and labels with nutrition facts in a matter of minutes. 
As a result, the solution streamlined the company's catering offering, allowing chefs to meet tight deadlines all the while delivering quality results. 
Intellectsoft's solution enabled Guest Services to streamline their recipe and menu creation process across the company. The new software has greatly increased company chefs' ability to quickly and efficiently create new recipes and menus. The ability to retrieve and scale company recipes and create weekly menus has enabled the chefs meet strict client deadlines while ensuring quality results.
Rely on Intellectsoft's impactful custom software development services.

Capabilities of Our Custom Software Developers
With over ten years on the IT market, our experts are bringing you wide-ranging expertise in all the areas needed for a reliable software development solution that works across the board.
Enterprise Software Development, Data, Cloud
Amazon Web Services

Microsoft Azure

Google Cloud Platform

Openstack

Kubernetes

Mesosphere

Docker

Hadoop

Cassandra 

Java

Scala

C++

C sharp

Spring 

Microsoft ASP.NET

MySQL

Oracle

PostgreSQL

Microsoft SQL Server
Web Development
Symfony

Ruby

Python

PHP

AngularJS

JavaScript

React

NodeJS

jQuery
Blockchain Development
Solidity

Hyperledger

Ethereum
Artificial Intelligence/Machine Learning
AR & VR Development
IoT Development 
Android Things

AWS IoT

Google Cloud IoT 

Embedded Linux

Android Firmware

Android Auto

WearOS 

Microsoft Azure IoT Suite

Samsung ARTIK 

PubNub

Riot OS

Zephyr

Contiki OS

Free RTOS
Build a reliable solution with our expert custom software developers.

---
Frequently Asked Questions
What are custom software development costs for digital transformation?
A company can perform digital transformation with a only a few technologies (for example, mobile app, cloud, and web) or a set of technologies (several web portals, mobile, IoT, artificial intelligence). So, the cost of custom software development depends on a given project. Digital transformation is not a small-scale overhaul and usually digitalizes a company's core operations and workflows. Performing it requires time and the right technical talent. As a result, custom development for such projects requires requires solid investments.
How can I make custom software development solutions less heavy on the budget?
Outsourcing development is the best option to cut costs. Software outsourcing market has matured over the years, and today many countries around the globe have big pools of tech talent you can hire from. Eastern European countries like Ukraine and Poland are top options, a lot of the leading outsourcing companies offering custom software development solutions come from there. 
Do Product Engineering and Custom Software Development Differ?
Today, most software projects are referred to as products, so in many cases product engineering is just a fresh term for custom software development service. It can also mean developing software for sale, not internal usage.