Over the past few decades a significant portion of the economy has shifted. Once companies and services were geared toward enticing you out of your money. Today what many are after is your time. Instagram is free, and so are Snapchat, Facebook, and YouTube! While you're not paying with your money, you're paying with an even more valuable asset, time, or as we call it "attention".
The economic and business model of these apps is pretty simple: they get most of their revenue from paid advertising. The more time you're spending on a platform, the more ads on this platform you'll see, and the more money advertisers will spend.
Our current version of the internet lives and breathes off a currency of human attention.
How can the mobile app industry can win from the "attention web" trend?
If we think about attention, other things come to mind, like CLV (customer lifetime value), brand loyalty, the time spent in an app and many other important metrics for mobile apps.
Here's the basic engagement hacks that "attention web" mobile apps are already using:
Video content on mobile is booming. Right after photo became a common feature many platforms started adding video features. Video is known to be the most engaging type of content, and the first player to use the video creation advantage was Snapchat. These guys figured out first that this was a great idea, and then made filters, badges, geofilters, stories, a "Here" feature, and a lot of other great stuff that left everyone else behind.
Ability to make stories fast. What do I mean by fast? You hit record, shoot a video or a series of video/pictures, add some filters and effects, and right after that your video/photo/gif story is ready.
Content needs to have a limited lifetime. On Snapchat it lives 24 hours (in stories), and if you're interested in what your friend/husband/colleague posted today, you'll need to watch it today.
Presence in the moment.

Facebook announced

Facebook live

, as well as

Facebook live API

at F8 in 2016. Periscope was acquired by Twitter and built natively into the platform. Snapchat has its

"Here" feature

.
Why Snapchat Is The Next Big Social Network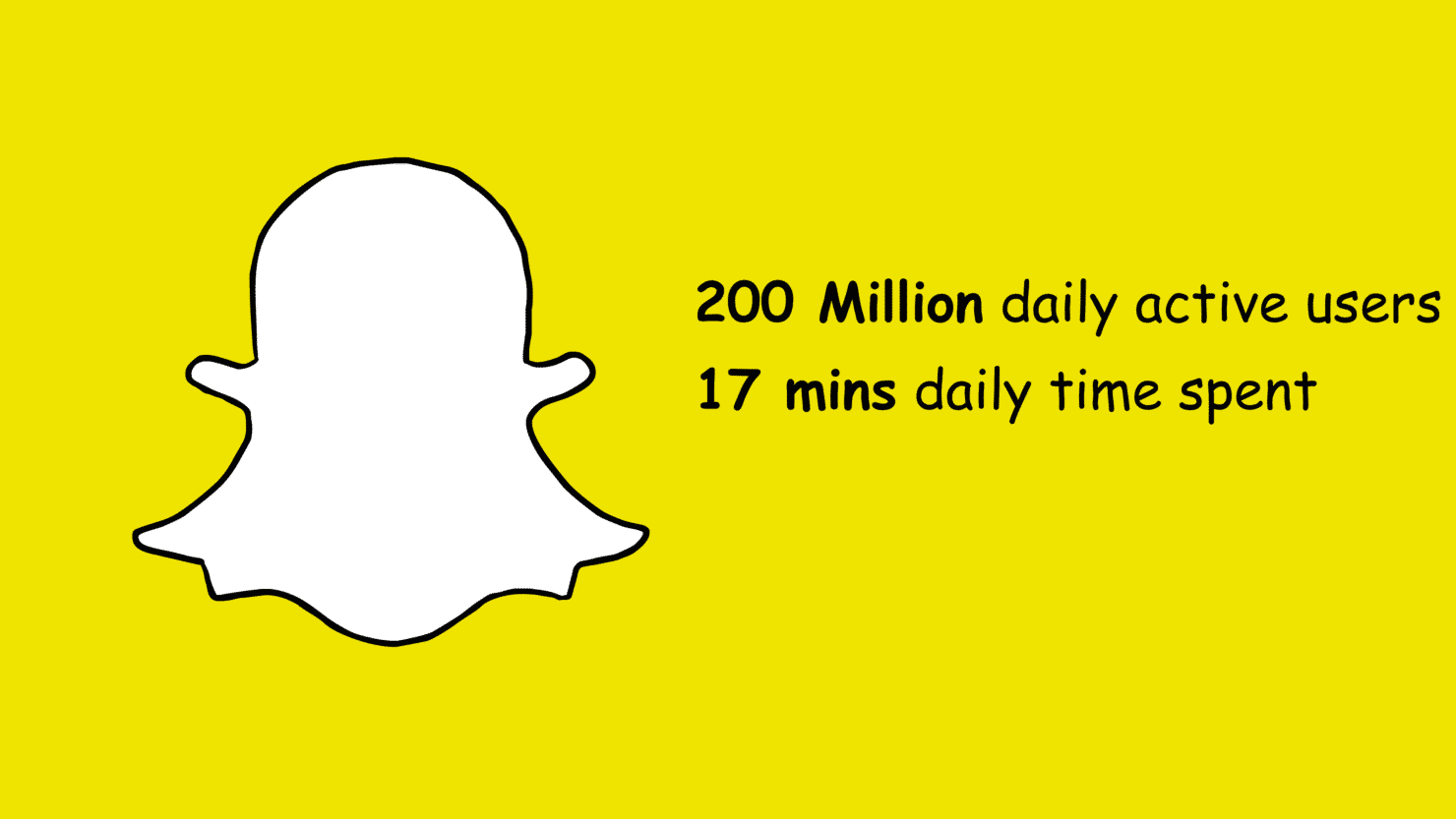 Snapchat didn't start out very seriously to be honest. They had to fight over 18+ content shared via their app. After they made that algorithm things started to blow up; the younger generation left their sweet Facebook ecosystem and landed near the Snapchat "ghost".
Now Snapchat has over 200M active daily users and this number is growing, but daily users is not the most important metric here—time spent using the app is the core.
Snapchat will win the attention game in the next few years, because of:
Focus on video. How you create the video, use geolocation handmade crowdsourced filters, etc.
Storytelling made mobile. It basically lets you show what your day looked like by simply pasting news videos to your daily stories—offering enormous opportunities for events and brands.
Room for creativity. You can draw, change the image filters, mix photos with video, have music simultaneously played on your device and lots more.
While Snapchat hasn't quite matured or "sold out" yet, it's boasting an enormous amount of daily active users.
In December, 36% of Americans aged 18-29 had an account, and they are now reporting 7 billion video views each day, rivaling Facebook. Snapchat is aging up. It's about to step up to its first 20-to-40-year-old audience, an important cue to plan your marketing efforts.
The Evolution of Facebook Video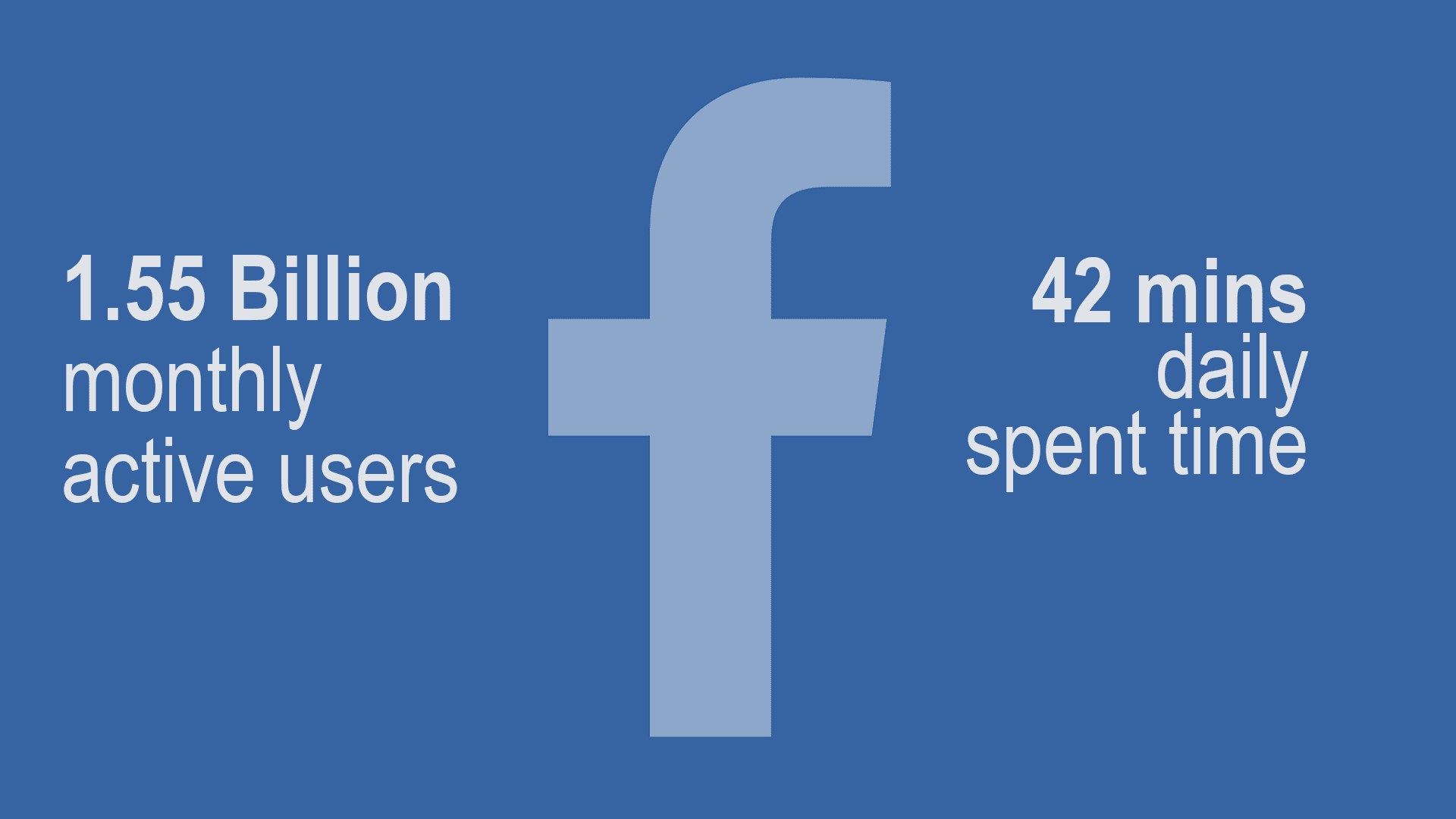 After Facebook announced their video feature many of you said it would not work. These days Facebook video for brands has become the best way to reach your fans on Facebook at scale. It became even bigger with the "recommended section." And now the new Facebook live feature available for all Facebook Fan pages will provide a new channel to gain fans' attention.
What's good about Facebook Video is that you have all that laser-focused personalized data about users and their behaviours. It creates the ultimate marketing machine. We think that in a year Facebook Live will play an important role in the attention web segment.
The other interesting thing in Zuck's universe is Oculus and how Facebook is planning to conquer the emerging VR market. If you've ever tried to wear VR, you get that this thing can keep you wrapped up in it for a long time. We think that Facebook will try to use VR as the next big move to grab users' attention from other platforms.
Why Instagram Matters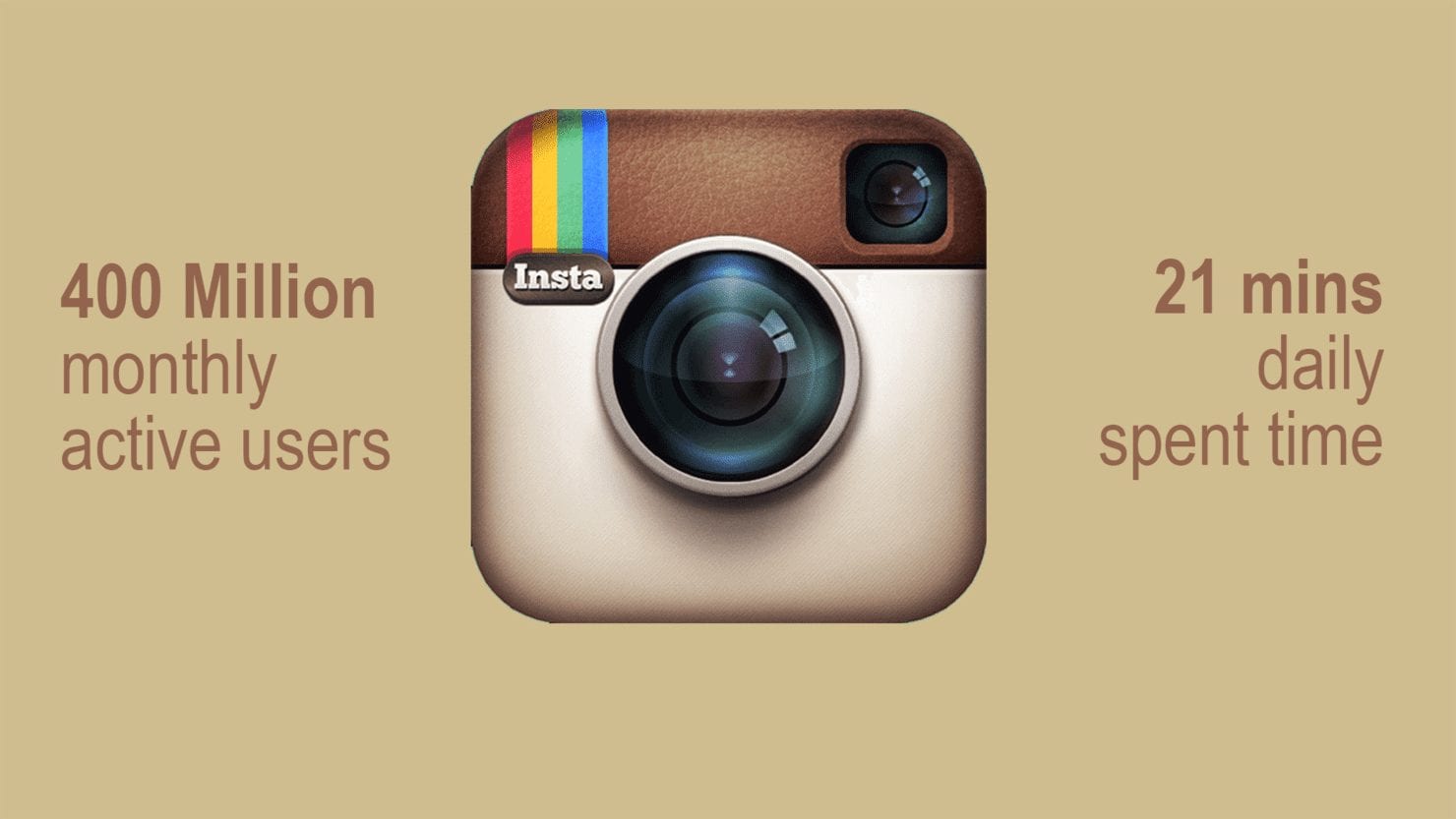 As you probably remember from the early days of Instagram, it was a mobile-only photo-sharing app, and it was the first player who understood that mobile and photo would be the next two trends in social media.
It hit 400 million active users in September, has a comprehensive ad platform, and with Facebook as its parent company, the targeting capabilities are insane. And when you become bored, you just go to the "Moments" section in the "Discover" feed, which is basically like news for trending events and stuff.
[custom_form form="form-inline-subscribe" topic="Product"]
Attention, Not impressions.
Have you heard about a reverse engineering method on understanding how to repeat the success of something? My point is that you need to track your consumers' attention (yes, you need to know who your are consumers, too). If they're on social media, make your marketing team cooking content for them, and if they're consuming video's on social, start to make videos while they're still there.
Impressions do not equate to attention. While YouTube is good at video, Snapchat has consumer attention at scale. To summarize, understand where your consumers are, and go there with "flowers and candy" while they are still there.
Summary
We think that you can't ignore the trends that are already growing a billion dollar business and capturing users' attention. If you're thinking about building your next mobile app startup, make sure you don't forget about these basic things:
Video content on mobile is booming.
Give users the ability to make stories fast.
Content needs to have a limited lifetime, 24 hours for example.
Let your users leave the moment and think about the "live" feature.